Steven A. Rakitt Announced as President of The Genesis Prize Foundation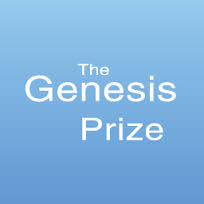 The Genesis Prize Foundation (GPF) has named Steven A. Rakitt its President. Rakitt will join GPF's office in NYC on August 1st and will be responsible for the Foundation's activities outside Israel and the FSU.
The Genesis Prize honors individuals who have attained excellence and international renown in their chosen professional fields, and who inspire others through their dedication to the Jewish community and Jewish values. The Prize, in the amount of $1 million, is endowed by the Genesis Prize Foundation and awarded annually. Laureates to date include Michael Bloomberg, Michael Douglas, and Itzhak Perlman. This year's recipient is renowned sculptor and human rights activist, Anish Kapoor.
Mr. Rakitt is a seasoned executive with four decades of experience as an innovative and impactful leader, most recently as CEO of The Jewish Federation of Greater Washington, where he championed greater communal inclusion of those with disabilities, significantly expanded young adult outreach and helped inspire the creation of cutting-edge engagement programming. Prior to the DC post, which he assumed in 2011, Mr. Rakitt was President and CEO of the Jewish Federation of Greater Atlanta for 11 years.
It has become a tradition for the Genesis Prize Laureates to direct the $1 million award, as well as matching funds contributed by other philanthropists, to meaningful causes about which they feel passionate. During the last three years, almost $10 million has been raised to support philanthropic initiatives of the Genesis Prize Laureates. This year, the funds will go toward helping to alleviate the Syrian refugee crisis and trying to expand the Jewish community's engagement in a global effort to support refugees.
To learn more about the Genesis Prize Foundation visit genesisprize.org.