Your Daily Phil: How Hadar grew amid the pandemic + Senate bill to issue grants to nonprofits reintroduced
Good Wednesday morning!

The number of small donations — $250 or less — increased during the pandemic by 15.3%, more than gifts of $250 to $999 and gifts of $1,000 or more, according to a new survey of 2,496 U.S.-based nonprofit organizations administered by Giving Tuesday and the Association of Fundraising Professionals. In the Jewish community, both foundations and federations used matching campaigns to encourage individuals to support the pandemic response.

Summer camps in the Harold Grinspoon Foundation's All Together Now initiative — in which the foundation matched $1 for every $2 raised — explicitly invited parents to donate some of the fees they had already paid. About 5,500 parents did so, and the median size of the gifts was $200, Sarah Eisinger, the director of Grinspoon's JCamp 180 program, told eJewishPhilanthropy. "What was interesting was that a lot of these parents were first-time donors to camps," she said.

Congress' decision to let taxpayers take a $300 charitable deduction on their taxes could have also played a role in the increase in smaller gifts, according to an article in the Chronicle of Philanthropy.

So far, that deduction is limited to 2021, but the federal Universal Giving Pandemic Response and Recovery Act, introduced on March 9, aims to extend it and enlarge it, Rick Cohen, chief communications officer and chief operating officer of the National Council of Nonprofits, told eJewishPhilanthropy.

The non-denominational seminary Hebrew College announced plans to expand and then move into Temple Reyim in Newton, Mass., creating a hub for at least 12 Jewish organizations. Some are already located there, and some, such as the Jewish Women's Archive and Camp Yavneh, will move in with the school.

The plan is an outgrowth of the college's decision in 2018 to sell its current campus in order to eliminate debt and cut costs. It is another example of a multi-purpose space that can host both traditional prayer services and other activities.
Nonprofit's 'secret sauce'
Hadar's brand of pluralism and egalitarianism fuels a surge of growth
At a time when synagogues are merging, day schools are trying desperately to retain students and nonprofits are struggling, Hadar is thriving, attracting literally thousands of new students and garnering millions of dollars in funding from new sources. The organization's bold vision for growth is laid out in a newly published, 72-page strategic plan, which details ambitious goals for the next three years, including to more than double its current $4.7 million budget to nearly $11 million, add staff and significantly expand its reach, Debra Nussbaum Cohen reports for eJewishPhilanthropy.
Drawing a crowd: Prior to the pandemic, Hadar's annual gatherings were major meetups. Six hundred fifty people attended its last Shabbaton, in January 2020. Today, more than 1,000 people a week join one of its 15 different class offerings, Kaunfer told eJewishPhilanthropy. Last year, 30,000 people attended various classes, he said, a number he expects to grow in 2021. And those participants are evenly spread across the age spectrum, according to a Hadar analysis, split between those under 30, between 30 and 50, and the balance over 50.
'Secret sauce': Hadar's founders and leaders "have taken a pluralistic approach, married it to extraordinarily deep commitment to content and kept the passion of transforming Jewish community. That's been their secret sauce," said Mark Charendoff, president of the Maimonides Fund, which has been supporting Hadar since 2011. Hadar's "focus has been reimagining what it means to be part of the Jewish community. Their leap is figuring out how to translate that from a good local program into being a true national force," Charendoff continued. "The necessity of migrating online has let them experiment with a way of being a more effective national organization."
Looking ahead: New endeavors include a children and families division, and expanding Project Zug, a study program that pairs adults in the U.S. and Israel and provides guidance as they work through primary sources. Hadar is also expanding its work in Israel, including a beit midrash, a month-long summer intensive program, support for alumni and an annual independent minyan conference. In addition, it recently took over the Maimonides Moot Court Competition for high school and college students from Prizmah, the Jewish day school association. Hadar's newest acquisition is the J.J. Greenberg Institute for the Advancement of Jewish Life. It provides a platform for theologian Rabbi Yitz Greenberg, who distributes his weekly Torah portion commentaries in email and podcast form to 10,000 recipients – up by 2,000 since late January. Hadar Press published its first book, The Torah of Music by Joey Weisenberg, in 2017, and plans to soon publish another, written by Hadar's CEO and co-founder, Rabbi Elie Kaunfer, about the Amidah.
On the hill
Democrats reintroduce grant bill to benefit charitable nonprofits
Congressional Democrats this week reintroduced a bill creating a new grant program to help charitable nonprofit organizations weather the pandemic, by providing resources to retain staff, meet the greater demands for services and hire unemployed workers, reports Jewish Insider's Marc Rod.
Details: The legislation, known as the WORK NOW Act, was first introduced by Sen. Amy Klobuchar (D-MN) in May 2020. The $50 billion grant program the bill aims to create would be administered by the Treasury Department, which would provide block grants to state and local governments, who in turn would provide funding to nonprofits at their discretion. Grant funding would go primarily to covering salaries up to $50,000 per employee, as well as other employee benefits, personal protective equipment and some operating and program costs. Grants to individual nonprofits would be capped at $3 million.
Creative solutions: Rabbi Abba Cohen, Agudath Israel's vice president for government affairs, praised the bill as a "creative, yet straightforward" way to address the twin issues of funding challenges for nonprofits and unemployment. "At this particularly difficult time, when the drying up of their own private sources of income are leaving them bereft of resources, nonprofits are still being asked to step up and help address America's most pressing needs. At the same time, the nation is confronted with the plight of millions of unemployed Americans and their families," Cohen said. "This legislation fuses these needs together, providing relief to both nonprofits and the unemployed, and ultimately helping them, in turn, help our nation."
Round two: The bill failed to gain traction when it was first introduced last year, in part due to a lack of Republican support, according to Orthodox Union Advocacy Center executive director Nathan Diament. "For whatever reasons, we didn't have Republican support for it. We don't have Republican support for now, it only has Democratic co-sponsors," Diament told JI. "The relief packages that moved last year did move on a bipartisan basis and Republicans had other priorities. But I don't think there was anything as far as we know substantively against it." Diament believes "there's a reasonable prospect" of gaining bipartisan support for the legislation this term.
Also on Capitol Hill: The House of Representatives passeda bill last night extending the deadline for Paycheck Protection Program applications until May 31 by a vote of 415 to 3. Reps. Thomas Massie (R-KY), Tom McClintock (R-CA) and Marjorie Taylor Greene (R-GA) voted against the measure. The provision is one that nonprofit groups had hoped to see included in the recent American Rescue Plan relief bill.
Value Proposition
Marking one year of COVID in Jewish education (part two)
In an opinion piece for eJewishPhilanthropy, Miriam Heller Stern, Jeremy Fingerman, Susan Wachsstock, Rabbi Charlie Schwartz, Leah Siskin Moz and David Bryfman continue the discussion marking one year of Jewish education during COVID.
Setting the stage: Bryfman leads off, writing, "Whereas once many educators may have declared that the purpose of Jewish education was to make people more Jewish, we now hear that for Jewish education to be successful it must help to make individuals stronger versions of themselves and more integrated and influential members of the communities in which they live."
Deep dive: Heller Stern asks, "How do we be everything to everyone?" Continuing she writes, "the practical question is also an existential one for educators. With reduced resources and mounting pressure on our educators, we must consider the human cost of attempting to meet every educational need flexibly, reliably, and with high quality."
Concluding: Schwartz and Siskin Mozconclude, writing, "Without a doubt, the period following the COVID crisis will test us further. The losses, stresses, and strains will take their toll on our society broadly, manifesting in ways we cannot yet imagine. Our role as educators is to create spaces, communities, and institutions, where we can all flourish."
#Summer2021
Getting ready for camp
"It is time, finally, for some guarded optimism. There are vaccines in arms and indications that the pandemic may be declining," writes Dr. Betsy Stone in an opinion piece for eJewishPhilanthropy.
Planning: "There's one group of people who have been planning for this summer for 15 months – camp people. Summer camp directors, staff, campers and parents have been awaiting the news that a return is possible since the huge disappointment of last summer. For many of us, summer camp will be our first big excursion into the world outside of our families and pods. What can we expect? What should we prepare for?"
Loss: "Let's back up a minute to think about some of what we've lost. The biggest non-tangible impact of COVID-19 has been the loss of trust. We have diminished trust in others, in institutions, in our government. We have spent much of this year making decisions with inadequate information and living with the consequences. We have all felt adrift from the support of communities that guide us and support us."
Worthy Reads
Civics Class: Even before the pandemic, teachers were struggling to educate students in a society where the value of truth itself has come into question, writes Robert E. Litan, a nonresident senior fellow at the Brookings Institution, on its Brown Center Chalkboard blog. He urges investment in both middle- and high-school civics curricula, and in the teaching of debating techniques. Two academic studies have shown that debate can improve students' academic performance, yet fewer than 1% of high school students participate in competitive debate. [BrookingsInstitute]
Rightful Owners: Paris' world-renowned Musee d'Orsay will return a Nazi-looted Gustav Klimt landscape painting to the Jewish family from whom it was disposessed in Austria in 1938, the Associated Press reports.The grandchildren of Nora Stiasny will take possession of the painting, "Rosebushes Under the Trees." [AP]
Protesting Protests: "My wife and I have given an endowment in excess of $1 million to athletics. This could very easily be rescinded if things don't drastically change around here," wrote a donor to the University of Texas at Austin, irate at the possibility that the university might not support the school song "The Eyes of Texas" over its controversial lyrics. The university had not been considering replacing the song, but donors alarmed at "cancel culture run amok." An article by Mike Scutari in InsidePhilanthropy compiles anecdotal evidence that campus protest is associated with declines in fundraising, and that donors reward schools that push back against such protests. [InsidePhilanthropy]
Academic Debate: Brandeis University President Ron Liebowitz says trustees are trying to push him out because they don't understand his fundraising record, reports Laura Krantz in the Boston Globe, citing a letter Liebowitz sent the board on Monday. The school had a $35 million deficit when Liebowitz, who garnered a reputation as a stellar fundraiser at Middlebury College, took over. Liebowitz' five-year contract expires on June 31, and the board, displeased with his fundraising performance, offered him a one-year extension. In 2018, Liebowitz was paid almost $1 million. "It is feasible to… position Brandeis for a great future, but not in a single year," he wrote. [BostonGlobe]
Community Comms
Apply! Want to join the team at Jewish Insider/eJewish Philanthropy? We're looking for a top-notch philanthropy editor. Learn more here.
Be featured: Email us to inform the eJP readership of your upcoming event, job opening, or other communication.
Word on the Street
The Women's Philanthropy Institute has released Women Give 2021: How Households Make Giving Decisions… International March of the Living will hold a virtual march on Holocaust Remembrance Day… Jewish Funders Network awarded its 2020 Shapiro Prize for Philanthropic Collaboration to the Harold Grinspoon Foundation… U.K. charities are projecting declines in all income sources in the next financial year with two in five having six months left of reserves…
Pic of the Day
The Museum of Jewish Heritage hosted a lecture yesterday about female resistance in the Holocaust, featuring Bluma Wyszogrodzka and Ma?ka Zdrojewicz, captured after the Warsaw Ghetto Uprising.
Birthdays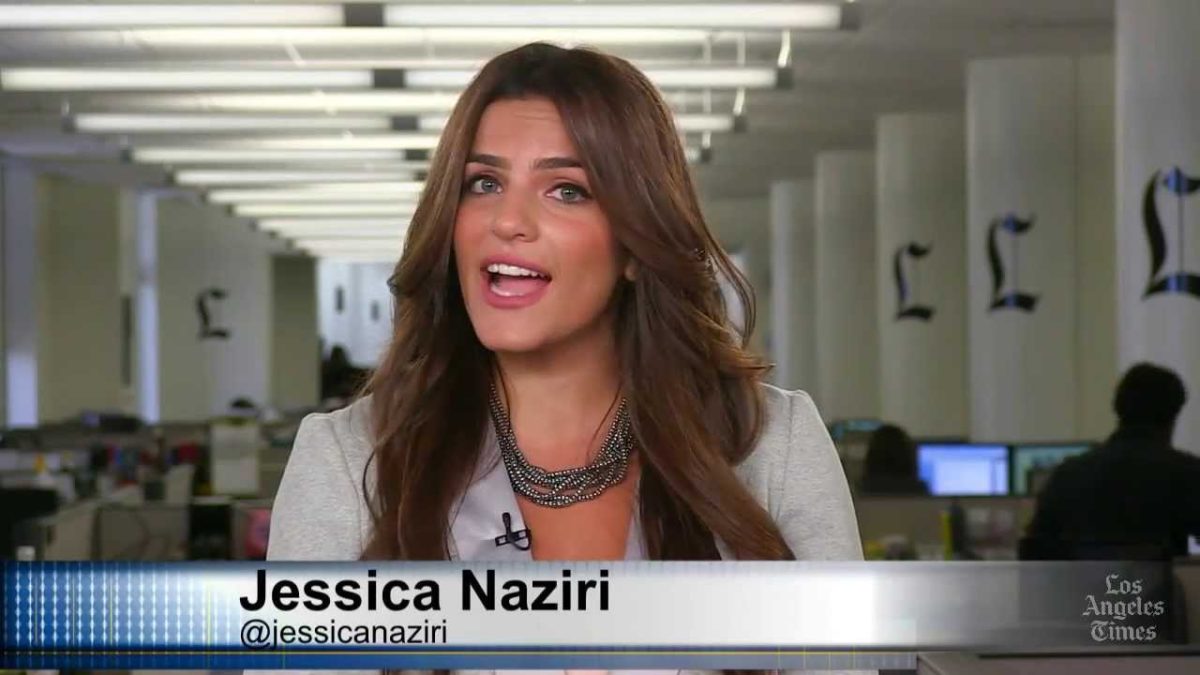 Los Angeles-based tech journalist and founder of the TechSesh blog, Jessica Elizabeth Naziri…
CEO of Wilherst Developers and trustee of publicly traded Ramco-Gershenson Properties Trust, Mark K. Rosenfeld… Oral and maxillofacial surgeon in Fort Wayne, Indiana, Michael Iczkovitz… Susan Schwartz Sklarin… Founder and CEO of Laurel Strategies, Alan H. H. Fleischmann… Director of Legislative Affairs at B'nai B'rith International, Eric A. Fusfield… Lead field/floor reporter for CBS Sports football and basketball broadcasts, Tracy Wolfson… VP at Las Vegas-based Gold Coast Promotions assisting nonprofits in fundraising, Richard Metzler… Hasidic singer and composer, Lipa Schmeltzer… Television writer and producer, he co-created the Netflix animated series "Big Mouth," Andrew Goldberg… Actor, music producer and stand-up comedian, best known as Gustavo Rocque on the Nickelodeon television series "Big Time Rush," Stephen Kramer Glickman… Musician and digital strategy executive, Rick Sorkin… Judge on the U.S. Court of Appeals for the Eleventh Circuit, Judge Robert Joshua Luck… Digital reporter and producer for ABC News, Emily Claire Friedman Cohen… Assistant professor at GW University in the School of Media and Public Affairs, Ethan Porter turns… Grants officer at the Open Society Foundations, Jackie Fishman… Director of field operations at Uber, Annaliese Rosenthal… Analyst at CrossBorder Solutions, Zachary Silver… MBA candidate at MIT's Sloan School of Management, Zach Sherman…