Your Daily Phil: Funding Orthodox women clergy + The case for intentional philanthropy
Good Thursday morning!
In today's Your Daily Phil, we cover a philanthropic initiative to place women clergy at Orthodox synagogues, and feature an op-ed by The Lapin Group's Avrum Lapin on intentional philanthropy. Also in this newsletter: Erez Cohen, Josh Shapiro, Eric Rubin and MacKenzie Scott. We'll start with a key but low-profile gathering of Jewish leaders in Florida.

For a couple of days this week, a group of 30-plus leaders of Jewish foundations and federations met in southwest Florida to discuss the pressing issues facing the Jewish community.

The clandestine, low-profile gathering, which concluded yesterday, is called the Tarrytown Group, after the Westchester County, N.Y., village where the group first convened more than 15 years ago. The group headed south this time, eJewishPhilanthropy has learned, because, well, it's January.

Because the gathering is strictly confidential, participants generally do not publicize that they were there, and agree not to speak about the meeting on the record. One of the several participants who spoke to eJP anonymously described the gathering only as "a diverse group of Jewish professionals who gather periodically to strengthen our relationships with one another."

During the gathering, the group discussed issues that have occupied the agendas of several Jewish conferences over the past year — ranging from mental health to antisemitism to Jewish identity to the new Israeli government. Aside from a briefing from an expert on Israeli current affairs, the group's meetings were largely informal.

While the conversations generally take the shape of collegial consultations, at least one formal initiative has previously resulted from the meetings. In 2013, according to a column published the following year in eJP, the Tarrytown Group commissioned a study of how to recruit and retain Jewish organizational leadership. That, in turn, led to the creation of what became Leading Edge, which focuses on improving Jewish organizations' workplace culture and leadership.
on the bima
Through subsidized salaries, a program is placing women clergy at Orthodox synagogues
One of the challenges that Rabbi Barry Dolinger found himself with when he arrived at Congregation Beth Sholom in Providence, R.I., in 2011 was the diversity of observance among the synagogue's 60 or so families. One potential point of contention among the congregation's subgroups was the question of women's leadership in Orthodoxy — and discussion of that question set the congregation on the road toward the Devorah Scholars, an initiative launched in 2019 to bring female clergy into Orthodox synagogues, reports eJewishPhilanthropy's Esther D. Kustanowitz.
A range of roles: The initiative is named after the biblical judge Deborah and created by the Jewish Orthodox Feminist Alliance and Micah Philanthropies. Devorah Scholars perform a number of community functions, including delivering sermons, teaching classes and giving lectures to the synagogue membership and the broader community. They also offer pastoral care and counseling and contribute to youth and adult education.
How the funding works: Micah Philanthropies funds one-third of the scholars' salaries and their synagogues pay the remaining two-thirds. The first cohort of scholars was employed part-time with salaries of up to $30,000. For the second cohort, the synagogues received grants from the foundation ranging from $10,000 to $33,000 per year for up to two years of funding, meaning that each congregation would match its grant with $20,000 to $66,000 per year. In total, full-time scholars received salaries approaching $100,000 each. Some of the part-time scholars worked remotely.
Differing ordinations: Clergy who are supported by Devorah Scholars span the spectrum of Modern Orthodoxy: Some have ordination that is equivalent to a traditional Orthodox rabbinic degree, or semicha, while others are graduates of advanced degree programs that are not framed as rabbinic ordination.
making an impact
The case for intentional philanthropy
"In our world, we see and hear many different strategies and approaches to giving and philanthropy — remember effective altruism? — yet the philanthropic marketplace is not homogeneous, nor is it two-dimensional. It is an open and diverse marketplace, a hyper-competitive environment with many voices, efforts and selling propositions vying for attention and resources. It is organized, well-populated and led by people who are driven by particular values and interests. Philanthropic leaders — especially the emerging Gen X cohort, which is not only motivated by the desire to improve the lives of their families, their communities and/or their country, but often the well-being of an at-risk group or nation across the globe — are less brand-loyal in carrying out those desires. It isn't simple," writes Avrum Lapin, president at The Lapin Group, LLC, in an opinion piece for eJewishPhilanthropy.
Learn from the past: "And the act of philanthropy is not limited only to a financial contribution, but like the environment, is multifaceted and often complex… As we transition into 2023 and further into an increasingly unformed and evolving future, we must remember the core elements of what has worked in the past – because past is always prologue. At the same time, we must carefully understand the trends and developments to forge strategies and effective initiatives that achieve results today and going forward for families, people, communities, societies and countries, and not just to attract accolades and recognition. I call that Intentional Philanthropy."
Making unmet needs compelling: "Giving is a passionate act, don't get me wrong, but you need clarity to get there. Thus, Intentional Philanthropy is predicated on gathering and analyzing data to fully understand the scope and prioritization of unmet needs; it must be relevant and speak to meeting those unmet needs of real people and communities; and all of this must be understood and made sufficiently compelling to assemble and mobilize leadership and identify access to the financial resources to meet them, making it possible to succeed."
Worthy Reads
MacKenzie's Method: Billionaire philanthropist MacKenzie Scott has donated more than $14 billion to about 1,600 nonprofits since 2019, with a nontraditional approach: there's no formal application process and seemingly no strings attached to the unrestricted gifts, which is a gift to organizations but is leading to skepticism among some critics, Andrew Connelly writes for NPR. "Stanford University professor and co-director of the Center on Philanthropy and Civil Society Rob Reich told Bloomberg in 2021: 'She owes her fellow citizens greater transparency over the power she's wielding. Scrutiny does not mean condemnation; it just means we deserve to ask questions.' Scott appears to have taken this advice and in December, unveiled the website with a database listing her donations, with plans to detail the selection criteria and to launch a process for nonprofits to apply for grants. [Sir Stephen] Bubb [head of the Gradel Institute of Charity at the University of Oxford] says that an unrestricted approach is a blow against bureaucracy. 'Philanthropic foundations have been far too process-driven, deciding what's best for charities and making them jump through hoops with over-elaborate application arrangements.'" [NPR]
Around the Web
A hate crimes charge against a former student at the University of Illinois Urbana-Champaign who threw a rock at students gathered at the campus Hillel has been dismissed, according to the News-Gazette, a local publication. Sayed A. Quraishi has acknowledged that he threw the rock during an April protest organized by Students for Justice in Palestine, while the students at Hillel were celebrating Passover. State's Attorney Julia Rietz dismissed the charge after Quraishi volunteered with Jewish organizations in Boston, where he now lives.
In an apology letter sent to the Hillel's executive director, Erez Cohen, Quraishi wrote, "My emotions and frustration during the protest did not warrant my violent response… I am truly sorry to the Jewish community and especially to the students at Hillel… I have nothing but respect for the Jewish faith and community and I never should've thrown anything or attended the protest."
In an email sent on Wednesday to the school's Hillel community and obtained by eJP, Cohen wrote, "We are grateful for the police and the state's attorney's office for taking this case seriously and pursuing charges against this antisemitic act. Antisemitism, like any form of hate against a group, should be responded to immediately and taken seriously."…
The 2023 Genesis Prize will go to "all Jewish activists and NGOs working to support the Ukrainian people in their quest for freedom, independence, and dignity," rather than to a single recipient, according to a statement from the Genesis Prize Foundation. The prize foundation, whose co-founders include three billionaires now under sanctions for their ties to Vladimir Putin, has donated over the past year to nonprofits addressing the humanitarian crisis caused by Russia's invasion of Ukraine. According to JTA, the foundation has not yet determined which organizations will receive the $1 million award…
Pennsylvania Gov.-elect Josh Shapiro will take his oath of office next week on a stack of three Hebrew Bibles, including one that was on the bima during the 2018 Pittsburgh synagogue shooting, Jewish Insider reports…
Ambassador Eric Rubin joined the board of the YIVO Institute for Jewish Research…
Three New York State senators are calling on Yeshiva University to account for how it spent $230 million in public funds it received for construction costs and debt restructuring. The call comes in light of Y.U.'s description of itself in court as a religious institution amid an ongoing legal fight over whether the school must recognize an LGBTQ group on campus. The senators have suggested that Y.U. misrepresented itself as a secular institution in receiving the funds. A Y.U. spokesperson said they were obtained legally…
Pic of the Day
Israel's first 7-Eleven opened its doors yesterday in Dizengoff Center, a shopping mall in central Tel Aviv. The opening was marked by long lines and a celebration outside the convenience store's doors.
Birthdays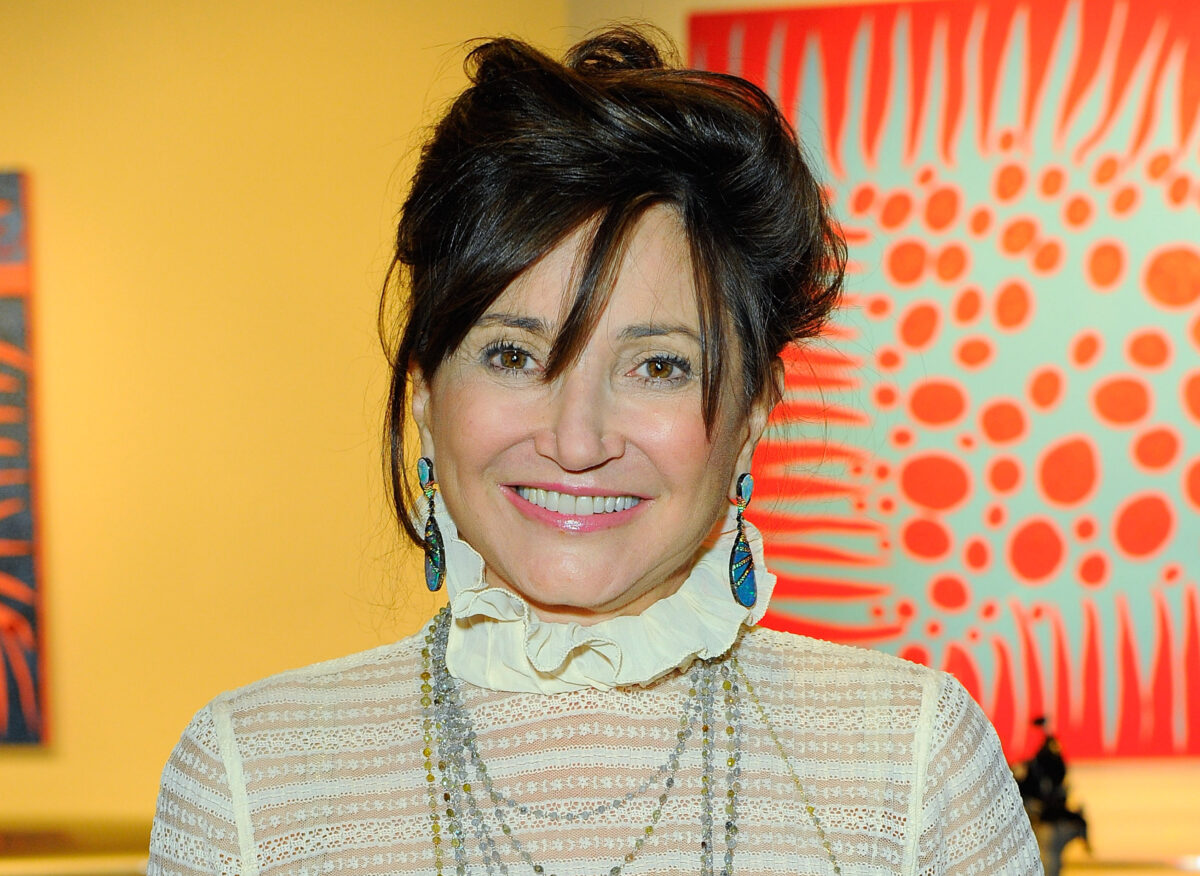 Israel-born jewelry designer, editor and businesswoman, she was the first lady of Iceland, Dorrit Moussaieff…
Real estate and casino magnate, he is a minority owner of the Chicago Bulls and Chicago White Sox, Neil Gary Bluhm… U.S.-born biochemist and winner of the Israel Prize, Howard "Chaim" Cedar… Stephen Moses… Author of over 40 books, most widely recognized for his crime fiction, Walter Ellis Mosley… NYC-based psychiatrist and the medical director of the Child Mind Institute, Harold S. Koplewicz, MD… Radio personality on Sirius XM, Howard Stern… British novelist and grandson of J.R.R. Tolkien (one of the latter's two Jewish grandchildren), Simon Mario Reuel Tolkien… Senior director of philanthropic engagement at Jewish Funders Network, she was a consultant for DreamWorks on the film "The Prince of Egypt," Tzivia Schwartz Getzug… Midday news anchor at Washington's WTOP Radio, Debra Feinstein… Former chair of Hillel International, she is also a vice-chair of Moishe House, Tina Price… Member of the Maryland House of Delegates, Jon S. Cardin… Identical twin comedians and actors, Randy Sklar and Jason Sklar… Filmmaker known for parody films, Aaron Seltzer… First-ever woman to be an MLB coach, Justine Siegal, Ph.D…. Recording artist and musical entertainer, Yaakov Shwekey… Professional golfer, Rob Oppenheim… Two-time Olympian (2012 and 2016) in beach volleyball, now a chiropractor, Josh Binstock… National director of AIPAC's Synagogue Initiative, Jonathan Schulman… Director of Jewish life and learning at the Edlavitch DC Jewish Community Center, Amanda Herring… VP of finance and operations at NYC-based Hornig Capital Partners, Daniel Silvermintz… Israeli tennis player, Lina Glushko…