Your Daily Phil: Obama Presidential Center names auditorium after Elie Wiesel + What to consider with end-of-year giving
Good Monday morning!
Department of Homeland Security Under Secretary for Policy Rob Silvers said last week that the department was "constantly evaluating" whether it should advise increasing the amount of funds allocated to the Nonprofit Security Grant Program (NSGP), which provides support for religious institutions to enhance their security.
Major American Jewish organizations have lobbied to increase funding for the federal program from the current $180 million to $360 million. Read more here.
Israel's Ministry of Foreign Affairs, in partnership with a group of Israeli singers, Olympians and politicians, opened a special photography exhibition to mark Israel's Disability Awareness Month and the International Day of Disabled Persons.
The exhibition will travel to Israeli embassies overseas throughout December.
PAYING TRIBUTE
Obama Presidential Center auditorium to be named after Elie Wiesel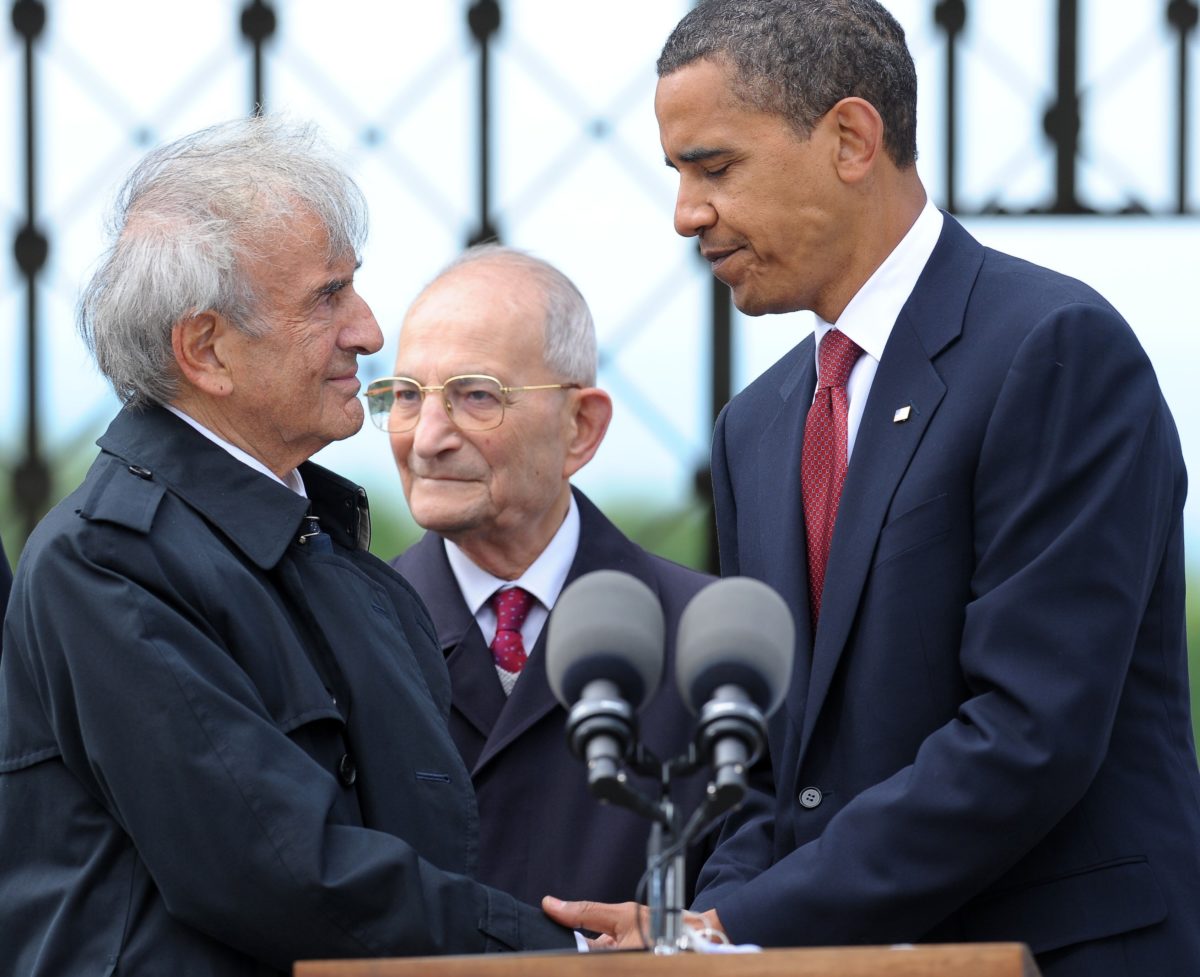 The auditorium at the Obama Presidential Center in Chicago will be named after Nobel Peace Prize laureate and Holocaust survivor Elie Wiesel, as part of an effort to honor "civil rights and social justice leaders whose significant contributions to society advanced justice and equality in America," Jewish Insider's Melissa Weiss reports.
The 'world's conscience': The space was named by Obama Foundation board member Penny Pritzker and her husband, Dr. Bryan Traubert. "Elie Wiesel endured the unimaginable evils of the Holocaust and emerged as the world's conscience in the struggle for human rights," Pritzker said in a statement. "His unrelenting activism and prolific writing after bearing witness to such horrors is a call to each of us to never become indifferent. A more just and peaceful world is always possible."
Obama tribute: In 2009, Obama and Wiesel, accompanied by then-German Chancellor Angela Merkel, visited the Buchenwald concentration camp, where Wiesel was imprisoned during the final months of the war. "Elie was not just the world's most prominent Holocaust survivor, he was a living memorial," a statement from the then-president read upon Wiesel's death in July 2016. "After we walked together among the barbed wire and guard towers of Buchenwald where he was held as a teenager and where his father perished, Elie spoke words I've never forgotten — 'Memory has become a sacred duty of all people of goodwill.' Upholding that sacred duty was the purpose of Elie's life."
GIVING COMES DOWN TO VALUES
How do I give? Let me count the ways…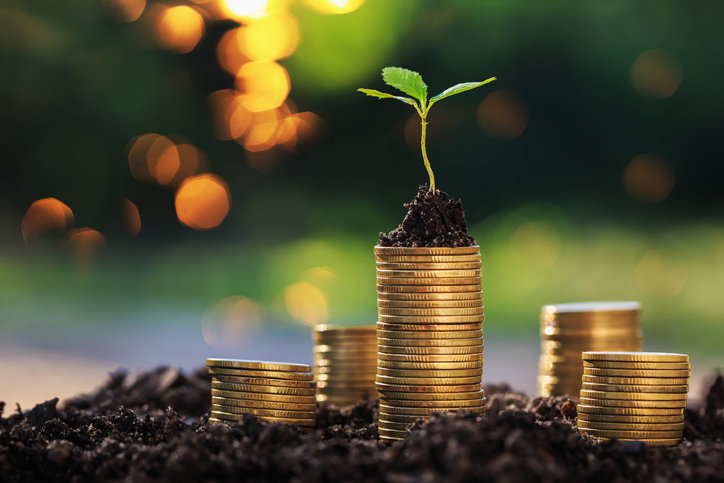 "Philanthropy can and should be an opportunity for self-exploration and new learning — both leading to meaningful personal growth," writes Avrum Lapin, president at The Lapin Group, in an opinion piece for eJewishPhilanthropy.
End of year: "The end of 2021 is upon us. It is a significant time for many — holiday celebrations, school break, family vacations, gift giving. The trappings of what is arguably the most anticipated time of the year for many. For those of us in the philanthropy marketplace, however, it takes on a different and just as significant form. As the year draws to a close, it means end-of-year giving, a last chance for philanthropy-based tax breaks and closing out annual campaigns."
Donor decisions: "For donors, it means deciding to whom or what your end-of-year gifts will go. Yes, what to give to is a very important question. Multiple factors can come into play — such as do you give to the same organizations you have given to in the past, or are there new priorities you want to consider? Should you give locally or globally? To direct service needs that will have immediate impact or to organizations that are working towards systemic change? All of this must be considered. And, oh yes, has COVID impacted on my thinking and my giving? … We would like to suggest that there is another question that you should consider with equal import. The question of how you will give."
URGENCY
Can you say no once in a while?
"We are rushing to return to work spaces, to in-person meetings, to travel and tasks that challenge us intellectually and emotionally. None of us are fully ready for all the changes that are ahead. After 20 months of fears and isolation, none of us will adapt quickly," writes Betsy Stone, a lecturer at Hebrew Union College-Jewish Institute of Religion, in an opinion piece for eJewishPhilanthropy.
Daily routines: "Every day we feel full of need. Need to get things done, to move the needle, to work harder, longer. We take on new tasks, we make more phone calls, we run creative programs. We are in person or hybrid or Zooming. Even the word 'Zoom' implies that speed will help us connect. Whether the tasks are 'administrivia' or purposeful, we are busier than ever. There is a sense of pressure and demand that, for many of us, organizes our days."
COVID winter number 2: "I think this sense of urgency is a false antidote to the pervasive sense of powerlessness many of us feel. As we careen into COVID winter number 2, our programming and tasks help us to keep our despair at bay. They help us move away from a government barely able to function, another variant, our loneliness and grief, global warming and school shootings."
Worthy Reads
Troll Philanthropy: The New York Times's Nicholas Kulish contrasts the different kinds of philanthropic giving among the world's wealthiest donors, focusing on Tesla CEO Elon Musk, who has taken to "troll philanthropy" — using the internet to antagonize the public, rather than try to win it over. "There are several different schools of criticism deployed for different kinds of givers. There is the structural argument that philanthropy serves as another means of using wealth to cement power and influence. Large grants are often compared with the giver's total net worth to show that as a percentage of their wealth the gifts are much smaller than they appear in absolute terms. Gifts to cultural institutions like the Metropolitan Museum of Art and Ivy League schools are now regularly assailed for reinforcing the status quo. Even gifts to rebuild the Notre Dame cathedral in Paris after it caught fire earned significant blowback. Technocratic institutions that set exacting benchmarks for gifts and place strict limits on how their money can be spent are tagged as controlling and hierarchical. In contrast, general operating support without guidance on how the money can be used has been applauded by many lately as the best approach." [NYTimes]

Chef's Table: CNN's Noah Sheidlower and Radhika Marya spotlight what they describe as "a Jewish culinary renaissance" experienced by kosher restaurant owners around the U.S., who have adapted or created their menus to appeal to kosher and non-kosher diners alike. "There's no need to feel that if you keep kosher, you should automatically feel that you are somehow hardened or disadvantaged because you can't fully experience a particular dish or kinds of cuisine," [Baltimore restaurant owner Lara] Franks said. "Almost anything can have a kosher translation." [CNN]
Community Comms
Lead. Apply for the 2022 cohort of the Certificate in Jewish Leadership, presented by Spertus Institute in partnership with Northwestern University.
Be featured: Email us to inform the eJP readership of your upcoming event, job opening, or other communication.
Word on the Street
Rabbi Raphael Zarum, the dean of the London School of Jewish Studies, is to be the first holder of the Rabbi Sacks Chair of Modern Jewish Thought at the college… Ruben Shimonov has been appointed the American Sephardi Federation's national director of Sephardi House & Young Leadership… New York City's Department of Cultural Affairs is awarding $51.4 million in grants to more than 1,000 nonprofit arts and cultural groups that are seeking to rebound from the pandemic. The 92nd Street Y is among the organizations that will receive in excess of $100,000 each… According to a new report from the New York Life Foundation, 64% of American adults say that the COVID-19 pandemic has underscored the need for increased bereavement support… Lady Lira Winston, assistant director of the U.K.'s Jewish Leadership Council's schools network, PaJeS, died Thursday at 72…
Pic of the Day
At the opening plenary of the Israeli-American Council National Summit last week in South Florida, Col. Golan Vach, the commander of the Israeli Defense Forces National Rescue Unit that came to Florida to help the Surfside condo collapse search-and-rescue operation this past summer, performed "Hallelujah" in tribute to the tragedy's 98 victims and their families.
Birthdays
Former chairman of the Federal Reserve, now a distinguished fellow in residence at the Brookings Institution, Ben Shalom Bernanke…
Retired chairman and CEO of Loral Space & Communications, Bernard L. Schwartz… Former New York State senator, Suzanne "Suzi" Oppenheimer… California-based real estate developer active in the revitalization of downtown San Jose, he is a former co-owner of the Oakland Athletics, Lewis Wolff… Real estate developer and a minority-owner of the Minnesota Vikings, David Mandelbaum… Senior rabbi emeritus of Temple Israel of Hollywood, Calif., John Rosove… Executive chairwoman and chief media officer of Eko, Nancy Tellem… Chair of the Interdisciplinary Center for the Study of Poverty and Social Exclusion at the University of Haifa, Roni Strier… Investor, writer and adjunct professor at Columbia University, Joel Greenblatt… Former assistant secretary for management at the Treasury Department, David F. Eisner… Member of the House of Representatives since 2017 (D-MD-8), Jamin Ben "Jamie" Raskin… Dean of NYC-based Bard Graduate Center, Peter N. Miller… Chairman and CEO of Fontainebleau Development, Jeffrey M. Soffer… Co-founder and principal of The Lead PR, LLC, Jeffrey W. Schneider… Mayor of New Rochelle, N.Y., since 2006, Noam Bramson… Comedian and actor, known by as Wheeler Walker, Jr., Benjamin Isaac Hoffman… Florida commissioner of Agriculture and Consumer Services, Nikki Fried… Head of communications at Google Assistant, Riva Litman Sciuto… President emerita at UCLA Faculty Women's Club, Bette Billet…
Email Editor@eJewishPhilanthropy.com to have your birthday included.