Your Daily Phil: New Israeli platform aids in Gaza border evacuations + Preparing for COVID High Holidays, again
Good Monday morning!
In today's Your Daily Phil, we cover an Israeli data platform being used by Jewish nonprofits and Israeli municipalities alike. Below, another federation revamps its donor-focused philanthropy.
The Jewish Federation of Greater Washington is catching up to other communities by renaming its "United Jewish Endowment Fund" to the more standard "Jewish Community Foundation," and revamping its donor engagement opportunities to include impact investing and a focus on giving to the broader Washington community.
"I don't know what took us so long," Gil Preuss, CEO of the federation, told eJewishPhilanthropy. "We started some of the conversations just as COVID hit. And to be honest, part of this was also finding the right person to lead it…so I think a lot of those pieces came together [recently]."
The rebranding and change in mission doesn't fundamentally affect the endowments and donor-advised funds (DAFs) administered by the now-JCF. But it follows a broader trend reshaping the Jewish world, as local philanthropic power shifts from federations to the more donor-serving foundations.
In some communities, that trend has culminated in federations and foundations integrating into one organization. In others, where foundations were already a part of a federation, as in Washington, community leaders are putting a greater emphasis on the impact of foundations.
The Washington JCF doesn't yet have a clear sense of what specific new offerings it will have for donors, such as the impact investment loan programs or social impact bonds that are becoming popular at other foundations. At the moment, anything is possible, said JCF's newly hired executive director, Sara Brenner.
JCF needs to "hear from our donors and really understand where there's the greatest opportunity for donors' interests and community needs to come together," Brenner said. "There are a lot of different collaborative funding models…it's not just based on a loan fund. So we want to look at and consider all of the different tools."
Preuss is trying to make the foundation a more active part of initiatives that the federation is already involved in. One example he brought up was funding for summer camp, where donors could be offered a kind of bond program to cover the cost of camp for a certain number of kids, contrasted with other donors giving to camp itself to support overall planning.
The aim is to "think about philanthropy differently, where some people are buying outcomes, like social impact bonds, and other people are investing in the process in order to get there," Preuss said.
But that kind of thinking comes with a risk: Donors on the foundation side can get nervous about what they perceive as the federation trying to use their information and funds for its own initiatives, rather than deferring to their philanthropic wants. "In some communities there's a firewall between the [DAFs] and the development staff of the federation," Preuss said. "That's not necessarily the case here, though, obviously, we need to take any information with great sensitivity across everything that we do."
DATA RESCUE
How a data platform helped Israelis find safety from Gaza rockets
In early August, when Israeli airstrikes targeted Palestinian Islamic Jihad, a terrorist group operating in Gaza, Israelis living near the border faced a predictable barrage of rockets from the Strip and had to leave their homes for safety. But this time, as emergency responders organized evacuations, they had a new tool: the Israeli data platform With (stylized as with), reports Lev Gringauz for eJewishPhilanthropy.
Flexible use: "It's basically an interface, data collection, system communication and [has] the ability to process money, if needed," Asaf Heilig, chief revenue officer and co-founder of with, told eJP. "From day one, this was always tailored to be able to do any type of engagement." With launched in 2020 as a way to try and match college students with lonely elderly people, to help bring them company and support. In the process, it grew into a catch-all engagement and data platform.
Quick help: Each municipality in the Sha'ar HaNegev Regional Council, which includes the city of Sderot, had a specific page on with where families could answer survey questions for if they needed accommodations, how many people there were, if they kept kosher, and other relevant details for evacuation organizers. In less than 24 hours, over 1,200 families were assigned to hotels and safe zones using the platform.
COVID KEEPERS
Third time's the charm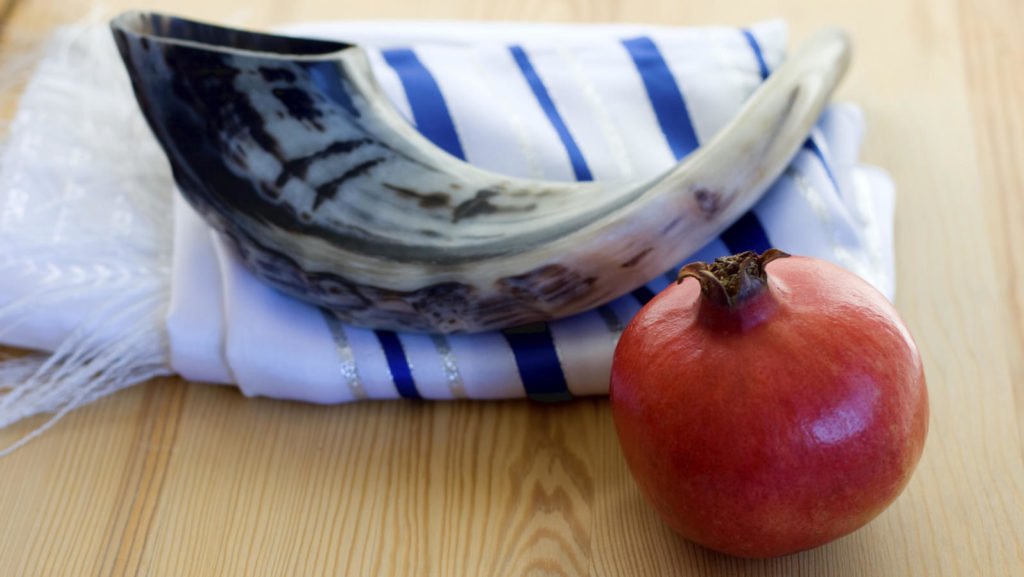 "So here we are again planning for High Holy Days in the shadow of COVID-19," writes Rabbi Danny Burkeman, senior rabbi at Temple Shir Tikva in Wayland, Mass., in an opinion piece for eJewishPhilanthropy.
2020 and 2021: "I think back to our preparations during the summer of 2020 – how on earth were we going to pull off the High Holy Days when people wouldn't be able to gather in person? How could we have a meaningful, joyful and communal experience if everyone was joining via the screen? What would the High Holy Days in the time of COVID cost and would people show up?… I then think about our experiences in the summer of 2021 – how many times would we need to pivot to adjust to the ever-changing COVID numbers and levels of spread that we were witnessing?"
High Holidays to come: "I don't know who needs to hear this (maybe it's only me), but to all of the synagogue leaders involved in preparing for the High Holy Days this summer – you've got this, you will make it work and you will rise to whatever challenges are placed before you. You've done it before and you'll do it again."
Personal choices: "I think it's also important to recognize that whatever we might provide, people will make the choices around attendance and engagement that are right for them. Our job is to provide a variety of options and services to meet people where they are, but we cannot expect people to fit neatly into the boxes where we would choose to place them. People will opt for online, outside or in-person indoors based on a whole variety of factors, some known to us and some unknown. We should not be judging success based on numbers who 'show up' in the sanctuary, but on the quality of the experiences we offer, on the successful engagement with our community and on our ability to offer our communities ways to celebrate the High Holy Days that work for them."
Worthy Reads
Office Space: The Chronicle of Philanthropy's Jim Rendon considers the pros and cons of remote working, from attracting a bigger job applicant pool to losing staff who are now able to work for a broader range of organizations due to the ability to work from home. "CEO Gretchen Van der Veer has had to think creatively about how to maintain the organization's culture. It has staff meetings on Zoom every other week. There are online contests like one in which staff members made faces out of fruit and vegetables in their homes and sent in photographs. Prizes were given for the assemblages that used the most produce and were the most creative. They also gather for in-person quarterly celebrations. At one, they played mini golf." [ChronicleofPhilanthropy]
Community Comms
Be featured: Email us to inform the eJP readership of your upcoming event, job opening, or other communication.
Word on the Street
Israeli Diaspora Affairs Minister Nachman Shai on Sunday called for a reversal in the thinking about Israel's relationship with the Diaspora, from how Jews abroad can help Israel to how Israel can help them…
Prizmah: Center for Jewish Day Schools announced the 2022-2023 cohort of YOU Lead participants, Prizmah's signature leadership development program…
The Aspen Institute Latinos & Society Program received grants totaling nearly $1.7 million from partners dedicated to advancing prosperity for underserved business and entrepreneurial communities…
Bassett Medical Center in Cooperstown, N.Y., announced an $82 million grant from the Scriven Foundation in support of staff recruitment and retention initiatives and improved access to care for patients…
The Indianapolis-based Lilly Endowment is providing grants totaling $22.6 million to help higher education institutions with campuses in Indiana engage young people and encourage them to envision themselves attending college…
Pic of the Day
Atlanta-area college students on a trip to Project TEN — Be The Change center in Chimalhuacán, near Mexico City. The trip was organized by Hillels of Georgia and sponsored by the Jewish Federation of Greater Atlanta.
Birthdays
Winner of the Tiberias Marathon and the Jerusalem Marathon, mother of five children, Bracha "Beatie" Deutsch…
Interior designer and fashion icon, Iris Apfel… Lakewood, Calif., resident, retired insurance agency owner, Joe Lissak… Longtime movie and television actor, Elliott Gould… Former U.S. secretary of the treasury during the Clinton administration, Robert Rubin… Head of Yeshiva Ahavat Shalom in Jerusalem, Rabbi Yaakov Moshe Hillel… Hotel and real estate mogul, she was confirmed by the Senate three weeks ago to be the U.S. ambassador to Malta, Connie Milstein… Former dean of Duke Law School following 17 years as a U.S. District Court judge, David F. Levi… Founder of Yad Sarah and former mayor of Jerusalem, Uri Lupolianski… Los Angeles resident, Warren B. Stern… Former U.S. secretary of the treasury during the Obama administration, Jacob Joseph 'Jack' Lew… Former senior counsel at the Federal Communications Commission for 23 years, Amy L. Nathan… Director of operations at Kesher Israel: The Georgetown Synagogue, Laura Kamer-Israel… CEO of the American Jewish Joint Distribution Committee, the first woman in JDC's history to hold the position, Ariel Zwang… Journalist, author and blogger, Lisa Frydman Barr… Partner at D.C.-based HLP&R Advocacy, Jerr Rosenbaum… Election law guru at Dickinson Wright PLLC, Charles R. Spies… Hip-hop fashion designer, entrepreneur and artist, born in Lakewood, N.J., as Marc Milecofsky, Marc Ecko… Author and senior editor for books at The Atlantic, Gal Beckerman… Rosh yeshiva and head of school at Bnei Akiva Schools in Toronto, Rabbi Seth Grauer… Israeli computer hacker, known as "The Analyzer," Ehud Tenenbaum… Rabbi of Congregation Sons of Israel in Cherry Hill, N.J., Michael Z. Davies… Television and film actress, Lauren Collins… Robin Rubin… Adam Shapiro…
Email Editor@eJewishPhilanthropy.com to have your birthday included.