Your Daily Phil: Leading Edge acquires Boardified + A response from JFN on Haredim
Good Monday morning and welcome back!
Leading Edge, which aims to improve workplace culture and leadership among Jewish nonprofits, will acquire Boardified, which works to better Jewish nonprofit boards, eJewishPhilanthropy has learned.
The acquisition brings together two organizations whose missions were already aligned and whose leaders have been in close touch for years, both groups told eJP. They hope joining forces will allow them to help improve the relationships between nonprofit staff and boards.
"When one is not in sync with another it can really lead to disastrous things," Leading Edge President and CEO Gali Cooks told eJP. "When they actually are aligned, one plus one can equal three, and that's what we want. Especially during the pandemic, what we saw was organizations that were aligned, that were very much in sync with professionals, were able to very quickly make decisions, pivot, really think about strategy."
Leading Edge, which currently has 15 employees and had a 2021 budget of approximately $5 million, will absorb Boardified's three-and-a-half employees and $2.2 million budget when the acquisition occurs around a target date of June 30.
Founded in 2014, Leading Edge is best known for its surveys of Jewish nonprofit staff as well as its leadership development program for new Jewish nonprofit executives. Boardified was founded in early 2020, is fiscally sponsored by the Jewish Funders Network, and is best known for its training program for board members as well as its assessments of boards' effectiveness.
The groups had already been working together informally, with Cooks and Boardified founder Alicia Oberman in frequent contact and serving on each others' advisory boards. They also have funders in common, including the Crown Family Philanthropies and the Walder Foundation which — like Boardified — are both based in the Chicago area.
What the acquisition means in practice is still in formulation. The organizations are both going to continue to operate their own programs in the months following the acquisition. They did not detail new initiatives they will roll out after they combine, though each group has a separate program for board members and senior executives. "??We're taking a little bit of time to understand how all of this works together before we jump into super new things," Oberman told eJP.
The groups also hope to set an example for the Jewish nonprofit sector they serve. When the pandemic started and resources shrank, Jewish nonprofits began talking about mergers and acquisitions, many of which did not come to pass. But Oberman is "super proud" to be acquired and hopes other groups follow suit. "I think that in the for-profit world, we always look at acquisitions as a really positive thing, and when we use the word 'acquisition' in the nonprofit space, it's like, 'Oh, what's going on?'" she said. "This acquisition makes sense for the field."
HOLIDAY SPIRIT
Widespread Passover celebrations highlight a changing Gulf
Next year in Dubai. If you can find a seat at the Seder table, that is. "The challenge this year was finding a Seder that wasn't too crowded," Michal Divon, a Dubai-based journalist told Rebecca Anne Proctor for The Circuit.
A significant change: The jam-packed Passover Seders held last week in Dubai and Abu Dhabi — more than 2,000 Jews from all over the world were in attendance — marked the largest celebration of the Jewish holiday since the Abraham Accords normalization agreements were signed between the UAE and Israel in September 2020. The thousands of attendees marked a significant change from seders in the UAE several years ago, which were often held in secret and attracted only a handful of attendees.
Year of firsts: The celebrations this year marked several firsts. The Association of Gulf Jewish Communities (AGJC) baked and distributed matzah around the region for the first time. For the occasion, AGJC leaders shipped 775 pounds of matzah to the UAE and then distributed it from there throughout the GCC, including to Bahrain and Kuwait. Most of the Passover supplies were sourced locally in the UAE, including kosher chicken and milk that was produced in Fujairah.
Community effort: Ross Kriel, a founder of Dubai's Jewish community and representative to the emirate's government, said that seven large communal Seders were arranged by local community leaders or Jewish travel organizations like the Israel-based Shainfeld Tours, which organizes kosher vacations and offers Passover packages at a number of luxury hotels, such as the five-star Conrad Dubai. "An important evolution this year was the extent of formal government support for many Seders that took place in Dubai," he added.
Jews in the Gulf: Jews in the UAE have long practiced their faith, but it wasn't until the signing of the Accords that public celebrations took place as they do today. In 2014, when American-born Chabad Rabbi Levi Duchman first arrived to the UAE, he established a number of places of worship, began supervision of kosher dietary laws and offered Jewish education, relocation support, business networking and guidance on community life. Since the signing of the Abraham Accords, Jewish UAE, the organization Duchman founded, has received thousands of requests from Jews from all over the world for assistance and information on various matters regarding Jewish life in the Emirates. "There were 13 flights from Israel to the UAE the day before Passover, and that is a huge number," Duchman told The Circuit. "To just think about the numbers of Israelis and Jews that were celebrating in the UAE over Passover — it is something very special and unique."
honest conversations
The Jewish Funders Network and Haredim: A response
"I read with interest Lindsey Bodner's piece in eJP about inclusion of Haredim at Jewish Funders Network. While her interpretation of my comments differed from what I intended to convey, I am glad to have sparked conversation about this important topic, because at JFN we seek to have honest conversations about difficult topics," writes Andrés Spokoiny, president and CEO of Jewish Funders Network, in an opinion piece for eJewishPhilanthropy.
On being inclusive: "First, a clarification is in order. Like Lindsey, I strive to be more inclusive of Haredi Jews at JFN and beyond. In my conversation with eJewishPhilanthropy's Ben Sales, I noted that while it is relatively easy to be 'inclusive' of folks that share our worldview and ideology, it is critical also to be inclusive of people whose worldview collides with ours. When asked for an example, I cited gender segregation, not because I think it poses an insurmountable challenge or because any Haredi Jews have asked JFN to do that, but because it would be an example of a situation in which being inclusive would demand real effort, and a true negotiation of values."
Context matters: "Ironically, I intended to make it clear I believe the Jewish community needs to do more to include Haredim, particularly since they represent 12% of the American Jewish population. The context of my comments was that there are large populations (Haredim, Mizrahim, Russian-speaking Jews) not included in conversations about inclusion. They are relatively absent from mainstream Jewish communal spaces, and we are all the poorer because of that."
LIVED EXPERIENCE
Going beyond disability awareness to inclusion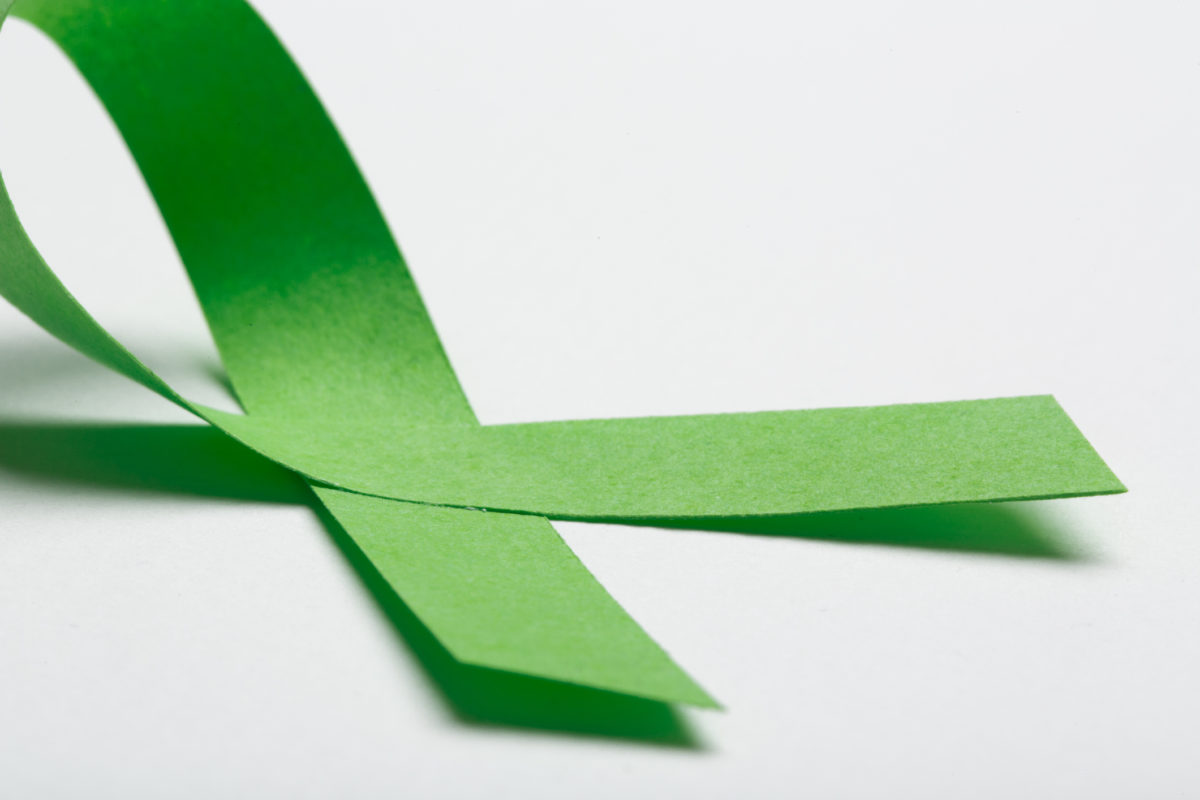 "February is well behind us, which means Jewish Disability Awareness and Inclusion Month is also behind us. Many of us, myself included, participated in, attended and helped plan JDAIM programs and panels or wrote articles. Assumptions were challenged, implied bias discussed, awareness created and calls to action were made. Now what?" writes Michelle Friedman, board chair of Keshet in Chicago, which serves people with disabilities, in an opinion piece foreJewishPhilanthropy.
The whole story: "If you were one of those who attended a program, webinar or event for Jewish Disability Awareness and Inclusion Month through an organization, synagogue or school, that's great! If you left one of those events, programs or webinars with questions and wanted to learn more, or if you looked around at the culture, accessibility or policies practiced by your business, school, synagogue or organization and thought about reevaluating, even better! But if you left those places satisfied that you now have a clear understanding of the challenges disabled individuals face, well, that's not so good… If the only person you heard from during JDAIM was an able-bodied person who provides services to disabled people, or if the speaker was a parent or sibling of someone who was disabled, then you definitely didn't get the whole story."
Heart and soul: "Programs that don't include the voices of those with the lived experience of disability are missing their heart and soul, and the audiences of these programs are being short-changed. Many of these kinds of programs perpetuate the misconception that we, disabled people, need to be taken care of — or worse, that our voices don't matter."
Worthy Reads
Give It Away Now: A growing group of young, affluent, predominantly white Bay Area residents are embracing wealth redistribution — a "radical practice of giving that encourages people to disperse all of their inherited or excess income," writes Marisa Kendall in The Seattle Times. "The idea is to spread that extra capital among people who don't have enough, particularly in Indigenous communities and communities of color. These self-described 'class traitors' are taking on the massive wealth inequality in the Bay Area, where thousands live without homes while others swim in tech-industry wealth. They're also assuaging the guilt they feel for ending up on top in a society where people of color and people from low-income neighborhoods have less access to education, high-paying jobs and other resources. In Silicon Valley, the richest 25% of households control 92% of the region's wealth, according to the Joint Venture Silicon Valley Index. A quarter of households have less than $5,000 saved or are in debt." [SeattleTimes]

Rejecting 'Dirty Money': Russian billionaires like Roman Abramovich, Moshe Kantor, Lev Leviev, Victor Vekselberg, Mikail Fridman, German Khan and Berel Lazar "are instrumental to the Putinist system," writes Anthony Bartaway in an opinion piece in The Times of Israel, advocating that Jewish organizations and causes should reject their donations: "If someone is in a position of influence, they are there with the Kremlin's blessing and have to pay for it in one way or another. The line between oligarchs and the State is illusory. To say it plainly, these people are killing Jews. They have validated Putin's rise to power, they have personally benefited from their connections, and they are in a position to attempt to put an end to his war of aggression. Taking their money means taking dirty money. Inviting them to sit at your table means inviting murderers who are soaking the black soil of Ukraine red with Jewish blood, the same as too many before them. Their 'good works' only exist to purchase prestige and the protection that comes with it. Jewish philanthropies, Chabad houses, and cultural initiatives help them to do this, become partners in the bloodletting, and must stop." [TOI]

Putting the 'Junior' in 'Junior Board': Although the nonprofit world consists of "adult" decisions like donor engagement, annual reporting, grant-writing and event planning, an organization can stay rooted in the purity of a child's vision by creating a children's and junior executive board, a group of young leaders dedicated to maintaining the integrity and focus of forward action and strategy, writes Jennifer Hubbard, who runs the Catherine Violet Hubbard Foundation and Animal Sanctuary in memory of her daughter, a 6-year-old victim of the Sandy Hook Elementary School shooting, in NonProfitPRO: "Not only does having a children's and/or junior executive board help nonprofits remain true to their missions, but also helps kids grow and develop as leaders early on by engaging them to think creatively and exercise their problem-solving skills. According to the Children's Bureau, community involvement is beneficial when practiced in early childhood — by creating a sense of community, kids learn important relationship-building skills which improve self-esteem. Having children participate in local organizations can teach them how to tackle challenges, build knowledge and thrive." [NonProfitPRO]
Community Comms
Be featured: Email us to inform the eJP readership of your upcoming event, job opening, or other communication.
Word on the Street
Independent Sector announced that the estimated value of a volunteer hour in the United States reached $29.95 in 2021, up 4.9% from $28.54 in 2020…
More than 62% of millennial investors believe impact investing has greater potential than traditional forms of philanthropy to create long-term positive change, according to a study from Fidelity Charitable…
One hundred twenty Pennsylvania synagogues, churches, mosques, temples and nonprofit organizations received a total of $5.23 million in state funding to improve security and protect against hate crimes. Nearly half of that total went to 58 Jewish organizations, which collectively received $2.8 million…
Muslim Americans gave $1.8 billion to domestic and international causes in 2021, according to a study from the Muslim Philanthropy Initiative at the Indiana University Lilly Family School of Philanthropy…
Bloomberg Philanthropies launched a $50 million summer learning program, Summer Boost NYC, with a focus on students in public charter schools in New York City. The initiative, spearheaded by Bloomberg, is supported by Kenneth C. Griffin, Stan Druckenmiller, The Carson Family Charitable Trust, Robin Hood, Gray Foundation and Walentas Foundation…
The Wilshire Boulevard Temple in Los Angeles announced a plan to renovate the synagogue's University Campus (formerly University Synagogue) following a $13 million gift from Lynda and Stewart Resnick, owners of The Wonderful Company and longtime members of the congregation…
The National Gallery of Victoria, in Melbourne, Australia, received a gift of $74.2 million from Lindsay and Paula Fox to fund construction of a 300,000-square-foot contemporary art museum. The gift is the single largest donation by a living donor to a cultural institution in Australia…
Meta, formerly known as Facebook, is allowing Instagram users to attach donation buttons to their Reels, turning the videos into fundraisers…
Miriam Isserow, chief executive officer of the American Psychological Foundation and an administrator of the Facebook group #GamAni, which combats sexual misconduct, died at 60…
Charles S. Temel, past president of the Jewish Community Relations Council of New York, died at 68…
Pic of the Day
The Jewish Agency for Israel led Passover Seders for hundreds of Ukrainian Jewish refugees waiting to immigrate to Israel in its aliyah processing centers in the countries bordering Ukraine. The main Seders were held in Warsaw, Bucharest and Budapest, and were sponsored by UJA-Federation of New York and Jewish Funders Network.
Birthdays
TikTok Star, he runs the culinary website CookWithChefEitan, Eitan Bernath…
Myron "Mike" Sponder… American-British academic, social worker and health spokesman of the Green Party of the U.K., he is the older brother of U.S. Sen. Bernie Sanders (I-VT), Larry Sanders… Hedge fund manager and founder of Renaissance Technologies, James Harris Simons… Chairman and CEO of Omega Advisors, Leon G. "Lee" Cooperman… Rosh yeshiva at Yeshiva University since 1973, rabbi of the Young Israel of Riverdale synagogue since 1974, Rabbi Mordechai Willig… Former French finance minister and later managing director of the International Monetary Fund, Dominique Strauss-Kahn… David Handleman… Recent chairman of the Conference of Presidents of Major American Jewish Organizations, previously president of Bed, Bath and Beyond, Arthur Stark… Administrative law judge at the California Unemployment Insurance Appeals Board, Beth A. Fox… Commissioner of the National Basketball Association, Adam Silver… Senior fellow at the Hudson Institute, Michael Scott Doran… Litigator at Quinn Emanuel Urquhart & Sullivan, former U.S. ambassador to the Czech Republic, Andrew H. Schapiro… Voice actor, comedian and producer, he voices many roles on the "The Simpsons," and descended from a Sephardic family rooted in Thessaloniki,Hank Azaria… Beersheba-born director, writer, comedian and infomercial pitchman, better known as Vince Offer, Vince Shlomi, or "The ShamWow Guy," Offer Shlomi… CEO of the Jewish Federation of Greater Rochester (N.Y.), Meredith Dragon… New York Times-bestselling author and professor of neuroscience at Stanford University, David Eagleman… Deputy director of the Utah State Department of Human Services, David E. Litvack… Democratic Party strategist, she is a co-founder of Lift Our Voices, Julie Roginsky… President of the Alliance for Downtown New York, Jessica S. Lappin… Johannesburg-born political commentator, author and senior-editor-at-large for Breitbart News, Joel Barry Pollak… Attorney turned grocer, she is the founder of Glen's Garden Market, carved out of the old "Secret" Safeway north of Dupont Circle, Danielle Brody Rosengarten Vogel… Graduate of the Israeli Naval Academy, he is the co-founder of WeWork, Adam Neumann… Senior director of community engagement at NYC-based Integrity First for America, Adina Mermelstein Konikoff… Managing director, head of social, content and influencer at Deloitte Digital, Kenneth R. Gold… Public affairs director for FEMA, Jaclyn Rothenberg… Actress, model and singer, Sara Paxton… Emily Cahn Singer…
Email Editor@eJewishPhilanthropy.com to have your birthday included.