Your Daily Phil: JFNA's Washington conference returns + Hillel Ontario pilots four-day workweek
Good Thursday morning!
Three years ago, after winning the Genesis Prize, billionaire businessman, philanthropist and New England Patriots owner Robert Kraft announced that he was donating the $1 million award to groups fighting antisemitism. He also founded his own — the Foundation to Combat Antisemitism (FCAS).
In the intervening three years, the group has kept a relatively low profile. Now, it's hiring a new executive director from inside the Jewish world, eJewishPhilanthropy has learned. Matthew Berger, currently the vice president for external affairs and campus preparedness at Hillel International, will helm the group beginning next month, and aims to make it a center for up-to-the-minute information and assistance in fighting hatred of Jews — especially as data from the Anti-Defamation League show American antisemitism hitting record levels.
"It's about tracking and response, and it's about bringing groups together… to find best practices, to support innovation, to find inefficiencies where there's overlap and to put our weight and our support behind those who are really being influential in this fight," Berger, 43, told eJewishPhilanthropy. "There's more that can be done on a regular basis to coordinate efforts."
Berger has worked at Hillel for seven years, leading its communications team and, for the past two years, running its anti-bigotry and security efforts. He was one of the creators of #OwnYourStar, a social media campaign to counter antisemitism by promoting Jewish pride on campus and elsewhere. Berger will continue focusing on social media through FCAS' Command Center, which tracks the way antisemitism manifests online and develops tools to fight it. The center hasn't made much of that information public, something Berger calls one of his "top priorities."
"There's a lot of information that we can be gleaning and sharing about the trends in antisemitism so that we're fighting the problem in the moment," he said, adding that the group will monitor antisemitism outside social media as well.
FCAS is one of a range of groups that fight antisemitism, and one of a few that were founded in recent years. Berger hopes to make FCAS' work distinct by positioning it as a convener of the other groups, as well as a funder of their efforts. While the group did not share its annual budget, it has $50 million in funding — including $20 million from Kraft. Berger also plans to continue the group's work educating non-Jews about antisemitism.
One facet of Berger's identity, however, may not be welcome at the Patriots' Gillette Stadium in Foxboro, Mass., where his office will be located. "I have made clear that I am a [New York] Giants fan," he said. "And Robert has asked me to consider the Patriots as my AFC team."
CONFERENCE CIRCUIT
Jewish lay leaders convene in D.C. for return of JFNA's Washington Conference
The first Jewish Federations of North America (JFNA) Washington Conference in nearly a decade and a half kicked off yesterday morning in Washington, D.C., bringing back that familiar conference buzz to many who hadn't attended large in-person gatherings in more than two years, report Jewish Insider's Marc Rod and Melissa Weiss.
Big names: Three hundred people packed a D.C. hotel ballroom to hear from Ukrainian Ambassador to the U.S. Oksana Markarova at the conference's opening plenary. The breakout sessions that followed covered JFNA's key priorities: boosting funding for the Nonprofit Security Grant Program (NSGP), which funds security measures for houses of worship; bolstering support for legislation to improve hate crime reporting; fighting antisemitism and getting funding to support humanitarian assistance to Ukraine. Senate Majority Leader Chuck Schumer (D-NY) was scheduled to speak during the plenary, but stayed on Capitol Hill ahead of an afternoon vote on abortion legislation. In a prerecorded video address, Schumer doubled down on his call for the NSGP to be funded at $360 million. Attendees later heard from former Pittsburgh Steelers offensive tackle Zach Banner, who has spoken out repeatedly against antisemitism, and Israeli Ambassador to the U.S. Michael Herzog.
Lufthansa lines: Rep. Ted Deutch (D-FL), who co-chairs the Congressional Study Group on Germany, was asked by an attendee about his feelings on the actions of Lufthansa crew members who stopped a group of Orthodox Jewish travelers from continuing onto their destination during a layover in Frankfurt, citing some in the group who had not worn masks. "I reached out and will engage more directly with them to understand," said Deutch, who will become CEO of the American Jewish Committee later this year. "I don't want to rely just on what I've read. But what I read is terrible… the singling out of people because they appear to be Jews. And I think we need to get to the bottom of it."
Tracking hate: Rep. Don Beyer (D-VA), a lead sponsor of last year's Jabara-Heyer NO HATE Act, which improves hate crime reporting, spoke about ongoing efforts to appropriate $15 million for the legislation's implementation in 2023. "I read a ProPublica article a couple of years ago that pointed out that an extraordinary number of the hate crimes in America were never reported — something like a third of the police departments didn't keep track of it at all," Beyer said.
HOLY WORK
An investment in Jewish talent is an investment in our collective future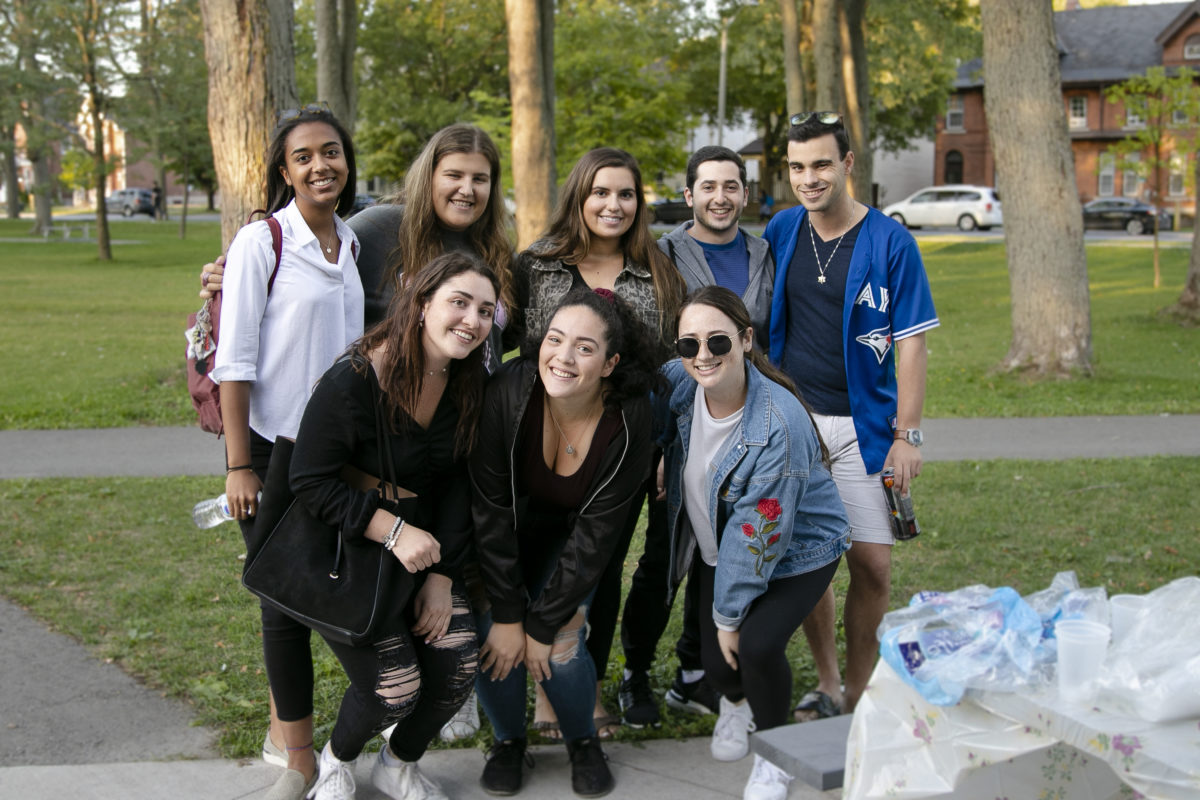 "Working for the Jewish people is avodat kodesh, holy work. It is meaningful, rewarding, albeit challenging. The past two years have been especially turbulent and difficult, though simultaneously deeply impactful for both our students and our Hillel professionals," write Beverley Shimansky and Jay Solomon, respectively chief campus & engagement officer and chief communications & public affairs officer for Hillel Ontario, in an opinion piece for eJewishPhilanthropy.
More than a paycheck: "In the best of times, and through deeply challenging ones, we have stood shoulder-to-shoulder with and empowered the next generation of proud, strong, resilient Jewish leaders. Their successes and their struggles (and there have been many of each) have been ours as well. The work of a Jewish community professional is far more than a paycheck — it is a part of our neshamah (soul), an intrinsic piece of who we are as people."
Physical and mental health are central: "Today, more than ever, prioritizing our team's physical and mental health requires more than just platitudes. It requires action… And, so, we have been taking meaningful steps to ensure our team has the support and tools they need to be at their best — not just because it's the menschlich thing to do, but because it allows them to more successfully accomplish their work in support of the very constituents that rely on them."
Changing work schedule: "[T]his summer, we are leaning in, and providing space for our team to recharge, recalibrate and re-envision… From May through July, we will be piloting a summertime four-day workweek and encouraging our staff to use each Friday to breathe — to take a yoga class, get out into nature or enjoy time with friends and family they have not been able to see in far too long. We are also carrying over up to one unused week of vacation time from the past year through the summer, and vigorously encouraging our team to use them."
Worthy Reads
The Fire Next Time: Many organizations may find their constituents respond with donations when disaster strikes; but those funds could be put to better use as preventative measures, writes Eden Stiffman in The Chronicle of Philanthropy, especially in the case of California wildfires: "Nonprofits and governments spend a lot more on disaster relief and recovery than they do on steps to reduce fire risks. In the last five years, foundations, charities, and corporate donors gave $117.3 million to address wildfire in the United States, according to data from Candid and the Center for Disaster Philanthropy. Just $16.6 million of that went toward wildfire resilience, risk reduction, mitigation, or preparedness. But that old and dominant disaster mind-set may be starting to shift. A growing group of donors [are]… supporting strategies to adapt landscapes, change policies, and help people prepare for and reduce the threat of catastrophic wildfire." [ChronicleofPhilanthropy]

Multicultural Marketing: Marketing that includes diverse perspectives and concerns can increase brand awareness and help your nonprofit better fulfill its mission, writes Kristy Fontelera in NonProfitPRO. "Multicultural marketing isn't about adding diverse images to your marketing. It would be best if you made a strong and concerted effort to understand the experiences and histories of the communities you will include. That takes time, effort, and commitment to continuous learning and inclusion of different voices in addition to yours…As it relates to your nonprofit, multicultural marketing eventually increases brand awareness — if done right and with respect and sensitivity." [NonProfitPRO]

Money for Nothing?: People who receive cash payments with no strings attached may use those funds to improve their health, Sze Yan Liu writes in The Chronicle of Philanthropy. A study is underway that examines the efficacy of free payments vs. payments that require the recipient to complete an action: "One advantage of the no-strings-attached approach, argue the GiveDirectly nonprofit and other supporters, is that it eliminates the need to monitor compliance and slashes administrative costs. Unconditional cash payments may empower recipients more since they can decide how to use the money to meet some of their immediate needs." [ChronicleofPhilanthropy]
Community Comms
Yes. You can move forward in your career serving the community you love. Learn about the MA program for Jewish nonprofit professionals.
Be featured: Email us to inform the eJP readership of your upcoming event, job opening, or other communication.
Word on the Street
A nearly $1 billion settlement has been tentatively reached in a class-action lawsuit brought by families of victims and survivors of last June's condominium collapse in Surfside, Fla…
The Solomon R. Guggenheim Museum in New York City and the Mortimer D. Sackler family agreed to rename the museum's arts education center. This week, the National Gallery in London also ended its relationship with a foundation representing part of the family…
The 2022 Pulitzer Prize in fiction was awarded to The Netanyahus: An Account of a Minor and Ultimately Even Negligible Episode in the History of a Very Famous Family, by author Joshua Cohen. The novel, which blends history, fiction and humor, is an account of acclaimed literary critic Harold Bloom's encounter with Benzion Netanyahu and his family, including his son, Benjamin, at an upstate New York college in the late 1950s…
The Israel Internet Association announced that it is launching a new domain, .Israel, which will allow users to enter internet addresses in Hebrew…
Michael Sonnenfeldt and his wife, Katja Goldman, donated $20 million to Ben-Gurion University of the Negev. The gift will establish the new Goldman Sonnenfeldt School of Sustainability and Climate Change, the first of its kind in Israel…
New York-Presbyterian received a $50 million gift from the Jane and Daniel Och Family Foundation to expand Och Spine, a spinal care program, across the New York metropolitan area…
Stony Brook University announced a $56.6 million gift from the Simons Foundation and its partner foundation, Simons Foundation International, to launch an initiative focused on improving the pathway to STEM careers for underrepresented students…
Pic of the Day
In a ceremony held on Wednesday, Tel Aviv University renamed the university's sports center after Canadian-Israeli philanthropist Sylvan Adams (second from left). The complex will include both the renamed and expanded sports center and the Sylvan Adams Sports Institute. The institute was launched several years ago and includes a research laboratory for exploration in the fields of public health, physiology, nutrition and training sciences.
Birthdays
Philanthropist, co-founder and the first CEO of Home Depot, Bernie Marcus…
One of the earliest women in the comic-book industry, she escaped Nazi-occupied Austria on the Kindertransport, Lily Renée Willheim Phillips… Composer, singer-songwriter and producer, Burt Bacharach… Israeli agribusiness entrepreneur and real estate investor, he was chairman and owner of Carmel Agrexco, Gideon Bickel… World renowned architect and master planner for the World Trade Center site in Lower Manhattan, Daniel Libeskind… Former member of the California State Senate and California State Assembly, Lois Wolk… Chief investigative correspondent for Yahoo News, Michael Isikoff.. Former Washington correspondent for the Miami Herald covering the Pentagon, James Martin Rosen… Professor at Emory University School of Law, Michael Jay Broyde… Actress known for her role as Lexi Sterling on "Melrose Place," Jamie Michelle Luner… Founder of strategic communications and consulting firm Hiltzik Strategies, Matthew Hiltzik… Communications officer in the D.C. office of George Soros' Open Society Foundations, Jonathan E. Kaplan… First-ever Jewish governor of Colorado, previously a member of Congress, Jared Polis… Principal at New Heights Communications, Joshua Cohen… Senior writer covering the intersection of technology and society at Forbes,Alexandra S. Levine… Senior director of member relations at the National Association of Manufacturers, Amanda Schechter… Civics outreach manager at Google, Erica Arbetter... Haifa-born actress known for her lead roles in "The Giver" (2014), "Goosebumps" (2015) and "Dumplin'" (2018), Odeya Rush…
Email Editor@eJewishPhilanthropy.com to have your birthday included.