Your Daily Phil: Honey Foundation funds 'Israeli Judaism' + White House antisemitism strategy
Good Tuesday morning!
In today's edition of Your Daily Phil, we report on the White House's recently released national strategy to combat antisemitism. Also in this newsletter: Dame Vivien Duffield, Rabbi Gershon Edelstein and Elaine Goldstine. We'll start with a profile of the Honey Foundation for Israel.
It's hard to put your finger on what connects the nearly 300 participants at this month's Honey Foundation conference at the Israel Museum. They run the full spiritual-religious gamut, from secular Talmud scholars and nondenominational spiritual leaders to the heads of Reform, Conservative and Orthodox communities, including the leader of a Hasidic dynasty. Many are rabbis – or rabbas, rebbetzins and maharats – but others have no formal rabbinic training, eJewishPhilanthropy's Judah Ari Gross reports from the event.
Despite their ideological and theological differences, they are all outsiders in some way, part of communities that are not supported by the Israeli government's formal religious services or are themselves not recognized as rabbis by the Israeli government. It is this group, the outsiders, that the Honey Foundation looks to support, through direct paid fellowships for nearly 50 community leaders and through mentoring, information-sharing and other forms of assistance for hundreds more.
"What we want to do is create a free market of competition," the foundation's president, David Hoffman, told eJP, stressing: "The Honey Foundation does not support any version of Judaism, any particular expression. We are invested in the entire organic expression of Israeli Judaism."
The organization was launched roughly a decade ago by the investor Bill Lipsey and his family but its activities have picked up steam in the past four years. To Lipsey and the Honey Foundation, community leaders are the key to creating grassroots movements, and they are also exceedingly rare in Israel. The foundation looked to change that three years ago, setting up its Honey Fellowship, which pays a significant portion of community leaders' salaries so that they can primarily focus on being community leaders. Its first and current cohort has 46 members from across the country.
The Honey Foundation, which was initially funded exclusively by the Lipsey family, became a 501(c)(3) last year and is focused now on fundraising, Hoffman said. "The Lipseys are the visionaries. They gave the seed capital for this, but they also understand that this project is larger than any single family," he said. "I don't want to give out any numbers there. We are only at the beginning of raising money, but we have every indication that this is something that American Jews understand [the need for]."
Strategy Session
In sweeping antisemitism strategy, White House calls IHRA definition 'most prominent' but 'welcomes' progressive alternative
The White House on Thursday released the first-ever U.S. national strategy to counter antisemitism, presenting a whole-of-society approach that includes more than 100 policy commitments across the executive branch and a call to action for ordinary Americans to stand together with the Jewish community in fighting antisemitism. But the White House sidestepped an increasingly heated debate over how precisely to define antisemitism — avoiding a unilateral endorsement of the mainstream International Holocaust Remembrance Alliance's working definition while also welcoming an alternative preferred by progressives who argue that the IHRA definition does not allow sufficient space for critiques of Israel, report Gabby Deutch and Marc Rod for eJewishPhilanthropy's sister publication Jewish Insider.
Four pillars: The 60-page document rests on four pillars: increasing awareness and understanding of antisemitism, and broadening appreciation of Jewish American heritage; improving safety and security for Jewish communities; reversing the normalization of antisemitism and countering antisemitic discrimination; and building cross-community solidarity to counter hate.
(Not) defining antisemitism: It refers to several competing definitions of antisemitism as educational tools for elected officials and members of the public who wish to learn more about antisemitism. "There are several definitions of antisemitism, which serve as valuable tools to raise awareness and increase understanding of antisemitism," the strategy reads. "The most prominent is the non-legally binding 'working definition' of antisemitism adopted in 2016 by the 31-member states of the International Holocaust Remembrance Alliance (IHRA), which the United States has embraced. In addition, the Administration welcomes and appreciates the Nexus Document and notes other such efforts."
The anti-Zionism question: The White House's definition of antisemitism does not refer to Israel, but the document later delves into the ways anti-Zionism may cross the line into antisemitism. "Jewish students and educators are targeted for derision and exclusion on college campuses, often because of their real or perceived views about the State of Israel," the strategy says. "When Jews are targeted because of their beliefs or their identity, when Israel is singled out because of anti-Jewish hatred, that is antisemitism. And that is unacceptable." The strategy pledged to "combat antisemitism abroad and in international fora — including efforts to delegitimize the State of Israel."
Worthy Reads
Where Everybody Knows Your Hebrew Name: In eJewishPhilanthropy's sister publication Jewish Insider, Gabby Deutch profiles the newly opened Lehrhaus, a combination pub and Jewish house of study in Somerville, Mass. "Since announcing their plans last summer, Lehrhaus founders Rabbi Charlie Schwartz and Josh Foer had sparked a wave of interest across Boston and throughout the Jewish world among people excited by the prospect of a kosher restaurant that takes an inventive approach to craft cocktails, food and Jewish learning… 'Most kosher restaurants don't appeal to people outside of kosher dining. This place does. Most restaurants don't have a distinctive Jewish identity outside of kashrut,' [founder Rabbi Charlie] Schwartz told Jewish Insider in a recent interview at Lehrhaus. 'What we're actually doing here is defining Jewish food'… Lining the walls are more than 3,000 books, ranging from volumes of Talmud to Judy Blume novels to treatises on Zionism. In a beit midrash, or Jewish library and study room, Lehrhaus offers classes on topics ranging from Judeo-Arabic literature to Jewish history in the Roman era, and discussions of Jewish text…" [JewishInsider]
The Frontline in the Fight Against Antisemitism: In The New York Times, Campbell Robertson visits the Secure Community Network's command center and explores its efforts to protect Jewish synagogues and other institutions from antisemitic attacks. "In a dimly lit conference room on an upper floor of a Chicago mid-rise, an intricately detailed snapshot of American peril is being taken, minute by unsettling minute. Reports from around the country — of gunshots, bomb threats, menacing antisemitic posts — flash across more than a dozen screens. A half-dozen analysts with backgrounds in the military or private intelligence are watching them, ready to alert any one of thousands of synagogues, community centers or day schools that appear to be at risk. Often, the analysts are the first to call. This is the headquarters of the Secure Community Network, the closest thing to an official security agency for American Jewish institutions. There are other organizations that specialize in security for Jewish facilities, but none as broad as this group, which was created by the Jewish Federations of North America after 9/11. It has grown exponentially over the past five years, from a small office with a staff of five to a national organization with 75 employees stationed around the country." [NYTimes]
A Blue Ridge Welcome for Jewish GIs: In Asheville, N.C.'s Mountain Xpress, Jerry Sternberg recalls the creation of the city's Jewish Community Center, which was built just at the start of World War II and was used extensively by Jewish servicemen passing through the nearby military bases. "The community bought a very large, spooky-looking, two-story house overlooking Charlotte Street… The members pitched in to do some remodeling, but it was an old house, and the furnishings were used and somewhat shabby. For us kids, however, it was a magical place where the members of both the liberal and conservative local synagogues could come together in a secular Jewish environment. Here we could overcome the loneliness of being a very small minority in Asheville and come together for great activities such as singing Jewish songs, dancing to Jewish music, putting on plays, participating in sports and Jewish holiday activities, and just hanging with other Jewish kids. In December 1941, the U.S. entered World War II, and our new JCC became a host for the local Jewish Welfare Board, a sort of USO for Jewish servicemen stationed at installations such as Camp Croft in the Greenville-Spartanburg, S.C., area, as well as for patients in our local military hospitals." [MountainXpress]
On Eagles Wings: New York Times columnist Bret Stephens travels from Addis Ababa to Israel with a group of Ethiopian immigrants, highlighting the history of the community's immigration to Israel and the challenges it now faces. "With us on the plane were 111 Ethiopian immigrants to Israel, who are among the very last of the 5,000 Ethiopians that the Jewish state has agreed to welcome since 2020 in the name of family reunification, with the requirement that they have at least one first-degree relative (parent, sibling or child) already in Israel. By June, this chapter of aliyah, Jewish immigration to Israel, will end, and this door to Ethiopians will be closed, at least for now. The problem is, there are still anywhere from 9,000 to 12,000 people in Ethiopia who practice Judaism and believe themselves to be Jews — even if the state of Israel believes their familial ties to Judaism are too weak…  Even after 32 years, it's hard to be unmoved by old footage of [Operation Solomon] — the best possible reminder that Israel, whatever else is said about or against it, has been a refuge for the vulnerable and a beacon for the oppressed. It was hard to be unmoved again as our flight touched the ground and the passengers spontaneously broke into singing 'Am Yisrael Chai' ('The Nation of Israel Lives')." [NYTimes]
Around the Web
Dorothy Kauffman was appointed chief advancement officer of the Center for Jewish History…
Israel's Likud party shelved a bill that would have heavily taxed nongovernmental organizations that receive funding from foreign countries, following blowback from the U.S. and European allies…
Elaine Goldstine is stepping down as CEO of the Jewish Federation of Winnipeg later this summer, after eight years in the role…
Progressive American Jewish groups and Israeli expats announced their intentions to protest the Israeli government's proposed judicial overhaul at this weekend's Israel Day Parade in New York…
Kari Alterman, Michael Hoffman, Brian Jaffee and Rabbi Deborah Waxman were added to the board of directors of JPro…
The Tower of David Museum will reopen later this week, following a $50 million renovation, which was led by Dame Vivien Duffield through the Clore Israel Foundation, with assistance from the Israeli government and other nonprofit organizations…
Rabbi Gershon Edelstein, the head of the vaunted Ponevezh Yeshiva in Bnei Brak, Israel, the spiritual leader of the Degel HaTorah political faction and the de facto leader of Lithuanian Haredi Jewry, died on Tuesday morning at the age of 100…
Pic of the Day
KKL-JNF chair Ifat Ovadia-Luski, JNF-UK chair Samuel Hayek, Akko Mayor Shimon Lankri and acting chair of KKL-JNF's Heimanuta and Akko Deputy Mayor Ze'ev Neuman lay the cornerstone of a new "House of Excellence," co-funded by the two organizations. This is the second "House of Excellence," which provides after-school academic support to teenagers, that JNF-UK and KKL-JNF have established in Israel's geographic periphery. "Our commitment to strengthening the weaker peripheries is a crucial mission towards fulfilling our vision for the future of Israel. We are dedicated to empowering the youth and helping them realize their full potential," Hayek said at the event.
Birthdays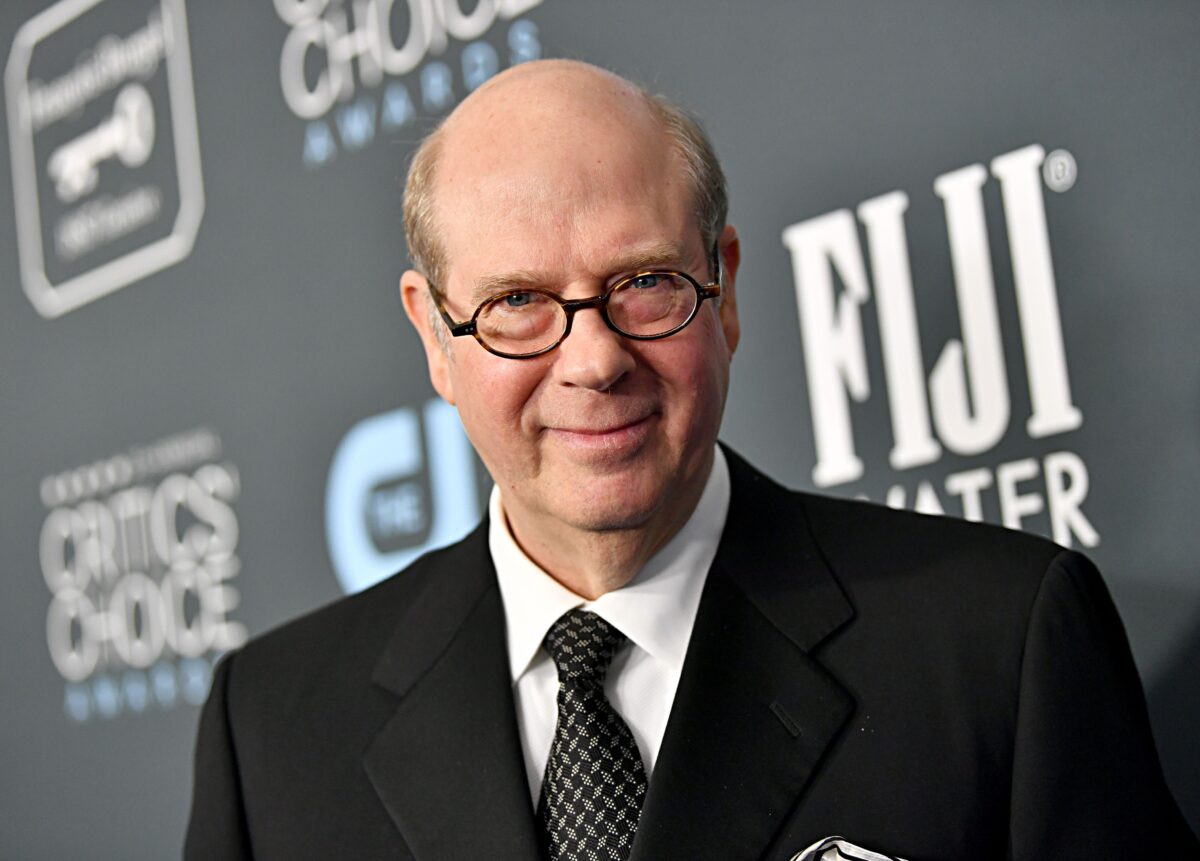 Actor and writer, Stephen Tobolowsky…
Santa Monica-based historian of Sephardic and Crypto-Jewish studies, Dolores Sloan… Real estate developer and former chair of UJA-NY, Larry A. Silverstein… Partner in the NYC law firm of Mintz & Gold, Ira Lee "Ike" Sorkin… Board member of the Collier County chapter of the Florida ACLU and the Naples Florida Council on World Affairs, Maureen McCully "Mo" Winograd… Owner and chef at LA-based Catering by Brenda, Brenda Walt… Former chief rabbi of France, Gilles Uriel Bernheim… Encino, Calif.-based business attorney, Andrew W. Hyman… Literary critic, essayist and novelist, Daphne Miriam Merkin… Israeli physicist and philosopher, Avshalom Cyrus Elitzur… Author and former member of Congress, Steve Israel… Former science editor for BBC News and author of six books, David Shukman… Editorial writer at The New York Times, Michelle Cottle… Actress, singer and songwriter, she sang the national anthem at Super Bowl XLIX in 2015, Idina Menzel… Member of Knesset who previously served as Israel's minister of agriculture, Oded Forer… Director of engagement and program at NYC's Congregation Rodeph Sholom, Scott Hertz… Deputy director of the White House Office of Legislative Affairs, Reema Dodin… Alina T. Katz… Israeli author, her debut novel has been published in many languages around the world, Shani Boianjiu… Rapper, singer, songwriter and record producer, known professionally as Hebro, Raphael Ohr Chaim Fulcher… Counsel at Gilead Sciences, Ashley Bender Spirn… Deputy chief of staff for U.S. Senator Jon Ossoff (D-GA), Miryam Esther Lipper… Senior writer for CNN, Eric Levenson… TLV challah baker and manager at Howard Properties, Jason Friend…