Your Daily Phil: Campus antisemitism regulations delayed + Jewish federations talk crypto
Good Wednesday morning!
Approximately 70 people tuned in on Tuesday to a webinar from The Jewish Federations of North America (JFNA) about the potential risks and rewards of accepting donations in cryptocurrency.
The webinar follows a year in which the total cryptocurrency market quadrupled in value, exceeding $3 trillion in November, according to Bloomberg. A study commissioned last year by Fidelity, surveying some 1,200 investors with at least $25,000 in investable assets, found that those who owned cryptocurrency were more likely to give more than $1,000 in charity in 2020 than investors overall.
But panelists on the webinar cautioned that it still may be difficult to accept donations in Bitcoin or other cryptocurrencies, because they're treated, for tax purposes, like stocks — including the involved tax credits. The currencies are also historically volatile.
"It is inefficient to transact in cryptocurrency," Texas Hemmaplardh, the managing director of Pavilion Advisory Group, said during the webinar, regarding making purchases with cryptocurrency. "It's not really a practical replacement for payments."
A JFNA spokesperson said a handful of federations accept cryptocurrency donations, and "many more" are looking into the possibility, though the group did not give exact numbers. One that has begun to accept crypto is the Jewish Federation of Northern New Jersey, which began accepting such donations in November, and ended up connecting with a 32-year-old donor who dedicated more than $1 million to charity via the federation. He donated $450,000 to local Jewish schools through the federation, and put some $700,000 more in the federation's affiliated donor-advised fund.
"This giant example, this 32-year-old, I don't think we would have received a donation from at all" had giving in cryptocurrency not been an option, Andrew Epstein, the federation's managing director of finance and administration, told eJewishPhilanthropy. The federation has received just two other crypto donations since November.
"It's new. I don't know how many people really have extra money in this form to donate," Epstein said. "It's worth it to test it, because we do want to reach a broader audience."
CAMPUS ANTISEMITISM
Education Dept. regulations addressing campus antisemitism have been delayed more than two years
The U.S. Department of Education has repeatedly delayed a process that aims to codify civil rights protections for Jewish college students, eJewishPhilanthropy's Ben Sales reports.
Across administrations: The delays have taken place under the presidential administrations of both Donald Trump and Joe Biden, and relate to Trump's 2019 Executive Order on Combating Anti-Semitism, which Biden has kept on the books. The order mandates that the Education Department's Office of Civil Rights (OCR) include Jews in Title VI of the Civil Rights Act, which prohibits federally funded programs, including public universities, from discriminating on the basis of race, color or national origin. The order also requires government officials to consider the International Holocaust Remembrance Alliance (IHRA) working definition of antisemitism when adjudicating Title VI antisemitism allegations.
A series of postponements: In spring 2020, about five months after Trump signed the executive order, his administration's Education Department said it would issue proposed regulations to enforce the order. The regulations were initially set to be issued in September 2020, but the administration delayed them to January 2021. The Biden administration has stretched out the delays nearly two years beyond that date, to December 2022.
Uncertainty and debate: The uncertainty brought on by the delays comes as Jewish students across the country face what they and Jewish communal officials say is a hostile campus atmosphere. At the same time, the executive order sparked debate over the limits of political speech on campus, including when and whether criticism of Israel should be treated as antisemitism.
OUTSIDE THE TENT
How inclusive are we willing to be?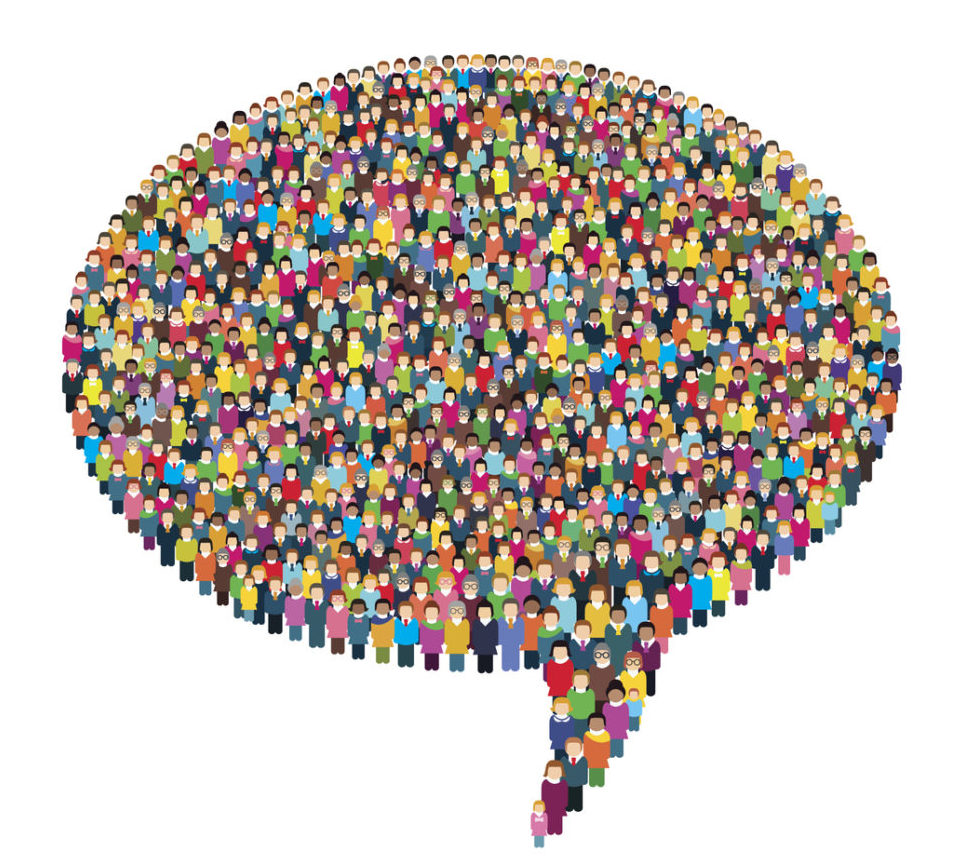 "Last week, a 26-year-old Jewish educator filed a lawsuit against her former employer, a flagship Reform synagogue, claiming she was fired because of her anti-Zionist beliefs, in violation of New York State law," writes Amy Bardack, a rabbi in Pittsburgh, in an opinion piece for eJewishPhilanthropy.
Inclusivity as a value: "While I cannot speak to the legal claim, I have been thinking about the value of inclusivity which many Jewish organizations espouse. Lately, one would be hard pressed to find a synagogue, JCC or federation whose mission statement does not include words like 'welcoming, inclusive, everyone'… I believe our institutions are sincere in wanting to create a community where diverse kinds of people feel included. Many of our communal organizations welcome with open arms a full spectrum of people with various racial or gender identities, sexual orientations, religious practices or beliefs. Many of these organizations purport but one acceptable form of ostracism, and that is toward those who express anti-Zionist viewpoints."
Inside, or outside, the tent: "To be sure, opposition to Israel can sometimes overlap with antisemitism. But the profile of anti-Zionist Jews is not uniform, and some participate actively in Jewish life. They can be found devoting significant hours to Talmud study (at yeshivot like SVARA), to social justice learning (at organizations like Repair the World), and to training for the rabbinate (at several seminaries). They can also be found in some Haredi communities."
GRATITUDE
Retrospective of a retired Pardes board chair
"I recently stepped down from serving five years as board chair of the Pardes Institute of Jewish Studies. It was an honor to serve, and I can truthfully say that while I have been chair of some community organization for each of the last 50 years or so, this was the best volunteer job I ever had. The combination of dedicated volunteers and highly motivated professionals throughout the organization, both here in Israel and abroad, simply made the work quite enjoyable, the day-to-day challenges notwithstanding," writes Sherwin Pomerantz in an opinion piece for eJewishPhilanthropy.
Impact: "What has impressed me about Pardes and, seemingly, the motivating factor for everyone involved, is the incredible impact our graduates have had and continue to have, particularly on the American Jewish community."
Worthy Reads
Aligning Mission: The pandemic has forced nonprofits to confront issues of democracy and justice, and also catalyzed a reckoning across the sector regarding power, writes Anika Rahman in Philanthropy News Digest. "Given that the current global pandemic has heralded change on many fronts, including the future of work, it is ever more important that nonprofits live up to their promise of doing good and addressing the multiple crises we face. Aligning an organization's mission and priorities to its internal values and operating systems is a challenging and iterative process that depends on a group's capacity and desire for change, particularly at the leadership level. It requires reflecting on difficult issues. The reality is that institutions today are increasingly composed of people and donors who are scrutinizing existing policies and advocating for change. Aspiring diverse leaders are organizing with allies, speaking up, and seeking reform." [PhilanthropyNewsDigest]
Upgrades Needed: Nonprofits need funding to update their technology and security systems, and grant-makers are failing them, Chantal Forster writes in The Chronicle of Philanthropy. "As philanthropy considers its responsibility to rebuild society after the pandemic, foundation leaders are making the case for greater infrastructure investment in American cities and to facilitate civic engagement. In that spirit, philanthropy needs to step up investments in nonprofit technology infrastructure as well. Although perhaps less visible than public transit, water systems, or community centers, cloud-based technology, cybersecurity systems, and digital skills are foundational elements upon which the modern nonprofit relies to deliver services and programs. It's time for grant makers to listen deeply to what their nonprofit partners say they need — even when the answers aren't what they want to hear." [ChronicleofPhilanthropy]
Underfunded Press: Democracy funders have done incredibly important work fighting voter suppression, opposing gerrymandering and advancing other political reforms, Steven Waldman and Lauren McKown write in Inside Philanthropy, but are neglecting "the centrality of journalism in preserving the Republic." According to the Foundation Center's database, not a single one of the top 20 recipients of democracy grantmaking from 2019–2021 was a news or journalism organization. "Perhaps the most glaring disconnect between the strategy of many democracy funders and the reality on the ground revolves around two topics that are, appropriately, viewed as especially urgent: misinformation and polarization. The shortage in local news exacerbates polarization. One piece of evidence: Communities that have less local news have more party-line voting than those that have more (after correcting for other factors). The vacuums created by the local news collapse are filled by national cable TV, talk radio, and social media groups, all of which are more partisan. And that greater reliance on national news sources makes people more likely to spread disinformation. Further, polarization also fuels the spread of misinformation because people who demonize those with different political views or cultural backgrounds are more likely to spread falsehoods. And as polarization grows, people trust professional news sources less and conspiracy theories more." [InsidePhilanthropy]
Community Comms
Lead. Apply for the 2022 cohort of the Certificate in Jewish Leadership, presented by Spertus Institute in partnership with Northwestern University.
Be featured: Email us to inform the eJP readership of your upcoming event, job opening, or other communication.
Word on the Street
The Gandel Foundation, led by John and Pauline Gandel of Melbourne, Australia, provided a signature naming gift to the Gandel Rehabilitation Center at Hadassah Hospital Mount Scopus in Jerusalem. The Gandels' gift, the amount of which is not being made public, represents the largest single donation in Hadassah International's worldwide fundraising history, according to Hadassah.…
Israel's coronavirus cabinet voted to extend Israel's travel restrictions through March 7, including only allowing fully vaccinated visitors into the country and requiring a COVID test before takeoff and upon landing…
The Jewish Federation of Greater Dallas appointed Igor Alterman its new president & CEO. Alterman is currently CEO of University of Miami Hillel…
A Holocaust survivor and other plaintiffs from an Ann Arbor, Mich., synagogue were ordered by a judge to pay $159,000 to compensate protestors who had harassed them weekly for 18 years…
National Jewish Health has developed a new tool that will help people self-identify symptoms that could be related to cystic fibrosis…
The National Council on Aging received $8 million from philanthropist MacKenzie Scott to advance its mission to ensure equitable aging for all…
Facebook co-founder Dustin Moscovitz and his wife, Cari Tuna, launched a $150 million Regranting Challenge, offering challenge grants to up to five grantmakers working on climate change and economic development…
Chicago Public Media announced the acquisition of the Chicago Sun-Times, making CPM one of the largest nonprofit news organizations in the country…
Birthright CEO Gidi Mark remembers Cheryl Aronson's passion for helping younger generations experience Israel…
Pic of the Day
Israel national day was celebrated at Expo 2020 Dubai on Monday with the blowing of the shofar.
Birthdays
Actress and musician, with roles in "Mad Men," "United States of Tara" and as Shoshanna Shapiro on the HBO original series "Girls," Zosia Mamet…
Chairman of IAC/InterActiveCorp and Expedia, Barry Diller… Former mayor and current city councilman of Irvine, Calif., Larry Agran… Host of the Food Network program "Barefoot Contessa," and former OMB staffer for Presidents Ford and Carter, Ina Rosenberg Garten… Actor, comedian and singer, he is best known for his portrayal of the android, lieutenant commander data, in "Star Trek," Brent Spiner… Journalist, novelist and author, Michael Zelig Castleman… U.S. Sen. John Cornyn (R-Texas)… "Washington Secrets" columnist at the Washington Examiner, Paul Bedard… Science fiction publisher and author, Selina A. Rosen… Rabbi at the Pacific Jewish Center Shul On The Beach in Venice, Calif., he is also a practicing attorney, Shalom Rubanowitz… Sportscaster who currently does play-by-play for all four major professional sports leagues, Kenny Albert… Actress and screenwriter, Jennifer Westfeldt… Tony Award-winning actress and a semifinalist on "Dancing With the Stars," Marissa Jaret Winokur… Jerusalem-born head coach for the New Zealand Breakers of the Australian National Basketball League, Dan Shamir… Singer-songwriter and multi-instrumentalist whose stage name is Mayer Hawthorne, Andrew Mayer Cohen… Assistant professor at Clemson University, Rebecca Shimoni Stoil… Engagement editor for Government Executive Media Group, Ross Gianfortune… Political commentator, David Pakman… State Dept's deputy special envoy to monitor and combat antisemitism, Aaron Keyak… Former Team Israel baseball catcher, he is now a minor league coach in the Milwaukee Brewers organization, Nicholas Jay "Nick" Rickles… Avi Katz…
Email Editor@eJewishPhilanthropy.com to have your birthday included.