Your Daily Phil: Birthright is back + How Jewish groups are responding to rise in antisemitic attacks
Good Tuesday morning!
The first Birthright Israel trip since the outbreak of COVID-19 — a group of 14 participants plus two staff — arrived in Israel yesterday. Pre-pandemic, an average-sized trip was about 40 people. Birthright trip participants must be either fully vaccinated or both recovered from the virus and the recipient of at least one vaccine dose. They must take an antibody test upon arrival.
Aaron Dorfman announced he will be transitioning out of his role as president of Lippman Kanfer Foundation for Living Torah this summer in order to take a consulting role that will focus on the intersection of Judaism and American democracy.
The Jewish Book Council's conference, held annually to facilitate book events in local venues like synagogues and JCCs, starts today online and features double the number of authors based outside the United States — 15% of about 300 total — than in a typical year, Naomi Firestone-Teeter, the group's executive director, told eJewishPhilanthropy.
"No one has to fly someone in from New Zealand or Israel for their event," she said. "The virtual space has really changed the game." This year, 300 people who create cultural programming will attend the conference, compared with about 200 who attended the in-person, pre-pandemic event.
FACTS AND FEELINGS
Americans Jews seeking information, support after Israel-Gaza violence 
A cease-fire between Israel and Hamas was declared on May 20 and is holding, but even in the United States, almost 7,000 miles away from the conflict, the fallout from the rockets and bombs continues in schools, online, among colleagues and in the streets. Jewish organizations interviewed by eJewishPhilanthropy's Helen Chernikoff are offering a range of responses, from emotional support to education to content creation.
Inadequate representation: "What we've seen is student governments unilaterally issuing statements about supporting Palestine unequivocally," said Matt Berger, a Hillel International spokesman. The Anti-Defamation League's antisemitism tracker listsat least 29 such incidents explicitly linked to the 11-day conflict since the day the fighting started, including seven physical assaults. Other sources estimate even higher numbers.
Quality information: Students come to Hillel for information they can trust when they feel overloaded and confused by the deluge of emotion, images and propaganda they find on the internet. Hillel uses its social media channels to lend credibility to articles it has vetted, and also offered two programs, one for professionals and one for students, featuring political scientist and retired IDF colonel Miri Eisin, American diplomat Dennis Ross and Khaled Abu Toameh, an Arab-Israeli journalist.
MAKING GENDER VISIBLE
Pew 2020, through a gender lens
"Women and non-traditional spouses are not only running Jewish households, but they are also ensuring the future of the Jewish community," writes Jamie Allen Black in an opinion piece for eJewishPhilanthropy.
Through a gender lens: "Gender inequality is oftentimes aligned with other systems of inequality – those that marginalize others such as our LGBTQ+ brothers and sisters, those with disabilities (physical and developmental), and, of course, Jews of Color. A gender lens isn't just about looking for what is good for women – it is the act of overlaying systems of inequality with acts of social change that will eliminate inequality."
Beyond the shul: "When only men count toward a minyan, when synagogues are often gender-segregated in both prayer and general activities, and when women are not permitted to participate in some Jewish practices including an outright exclusion from the public religious sphere, it is no wonder that women have taken a leading role in creating expressions of Judaism that are more inclusive beyond the synagogue walls."
DATA UTILIZATION

A deluge of data, a dearth of application: Reflections on the new Pew's Portrait of Jewish Americans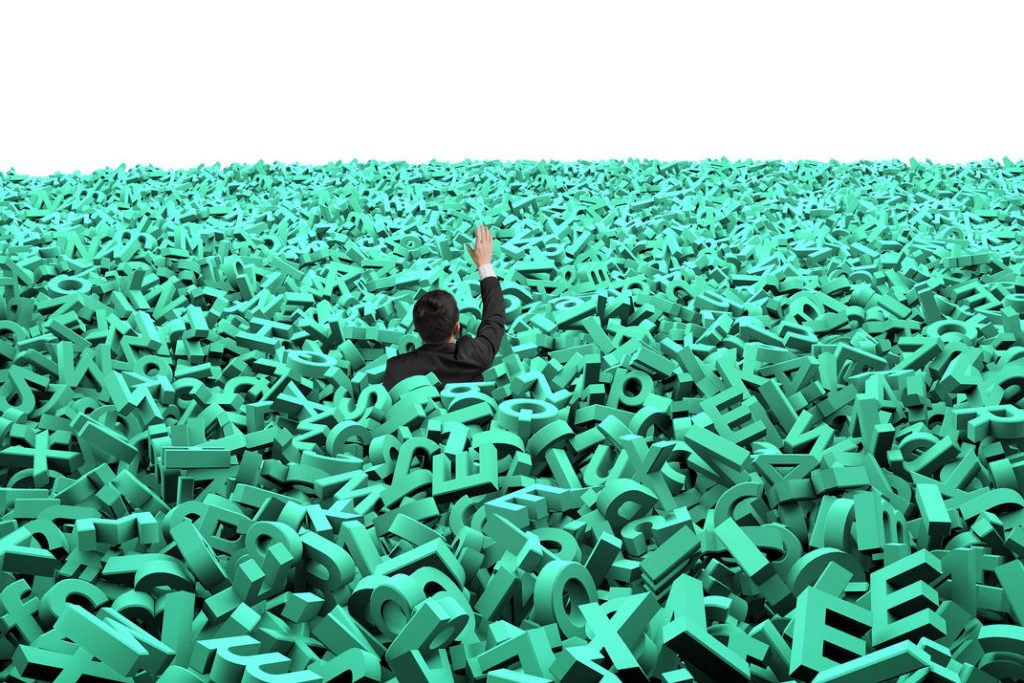 "We have the wisdom in our Jewish community to use data to help us make the best possible decisions," writes Rabbi Hayim Herring in an opinion piece for eJewishPhilanthropy.
Past studies: "I've been involved with local and national Jewish population studies since the early 1990s and conducted the only scientific study on the utilization of the 1990 National Jewish Population Study in the Federation system. The 1990 National Jewish Population Survey was an exception and had an identifiable impact on priorities, policy changes, and allocations. When it was released, those who were working in the Jewish community are likely to remember the statistic heard around the Jewish globe, namely, the 52% intermarriage rate. But that wasn't the only reason the 1990 NJPS was significant. Unlike its successor studies in 2001 and 2013, it helped mobilize the national Jewish community around a set of priorities known as the Jewish identity and continuity movement."
Enter Pew two: "About two weeks ago, the Pew Research Center released an updated study on the American Jewish community, 'Jewish Americans in 2020.' We have a deluge of data but a dearth of experience in applying them. Will the new Pew study make a positive difference in professionals' policies, programs, and priorities? Will its impact be more like the 1990 National Jewish Population Study or its underutilized successors in 2000-2001 and 2013?"
Worthy Reads
Think Local: In Inside Philanthropy, Mike Scutari reports that community foundations could become part of the answer to the crisis of local journalism, whose business model failed when the internet diverted its advertising-based revenue stream. Led by the Silicon Valley Community Foundation (SVCF), which launched a fund about a year ago devoted to supporting small publications in northern California, similar organizations increased their giving to local journalism to $26.3 million in 2018 from $2.6 million in 2009, Scutari writes. "We believe that accurate and inspiring community stories play an important role in informing, engaging and activating individuals and groups to participate in our democracy," said Mauricio Palma, SVCF's director of community building. [InsidePhilanthropy]
Think Different: Nonprofit professional Vu Le offers advice to progressive billionaires with philanthropic ambitions on his blog, Nonprofit AF, including the strong recommendation that they learn from conservative philanthropists, who tend to fund their grantees more quickly, more fully, more flexibly and for longer periods. Le also leans heavily on the idea of humility in his list of tips: Aspiring funders should recognize that despite their success in their chosen field, they will likely have a lot to learn, and that their pet issues and practices might even be counter-productive in the nonprofit sector. "Fund existing effective foundations and efforts," Le concludes. [NonprofitAF]
My Life: Brandolon Barnett writes in The Chronicle of Philanthropy about corporate social responsibility (CSR) and philanthropy as practiced by his employer, Salesforce, which both pursues such practices as fair pay policies and community investment, and encourages its client companies to do so as well. He shares his personal story as a person of color who wanted to work in CSR but had to take unpaid internships that he couldn't afford — and experienced homelessness as a result. CSR shouldn't remain the domain of the privileged, Barnett concludes: "I offer one simple way those working in CSR will know when it is more equitable. There won't be another story like mine." [ChroniclePhilanthropy]
No Thanks: Goodwill Stores want donors to be more discriminating about what they give, especially during a spring cleaning season when lots of people are feeling the need to offload what they accumulated during the pandemic, reports Halleluya Hadero in the Associated Press. The nonprofit's employees need to walk a fine line in crafting this message, because they need the donations even more these days due to the economic havoc wrought by the pandemic on low-income and vulnerable populations, but some trash is just that, and will never be anyone's treasure: "I'm careful not to shake my finger at donors because without them, we wouldn't have a business model," said Megan Fink, a marketing executive at Palmetto Goodwill, which operates 31 stores in South Carolina. "But we are trying to educate." [AP]
Community Comms
Apply! Want to join the team at Jewish Insider/eJewish Philanthropy? We're looking for a top-notch philanthropy editor. Learn more here.
Be featured: Email us to inform the eJP readership of your upcoming event, job opening, or other communication.
Word on the Street
Thirty years ago today, Operation Shlomo was underway – during which more than 14,300 Ethiopian Jews immigrated to Israel in less than two days on the biggest air train in history… After nine years in the role, Paul Charney, head of the British Zionist Federation, has resigned… The Jewish Teen Education and Engagement Funder Collaborative is launching the second annual Virtual College Road Trip next week… Nonprofits located anywhere in the U.S. that raise money in New York state likely have another six months to file required paperwork with the Department of State as they already do with the state Attorney General's Office… Israel's government said yesterday it had signed a deal with Amazon Web Services and Google for a more than $1 billion project to provide cloud services for the country's public sector and military…
Pic of the Day
Limmud FSU Moscow hosted over 1000 adults and kids at their fully outdoor Sunday event.
Birthdays
Olympic Gold medalist in gymnastics at the 2012 and 2016 Summer Olympics, Alexandra Rose "Aly" Raisman… 
 
South Florida resident Marjorie Moidel… Academy Award winning film producer and director, responsible for 50 major motion pictures, Irwin Winkler… Holocaust survivor as a young child, he is now a professor of physics and chemistry at both Brooklyn College and the City University of New York, Micha Tomkiewicz… Co-founder and CEO of Calvin Klein Inc., which he formed with his childhood friend Calvin Klein, he is also a former horse racing industry executive, Barry K. Schwartz… Judge on the U.S. Court of Appeals for the District of Columbia Circuit since 1986 (including 7 years as Chief Judge), he is now on senior status, Douglas H. Ginsburg… The City Editor of the Daily Mail (London) since 2000 and a past VP of the Board of Deputies of British Jews, Alex Brummer… Of counsel in the Chicago office of Saul Ewing Arnstein & Lehr, Joel M. Hurwitz… Screenwriter, producer and film director, Bob Gale… CEO of Velocity Healthcare Consultants and principal of the Leadership Advance, Kenneth Feiler… Actor and stand-up comedian sometimes referred to as "Yid Vicious," Bobby Slayton… U.S. Senator Amy Klobuchar (D-MN)… EVP at Campaign for Tobacco-Free Kids, she was previously chief of staff for Senator Richard Blumenthal (D-CT), Laurie Rubiner… Israel's ambassador to Lithuania, Yossi Avni-Levy… Actor, producer and writer, Joseph D. Reitman… Cape Town native, the original COO of PayPal and founder/CEO of Yammer, David Oliver Sacks... Member of the Australian Parliament, Julian Leeser… Israel's Minister of Diaspora Affairs, she is the first-ever Haredi woman cabinet minister, Omer Yankelevich… Political reporter for the Atlanta Journal-Constitution, Greg Bluestein… VP of sales at Maryland-based HealthSource Distributors, Marc D. Loeb… Communications manager at Kaplan, Inc. and director of communications and marketing for the Royal Star Theatre, Alison Kurtzman… Pitcher in the Tampa Bay Rays organization who had two effective appearances for Team Israel at the 2017 World Baseball Classic qualifiers, Ryan Sherriff… Director of Finance and Administration at HonestReporting, Jerry Glazer… 
 
Email Editor@eJewishPhilanthropy.com to have your birthday included.