Your Daily Phil: Angelique Power on trust-based philanthropy + Creating 'enclaves' in Jewish spaces
Good Friday morning!
Foreigners hoping to travel to Israel will have to wait until at least Dec. 22, after the government extended restrictions on entry into the country an additional 10 days due to the spread of the Omicron variant of the coronavirus.
Anti-Defamation League CEO Jonathan Greenblatt testified before the House Energy and Commerce Committee yesterday at a hearing on legislation to regulate social media companies. Expert witnesses called for increased transparency and reforms to Section 230 of the Communications Decency Act, among other measures.
"Today,there is no distinction between our online and offline lives," Greenblatt said. "We've seen over and over again the ways hateful content online leads to deadly violence in our communities. Poway. El Paso. Pittsburgh. These targeted mass shootings were motivated by extremist conspiracy theories online."
Sen. James Lankford (R-OK) told faith leaders — in response to a question from Hadassah's Director of Government Relations Karen Barall — that he and Sen. Jacky Rosen (D-NV), who co-chair the Senate's bipartisan task force for combating antisemitism, are supporting and working to advance Deborah Lipstadt's nomination to be antisemitism envoy. The exchange took place during a phone call hosted by the National Faith Advisory Board.
THE ASK
Angelique Power and the power of trust in philanthropy
MacKenzie Scott has garnered a name for herself as someone who has given away more than $8 billion in unrestricted gifts over the last two years, ascribing to the concept of trust-based philanthropy, which centers on multiyear, unrestricted funding. Scott's methods of giving have made waves in the philanthropic community. "Because of this act of trusting organizations to know what's right for themselves, she's become a trusted philanthropist," Angelique Power, the new president and CEO of the Detroit-based Skillman Foundation, told eJewishPhilanthropy's Melissa Weiss this week. This fall, Power moved from Chicago, where she led the Field Foundation, to join the Skillman Foundation, which works with children in Michigan through a range of programming and initiatives to position them for educational and professional success.
MW: The Jewish community has started to see the benefits of unrestricted, long-term grants. MacKenzie Scott's gifts are a great example of that. But there's this kind of trust-based philanthropy that we see now. Do you think it's having an impact?
AP: Absolutely. I unequivocally believe that trust is the main variable that leads to impact in anything in terms of if a business will be successful, if a marriage will be successful, if children will be able to learn in schools. It's really the glue to make sure that everything that we're pursuing works. What's complicated about philanthropy is that money and power are often synonymous. And so while the sector is directed at helping, being the arbiter of how capital moves makes you — in some ways, it jeopardizes trust, just in that act right there. It creates this uneven scenario where people are coming to you asking for funding… You are not the expert on what an issue needs to be solved, what metrics need to be put on an issue. The experts are the people that are most proximate every day, working overtime to solve the issues. They should be the ones to determine how they use the money, what impact looks like, if it's even measurable.
MW: I'm curious to see, in a post-COVID world, if that becomes more of the norm.
AP: It's a big question. Grantmaking practices changed during COVID. Foundations pooled funds. They didn't make it about their process, they removed process. Foundations are just one part of philanthropy. Nonprofits are philanthropists, like the mutual aid networks that popped up overnight, where nonprofits that might be working on community organizing would suddenly raise a million dollars and send it right back out the door. They could easily find people who needed cash and food and their bills paid and [be] driven places. And so in order for foundations to not fall back on old practices, I actually think we need to study how nonprofits reacted during COVID.
MW: Your mother is white and your father is African American. What was it like growing up in a community where multiracial families were less common than they are today?
AP: Hyde Park, on the South Side of Chicago, is a predominantly Black and Jewish community, which is really wild… So I don't have a sad biracial story. Because I always say, like, 'If you're going to be Black and Jewish, you should grow up in Hyde Park. That's kind of what we do.' And there are a lot of actual biracial families that were white and Asian, or Black and Asian or Black and Latinx. So it was when I left Hyde Park, that I realized how unique my upbringing was. And I feel like I grew up with kind of a passport into different cultures, and ways of being that I carry with me to this day.
GROWTH SPACE
Enclaves for learning: Playgrounds to dream and act
"I've been thinking a lot about the idea of 'enclaves' that I learned from Israeli scholar and activist, Victor Friedman. He describes enclaves as social spaces or fields that are embedded within larger spaces/fields," writes Miriam Raider-Roth, professor of educational studies/educational & community-based action research at the University of Cincinnati, in an opinion piece for eJewishPhilanthropy.
Enclaves are intentional: "'These are spaces for critical reflection, learning, and alternative ways of being that can free people from dominant fields and enable them to think, feel, and act differently,' Friedman writes. Enclaves are intentionally constructed learning spaces that invite participants to think critically about who they are personally and professionally, how they work in their field, to dream of possibilities for change and take steps towards that new reality. Importantly, the goal of enclaves is to effect change in the larger field in which they are embedded."
Safe space: The Mandel Teacher Educator Institute (MTEI) "…has always considered itself a capacity-building program. By creating high-level professional development for educational leaders, the aim is for these leaders to bring MTEI's principles and practices back to their home organizations and to create change within their communities, with the crucial goal of improving and deepening student learning. In studying Friedman's work, I now understand the MTEI cohort experience as an enclave, with a particular goal of transforming the nature of teaching and learning in Jewish schools. At this juncture of American Jewish educational history, how can the idea of enclaves help us as a field understand the centrality of 'safe space' that goes beyond feelings of belonging?"
What is possible: "A vital dimension of enclaves is that they are spaces that invite creativity, dreaming and iterating so that new ideas can be taken out to the larger field. It is not enough that these new innovations are hatched in this space. The enclave must support the enactment in the larger field, to observe the possibilities and to effect change… As the MTEI program has evolved over the past three decades, we have become more intentional about the idea of 'rehearsal' and practice. To make change, ideas have to be tried out, played with, refined, tried out again and honed yet again. By engaging in assignments in between our seminars, and participating in structured feedback processes during the seminars, MTEI participants support and challenge one another to 'dream about the potential for what is possible' and take steps to realize those dreams."
Worthy Reads
Looking Ahead: In the Harvard Business Review, Allison Fine and Beth Kanter explore the benefits of "smart tech" — AI, chatbots, machine learning and other advanced technologies — which have been heavily utilized during the COVID-19 pandemic and can be used in a post-pandemic world. "While smart tech helped scores of nonprofits to pivot to suddenly remote and digital delivery of programs and services at the start of the pandemic, it may also enable us to turn the page on an era of frantic busyness and scarcity mindsets to one in which nonprofit organizations have the time to think and plan — and even dream. We have a once-in-a-generation opportunity to remake work and focus on social change, and it requires people and organizations who are thoughtful and knowledgeable about the use of smart tech." [HBR]
Community Comms
Join the stars at ADL's virtual concert event & honor those fighting hate. Get your free tickets.
Be featured: Email us to inform the eJP readership of your upcoming event, job opening, or other communication.
Word on the Street
Maccabi USA announced the creation of the newly endowed Stuart Weitzman Scholarship Fund, made possible by a $5 million matching gift from the shoe designer and three-time table tennis alumnus of the Maccabiah Games… According to a new report from the London-based Institute for Jewish Policy Research, 60% of Jewish pupils in U.K. Jewish schools are currently in strictly Orthodox schools; 40% are in non-strictly Orthodox or "mainstream" Jewish schools, a slight shift from three years ago… The Jewish Federation of Cleveland raised $34 million in its annual campaign, approximately $1 million more than last year… The Morris J. & Betty Kaplun Foundation Youth Board invites organizations to submit grant proposals for 2021-22… Boston College received a gift of art valued at more than $20 million to its McMullen Museum of Art from alumnus Peter Lynch… New York City's Metropolitan Museum of Art and Sackler family members agreed the museum will drop their name from its exhibit halls…
Pic of the Day
Israeli Foreign Minister Yair Lapid (left) met with Egyptian President Abdel Fattah el-Sisi yesterday in Cairo. During the visit, and in coordination with the Israel Antiquities Authority, Lapid returned Egyptian archeological items seized in Israel.
Birthdays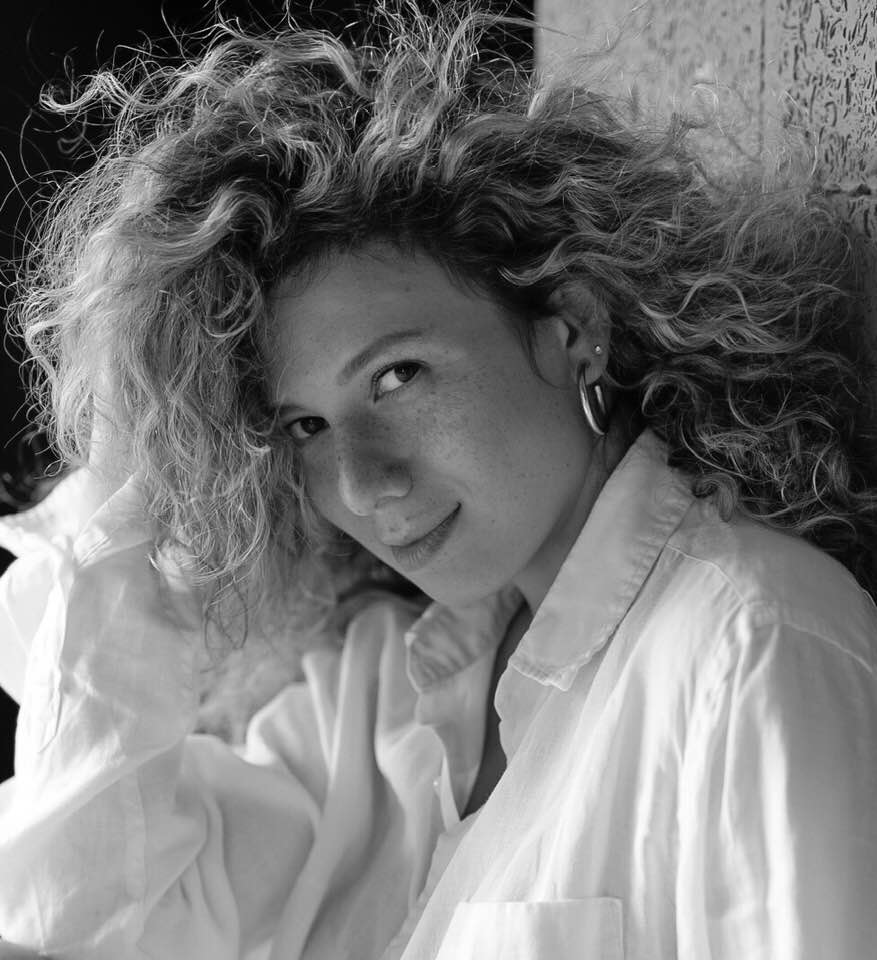 Ukrainian-born R&B, jazz and soul singer and songwriter, she performs as Mishéll, Irina Rosenfeld…
FRIDAY: Baltimore-based dairy cattle dealer, Abraham Gutman… Founder of the Texas Jewish Historical Society and rabbi emeritus of Congregation B'nai Israel in Galveston, Texas, James Lee Kessler… Board director at Perella Weinberg Partners, Ivan Seidenberg… Owner of Judaica House and Cool Kippahs, Reuben Nayowitz… Political activist Margery Tabankin… Founder and CEO at Seppy's Kosher Baked Goods in Pueblo, Colo., Elishevah Sepulveda… Florida real estate entrepreneur, Jeff Greene… U.S. senator (R-AR), John Boozman… Top NYC real estate investor and developer, Joseph Chetrit… Senior fellow with the Center for Security Policy and former deputy special envoy to monitor and combat antisemitism at the State Department, Ellie Cohanim… Head of Bloomberg Beta venture fund, Roy Bahat… Actress, born in Montreal to a Sephardic Jewish family, known for her roles in HBO's "Entourage" and CBS's "The Mentalist," Emmanuelle Chriqui… Managing director for private-equity firm TPG, Marc Mezvinsky… General partner at Andreessen Horowitz, David A. Ulevitch… Screenwriter Nicole Perlman… Managing editor for CNN Business, Alex Koppelman… Co-founder of single-origin spice company Burlap & Barrel, Ethan Frisch… Disability rights activist, Ari Daniel Ne'eman… Senior manager of corporate communications and public relations at Capital One, Mitchell Rubenstein… Associate rabbi at The Great Synagogue in Sydney, Australia, Philip Kaplan… Co-founder at Dojo, Daniel Goldstern… Actress, musician, fashion model and talk show host, Rachel Trachtenburg… Founding chair of the Zionist Rabbinic Coalition and founding rabbi of Congregation B'nai Tzedek of Potomac, MD, Rabbi Stuart Weinblatt…
SATURDAY: Former U.S. secretary of state and now U.S. special presidential envoy for climate, John Kerry… Lumber and wood products executive in Bethany, Conn., Stuart Paley… University professor of Jewish history and Jewish thought at Yeshiva University, Rabbi Jacob J. Schacter… Professor of international economics at Princeton University, Gene Grossman… Senior attorney in the environmental and natural resources division of the Justice Department, Perry Rosen… Speech language pathologist in the Minneapolis-St. Paul area, Joanne Ring… Best-selling author, Ayelet Waldman… Partner in Pomerantz LLP and trustee of Manhattan's Beit Rabban Day School, Gustavo F. Bruckner… Visiting professor at Georgetown University and former member of the Knesset, Einat Wilf... Senior research fellow at Israel's Institute for National Security Studies, Shira Efron…. Israeli poet and founder of the cultural group Ars Poetica, Adi Keissar... Hasidic rapper known as Nosson, Nathan Isaac Zand… Director of public affairs and marketing at Englewood (NJ) Hospital and Medical Center, Michael Chananie… CEO at DC-based Brown Strategy Group, Josh Brown… DC-based reporter for ESPN, Kelly Cohen… Reporter at Politico who covers the U.S. Senate, Marianne LeVine… Director of alternative investments at CAIS, Judah Schulman… Co-host of "What A Day" at Crooked Media, Gideon Resnick…
SUNDAY: Attorney, lobbyist and commentator, Lanny Davis… Chairman of Full Stop Management representing recording artists, Irving Azoff… Two-term former Congressman from Wisconsin, he is a physician who founded four allergy clinics, Steven Leslie Kagen, M.D…. 2007 Nobel Prize laureate, he is a professor of economics at Harvard University, Eric Stark Maskin… Associated Press science writer and adjunct professor at NYU's academic center in Washington, Seth Borenstein… Israeli-born real estate developer active in Los Angeles, partner in Linear City Development, Yuval Bar-Zemer… Afternoon anchor on the Fox Business Network, Elizabeth Kate "Liz" Claman… Minnesota Secretary of State, Steve Simon… Actress, game show host and neuroscientist, Mayim Chaya Bialik, Ph.D…. Account director at Lewis Global Communications, Sarah R. Horowitz… Field producer for ABC News, Rebecca "Becky" Perlow… One-half of the duo known for their YouTube channel h3h3Productions, Hila Hakmon Klein… EVP at Targeted Victory's public affairs practice, David Pasch… Director of strategy and consulting at Fidelity Investments, Jeffrey S. Goldstein…
Email Editor@eJewishPhilanthropy.com to have your birthday included.