Your Daily Phil: A broad Jewish coalition to fight climate change + Perfecting funder updates
Good Thursday morning!
In today's Your Daily Phil, we cover a major new Jewish coalition to combat climate change, and feature an op-ed on keeping foundation funders engaged. In today's newsletter: Rabbi Ashira Konigsburg, Liore Milgrom-Gartner, Aaron Saxe, Bill Gates, Rabbi Levi Duchman, Lea Hadad, Israeli President Isaac Herzog, Erica Brown and Roni Dalumi. We'll start with yesterday's Supreme Court decision on a Yeshiva University LGBTQ student group.
Yeshiva University must recognize an LGBTQ student group at least temporarily, according to a ruling Wednesday afternoon by the U.S. Supreme Court. The 5-4 decision, which joined the court's liberal faction with two conservative judges, was decided on procedural rather than ideological grounds.
The ruling is the latestdevelopment — but almost certainly not the last —in a yearslong fight over whether Y.U., the country's flagship Modern Orthodox educational institution, located in Upper Manhattan, must afford the student group funding and recognition on par with other student groups. Students have been trying to officially form the Y.U. Pride Alliance since at least 2019, and have appealed to government bodies to that end for more than two years.
In Wednesday's decision, the Supreme Court refused to block a New York State court's decision mandating that Y.U. recognize the group. Instead, the justices instructed Y.U. to first exhaust the process in New York State's legal system before returning to the high court. Last week, Justice Sonia Sotomayor had temporarily blocked the state court order while the Supreme Court considered the matter.
"The application is denied because it appears that applicants have at least two further avenues for expedited or interim state court relief," the decision said, according to Reuters.
The state court had ruled that, as a primarily educational rather than religious institution, Y.U. cannot discriminate against the group on the basis of sexual orientation. The school has countered that it is in fact a religious institution and that recognizing the group would contravene its Orthodox Jewish values. Wednesday's dissent, written by Justice Samuel Alito, supported that view.
"The First Amendment guarantees the right to the free exercise of religion, and if that provision means anything, it prohibits a state from enforcing its own preferred interpretation of Holy Scripture. Yet that is exactly what New York has done in this case," Alito wrote.
Students and administrators at Y.U. have grappled with issues surrounding LGBTQ inclusion for more than a decade. In 2009, hundreds of people attended a panel on campus called "Being Gay in the Modern Orthodox World." A decade later, in 2019, students held a march at the school in support of LGBTQ inclusion. The following year, the university updated its policies to include diversity training on sexual orientation and gender identity, and added staff to its counseling center, according to the Commentator, the student newspaper.
Katie Rosenfeld, a lawyer for the student group, said that the ruling was "a "victory for Yeshiva University students who are simply seeking basic rights that are uncontested at peer universities." But Eric Baxter, a lawyer for the school, said that the ruling indicated that Y.U. "can return to the Supreme Court to seek its protection again. We will follow the court's instruction."
EXCLUSIVE
Hazon convenes coalition of major Jewish groups in new international initiative to fight climate change
When she thinks about her Conservative Jewish organization's efforts to combat climate change, Rabbi Ashira Konigsburg can point to a range of programs. But, she said, "it wasn't happening in a systemic or organized way." Now that's changing, as the movement's Rabbinical Assembly and United Synagogue of Conservative Judaism are two of 20 major Jewish organizations to sign onto the Jewish Climate Leadership Coalition, an effort being launched on Thursday by the Jewish environmental group Hazon to organize the Jewish community around climate activism, reports eJewishPhilanthropy's Ben Sales.
Broad cross section: The coalition represents the widest Jewish organizational response yet to the climate crisis. It has attracted organizations that, collectively, represent and serve a broad cross section of Jews in the United States and Israel. The members represent all four major denominations of Judaism, include facilities that serve Jews from the cradle to the assisted living facility, and span the organized leadership of communities across the country and in Israel.
First steps: "Organizations and Jews across America — an overwhelming majority — understand that the climate crisis is real, understand the urgency and want to do something," Liore Milgrom-Gartner, Hazon's deputy climate action director, told eJP. "Generally the question is how, and what do I do first? And so the coalition will be a resource to accept people where they are and help them take these first steps."
Commitments: In order to join the coalition, organizations have to commit to three provisions: They have to sign onto a founding statement declaring, among other things, that "Jewish values compel us to confront this crisis." They must commit to designating a staff member who will spend from two to 10 hours a month on the organization's climate response. Perhaps most significantly, each organization must formulate a public climate action plan outlining what steps it will take to reduce emissions and remain active in confronting climate change.
GRANTEE-FUNDER PARTNERSHIPS
Making the most of a funder update: Strategies to keep funders engaged in your work
"With information at your fingertips, and distractions only a click away, it is more important than ever to understand the 'best' ways to get and hold people's attention," writes Aaron Saxe, a senior program officer at the Jim Joseph Foundation, in an opinion piece for eJewishPhilanthropy.
Grantee updates: "At the Jim Joseph Foundation, we receive compelling and diverse grantee-partner updates that grab our attention, pull us into their work and impact, openly share challenges and learnings and leave us excited about their future plans. After recently receiving a grantee-partner update – and reflecting on how helpful it was – we realized that there are many other types of updates, utilizing entirely different approaches, that are equally as effective."
No 'right' way: "Whether via email or Zoom, in large peer funder groups or smaller ones, delivered weekly or quarterly, there is no single 'right' way for these updates to occur. There are nuanced differences in each approach that best serve the grantee-partner's unique circumstances and goals."
Transparency is king: "We view grantee-partner updates (and our sharing the thought process behind them here) as part of our approach to relational grantmaking, which is both premised on and leads to open and honest communications."
Worthy Reads
Bill's Magic Seeds: According to a new report from the Bill and Melinda Gates Foundation, funding innovations in farming technology — not food aid — may help solve the world hunger crisis, Thalia Beaty writes in The Associated Press: "Gates points, in particular, to a breakthrough he calls 'magic seeds,' crops engineered to adapt to climate change and resist agricultural pests. The Gates Foundation on Tuesday also released a map that models how climate change will likely affect growing conditions for crops in various countries to highlight the urgent need for action. In assigning technology a pre-eminent role in addressing the world's food crisis, Gates puts himself at odds with critics who say his ideas conflict with worldwide efforts to protect the environment. They note that such seeds generally need pesticides and fossil fuel-based fertilizers to grow." [AP]
Community Comms
Fellowship funding available. Apply for Spertus Institute's accelerated Master's program for Jewish communal executives by October 3. Complete your degree in 18 months.
Be featured: Email us to inform the eJP readership of your upcoming event, job opening, or other communication.
Word on the Street
Today marks the 70th anniversary of the signing of the Luxembourg Agreements, the groundbreaking agreements on compensation payments to survivors of Nazi persecution during World War II and to the State of Israel. The three signatory parties to the agreements — Israel, Germany and the Claims Conference — will be represented at a ceremony at the Jewish Museum in Berlin…
Rabbi Levi Duchman, rabbi of the United Arab Emirates, and Lea Hadad, the daughter of the chief rabbi of Brussels, celebrated their wedding in Abu Dhabi, the capital of the UAE, on Wednesday surrounded by 1,500 guests from around the world. Guests included Emirati royals, prominent rabbis, dignitaries and much of the country's Jewish community. The wedding was the largest Jewish event in the Gulf in recent history…
Due to rising costs, two Jewish secondary schools in Northwest London will stop providing kosher meals to students, asking parents to send in a packed lunch beginning the end of October…
The family of Yvon Chouinard, the billionaire founder of apparel maker Patagonia, transferred their ownership of Patagonia, valued at about $3 billion, to a specially designed set of trusts and nonprofits that will direct the company's profits to combating climate change and preserving undeveloped land…
Bloomberg Philanthropies' Greenwood Initiative announced the launch of the Black Wealth Data Center, which will host the Racial Wealth Equity Database to help address the problem of insufficient and inaccessible data on Black wealth…
The William Penn Foundation is providing $2.8 million over three years to eight organizations that aid Philadelphia families in which grandparents are raising their young grandchildren…
The Omidyar Network announced donations of $8 million over four years to Tech We Want, its new grantmaking portfolio that aims to strengthen equity in technology and develop the next generation of leaders and companies…
The National Philanthropic Trust UK, a leading provider of donor-advised funds in the U.K., granted nearly $11 million on behalf of its donors during the fiscal year of 2022. This represented a 45% increase in the number of grants made in the last fiscal year…
Pic of the Day
Israeli President Isaac Herzog hosted the second annual Sacks Conversation, in memory of the late former British Chief Rabbi Lord Jonathan Sacks, at the President's Residence in Jerusalem on Tuesday. During the event, the president engaged in a discussion about Rabbi Sacks' values and legacy with Erica Brown, director of Yeshiva University's Sacks-Herenstein Center. The event was attended by the Sacks family, including the late rabbi's widow, Lady Elaine Sacks, and members of the Rabbi Sacks Legacy Trust board of governors. 
Birthdays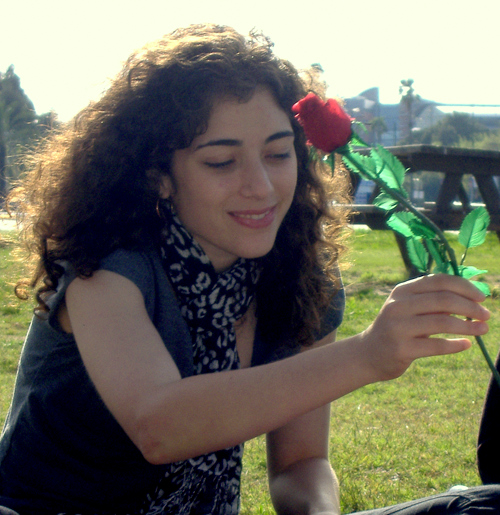 Singer and actress, she was the 2009 winner of the Israeli version of "A Star is Born," Roni Dalumi…
Founder and former CEO of Elektra Records, he is a member of the Rock & Roll Hall of Fame, Jac Holzman… Professor at the Hebrew University and a leading scholar of the Dead Sea Scrolls, Emanuel Tov… Chief rabbi of Migdal HaEmek, known as the "Disco Rabbi," Rabbi Yitzchak Dovid Grossman… Professor of education at Boston University's Wheelock College, Diane Levin… New York City-based composer and multi-instrument musician, Ned Rothenberg… Business litigator in the Miami office of Gunster, Aron U. Raskas… Film executive, she produced "The Hunger Games" film series, Nina Jacobson… Managing partner and chief technology officer at Differential Ventures in Philadelphia, he is also the founder of a series of kosher restaurants, David Magerman… NPR's media correspondent, David Folkenflik… Actor, best known for his roles on "Sports Night" and "The Good Wife," Josh Charles… Comedian, writer and actress, Kira Soltanovich… VP of leadership at the Anti-Defamation League, Deborah Leipzig… Chicago public school teacher, event organizer and fundraiser, Shayla Rosen… Author and education correspondent at NPR, Anya Kamenetz… Data scientist, economist and author of the 2017 New York Times bestseller Everybody Lies, Seth Stephens-Davidowitz… Israeli beauty queen titleholder, Yael Marvichko… Partner in CHW Strategic Advisors, Jonah Raskas… Tomer Zvi Elias… Chief strategy officer at PW Communications, Amanda Bresler… Reporter at The New York Times covering NYC education, Eliza Shapiro… Beauty pageant titleholder, she was crowned Miss Israel 2012, Shani Hazan…