Your Daily Phil: URJ conference goes virtual + Dani Dayan on Holocaust memory
Good Tuesday morning!
A major conference of the Reform movement will be entirely virtual this year — a sign of how COVID-19 is still shaping and restricting Jewish life more than two years into the pandemic.
The Union for Reform Judaism (URJ) announced via email on Monday afternoon that the in-person component of its "Leading Change" summit, scheduled for the beginning of May at a hotel in Washington, D.C., would be canceled, and sessions will be held entirely online. Some 1,200-1,500 people were expected to attend.
"Our decision to shift back to a fully online setting is a reflection of our commitment to prioritize the health and safety of participants at all URJ events and gatherings," the email read. It said that the hotel would not guarantee that attendees would be separate from other hotel guests, or that hotel staff would be vaccinated.
Last year, URJ canceled its biennial, which drew 5,000 people when it was last held in 2019 — one of the largest Jewish conferences of the year. The summit in May is meant to be in place of the biennial and a URJ social justice and policy conference, the "Consultation on Conscience," but will not be exactly the same in terms of programming and focus. The summit is geared toward leaders of the movement, rather than the rank and file.
URJ made the decision now in order to give organizers time to plan the conference virtually and to mitigate costs for the movement and attendees. "We don't want to wait until April and realize that we need to go online, and then have 30 days," Amy Asin, URJ's vice president of congregational engagement and leadership experiences, told eJewishPhilanthropy. "That's not respectful of our attendees. That's not respectful of our staff."
Asin said that among prospective attendees URJ reached out to, "interest dropped significantly" in traveling to an in-person conference, though she wouldn't provide further detail. She likewise declined to identify the hotel or discuss its decision-making process, citing ongoing discussions about the now-canceled in-person conference.
Other Jewish conferences in the coming months are slated to take place in person, including another major Reform organizational gathering. The Central Conference of American Rabbis, the movement's rabbinical group (which is separate from URJ), will be holding a convention in March in San Diego, with the option to attend virtually. BBYO, the international Jewish youth group, is also holding an in-person convention in February. In December, the Association for Jewish Studies held an in-person conference.
URJ decisions have been a leading indicator in the past on this issue. In April 2020, it was the first major Jewish group to cancel overnight camp across its system — a decision nearly every other Jewish camp made as well. Asin says, however, that this is a different situation in part because the conference will still take place.
"Look, I love the biennial, but I really think about this as a much more focused event," she said. "I actually was incredibly excited about this conference in person, and I am excited about it online."
SCHOOL'S IN SESSION
$2 million in tuition breaks for Massachusetts day school
The Rashi School, an independent Jewish day school in Dedham, Mass., launched two new initiatives that will support the distribution of more than $2 million in financial aid annually: "Realize Rashi," created for new Kindergarten, Grade 1 and Grade 2 students, is a three-year grant for new families who do not receive traditional financial aid or other incentives.
How it works: Per student, this grant provides $10,000 for year one, $8,000 for year two and $6,000 for year three, applied to tuition. The Jewish Communal Professional Grant provides an annual $6,000 per student to a family where one or both parents are full-time, 12-month employee(s) of a 501(c)(3) organization that supports the Jewish community.
Reaching Families: Ilyssa Frey, Rashi's director of admissions, told eJP, "Realize Rashi is designed to attract students from diverse socioeconomic backgrounds. We talk to many families that think they should be able to afford a Rashi education on paper, but the high cost of living in the Boston area makes private school tuition feel out of reach (especially for more than one child). The Realize Rashi incentive will speak directly to those families, complementing the $2 million+ in aid we already distribute to nearly 40% of students."
HOLOCAUST EDUCATION
Shaping collective and individual memory – together
"Like so many Jews, I am no stranger to Holocaust history. My father's family fled Europe in 1920, in the wake of anti-Jewish pogroms, seeking a better life. Growing up in Buenos Aires, Argentina, I remember hearing the stories of the 'Sordei Hashoah,' Holocaust survivors. There, we both respected and were inspired by the survivors, who rebuilt their lives and contributed to society in ways none of them could ever have imagined during the dark days of the Shoah," writes Dani Dayan, chairman of Yad Vashem, in an opinion piece for eJewishPhilanthropy.
Remembrance and education: "There are three critical foundations of Holocaust remembrance and education. Without marking the specific events of the Holocaust, such as the Warsaw Ghetto Uprising, the terrible massacre at Babyn Yar or the escape attempt from Sobibor, the history of the Holocaust will fade. Without meaningful and accurate Holocaust educational and awareness activities in our classrooms and communities, the world will slowly forget the meanings of the Shoah and its relevance to today's society. And without disseminating the personal stories and testimonies of the Holocaust survivors and victims, their messages and warnings will be lost forever."
Mission-focused: "Our mission is both simple and critical: Just as for millennia the Jewish people have preserved the memory of the Exodus from Egypt and thus its identity and moral compass, we have an eternal duty to preserve the legacy bequeathed to us by the victims and the survivors of the Shoah."
LIFELONG CONNECTION
RootOne 2022: What we've learned and what comes next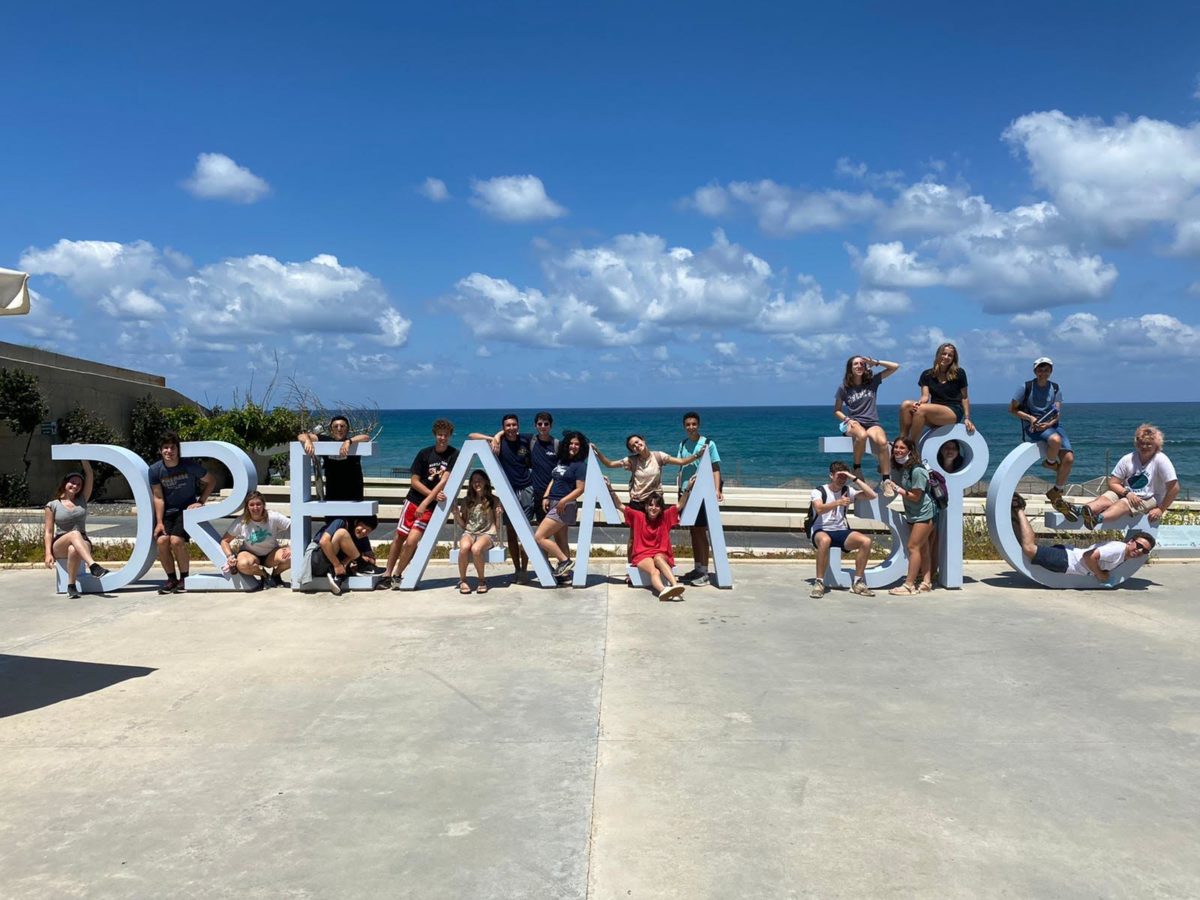 "When we announced the launch of RootOne at The Jewish Education Project in September 2020, skepticism abounded about whether teen trips to Israel would actually depart the following summer. Thanks to the incredible work of The Marcus Foundation, The Jewish Agency for Israel, over 20 youth serving organizations and Jewish residential camps, 4,000 [fully vaccinated] teens experienced meaningful and educational trips to Israel in the summer of 2021. For the teens who participated, incredible friendships were formed, Jewish identities were strengthened and long-lasting connections to Israel began. But in this specific summer, the trips offered something even greater," writes Simon Amiel, executive director of RootOne, in an opinion piece for eJewishPhilanthropy.
Pipeline to Jewish involvement: "The magic of RootOne goes beyond the trip itself. When teens return from their trips, RootOne dives into the post-trip engagement efforts we know are so important. Building upon the hours of pre-trip learning — and the trips themselves that are led by expertly trained educators and guides — the post-trip engagement is our chance to cement a pipeline to long-lasting Jewish involvement. We help teens find the Israel and Jewish opportunities that are most meaningful — and most relevant — to them as they age into young adulthood. With this approach, RootOne offers teens robust and varied educational experiences to tap into their interests and their thirst for knowledge."
Personal connections: "While there are many lessons we are unpacking from last summer's trips, a key one was affirming the power of personal connections. So, as part of the meaningful learning sessions happening now in preparation for summer 2022, RootOne participants will be able to foster meaningful peer relationships with Israelis their age. With the help of the Israeli organization ENTER Peoplehood, RootOne is matching 1,500 (U.S. or North American) teens with 1,500 Israeli high school students to meet a total of five times virtually (Israeli teens who participate receive a 25% bonus to their English bagrut, or matriculation, test). Our goal next summer is that 20% of the Israelis who participate in the One2One program (which is what we're calling it) will be integrated into the RootOne buses with the teens they are matched with."
Worthy Reads
Teen Talk: In the Chronicle of Philanthropy, Drew Lindsay spotlights attorney-turned-activist Nina Vinik, who launched the nonprofit Project Unloaded in an effort to address young Americans' perceptions of gun use — and is working to get the message out to teenagers using the mediums they're familiar with. "Project Unloaded has begun the first of what Vinik says will be many media campaigns to change the narrative. SNUG — Safer Not Using Guns — debuted last week in Houston, Milwaukee, and surrounding southeast Wisconsin, reaching into physical and digital spaces that teens and young adults frequent. In Houston, there are highway billboards and mobile electronic boards near places like schools, parks, and malls. Social-media influencers featured in both areas include Pete Herron, who has nearly 300,000 TikTok followers, and Heather Mari, a dancer, model, and comedian." [ChronicleofPhilanthropy]
Community Comms
Be featured: Email us to inform the eJP readership of your upcoming event, job opening, or other communication.
Word on the Street
Egyptian officials, American scholars and foreign diplomats gathered yesterday at a hotel on the banks of the Nile to commemorate International Holocaust Remembrance Day, the first time such an event has ever been held in Egypt… 
Jessica Silver has been appointed chief of staff and vice president of strategic initiatives at Hebrew Union College-Jewish Institute of Religion…
Atlanta's Jewish Community Professional High School Tuition Fund will support a second cohort of students that begins enrollment at an eligible Atlanta Jewish high school in the 2022-2023 school year.
The Pinter Trust, a new public-facing organization representing Britain's Haredi Orthodox Jews has been formed in memory of Rabbi Avrohom Pinter from Stamford Hill who died from COVID in 2020. Joel Friedman, head of policy at the Interlink Foundation, told eJP, "The Haredi community in the U.K. numbers some 75,000 (out of the 280,000 total U.K. Jewish population) and is the fastest growing… The Trust will engage with government and the media and be a point of contact for anyone who wants to learn more about our way of life." The Trust declined to name the members of the steering committee.
KABOOM!, an organization committed to ending playspace inequity, received a $14 million gift from MacKenzie Scott…
A new report from the Building Movement Project finds ascending to an executive position does not end struggles with racism for leaders of color in the nonprofit sector, and sometimes increases those challenges…
Retail company Shufersal, which runs Israel's largest chain of supermarkets, announced that its CEO, Itzhak (Itzik) Abercohen, will step down on March 31….
American Philanthropic released a free ebook, 8 Questions Every Donor Should Ask…
Pic of the Day
Panelists at an International Conference of Chabad Women Emissaries event, whose discussion yesterday was transmitted to 5,384 women participants around the world.
Birthdays
Toronto-born actress, writer and social activist, Mia Kirshner…
Israeli author David Grossman… Editor in chief of The National Memo and editor at large of The Investigative Fund, Joe Conason… Dean of the Jerusalem campus of Hebrew Union College-Jewish Institute of Religion, Naamah Kelman-Ezrachi… Senior portfolio manager in the Los Angeles office of Morgan Stanley, Robert N. Newman… Actress and director, Dinah Beth Manoff… Los Angeles resident Helene S. Ross… Partner at NYC-based ICM Partners, Michael Glantz… Chief investigative reporter and senior national correspondent for CBS News, Jim Axelrod… Former member of Knesset for the Yesh Atid party, Shai Moshe Piron… Managing partner of Finback Investment Partners and senior policy advisor at Bryan Cave Strategies, John Leachman Oliver III… Member of the Canadian Parliament from Montreal, he won 12 medals in swimming at the 2013 and 2017 Maccabiah Games, Anthony Housefather… Author of multiple novels and a lecturer in Jewish studies at Stanford University, Maya Arad… National political reporter at The Washington Post, Michael Scherer… Executive director of Temple Shalom of Newton (Mass.), David Newman… President of Ukraine, Volodymyr Zelensky… Benjamin L. Newton… VP of executive communications for the National Association of Manufacturers, Mark Isaacson… Senior policy analyst at JINSA, Ari Cicurel…
Email Editor@eJewishPhilanthropy.com to have your birthday included.