Your Daily Phil: Maccabee Task Force looks for new funders + Ford Foundation CEO decries 'toxic' public square at JFN
Good Friday morning!
In today's edition of Your Daily Phil, we hear from Ford Foundation CEO Darren Walker, about the need for a more tolerant public square, and report on a series of events held across Israel for Diaspora Week. We also feature op-eds from Andrés Spokoiny and Erica Brown. We'll start with a report on Maccabee Task Force's efforts to attract new funders.

Maccabee Task Force, which fights antisemitism on college campuses, is scaling back its operations for the coming academic year, cutting the number of universities on which it operates from 100 to 75 as it looks to attract new funders, its director, David Brog, told eJewishPhilanthropy's Judah Ari Gross. Until now, the budget for the organization has come primarily from the Adelson Family Foundation, which has given tens of millions of dollars to the group since its inception in 2015, but Maccabee Task Force is now looking to bring on new donors and partners. Brog stressed that this was not because of a budget cut or concerns about one, but as a proactive measure. "They've not given me a deadline… or said, 'We're going to cut you off,'" he said.

Brog, who founded the Maccabee Task Force with Sheldon Adelson, said he is actively looking for new funders and already speaking with several potential donors, whom he hopes to attract by demonstrating the program's successes so far and his intention to maximize its potential by focusing on a "lean, mean list of campuses" that are likely to have the greatest and longest-lasting impact.

Going forward, Brog said MTF will operate on campuses that are "both important battlegrounds today but also ones that give us that secondary benefit of being the campuses that produce the lion's share of tomorrow's leaders." Unlike other BDS-focused groups, MTF directs the overwhelming majority of its efforts and funding not toward empowering or convincing Jewish students but toward outreach to non-Jewish student leaders, mostly those of color, according to Brog, who previously led Christians United for Israel and who had an unsuccessful bid as a Republican candidate for Congress last year in Nevada. 
More than 5,000 students have gone on a trip sponsored by MTF, with another roughly 1,800 set to do so by the end of this academic year, the organization said. According to Brog, roughly 50 percent of the participants adopt a less critical but still ambivalent view of Israel. If they are in student government, they may not vote in favor of a BDS resolution the next time one comes up for a vote or maybe even vote against it. Another 40% will "go a step further and they'll actively help us fight BDS," he said, while roughly 10% "go even further and become active members of the pro-Israel community."

One area where MTF is not scaling back is in a newer program that brings social media influencers with large followings, particularly those in what Brog called the "progressive ecosystem," to Israel. Brog said this initiative has already seen success. "We've invested under half a million, but the return on that investment, if you had to purchase it, if you wanted to buy this influence in the social media world would be over $100 million. The ROI has been fantastic. So we are also continuing our social media influencer outreach," he said.
The New Jew
For Diaspora Week, Israelis learn about their slightly alien brethren across the ocean
Roughly two dozen people gathered in the lone Masorti synagogue in the Israeli coastal town of Zichron Yaakov on Wednesday night to learn about something most of them already knew about intimately: American Jewry. The meetup was part of a weeklong series of events throughout the country as part of national Diaspora Week, which was organized by the Jewish Agency, Gesher, the Diaspora Affairs Ministry and the National Alliance Strengthening Israelis' Connection to World Jewry, reports eJewishPhilanthropy's Judah Ari Gross.

Made for TV: The event in Zichron Yaakov was led by Moshe Samuels, a longtime activist on the Israel-Diaspora scene and the creator of a four-part mini-series about American Jewry, "HaYehudi HaChadash" – "The New Jew" – that was funded in part by the Ruderman Family Foundation and was aired on Israel's Kan public broadcaster in 2021. The audience included American immigrants and some native-born Israelis who had spent an extended period of time in the U.S., along with some who hadn't done so themselves but had close family living there.
Different mosaics: "Most of my career, I did Israel education, teaching Jews from the Diaspora about Israel. But in recent years, there's a feeling that there is a crisis that is worsening between Israel and liberal American Jews, who account for 75% of the Jewish population of the United States," Samuels told the crowd. Comparing Jews in America to Jews in Israel, Samuels said that for the former being Jews is one part of the "mosaic" of their identity, while for the latter it is "the background that the mosaic rests on. It's always there." (He also noted that when secular Israeli Jews relocate to the U.S. and lose that background, they are often more likely to lose their connection to their Jewish identity than their American-born counterparts.)

A breaking point: Samuels, who is now working on a second season of the show, said he was particularly concerned by the growing divide between American and Israeli Jews, which he warned was potentially reaching a breaking point because of the current tensions in Israel. "Unfortunately, today we are in the midst of perhaps the worst crisis with American Jewry," Samuels said. "It doesn't matter what your political affiliation is or who you support or don't support, you should know that one of the consequences of what is happening in Israel today is a tremendous disconnect with American Jews, not with the far-left extreme, but with the mainstream, Zionist Israel-lovers who give money to Jewish institutions and federations. We need to think seriously about how to preserve this connection."

Read the full story here.
Scene in Phoenix
Ford Foundation CEO says philanthropists 'have missed the mark' in addressing extreme rhetoric
Speaking earlier this week at the Jewish Funders Network international conference in Phoenix, Ford Foundation CEO Darren Walker addressed the state of philanthropy,Jewish Insider's Melissa Weiss reports. Asked where the field has fallen short, Walker said that "we have missed the mark" in recognizing extreme rhetoric and keeping it out of the public square, which he said has become "toxic" when it "needs to be vibrant and vital." He also acknowledged that even some of the Ford Foundation's "favorite grantees" have contributed to that degradation of the public square by being too quick to accuse groups of "malice" for holding differing opinions.

Prioritizing inclusivity: "By which I mean," Walker continued, "if you say something to me as a Black gay man, and it's disagreeable, my response to you is, 'You said that because you're a racist and a homophobe.' We can't live in a society where to disagree is immediately attributed to malice…In our desire to be inclusive, which is essential, we need that. We also have to be better at articulating the rules of engagement that make for a healthy democracy, and that is hard to do."

Giving tree: The Ford Foundation has in the past come under criticism for its donations. In 2003, Rep. Jerry Nadler (D-NY) raised concerns over the foundation's support for the Palestinian NGO Network and other grantees that promoted boycotts of Israel. The Ford Foundation has also given $6 million to Amnesty International since 2019 — $5.1 million of which has been given since 2021. Last year, Paul O'Brien, the organization's U.S. director, accused Israel of "apartheid" and posited that a majority of American Jews preferred "a safe Jewish space" over the established State of Israel. O'Brien later apologized for his remarks, saying he "regret[s] representing the views of the Jewish people."

Community relationships: Walker, who has led the Ford Foundation since 2013, is slated to make his first trip to Israel this summer with UJA. "He's engaged in a very collaborative process with the Jewish community, going to Israel and being willing to hear our concerns. And the comment he made at the plenary reflects openness to be attentive to our concerns," JFN President and CEO Andrés Spokoiny told JI on Thursday. "The Jewish community needs allies in the secular philanthropic space," Spokoiny added.

Read the full story here.
Dreamers and doers
Imagine the impossible: Andrés Spokoiny's address to JFN 2023
"There's an old joke about a Jewish telegram back in the old days when we still communicated with telegrams. It read 'Start Worrying. Details to Follow.' Well, it doesn't go well with my sunny personality to be a prophet of doom, but it seems that I got that telegram, and I am worried," began Andrés Spokoiny, president and CEO of the Jewish Funders Network, in his annual address about the Israeli government's proposed judicial overhaul to this week's JFN annual conference, which was shared exclusively with eJewishPhilanthropy.

Funders role: "We live now in the scenario of Altneuland: a moment of truth in which the character and the nature of the state is being decided. And both the result of that decision and the dysfunctional way in which we are fighting for it, will mark Israel for generations. So, what should we funders do in this critical moment? What should be our role?"

Disengagement is not an option: "Some among us are calling to 'disengage from Israel.' Some because they're 'disappointed' in Israel, some because they think 'it's none of our business.' To those that are 'disappointed,' I lovingly say this: Israel is not a consumer good that you discard when it disappoints you, it's not a car that you change for a better model when you tire of it. It's part of us and you don't disengage from a part of you. You don't leave your family when the going gets rough. Rather the opposite: you engage more; you invest more; you get more involved."

Don't ascribe to the game of the antisemites: "Antisemites and anti-Zionists hate the good things of Israel, not the bad ones. They didn't need [Israeli National Security Minister Itamar] Ben-Gvir to demonize Israel and call for our demise, so don't fall for that cheap trick. BDS wasn't launched in response to the judicial reform. In fact, it was launched during governments of the left. Today, we need to redouble (triple!) our efforts to fight antisemitism and anti-Zionism. We need to be very clear-eyed that whatever the failings of our state, its right to exist can't be put in question."

Read the full address here.
The Torah of leadership
The power of invitation: Thoughts on Parshat Vayikra

"Sometimes we wait for a formal invitation only to be told, 'You don't need to be invited. You're always welcome.' But we don't necessarily feel welcome until someone extends a real invitation to us. This is the way we open the very first chapter of 'Vayikra,' Leviticus," writes Erica Brown, vice provost for values and leadership at Yeshiva University, in her weekly column for eJewishPhilanthropy, "The Torah of Leadership."

Actions count: "Fifteen chapters of Exodus are filled with the vision and action necessary to build the Mishkan. Many commentaries ponder the need for such detailed instructions and the repetition that these instructions were carried out. There is an important leadership lesson embedded in this structure. You can have a vision, an architectural rendering or a strategic plan, but your ideas are only as good as your follow-through. Your actions reflect your accountability. And if you're the leader, your actions matter most."

Read the full piece here.
Worthy Reads
Think Local: While international aid groups have access to greater resources, smaller local ones are often better able to respond quickly to natural disasters, Kimberly Howe writes in The Chronicle of Philanthropy. "Three weeks after the February 2023 earthquakes struck Turkey and Syria, I stood amid the rubble in Jindires, a devastated Syrian village… For someone like me who researches war and humanitarian crises, there was also a glaring omission: I saw no international aid workers and no white SUVs with the logos of globally recognized institutions during the 48 hours I spent in the Afrin district of northern Syria. As far as I could tell, there were no other foreigners there during my visit… ??[Local Syrian aid group] Bahar was already there and already engaged with people affected by the Syrian civil war… I'm not suggesting that Bahar can singlehandedly manage the earthquake response in Syria. But I do believe that Bahar, and organizations like it, are best positioned to respond because they are already there." [ChronicleofPhilanthropy]
Around the Web
The Jewish Federation of Southern New Jersey announced the establishment of JFed Security, a community-security initiative designed to ensure the safety of local Jewish communities. JFed Security will support security needs at Jewish institutions in Camden, Burlington and Gloucester counties, as well as eight additional counties in New Jersey and the entire state of Delaware…

The American Jewish Committee is partnering with IsraAid, the Israeli relief agency, to provide humanitarian assistance to Malawi. The African nation is facing a cholera outbreak, communities have been destroyed and hundreds of thousands of people have been displaced following Cyclone Freddy, which occurred earlier this year…

The U.K.'s United Synagoguereports requests from families for food support this Passover season is up 10% from 2022…

The Yerusha Portal, an initiative of the Rothschild Foundation Hanadiv Europe, has added to its archive more than 10,000 hours of audio recordings from Radio Free Europe's broadcasts relating to Jewish material…

Project Kesher, an organization that supports grassroots advocacy for Jewish identity and renewal in post-Soviet states, launched what is believed to be the first-of-its-kind Ukrainian-language Haggadah…

Allan Bogan has joined the United Synagogue of Conservative Judaism as chief operating officer…

Rabbi Jacob Siegel has joinedDayenu: A Jewish Call to Climate Action as climate finance advisor. Siegel most recently served as director of climate engagement for Adamah…

MacKenzie Scott is launching a $250 million "open call" for community-focused nonprofits through her organization Yield Giving. Scott plans to make unrestricted $1 million donations to 250 nonprofits selected in the process…

Baltimore's Sinai Hospital announced a $5 million gift from Mandy and Dennis Weinman in support of the construction of a consolidated outpatient cancer treatment center…
Pic of the Day
The Codex Sassoon, the earliest most complete edition of the Hebrew Bible, is on display at the ANU Museum of the Jewish People in Tel Aviv. The manuscript, which is believed to be more than 1,000 years old, is scheduled for auction in New York City later this year for an estimated $30-$50 million.
Birthdays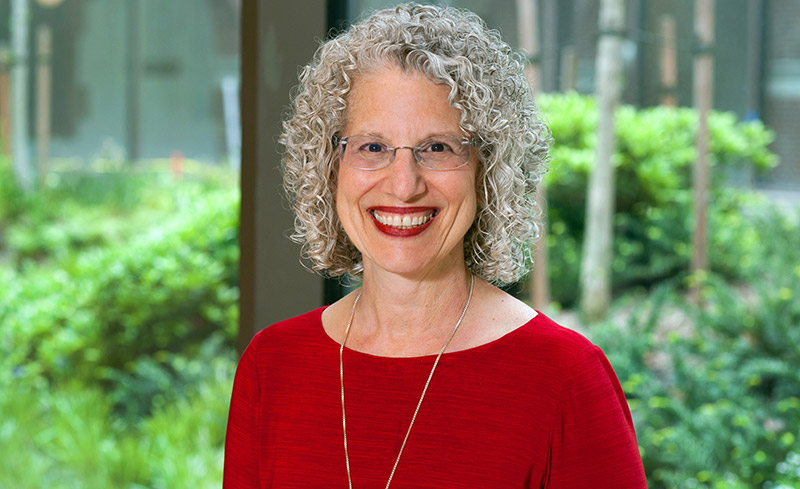 Chancellor of The Jewish Theological Seminary, Dr. Shuly Rubin Schwartz celebrates a birthday on Sunday…

FRIDAY: Award-winning classical pianist, Byron Janis… Beverly Hills-based estate planning attorney, Ronald M. Kabrins… Co-owner of Bond Distributing Company and a board member of The Associated: Jewish Federation of Baltimore, Rochelle "Ronnie" Footlick… Member of the House of Lords and star of the U.K.'s version of "The Apprentice," Baron Alan Sugar… Former CEO of Microsoft, he is the owner of the NBA's Los Angeles Clippers, Steve Ballmer… Attorney in Tarzana, Calif., Paul Marshall Leven… Jewish community activist in Austin, Deborah E. Rudy… Owner of Joslynda Capital, Michael Weiss… Veteran of four NASA space shuttle missions, he had a mezuzah on his bunk in the space shuttle, Scott Jay "Doc" Horowitz… Professor of art history at Hofstra University and widely published poet, Martha Hollander… Professional wrestler under a series of ring names including "The Star of David," his wrestling career spanned from 1979 until 2000, Barry Horowitz… President of American Jewish University, Jeffrey Herbst… CEO of The Female Quotient, Shelley Zalis… Former official at UJA-Federation of New York and JDC, now at NYC's 92nd Street Y, Laura Spitzer… Actor who is best known for his portrayal of Dr. Chris Taub on the Fox medical drama series "House," he then starred on the USA Network science fiction drama "Colony," Peter Jacobson… Senior director of communications for the U.S. division of Israeli tech firm ThriveDX, Fred Menachem… Senior correspondent for Jewish Insider, Ruth Marks Eglash… Director and senior tax counsel at Federal Policy Group, Aharon Friedman… Rabbi of Congregation Beth Israel – West Side Jewish Center on 34th Street in Manhattan, Jason Herman… Actor best known for his role as FBI Special Agent Aram Mojtabai in NBC's "The Blacklist," Amir Arison… Director of marketing at Window Nation, Eric Goldscher… Executive editor at Bloomberg Green, Aaron Rutkoff… Famed NYC photographer now working for the MTA, he is known for wearing vintage suits and hats daily, Marc A. Hermann… Minor league pitching coach for the Texas Rangers, he was a major contributor to Team Israel's surprising run in the 2017 World Baseball Classic, Josh Zeid… Speechwriter for State Department officials, Joshua D. Cohen… Venezuelan-born featured celebrity chef, Deborah Benaim… Program director at The Jewish Woman Entrepreneur, Jenna Nelson Beltser… Three-time all-star player with the Boston Pride of the National Women's Hockey League, Kaleigh Fratkin… COO at Bnai Zion, Justin B. Hayet… Competitive pair skater for Israel at the 2014 Winter Olympics in Sochi, now a software development engineer for Amazon Web Services, Andrea "Anya" Davidovich…

SATURDAY: Retired film and book critic, Gene Shalit… Pulpit rabbi, rosh yeshiva, historian, author and lecturer, Rabbi Berel Wein… Feminist, journalist and social activist, Gloria Steinem… Actor and director, Paul Michael Glaser… Mayor of Las Vegas, Carolyn Goodman… Senior fellow at the Carnegie Endowment for International Peace, Aaron David Miller… Former member of the Knesset for the Yisrael Beiteinu party and then Israel's ambassador to Belarus, Yosef Shagal… Chair of Eastern Savings Bank in Hunt Valley, Md., and immediate past chair of The Associated: Jewish Federation of Baltimore, Beth H. Goldsmith… Property manager and CPA, Glynis Gerber… Founding director of the initiative on communication and sustainability at Columbia University's Climate School, Andrew C. Revkin… Columbus, Ohio-based consultant in the dental sleep medicine field, Cynthia S. Levy… Executive director at Plum Community Center in Pittsburgh, Karen Hochberg… Film producer, Amy Pascal… Senior correspondent for Kaiser Health News, Arthur Allen… Retired IDF major general, Yoav (Poli) Mordechai… Emmy Award-winning actress, producer, and designer, Sarah Jessica Parker… Founding director of ATID and its WebYeshiva program and the editor of the Rabbinical Council's journal "Tradition," Rabbi Jeffrey Saks… Former prime minister of Israel, Naftali Bennett… East Side director at the Manhattan Jewish Experience, Rabbi Avi Heller… President of Mizel Financial Holdings, Cheston David Mizel… Partner at D.C.-based Mehlman Consulting, focused on health care policy, Lauren Aronson… Interim VP of public engagement at Oxfam America, Alissa C. Rooney… YouTube personality, Casey Neistat… Actress, comedian and author, Jenny Slate… Deputy Washington bureau chief at the Associated Press, Steven Sloan… Founder and editor of The Free Press and author of How to Fight Anti-Semitism, Bari Weiss… Communications strategist based in Chicago, Meredith Shiner… Political director of Democratic Majority for Israel, Joel Wanger… Legislative director for Sen. Jacky Rosen (D-NV), Grant Cameron Dubler… Manager of pricing strategy at Walmart, Jordan Rossman…

SUNDAY: President of the Palestinian Authority since 2005, Mahmoud Abbas… Argentine-born, Israeli clarinetist who specializes in klezmer music, Giora Feidman… Award-winning novelist and poet, Erica Jong… Southern California resident, Martin J. Rosmarin… Retired ENT surgeon, author of five books and former medical correspondent at ABC News and NBC News, Nancy Lynn Snyderman, MD… President and CEO of the Ottawa-based Public Policy Forum, Edward Greenspon… Actress, Jennifer Grey… Lori Tarnopol Moore… Patent attorney from Detroit, she currently serves on the Michigan State Board of Education, Ellen Cogen Lipton… Englewood, N.J., resident, Deena Remi Thurm… Co-founder of Google, Larry Page… Founder, president and CEO of Waxman Strategies, Michael Waxman… Curator and historian of Jewish art and history, he is the director of c.a.t.a.m.o.n dance group in Jerusalem, Dr. Ido Noy… Talk show host who founded Israel Sports Radio, Ari Louis… Actress best known for her roles in ABC's sitcom "Suburgatory" and the USA Network's drama "Mr. Robot," Carly Chaikin… Israeli judoka in the under 52 kg weight category, Gefen Primo…