Your Daily Phil: Israel's diaspora minister on delayed Kotel plan + ADL sues Proud Boys
Good Wednesday morning!
The Anti-Defamation League, along with the District of Columbia, has filed a civil lawsuit against the far-right Proud Boys and Oath Keepers organizations for their roles in the violent riots at the U.S. Capitol on Jan. 6.
"ADL's experts tracked the planning for the January 6 attack on the Capitol. We helped to identify the perpetrators and any connections that they had to groups like the Proud Boys and the Oathkeepers," ADL CEO Jonathan Greenblatt said at a press conference outside the Capitol on Tuesday. "We are deeply honored now, to be putting that expertise at the service of the District of Columbia and the brave officers who were injured or killed as a result of that day."
Greenblatt decried the events of Jan. 6 and spoke of their particular resonance for members of the Jewish community. "For the Jewish community, seeing individuals wearing antisemitic T-shirts with images like 'Camp Auschwitz' on them while storming the Capitol building was particularly searing and traumatic," he said.
The lawsuit relies on the Ku Klux Klan Act of 1871, a federal statute intended to protect against violent conspiracies. The statute was recently used in the federal civil lawsuit against the organizers of the violent Charlottesville Unite the Right protests in 2017.
PROGRESSIVE PRAYER
Diaspora affairs minister 'doesn't accept' delays to Kotel plan
Israeli Diaspora Affairs Minister Nachman Shai said Wednesday that he doesn't accept any stalling on advancing a deal for a state-recognized egalitarian prayer section at the Western Wall, following a report that Israel has frozen its implementation — news that has troubled some religious leaders in the U.S. "[The report] was a surprise, although I was aware that the decision was not coming soon, yet I don't accept it and I will do my best to advance the cabinet resolution about the Kotel — I see no reason to wait," Shai told Tamara Zieve.
Mixed messages: A spokesperson for Israeli Prime Minister Naftali Bennett told JI that "no decision was made of the sort described in that report." When pressed on whether the deal is still going ahead as planned, the spokesperson said that "it's being discussed." At a Yesh Atid faction meeting this week, Foreign Minister Yair Lapid, who leads the party, indicated that the deal will not be implemented in the near future, saying, "I support the compromise, but not everything can be done at once. We have four years during which we will advance many great things." Rabbi Ammiel Hirsch of the Stephen Wise Free Synagogue in Manhattan told JI he was "disappointed" but not surprised by the report that the government had frozen the plan, particularly coming just days after positive discussions he and others had with Shai on the subject in New York.
Waiting game: "As a movement, we waited patiently for the formation of the new administration. We then experienced delays during budget negotiations. And again, waiting for the budget to be approved. There can be no more excuses for delaying implementation of the Kotel agreement. We cannot be swayed by threats of violence and should not let voices of extremism delay the establishment of a place for all Jews to feel at home at the Kotel," Rabbi Jacob Blumenthal, CEO of the Rabbinical Assembly and the United Synagogue of Conservative Judaism, said in a statement on Tuesday.
'DO' IS A CONSCIOUS CHOICE
'Why do Jewish?' And why is that question so hard to answer?
"When I was in high school, one of my closest Jewish friends brought home a non-Jewish girlfriend and his father was so upset, I thought he was going to tear his coat and disown him, like the father in 'The Jazz Singer.' I didn't understand it. This was a guy who wasn't religious at all. Yes, he had a bar mitzvah, but that was it. He didn't do any of the other 'basics' that most of us secular Jewish kids did. He didn't have Shabbat dinners or go to Jewish summer camp or take that teen tour to Israel. In fact, he would go to synagogue on Yom Kippur, and after services he'd come home and eat a ham and cheese sandwich," writes Zack Bodner, in an adaptation from his book Why Do Jewish? A Manifesto for 21st Century Jewish Peoplehood, for eJewishPhilanthropy.
Do vs. be: "Of course, there's nothing wrong with that, but if he cared so much that his son date someone Jewish, then why didn't he raise his son to understand why his Jewish identity mattered? Why didn't he show his son why his Jewishness was important? Why didn't he help his son answer the essential question: Why do Jewish?… Yes, you heard that right. I prefer to ask 'Why do Jewish?' rather than 'Why be Jewish?' because today, living Jewishly ought to mean more than who your mother was. It ought to mean taking some specific actions, living by some specific values, celebrating some specific moments and recognizing you are part of some specific family. Choosing to do Jewish is a conscious choice."
Why: "But why is it so difficult for many non-Orthodox Jews to answer that question today?"
CENTRAL ROLE OF FAMILIES
Family matters: Diversity and partnerships in early childhood Jewish education
"The essential role of family in early childhood education is well-researched and advocated. Terms such as 'family involvement' and 'family partnerships' are prominent within early childhood educational discourse. Each of these constructs refers to different interpretations and goals for working with families; the latter places an emphasis on sharing power and building responsive and caring relationships. Today, many programs implement a strengths-based perspective with trauma-informed practices to gain a more nuanced understanding of each child and family's culture, context and expertise," writes child development consultant Ilana Dvorin Friedman, in an opinion piece for eJewishPhilanthropy.
Guiding principles: "Early childhood Jewish education is similarly grounded in guiding principles, such as b'tzelem elokim (in the image of God), kehila (community) and kavod (honor/respect) that aim to support each child and family. Within early childhood Jewish education, researchers continue to investigate the topic of family to learn what is needed and wanted. Much of the research focuses on engaging young families to support their Jewish communal and home life, leading to questions about our goals within the Jewish educational community."
Central role of family: "Both early childhood education and early childhood Jewish education promote the central role of families in learning and development. But we need to ask: How do we genuinely respect and honor the diversity of families within our programs and broader community?"
Worthy Reads
'Moonshot' philanthropy: Philanthropic strategist Bruce DeBoskey, writing in the Denver Post, gathers some wisdom from philanthropists like Bill Gates in discussing why philanthropic capital should be viewed as the ultimate "risk capital": "Risk and return analyses are important considerations when making any investment decision. Usually, the greater the risk, the greater the potential for outsized returns. This concept applies to philanthropy as well," he writes. [DenverPost]
Building Pay Equity: In its organizational restructuring, San Francisco's Jewish Community Federation and Endowment Fund created a framework to reach pay equity, believing transparency around salary ranges in its job ads would contribute to the organization's broader equity efforts, writes Drew Lindsay in The Chronicle of Philanthropy. They reviewed and analyzed job descriptions and titles, creating a "job architecture" — a framework that defines the duties and title of each job, classified into an eight-level hierarchy of positions to ensure consistency across departments. "We've accepted that this is like Trotsky's eternal revolution," the federation's CEO, Danny Grossman, said. "It continues on." [ChronicleofPhilanthropy]
Community Comms
Be featured: Email us to inform the eJP readership of your upcoming event, job opening, or other communication.
Word on the Street
More than a dozen individuals and couples signed the Giving Pledge during 2021… The Associated Press and Religion News Service explore the small but growing number of Orthodox women who are becoming ordained… According to new data released by the Pew Research Center, self-identified Christians make up 63% of the U.S. population in 2021, down from 75% a decade ago… The New York City Department of Cultural Affairs gifted the Brooklyn Museum $50 million to be used for gallery renovations, upgrades and infrastructure projects and to the 120-year-old building that houses the museum… John and Carolyn Sonnentag committed $60 million to the University of Wisconsin at Eau Claire to build a new multipurpose complex… The Open Society Foundations awarded grants totaling $42.5 million over five years in support of Asian-American and Pacific Islander and Muslim, Arab and South Asian communities… Citi Foundation announced grants totaling $25 million in support of efforts to advance social and economic opportunity for underserved communities in six U.S. cities…
Pic of the Day
Zamir Noded, the young adult choir, and Zamir Chorale hosted a live, full-house concert Sunday evening at Merkin Hall, part of the Kaufman Music Center, in New York City. The choirs performed separately and together.
Birthdays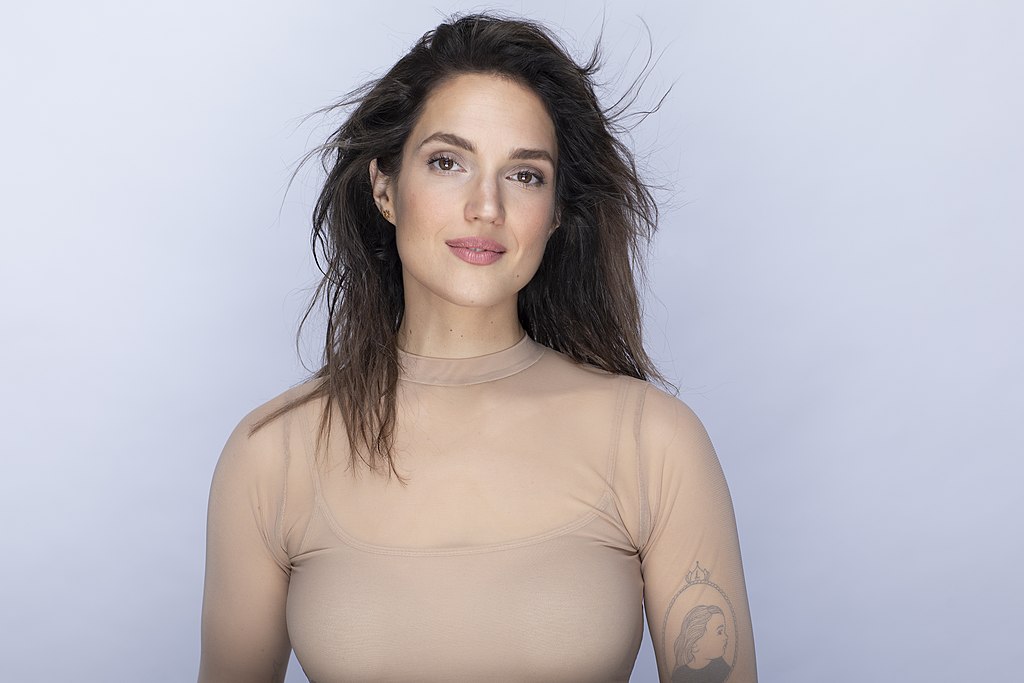 Israeli singer-songwriter and actress, Marina Maximilian Blumin…
Former New York State assemblyman, attorney general of New York and later member of the New York City Council, Oliver Koppell… Senior rabbi at Congregation Mt. Sinai in Brooklyn Heights for 42 years (now emeritus) and EVP of the New York Board of Rabbis, Rabbi Joseph Potasnik… Actress and voice artist, best known for her role in the 1990s Fox sitcom "Parker Lewis Can't Lose," Melanie Chartoff… Russian oligarch Arkady Rotenberg… Associate lecturer in religious studies at the University of Wyoming, Seth Ward… President and CEO of the Jewish Federation of Greater Kansas City, Dr. Helene Lotman… Chairman and founder of BizBash, David Adler… Sportscaster, best known as the radio voice for the Alabama Crimson Tide football team, Eli Gold… U.S. senator (D-VA), Mark Warner… Executive chairman of South Africa's Resolve Communications, he was the leader of the opposition in the South African National Assembly (1997-2007), later South African ambassador to Argentina (2009-2012), Tony Leon… Executive director at Silicon Couloir in Wyoming, Gary S. Trauner… Actress and singer-songwriter, Helen Slater… Producer of the first eight seasons of the "Pokémon" TV series and writer of most of the "Pokémon" films, Norman J. Grossfeld… Rabbi serving communities in California's Central Valley, Paul Gordon… Chicago-born stand-up comedian and author, Joel Chasnoff… Director of community relations and Israel affairs at the Jewish Federation of Greater Charlotte, Tal Selinger Stein… Actor, writer and musician, Adam Brody… Mayor of Bal Harbour, Fla., Gabriel Groisman… Lead account manager at GumGum, Julie Winkelman Lazar… Musician and actress, her first major film, "Licorice Pizza," will have its nationwide release on Dec. 25, Alana Mychal Haim… Senior associate at Activate Consulting, Lily Silva… and her twin brother, a graduate student at Georgetown University's Walsh School of Foreign Service, Nicholas Silva…
Email Editor@eJewishPhilanthropy.com to have your birthday included.