Your Daily Phil: Elie Wiesel Foundation places focus on Uyghurs + World Mental Health Day and Jewish camp
Good Thursday morning and mo'adim l'simcha!
Ed. note: In observance of chol hamoed, Shemini Atzeret and Simchat Torah, the next Your Daily Phil will arrive on Wednesday, Oct. 19, after which we will resume our regular publishing schedule. Chag sameach!

In today's Your Daily Phil, we give you an exclusive on a transformation at the Elie Wiesel Foundation for Humanity. In addition, we feature op-eds by BBYO's Drew Fidler and FJC's Jill Goldstein Smith on mental health during Sukkot, and by Stephen Mills on confronting child sex abuse. Also in this newsletter: Ron Krit, U.K. Chief Rabbi Ephraim Mirvis and Robert Toll. We'll start with a new framework for grantmaking at the Lippman Kanfer Foundation for Living Torah.
After a year and a half of making no new grants, the Lippman Kanfer Foundation for Living Torah will resume making grants early next year. The return to grantmaking coincides with a search for a new president and the rollout of a fresh organizational philosophy, shared with the foundation's stakeholders yesterday via email.
The new philosophy centers on what the foundation, which funds innovative Jewish religious and ritual organizations, and has an annual budget of $3 million, calls the "three Ps" — standing for purpose, practice and people. The idea, in the foundation's words, is that purpose, or "core aims and aspirations," inspires people and guides practice, which includes rituals, norms and behaviors. People, meanwhile, live out the purpose through practice.
Mamie Kanfer Stewart, the foundation's chair and acting president, told eJewishPhilanthropy that the three key words represent a sharpening of the foundation's philosophy, rather than a shift. The foundation is still determining how the framework will influence its grantmaking.
"We still are holding the center around applying living Torah wisdom, applying Jewish wisdom, we know we still are focused on organizations that are addressing the big human questions and bringing Jews into the conversation," she said. Ayalon Eliach, the foundation's chief ideas officer, told eJP, "Our hypothesis is that this can be a really useful framework both for understanding how we think Jewish wisdom can be applied throughout people's lives [and] can be an incredibly helpful tool for our collaborators in creating programming that brings people what they're looking for."
The foundation froze its process for new grants in July 2021, when its then-president, Aaron Dorfman, departed to head A More Perfect Union, a Jewish pro-democracy initiative supported by the foundation. His departure came after a year in which the foundation funded a range of Jewish ritual and educational responses to COVID-19, from Zoom programming to being part of a consortium of foundations that funded an initiative to chronicle the Jewish experience during the pandemic.
"We have a strategy that is about looking out at the field… and seeing, where is there potential to do something that is meaningful across the board, meaningful to the field or meaningful to history for the Jewish community?" Kanfer Stewart said. "If we see an opportunity, we want to help step into that space."
EXCLUSIVE
Elie Wiesel's namesake foundation to place focus on funding advocacy for Uyghurs
When Elie Wiesel's son, Elisha, spoke at a United Nations commemoration on International Holocaust Remembrance Day in January, he devoted the last minute of his three-minute speech to a crisis half a world away from Auschwitz: the persecution of China's Uyghur Muslim minority. Now, eJewishPhilanthropy has learned, Wiesel has made speaking out on the Uyghur genocide a central part of the transformation of his father's namesake foundation, reports Ben Sales.
Articulating the cause: The foundation is becoming a grantmaker, and Uyghur advocacy is one of its two initial focuses. The other is moral education through a Jewish lens. Wiesel told eJP that he sees both as ways to carry on his father's decades of activism. "We're really thinking about ways that align with the different hats that my father wore, the different roles in which he showed up in the world," Wiesel told eJP.
By the numbers: The foundation hasn't settled on a grantmaking budget yet, but plans to award approximately $250,000 to $500,000 in total to two groups, each representing one of the focuses. While the elder Wiesel was alive, his foundation focused on convening conferences of dignitaries and leaders to advance peace and human rights. It also runs educational centers for Ethiopian Israelis. The foundation, which launched in 1986, was a victim of Bernie Madoff's Ponzi scheme in 2008, but Wiesel says it is now on sound footing. It has a budget of approximately $600,000 and three employees.
Drawing inspiration: Wiesel has also been outspoken on other issues, including combating anti-Zionism and antisemitism. But he said the focus on Uyghur advocacy was inspired by his father's activism in the movement to free Soviet Jewry, a cause that the elder Wiesel helped advance in the Jewish community by invoking his experience as a Holocaust survivor. Elisha Wiesel sees confronting China on the Uyghur genocide as a challenge of similar magnitude.
CHALLENGE AND VULNERABILITY
Strengthening our open structures: World Mental Health Day and Sukkot
"It is fortuitous timing that the start of Sukkot coincides with World Mental Health Day. Building a sukkah requires the use of organic materials, walls to withstand typical wind, an entryway and roofing that is open enough to see the stars. Looking at a typical 'minimalist' sukkah, it is often a fragile structure – impermanence and openness is part of its intentional design. The sukkah is an excellent analogy for mental health; just as the sukkah is imperfect, so, too, is mental health," write Drew Fidler, director of BBYO's Center for Adolescent Wellness, and Jill Goldstein Smith, a senior program manager at the Foundation for Jewish Camp, where she oversees Yedid Nefesh: Nurturing Mental, Emotional, Social, and Spiritual Health at Jewish Camp, in an opinion piece for eJewishPhilanthropy.
Convening the field: "In September, the Foundation for Jewish Camp and the BBYO Center for Adolescent Wellness facilitated an important conversation among camp directors, executives and mental health professionals on mental, emotional, social and spiritual health trends during summer 2022 – many of whom benefited from having a mental health professional at camp through the Yedid Nefesh initiative."
What does it mean to be healthy? "As we look at the trends from summer 2022 and the larger picture of mental health across North America, we have to ask the question: what does it truly mean to be healthy – mentally, emotionally and socially? Being mentally healthy does not mean being happy all the time. It is not a state of absolute balance and perfection. Rather, it is the ability to face challenges and know that things will get better. It is the ability to maintain relationships and live life without feeling the need to be closed off. In a sukkah, the holes and imperfections are where the light gets in."
Safe environments: "Jewish immersive experiences, like camp, are so deeply impactful in part because they create moments of challenge and encourage vulnerability within the context of safe, nurturing environments. It is in those moments of challenge and vulnerability that individuals are able to learn and grow. Mental health is our ability to face adversity, to feel a full range of emotions and get through to the other side."
TESHUVA
A survivor's disclosure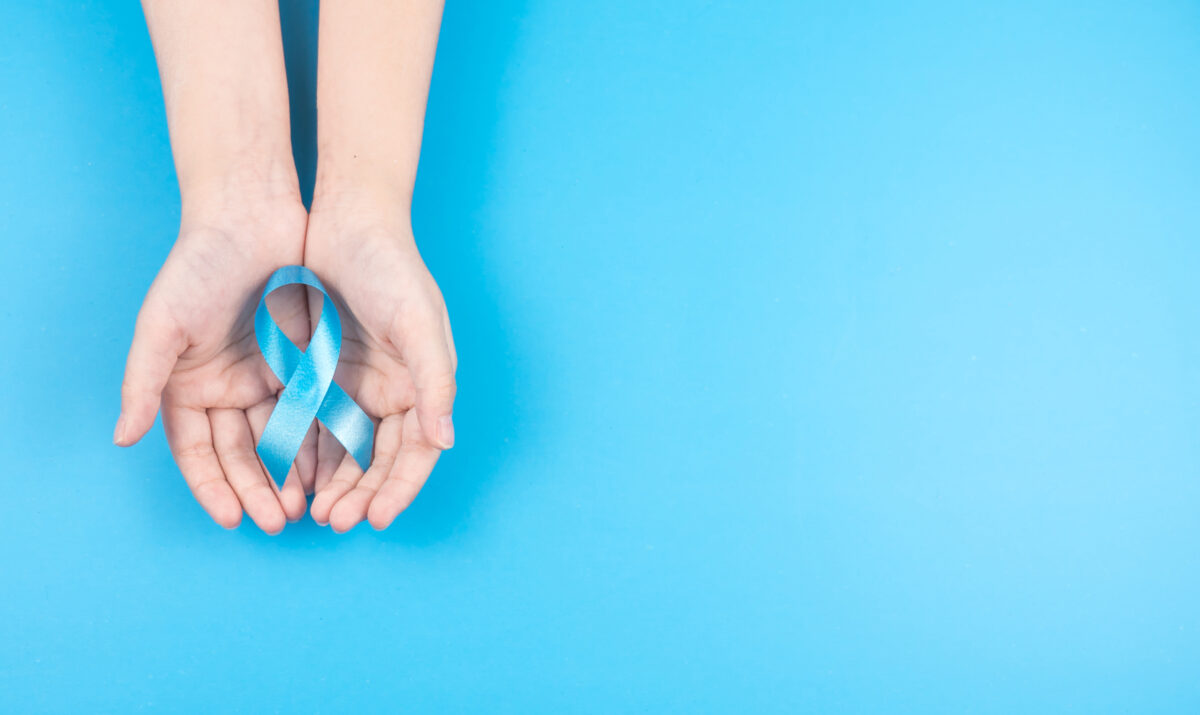 "If the example of other religions' responses to sex abuse scandals has taught us anything it's this: Until you deal with the past, you are helpless to confront the present. But instead of learning from those debacles, Jewish institutions are repeating the same mistakes, leaving them ill-equipped to respond effectively to current cases of abuse," writes Stephen Mills, a communications advisor to nonprofit groups and author of Chosen: A Memoir of Stolen Boyhood, in an opinion piece for eJewishPhilanthropy.
My story:"Since my memoir, Chosen, was published last spring, it's become clear that the organizations involved would rather deny their past and silence victims than face the disturbing truth of their failure to protect children… Bruce Feiler concluded his New York Times review of Chosen by beseeching Jewish organizations not to 'stifle the cries of those we're most called on to protect.'"
Teshuva: "What does such institutional courage look like in the Jewish world? In 2020, a former congregant of New York's Central Synagogue disclosed that she'd been sexually abused decades earlier by the synagogue's head rabbi. Central's current rabbi, Angela Buchdahl, did not hide behind how much time had passed, or attempt to muzzle the victim, or instruct her attorneys to dodge institutional responsibility. Instead, she honored the disclosure, mounted an independent investigation that surfaced more victims, and began a process of teshuvah — repentance and transformation — so that the community could bear witness and help victims heal. 'As our tradition teaches,' she wrote, 'we cannot shape our future if we ignore our past.'"
Worthy Reads
Investing in the Intangible: While mental health programs at large institutions have received several large gifts, smaller mental health organizations say raising money for their nonprofits is much harder, writes Maria Di Mento in The Chronicle of Philanthropy. "[Jonathan Meagher-Zayas, who oversees development communications at Villa of Hope] says some big donors don't understand why his organization needs large gifts since it gets government funding. But that government support comes with strict stipulations about how the money can be used, and it usually cannot support operating costs, Meagher-Zayas says. It also doesn't pay for new clinicians or the specially trained nurses and special-education teachers his group currently needs to hire to provide its services. Government funding also doesn't cover the charity's full programmatic costs, he says… Many wealthy donors and foundations only want to back something they can easily understand, like workforce development, or tangibles like equipment for telehealth programs or a building project. 'Mental health is one of the most intangible things to describe and understand, and that's what makes it harder to fundraise from foundations,' Meagher-Zayas says. [ChronicleofPhilanthropy]

Remembering Diwali: While diversity, equity and inclusion (DEI) initiatives typically focus on race, sexual orientation and gender, DEI professionals seldom include religion in how their workplaces handle diversity, "even though religion is an essential part of personal and community identity," Khyati Y. Joshi writes in Religion News Service. "Remember that not every conversation about holidays is about 'days off.' Years ago, not long after I earned tenure, my then-department chair scheduled an important meeting on Diwali — a meeting that would shape the direction of the department, and decisions affecting me and my students would be made. When I alerted her to the conflict, the chair told me I could skip the meeting. But that missed the point: Keeping the faculty meeting on my holiday denied me the opportunity to have my voice heard. She shouldn't have excused me; she should have moved the meeting…We all need to be conscious that religion is an essential part of personal and community identity." [RNS]
Community Comms
Be featured: Email us to inform the eJP readership of your upcoming event, job opening, or other communication.
Word on the Street
Ron Krit is the new national director of Life & Legacy, a flagship program of the Harold Grinspoon Foundation, succeeding Arlene D. Schiff. Krit previously served as the Jewish United Fund of Metropolitan Chicago's associate vice president of endowment development. Schiff will continue to work with the Life & Legacy program on a part-time basis…
Tzedek, the London-based Jewish charity founded 32 years ago to help alleviate poverty in the developing world, has ceased operations in the wake of the COVID-19 pandemic. World Jewish Relief will take over two of its programs: the delivery of U.K. Chief Rabbi Ephraim Mirvis' Ben Azzai program, which promotes social responsibility for young people, and its partnership with the Ghana Developing Communities Association…
New York State's commissioner of education has ordered New York City to work with a Williamsburg yeshiva on a plan for improving its secular education, according to The New York Times. The ruling marks the first time that the state has taken action against a Hasidic boys' school for failing to meet the state's standards for secular instruction…
Israeli government ministers voted on Wednesday to send the U.S.-brokered agreement on Israel's maritime border with Lebanon to the Knesset for review. The Knesset will have 14 days to review before the government can give final approval.
Jackie and Mike Bezos, through their Bezos Family Foundation, announced a $710 million gift to the Seattle-based Fred Hutchinson Cancer Center, the largest gift the center has ever received and one of the largest to any single cancer research organization in recent years…
Robert Toll, co-founder of home-builder Toll Brothers, died at 81. Among other philanthropic initiatives, Toll supported Seeds of Peace, a leadership-building program that brings teens from the world's conflict zones together at the organization's camp in Maine. Seeds of Peace maintains a central office in Jerusalem, with smaller offices in Cairo, Gaza, Ramallah and Tel Aviv, among others…
Pic of the Day
U.S. Ambassador to Israel Tom Nides carries a Torah during the septennial Hakhel gathering, a public reading of the Torah, at the Western Wall on Wednesday night.
Birthdays
Award-winning actor, comedian and screenwriter, Sacha Baron Cohen…
Encino, Calif., resident, Sonia Bordo… Former deputy assistant secretary at the USDA, now an attorney working on organic food law, Richard D. Siegel… Musician, singer, songwriter, best known for his lead role in the Simon & Garfunkel duo, Paul Simon… Immediate past chair of the Anti-Defamation League, Esta Gordon Epstein… Founder of PublicAffairs Books, an imprint of Perseus Books at Hachette Book Group, Peter L.W. Osnos.. Author of 12 cookbooks, Mollie Katzen… U.S. Sen. Maria Cantwell (D-WA)… Former White House press secretary under President George W. Bush, Ari Fleischer… Partner at FGS Global, Jack Krumholtz… Former AP bureau chief for Israel and the Palestinian Territories, now a home builder in the Indian state of Goa, Steven Gutkin… Second gentleman of the United States, Douglas Emhoff… Chairman of Disney General Entertainment Content, Dana Freedman Walden… Richard Lamke… Attorney general for England and Wales since last month, Michael Ellis… Emmy Award-winning film director, producer and screenwriter, Amy J. Berg… Israeli fashion model, Shiraz Tal… Executive director of Hillel at Ohio University, Sarah Livingston… Bookstore owner and author who rose to prominence as an editor at Gawker, Emily Gould… Pentagon correspondent for CNN, Oren Liebermann… Land-use attorney at Seattle-based firm of Hillis Clark Martin & Peterson, Joshua E. Friedmann… Congressional reporter for NBC News, Rebecca Shabad… Film director, producer and screenwriter, J.D. Lifshitz… Longtime former executive vice president of news standards and practices at CNN, Rick Davis… Director of donor engagement and philanthropy at the Mittleman Jewish Community Center and Portland Jewish Academy in Portland, Ore., Saul Korin…
Email Editor@eJewishPhilanthropy.com to have your birthday included.