A Shift in "Employment Thinking" Saving Nonprofits Millions During COVID-19 and Going Forward
A Sustainable Guide for Hiring Freelancers and Virtual Assistants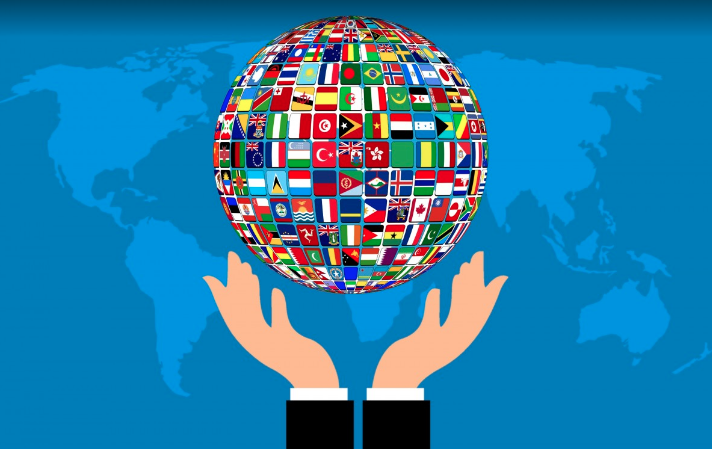 By Bradley Caro Cook, Ed.D.
[Author's note: The intent of this article is not to recommend the elimination of current employees, nor to encourage boards and CEOs to ask the question why do I need to pay a livable wage to my existing or forthcoming employees. Rather to provide an additional way to help nonprofits have mundane tasks off-loaded to freelancers to enable current and future team members to focus on the most important areas of their jobs.]
As the executive director of Career Up Now, a VERY lean nonprofit, I regularly ask myself how can I be penny-wise to ensure the long-term success and sustainability of my organization, being that one of the highest line-items for nonprofits is payroll.
So, when scaling Career Up Now to 6 cities, I asked myself the question, "How might I develop a team, with equitable pay, without overextending our budget?"
One of the strategies I used was an intentional community model. Read about it here. But this model could only take an organization so far.
Then I found a game-changing solution – hiring offshore or Israel based virtual assistants and freelancers.
What Are Virtual Assistants?
A virtual assistant (VA) is a freelancer who provides professional administrative, technical, or creative – social – assistance to nonprofits remotely. Through this modality nonprofits are not responsible for any employee-related taxes, insurance, or benefits because VAs are independent contractors rather than employees. The logistical problem of providing extra office space and equipment or supplies is also avoided.
Over the past year, Career Up Now has invested approximately $20,000 on various virtual assistants and freelancers to determine the best path and services for nonprofits to take. According to my analysis, if I would have hired full or part-time staff members to do the same jobs, it would have cost close to $350,000. Which is both a benefit for funders investing their precious resources, and a strong method for us as nonprofits to significantly decrease our priciest line item.
That being said, here are my findings and recommendations for hiring virtual assistants and freelancers.
Thinking Differently: The 4 Hour Work Week
In Tim Ferris's groundbreaking book, The 4 Hour Workweek, he places VAs at the core of how he achieves a 4-hour workweek. Therefore, I thought, "How might I apply this to the nonprofit sector?"
So, What Can a VA Do?
There are a host of things that virtual assistants can do, including:
Researching potential donors
Grant Writing
Social media management
Event management
Managing calendars, appointments and emails
Preparing reports
Personal tasks like booking hotels and restaurants
Simple digital marketing tasks
Developing websites
Taking phone calls
Calling donors to thank them
Editing podcasts and videos
Database entry
Data presentations
Managing email
Travel research and booking flights
Scheduling
And so much more..
Where Do I Find Virtual Assistants?
I've used three different services, and here are my takeaways:
The Most Popular Site for Hiring VAs and Freelancers: Upwork
Upwork has thousands of virtual assistants around the world. Its service providers range from qualified professionals to beginners. Workers on Upwork are hit or miss, which can slow me down in the process that it takes to train them. While you can search by country of residence, the characteristics I have found most helpful are evidence or testimonials regarding reliability and consistency as well as independent confirmation of their spoken and written English proficiency. Prior client references are a plus.
My Top Pick for the Gig Economy: Fiverr
Fiverr is an Israeli company that is excellent for one-off gigs or finding your go-to for specific tasks. I use Fiverr for graphic design, proofreading articles, animation, and audio editing. Since Fiverr is gig-based, there is not the opportunity to bring on someone that works solely with you.
The Fiverr Offer to Jewish Nonprofits
The great news is Fiverr is in the process of launching Fiverr for Nonprofits. Career Up Now is in the pilot group and they are inviting others through this article to participate in the pilot. This will include special services like grant writers and other high need areas for nonprofits. This offer is open to nonprofits who currently have experience working with independent contractors and/or outsourcing services. Click here if you are interested in learning more about this opportunity..
My Top Pick for Trained and Vetted Virtual Assistants and Freelancers: FreeUp
FreeUp is my top pick for bringing on a VA or Freelancer as they do a few unique things that the other services do not.
They vet and train all freelancers for specific jobs and skills, ensuring there is less training necessary on your part.
All workers are from the Philippines, speak English, and have proven proficiency in their area of expertise.
Freelancers start at $5 an hour (equitable pay/middle upper class pay for the Philippines).
My Top Pick for a Service That Trains You How to Have the Best VA Experience: Outsource School
If you are serious about bringing a part-time or full-time VA or freelancer onto your team, I highly recommend taking a course with Outsource School. Outsource School was developed by Nathan Hirsch, the founder of FreeUp, and I've found it to be the most comprehensive guide and course to interview, onboard, train, and manage virtual assistants to scale or support your nonprofit fast and affordably. Outsource school is the most useful resource that I've found to quickly understand how to ensure you have the best virtual assistant experience and not make timely mistakes along the way.
Outsource school offers a 25% discount to nonprofits.
A Co-Created Guide For Jewish Nonprofits
I've also co-created a guide for Jewish nonprofits which can be accessed here.
Conclusion
In the words of Rahm Immanuel, "you never want a good crisis to go to waste." During this "crisis" now is the time to reevaluate and adjust to the largest line items, and in particular payroll. This approach has the ability to save suffering organizations and increase the impact of lean ones. Let's not let this crisis go to waste.
At Your Service
In service of my fellow nonprofit Jewish communal professionals, I am happy to have a conversation regarding my experiences or your questions regarding this process. To book a time, please email me at Bradley@careerupnow.org or click here to book a time on my calendar directly.
Bradley Caro Cook, Ed.D. is the executive director of Career Up Now and often composes op-ed pieces which he hopes will enlighten and challenge the Jewish nonprofit world to understand and adopt new approaches and ways of thinking. He is the host of the nationally ranked Growth Exponential Podcast and will soon release his first book, Growth Hacking Secrets for Nonprofits. He can be reached at bradley@careerupnow.org