Your Daily Phil: Pres. Herzog announces new dialogue initiative at JFNA General Assembly in Tel Aviv
Good Monday morning!
In today's edition of Your Daily Phil, we report from the Jewish Federations of North America's General Assembly in Tel Aviv and feature op-eds from Sarah Mali and Ora Horn Prouser.
Israeli President Isaac Herzog announced the launch of a new initiative aimed at improving dialogue within the Jewish people and identifying new young Jewish leaders at the opening session of the Jewish Federations of North America's General Assembly in Tel Aviv on Sunday night, reports eJewishPhilanthropy's Judah Ari Gross.
The General Assembly, which runs through Wednesday, is being held in Israel this year, as it is every five years, though in this case the organizers decided to hold it in the spring instead of the fall to give attendees the opportunity to mark Israeli Memorial Day, Yom Hazikaron, and Independence Day, Yom Ha'atzmaut. The gathering also comes during a time of heightened tensions in Israel as regular demonstrations have rocked the country for the past four months over the government's proposed judicial overhaul.
Those protests spilled over into the General Assembly, with hundreds of demonstrators chanting and holding signs and flags outside the opening gala in Tel Aviv's expo center – and in some cases inside as well.
Israeli Prime Minister Benjamin Netanyahu, who was invited to speak at the event on Sunday night, bowed out hours before the start of the gala. His decision became one of the main topics of discussion by attendees, with some telling eJP that they saw it as a positive development as it removed a potential point of friction and discomfort, while others considered it a missed opportunity, both to hear from the premier and to give the attendees an opportunity to experience Israel's current political debate firsthand.
Herzog's proposal to address those rifts is "Kol Ha'am — Voice of the People: The President's Initiative for Worldwide Jewish Dialogue," which was developed jointly by his office, the Jewish Agency for Israel and the World Zionist Organization. The Jack, Joseph and Morton Mandel Foundation provided the initial stage of funding, the president's office said.
The General Assembly this year was deliberately kept low on content this year in order to offer the attendees more opportunity to experience Israel's 75th Independence Day commemorations, JFNA President and CEO Eric Fingerhut told eJP ahead of the event.
The only formal programming is being held on Monday, including a tense session titled "A Jew is a Jew is a Jew: The Law of Return and Defining What Qualifies as 'Jewish Enough,'" which included a panel with Knesset Member Simcha Rothman of the Religious Zionism party, who is one of the architects of the government's proposed judicial overhaul, as well as Yohanan Plesner of the Israel Democracy Institute and Alex Rif, the founder and CEO of the One Million Lobby, which represents the interests of Russian-speaking Israelis. The session was repeatedly interrupted by protesters – some Israelis, some visiting attendees – most of whom were escorted out by security.
The other sessions being held at the same time were far more collegial, attendees said. "It was like a tale of two GAs," National Council of Jewish Women CEO Sheila Katz, who attended multiple sessions, told eJP.
Love of country
A call to purpose: Thoughts for Israel's national days of mourning and celebration
"I recently asked a prominent figure in Israel how they would respond to the issue of judicial reform. They answered that they couldn't make an explicit response, since such a move would risk alienating other concerned parties and the issue of consensus-building was foremost in their mind," writes Sarah Mali, the newly appointed director general of the Jewish Federations of Canada–UIA in Israel, in an opinion piece for eJewishPhilanthropy.
The need for purpose: "Over the last few months, we have collectively deconstructed Israel, carefully diagnosing cause and effect. We have asked ourselves and one another how is this country's political system going to work best? How do we maintain or repair checks and balances? And when Israeli society is faltering, how do we restore it to health?"
Longer-term vision: "Now is the time to focus on why we are here and why we care in the first place. My influential Israeli figure did that. Instead of answering about how they would react, they reminded me of their longer-term vision of why they were in this role to begin with."
The arts process
'Thinking with our bodies' can transform Jewish education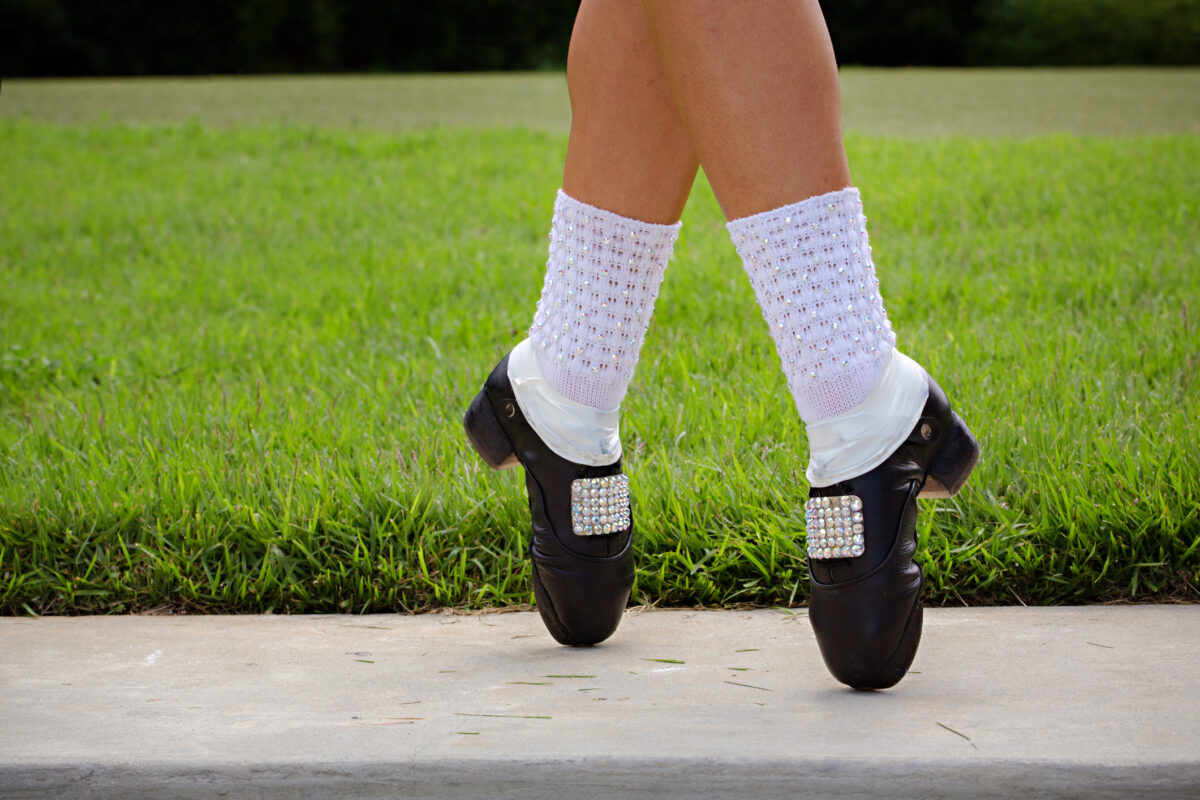 "Traditionally, Judaism is largely a text-based religion. We gather. We sit around the table. We study. As a result, Jewish education has not always been as receptive to those for whom sitting and learning is not the best mode of learning," writes Ora Horn Prouser, CEO and academic dean at the Academy for Jewish Religion, in an opinion piece for eJewishPhilanthropy.
Everyone learns differently: "The same can be said about those for whom the arts are their primary vehicle of expression. Many arts-oriented Jewish kids and adults do not often feel that what they do is fully appreciated and taken seriously by mainstream Jewish educational institutions. Those who train our clerical leaders often miss a profound opportunity by leaving out those who think and reflect best in ways other than conventional study 'at the table,' such as through embodied movement and the arts. However, my colleagues and I have begun to explore what happens when we incorporate using our bodies as a tool of study for our sacred within academic settings."
Worthy Reads
How Much and To Where?: Expanding on an opinion piece published by eJewishPhilanthropy, Jamie Levine Daniel breaks down donations to Israeli causes by American Jews in an article for The Conversation. "Israeli nonprofits amassed US$35.3 billion in total income in 2015, roughly $45 billion in 2023 dollars, from all sources. That total included revenue like university tuition and concert ticket sales, as well as $4.4 billion – roughly $5.6 billion in 2023 dollars – in donations from all sources, foreign and domestic. Donations from outside Israel accounted for $2.8 billion of those gifts, about two-thirds of this kind of funding… Much of this money, but not all of it, comes from American Jews and Jewish organizations." [TheConversation]
Around the Web
The trial for Robert Bowers, accused of murdering 11 people in 2018 who were a part of three different Pittsburgh synagogues — New Light, Dor Hadash and Tree of Life — begins today with jury selection…
Michael Bloomberg announced plans to leave his multibillion-dollar company, Bloomberg LP, to his charity, Bloomberg Philanthropies, in what may turn out to be the largest private philanthropic donation ever…
American Friends of the Hebrew University appointed Alison (Ali) Freed as chief development officer of the organization. Prior to joining AFHU, Freed was executive director of development at Penn Medicine, the University of Pennsylvania Health System…
Spill the Honey, whose mission is to highlight the historic alliances between the African American and Jewish communities, announced the appointment of Clarence B. Jones as chair. Jones will work with Executive Director Brenda Lawrence to leverage the history of the Jewish and African American alliance during the civil rights era and share that history with current and future generations…
Sarah Mali has been named director-general of Jewish Federations of Canada-UIA in Israel. Mali was most recently vice president of Masa Israel Journey and head of the Masa Leadership & Impact Center…
Barbara Picower will step down as president of the JPB Foundation in February 2024. The foundation's initial funding came from Barbara and her late husband's assets. Jeffrey Picower, who died in 2009, was the largest beneficiary of Bernie Madoff's Ponzi scheme. His estate agreed to a $7.2 billion forfeiture to settle claims brought by Irving Picard, the court-appointed trustee in the Madoff case. Deepak Bhargava, currently vice chair of the foundation's board of directors, will be its next president…
Entrepreneur and philanthropist Mark Ein is joining Josh Harris as a limited partner in a bid for the Washington Commanders football team…
Cartoonist Ed Koren died at 87. Beginning in 1962, Koren published over 1,000 cartoons in The New Yorker magazine…
Pic of the Day
Dayenu, a climate action organization, and RAC-NY hosted the New York Jewish Climate Summit on Sunday at Temple Shaaray Tefila in New York City.
Birthdays
Emmy-, Grammy-, Oscar-, Tony- and Peabody Award-winning singer and actress, Barbra Streisand…

Rabbi emeritus at Washington's Adas Israel Congregation, he is a former president of the Rabbinic Assembly, Rabbi Jeffrey A. Wohlberg… Delray Beach, Fla., resident, Phyllis Dupret… Former president and publisher of USA Today, Lawrence S. Kramer… Israeli designer, architect and artist, Ron Arad… President of Cincinnati-based Standard Textile, Gary Heiman… Former president of basketball operations for the Washington Wizards of the NBA for 16 seasons, himself an NBA player for nine seasons, Ernest "Ernie" Grunfeld… Columnist for Foreign Policy, Michael Hirsh… Emmy Award-winning television writer, producer and film screenwriter, known as the co-creator and showrunner of the television series "Lost," Damon Lindelof… Managing director at global consulting firm Actum, and author of books about Bernie Madoff and Rudy Giuliani, Andrew Kirtzman… CEO and President of Wells Fargo, previously the CEO of Visa, Charles Scharf… VP at Bernstein Private Wealth Management and rabbi of Baltimore's Shomrei Mishmeres HaKodesh, Rabbi Chaim Carl Schwartz… Deputy chief of staff for Councilmember Sidney Katz, Montgomery County Council in Maryland, Laurie Mintzer Edberg… National outreach director at AIPAC, Mark H. Waldman… Israeli actress, entrepreneur and lecturer, Maayan Keret… Film and television actor, Eric Salter Balfour… Brandon Hersh… Partner at Apollo Global Management, Reed Rayman… Tech and innovation reporter at Automotive News, Molly Boigon… Journalist and Israel Policy Forum board member Dana Wechsler Linden…