Your Daily Phil: New group focused on Iran + Jewish after-school programs go nationwide
Good Friday morning!
In today's edition of Your Daily Phil, we spotlight a new initiative by Jewish Kids Groups to start religious after-school programs across the country. We also feature op-eds from Erica Brown and Rabbi Ana Bonnheim. We'll start with the launch of a new group to support protests against the Iranian government.
For less-distracted reading over the weekend, browse this week's edition of The Weekly Print, a curated print-friendly PDF featuring a selection of recent Jewish Insider, eJewishPhilanthropy and The Circuit stories, including: Boy Meets Congress; Chicago's Jewish community could swing mayoral race; After praising Netanyahu, Porter 'concerned' about 'far-right voices' in his coalition; What's next for Israel's judicial reform protests?; Vertical farming rises to new heights in the UAE and Saudi Arabia; Biden admin considering new Middle Eastern census category that would include Israelis; Jewish students from across U.S. duke it out in N.Y. to see whose robots reign supreme; and Cooking up connection and cuisine, Our Big Kitchen feeds thousands in L.A. Print the latest edition here.
Several American Jewish leaders are launching a new organization in support of the ongoing protests in Iran, offering funding for different initiatives organized by members of the Iranian diaspora and by Iranian activists located outside the Islamic republic, leaders of the group revealed exclusively to eJewishPhilanthropy's Judah Ari Gross.
The Jewish Committee to Support 'Woman Life Freedom' in Iran (JCWLF) aims "to connect the American Jewish community with the Iranian diaspora" and to "help promote the Iranian people's aspirations and demands of the international community," the organization said in a statement. Jason Brodsky, a prominent Iran analyst involved in the launch, said this support included both spiritual support as JCWLF looks to "connect every temple and synagogue in the U.S. in supporting this moment for the Iranian people" and also financial support in the form of microgrants. Due to the international sanctions in place against Iran, the microgrants will go only to Iranian activists outside the country, not to groups operating in Iran, Brodsky clarified to eJP.
Iran has been rocked by regular protests for the past six months, which began after Jina "Mahsa" Amini, a 22-year-old Kurdish-Iranian woman, was killed while in the custody of Iran's morality police for allegedly not wearing a hijab. Amini's death sparked widespread demonstrations, some of the largest ever seen since the 1979 revolution, specifically against the mandatory hijab law but also more generally against the regime.
The JCWLF's steering group is led by several heads of major Jewish groups, philanthropists, former elected officials, businesspeople, academics and activists, including former ambassador and CEO of United Against Nuclear Iran (UANI) Mark Wallace; American Jewish Committee CEO and former Rep. Ted Deutch (D-FL); President and CEO of the Jewish Federations of North America Eric Fingerhut; Conference of Presidents of Major American Jewish Organizations CEO William Daroff; former U.S. Sen. Joseph Lieberman (I-CT) and his wife, Hadassah Lieberman; philanthropists James Tisch and Merryl Tisch; former ambassador Dennis Ross; Middle East Institute analyst Nazee Moinian; Brodsky, policy director of UANI; attorney Tali Farhadian Weinstein; executive director of PaykanArtCar Hiva Feizi; president of the Y&S Nazarian Family Foundation Sharon Nazarian and others.
Asked if he was concerned that Iranian leaders would use the existence of this Jewish-American grant-making group to discredit the protests, Brodsky said this would happen whether or not JCWLF existed. "They're going to blame Israel and the American Jewish community for everything anyway. It's important to not let their talking points and their antisemitic rhetoric interrupt the momentum building around the world in support of the Iranian people," he said.
No latchkey kids
New initiative sees after-school programs as key to Jewish education
The school day ends at 3 p.m., but the workday doesn't end until 5 p.m. – what's a parent to do? It's certainly not a new struggle, but the Jewish Kids Groups is hoping to provide a solution: Jewish after-school programs. JKG has run these programs in the Atlanta area since 2012, providing afternoon care three days a week for hundreds of children each year from pre-K to 10th grade. "Jewish after-school programs provide pick-up from school, healthy snacks, homework help, playtime, and also deep Jewish education and experiences through camp-style programming," Rachel Dobbs Schwartz, JKG's chief innovation officer, told eJewishPhilanthropy's Judah Ari Gross.
Spread what works: Now, after receiving a grant from the Marcus Foundation, the organization is looking to expand these programs nationwide beginning this upcoming school year with an initiative known as the Jewish After School Accelerator. "We've built a successful program here in Atlanta, and people have been reaching out for many years to discuss replicating the program," Ana Robbins, founder and executive director of JKG, said in a statement.
Lucky 11: Through the Jewish After School Accelerator, JKG will help up to 11 organizations set up their own after-school programs. These can be synagogues, Jewish Community Centers, Jewish federations or any other relevant group. Applications for the accelerator are open through April 19, and dozens of organizations have already applied or expressed an interest, Dobbs Schwartz said. If selected, participating organizations will receive "guidance from experts and collaborate with other cohort members to recruit, train, and retain staff; structure transportation plans; customize the student curriculum; and market the after-school program to families. Accelerator participants will receive matching grants of up to $100,000 over three years to offset start-up costs," according to JKG.
Filling a need: According to Dobbs Schwartz, the magic of these programs lies in the fact that they fulfill a need that most parents already have, unlike a Sunday religious school that has to be squeezed into a family's already packed schedule. "Parents need after-school care and parents need Jewish experiences for their kids that work with their schedules. This does both of those things," she said. "The kids are getting between three and four hours of Jewish enrichment and experiences every day and they're also getting that as part of their daily routine. The result is deeper connections and understanding of how Judaism fits into daily life and how it's applicable. And it becomes much less of an ask for families and more just a part of their lives."
The Torah of leadership
The perpetual flame: Thoughts on Parshat Tzav

"Since childhood, I have been mesmerized by the Ner Tamid, the permanently lit ritual lamp in every synagogue that hangs in front of the Aron, or Holy Ark. One of my favorite times of the week, then and now, is right after Friday night services when everyone congregates in the social hall before dispersing for the night when I often slip back into the sanctuary and sit in the front row for a few minutes by myself," writes Erica Brown, vice provost for values and leadership at Yeshiva University, in her weekly column for eJewishPhilanthropy, "The Torah of Leadership."
A flame is always burning: "In this week's sedra, Tzav, we have the foundational image that is captured in the Ner Tamid of every synagogue: 'The fire on the altar shall be kept burning, not to go out'… Rashi comments that one who extinguishes its flame transgresses not one but two commandments — that the fire of the altar remain lit and that it also never be extinguished. R. Abraham Ibn Ezra explains the repetition differently. The prohibition is repeated 'to add that it shall not go out during the day.' Even when you cannot see it, you must know that a flame is always burning."
For its own sake
What we're learning about Jewish learning
"Companies like Amazon and Instagram learn about their users' preferences and habits by offering practically every product and piece of content under the sun. A quick look at your purchase history can provide a pretty accurate snapshot of your needs, values and priorities… Travel inspiration, toddler clothes, diamond rings, career advice — these searches and purchases give real insight into where we are and what we're going through," writes Rabbi Ana Bonnheim, founding executive director of the Jewish Learning Collaborative, in an opinion piece for eJewishPhilanthropy.

Data speaks: "How can nonprofit organizations similarly understand the lives of their leaders? And how can the Jewish philanthropic community gain insight into which new projects should be prioritized for investment? The Jewish Learning Collaborative (JLC) has learned that the answers lie in offering staff, volunteers and stakeholders an Amazon-like breadth of options about Jewish learning and then paying attention to what they choose."

Learning for learning's sake: "For two years, the JLC has been listening to more than 275 learners at every staff and board level at 17 organizations throughout the Jewish community. When learning happens for learning's sake, and when the journey is self-determined, we can understand a lot by noticing what leaders choose to learn and why."

Read the full piece here.
Worthy Reads
Know Thyself?: As the country reckons with past injustices, foundations are beginning to examine the potentially sordid histories that led to their creation, Alex Daniels reports in The Chronicle of Philanthropy. "It was during a tour of Liberty Hall in 2019 that [Margaret Waldock] and the other members of the [Kean family's 1772 Foundation] board discovered that the family had used slave labor to build its wealth. It was a secret buried for decades. The revelation made it clear that the grant maker, which gives about $4 million a year in historic-preservation grants, should investigate the source of its wealth and focus its grant making on efforts to make America a more just and equitable place, Waldock says… Some academics and philanthropy experts say foundation leaders can only take part in present-day solutions if they thoroughly investigate their own creation. But other philanthropy experts say the historic examinations are distracting foundations from focusing on where they can do the most good today." [ChronicleofPhilanthropy]
Around the Web
The White House announced funding for global initiatives totaling more than $1 billion with other governments, the private sector, foundations and multilateral organizations to help close the digital divide. Commitments include $60 million to launch the Women in the Digital Economy Fund, a public-private initiative that aims to address the gender digital divide, at least half of which will focus on Africa. The fund includes $50 million from USAID and $10 million from the Bill & Melinda Gates Foundation…
Boaz Ganor was appointed head of Reichman University in Herzliya, Israel. Ganor is the founder and executive director of the International Institute for Counter-Terrorism and is the Ronald S. Lauder chair for counter-terrorism at the university…
Samantha Brody, a student at Brandeis University, and Gali Polichuk, a student at the University of Florida, have been appointed co-chairs of the Hillel International Student Cabinet for the upcoming academic year. In their roles, Brody and Polichuk will provide a student's perspective on Hillel International's board of directors…
United Synagogue of Conservative Judaism (USCJ) has entered into a joint venture with Israel's Ministry of Diaspora Affairs to engage American Jewish teens and teen leaders in Israel and Jewish education. The project will be funded at 50% for three years by the ministry and USCJ is raising matching funds…
U.K. Home Secretary Suella Braverman announced a "funding boost" of £1 million ($1.2 million) to the Community Security Trust and a new dedicated police task force to counter "vile antisemitic attacks"… 
The Healthcare Foundation of New Jersey awarded more than $2.1 million in grants to 14 New Jersey nonprofit organizations in the first quarter of 2023…  The Comcast NBCUniversal Foundation has committed to award $2.5 million through its NBCUniversal local impact grants, which will give unrestricted cash awards to nonprofit groups that foster storytelling, youth education and empowerment or community engagement…
Pic of the Day
American Jewish Joint Distribution Committee aid workers in Odessa unload matzah for distribution to the thousands of Jews preparing for the holiday in the Black Sea port city in Ukraine. This year, JDC is distributing 50,000 boxes of matzah across the war-torn country. The organization's Passover activities are supported by partnerships with the Claims Conference, the International Fellowship of Christians and Jews, the Jewish Federations of North America and UJA-Federation of New York.
Birthdays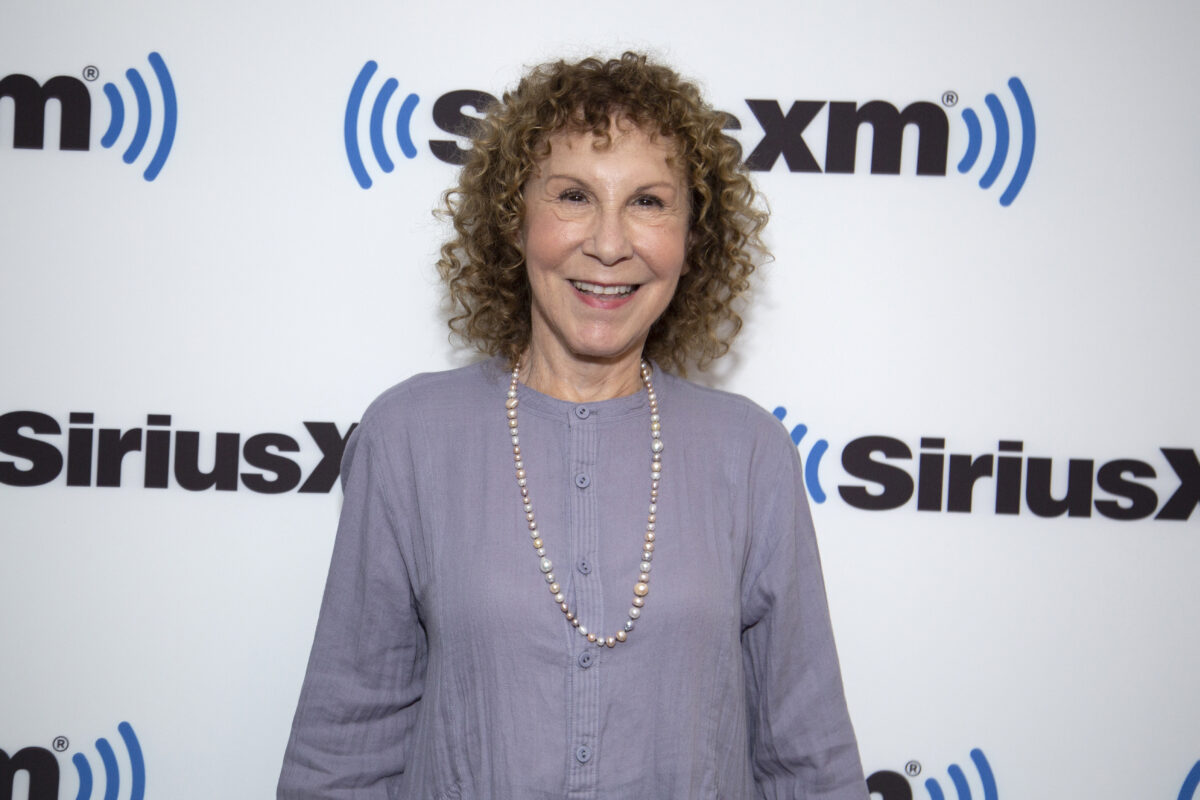 Emmy Award-winning actress, Rhea Jo Perlman…
FRIDAY: Music producer, band leader of the Tijuana Brass, Herb Alpert… New York Times best-selling novelist, poet and social activist, Marge Piercy… Former Democratic congressman from Massachusetts for 32 years, Barnett "Barney" Frank… U.S. senator (D-VT) for 48 years until this past January, Patrick Leahy… Former syndicated talk radio host on 400+ stations under the name Michael Savage, he is also a best-selling author and nutritionist under his real name, Michael Alan Weiner… U.S. Sen. Angus King (I-ME)… Comedian, actor and professional poker player, Gabe Kaplan… Retired professor of special education at Long Island University, Joel E. Mittler… Ice dancing coach and former competitive ice dancer, Natalia Dubova… Chairman of Apple, Inc. since 2011 and CEO of Calico, Arthur D. Levinson… New Jersey attorney, Steven L. Sacks-Wilner… Scottsdale, Ariz., resident, David L. Freedman… Chairman of Danaher Corporation, Steven M. Rales… Israeli singer and songwriter, Ehud Banai… Former deputy chairman of the Executive of the Jewish Agency, David Breakstone… Author and advertising executive, Joseph Alden Reiman… President at the Detroit-based Nemer Property Group, Larry Nemer… Rabbi of Kehillas Ohr Somayach and lecturer at Ohr Somayach Yeshiva in Jerusalem, Rabbi Yitzchak Breitowitz… Show-jumping equestrian and 10-time American Grand Prix Association Rider of the Year, she is a 2009 inductee into the International Jewish Sports Hall of Fame, Margie Goldstein-Engle… Emmy Award-winning writer and producer, Howard Gordon… Consultant for synagogues, Judah E. Isaacs… Two-term mayor of Chattanooga, Tenn., he is now a special representative for broadband in the U.S. Commerce Department, Andy Berke… Chief economic correspondent for Politico and co-author of its "Morning Money" column, Ben White… Rabbi of the Jewish community of Turkey, Menachem Mendel Chitrik… Chief legal correspondent at MSNBC, Ari Naftali Melber… Footballer for Beitar Jerusalem, who has also played for Chelsea, Manchester City and West Ham United in the English Premier League, Tal Ben Haim… Tal Meir Levine… Co-founder and former CMO of Tinder, Justin Mateen… British-French journalist, author of This Is London and Fragile Empire, Ben Judah… 2010 contestant on "America's Next Top Model," she went on to join the IDF, Esther Petrack… Howie Keenan… John Jacobson…
SATURDAY: Physicist and 1997 Nobel Prize laureate Claude Cohen-Tannoudji… Psychotherapist in South Florida, Annie Schlachet Garfield, LCSW… Former member of the Knesset for the Likud party, he is a nephew of Moshe Dayan, Uzi Dayan… Research associate and lecturer at Harvard University noted for her studies in animal cognition, particularly in relation to parrots, Irene Maxine Pepperberg… Former president and CEO of the Michigan League for Public Policy, Gilda Z. Jacobs… Singer-songwriter best known as the original lead guitarist for Sha Na Na and as the youngest person, at age 18, to play on the main stage at Woodstock in 1969, Henry Gross… Producer and director including the "Men in Black" trilogy, Barry Sonnenfeld… Retired NYC-based attorney, Freddie Berg… Lecturer at Stony Brook University's School of Journalism, Jonathan P. Friedman… Six-term member of the U.S. House of Representatives from Florida, he is the founder of the Ben Gamla Charter School network in Florida and now lives in Ra'anana, Israel, Peter Deutsch… President of Baltimore-based HealthSource Distributors and chairman of the Orthodox Union's Advocacy Center, Jerry L. Wolasky… Author of over 200 children's books, Mark Shulman… Former member of the Knesset for the Kadima party, Yulia Shamalov-Berkovich… VP of the Euro-Asian Jewish Congress and a leader of the Jewish community of Kyiv, Alexander (Aaron) Levin… Lawyer turned political thriller novelist, Brad Meltzer… Principal deputy director in HHS's Office of Intergovernmental Affairs, Jessica "Jess" Smith… Four-year star basketball player at the University of Maryland including a national championship in double overtime against Duke, she was drafted by the WNBA but played mostly in Israel, Shay Doron… Associate at Debevoise & Plimpton, Noah L. Schwartz… Former deputy White House communications director in the Trump administration, now on the staff of Sen. Bill Hagerty (R-TN), Julia Aviva Hahn… Ronald Lippman…
SUNDAY: Olympian, holder of the world record in the 50-mile walk which stood since 1972, he is a concentration camp survivor via the Kastner train and a professor emeritus at Ben-Gurion University, Shaul Paul Ladany… National security advisor under President Clinton, then executive director of UNICEF, he converted to Judaism in 2005, William Anthony Kirsopp Lake, best known as Tony Lake… Israeli businessman, with a portfolio in mining, energy, diamonds and real estate, Beny Steinmetz… Deputy U.S. attorney general (and later acting AG) during the Trump administration, now a nonresident fellow at the American Enterprise Institute, Jeffrey A. Rosen… Academy Award-winning film director, screenwriter and producer, David Frankel… Acting Supreme Court judge in Brooklyn, she is the founder of Ezras Nashim all-female volunteer ambulance corps in NYC, Rachel "Ruchie" Freier… On-air ice hockey analyst for NESN during pre-game, post-game and intermissions of the Boston Bruins, Billy Jaffe… Singer, songwriter, guitarist and composer, he is a founding member of the Jewish rock band Moshav, Duvid Swirsky… Producer and screenwriter including for "Breaking In" and "The Goldbergs," Adam F. Goldberg… Actress, producer and singer, she and her husband, Guy Nattiv, won the Academy Award for Best Live Action Short Film in 2019, Jaime Ray Newman… Metro reporter for the NYT covering NYC politics, Dana Rubinstein… Director for international economics at the White House's National Security Council, Brian Janovitz… Ph.D. candidate at NYU, Isaac Roszler… Chief field officer at the Israel on Campus Coalition, Elisabeth Rosenfeld… Rabbinical student at Hebrew Union College-Jewish Institute of Religion, Evan Lerner Traylor… Officer of both the annual Los Angeles Jewish Film Festival and the Warsaw Jewish Film Festival, Magda Strehlau… Attorney and strategic counsel at Medtronic, Rhona Shwaid… Miriam Rosen… Judith Berman…