Your Daily Phil: Jewish Review of Books goes independent + American Jewish University selling Bel Air campus
Good Friday morning!
Jews in Los Angeles reacted with shock and questions to news that American Jewish University is placing its Sunny & Isadore Familian Campus, which figures prominently in the lives of some Jewish Angelenos, up for sale, reports eJewishPhilanthropy's Esther Kustanowitz.
The Brandeis Bardin Campus in Simi Valley, home of the Brandeis Collegiate Institute and Camp Alonim, will remain under American Jewish University ownership and is not part of the sale. The Familian campus is in Los Angeles' Bel Air neighborhood.
"For those of us who have been students or teachers there, or who have lived in University of Judaism [as AJU was previously called]/AJU housing —in my case, all of the above — this certainly is the end of an era," Shawn Landres, co-founder of Jumpstart Labs, told eJP as news of the planned sale, which was first reported by the Jewish Journal, spread. "It also is potentially a historical and evolutionary milestone analogous to the sale of Los Angeles synagogues as they moved west, or even to the sale of Denver's Rose Hospital that created the Rose Community Foundation."
The sale raises several questions, Landres said, "Might AJU & Hebrew Union College L.A. finally join graduate and seminary forces? ….What could a sizable endowment make possible that couldn't be done before? In other words, this is the beginning of the next chapter of a quintessentially L.A. story."
Longtime Jewish professional Saul Korin, who is both an alum of AJU (then UJ) and a former employee, told eJP that the campus was "both an asset and a liability."
"The dorms needed to be filled and after the end of the undergraduate program that was always going to be difficult," said Korin, now based in Portland, Ore. "Hopefully this move will allow the campus to continue to serve the Los Angeles and larger Jewish community for the next 80 years."
"This does not have to be a loss for the Jewish community," Sam Yebri, a co-founder of Iranian-Jewish-American organization 30 Years After who is running for L.A. City Council, told eJP. "It is a massive strategic opportunity for another institution to leverage this incredible campus for continued learning and service. I hope our community and our city don't squander this opportunity."
MAKING MOVES

Jewish Review of Books goes independent
After 12 years under the umbrella of the Tikvah Fund, the Jewish Review of Books (JRB) has spun off into an independent publication with its own eponymous foundation. The publication's editor, Abe Socher, said the Jewish Review of Books Foundation will make sure that the quarterly magazine receives the attention it deserves while the Tikvah Fund focuses on other projects, reports eJewishPhilanthropy's Ben Sales.
Prioritizing: The magazine features book reviews as well as other cultural criticism and coverage of the Jewish intellectual world. Socher, a religion professor emeritus at Oberlin College, characterized the decision as mutual, and said Tikvah had been "enormously supportive" in the past. "I wanted to make sure that such a publication would continue to thrive and this seemed the best way forward to me," Socher told eJP.
Initial support: Financially, Socher said the JRB Foundation would initially be in sound financial shape. Its main funder is the The Jack, Joseph and Morton Mandel Foundation, which is contributing $1.5 million over three years. Mandel's CEO, former Brandeis University President Jehuda Reinharz, is the chair of the JRB Foundation, and Stephen Hoffman, Mandel's chairman, is also on the JRB Foundation board.
Preserving print: Hoffman told eJP that Mandel decided to fund the JRB Foundation because it admires both the magazine's content and its print format. The magazine's print content is accompanied by illustrations and published in a large-print edition that, Socher joked, makes it difficult to surreptitiously read in synagogue. "We think this is a piece that needs to be able to [be] held in your hand, sit on your table for a little bit, come back to it. Online reading doesn't allow that to happen as easily," Hoffman said.
Digital future: Tikvah, by contrast, is placing a greater focus on digital media, executive director Eric Cohen told eJP. In addition to the digital publication Mosaic, Cohen said Tikvah is funding a growing number of video courses and podcasts. He told eJP that JRB was "one of our greatest successes" at Tikvah. Socher did not attribute the spin-off to ideological differences with Tikvah, which leans to the right, though he did say that being independent would allow the magazine to embody "the conviction that the ideas and achievements of Jewish religion, literature and scholarship are interesting and valuable in and of themselves."
HEARD YESTERDAY
Arab party's Abbas dismisses claims Israel is an 'apartheid state'
Mansour Abbas, an Arab political leader in Israel's governing coalition, declined to call Israel an apartheid state during a virtual event with The Washington Institute for Near East Policy, a Washington, D.C., think tank, on Thursday. He also voiced support for the Abraham Accords and affirmed that Israel was created as a Jewish state, eJewishPhilanthropy's Ben Sales reports.
Making history: Abbas' party, Ra'am, was the first independent Arab party in history to join an Israeli governing coalition. "If you're talking about the state of relations within the State of Israel, I would not call it 'apartheid,'" he said, referencing a recent report by Amnesty International that accused Israel of apartheid both within its recognized borders and in the West Bank. Critics of the report have pointed to Abbas as an example of minority rights in Israel, which he echoed. "In practice, I'm inside the coalition, and if I wanted to be in the government [as a minister], I could have been in the government… I don't say, 'You're a racist,' or 'The state is racist,' or 'This is an apartheid state,' or 'not apartheid.'"
Emphasizing partnership: Abbas at times sidestepped contentious questions regarding the Israeli-Palestinian conflict, instead emphasizing his vision of Arab-Jewish partnership. "We want peace to dwell in the Holy Land between Jews and Arabs, and that the Palestinian issue will be addressed," he said. But he added that his top priority was the welfare of Israel's Arab citizens, and said "we failed" because the government "did not pay attention to the situation in the mixed cities," Arab-Jewish cities where riots erupted last May. He added, "You can't always aspire to change the world when you can't protect your own private world, your community."
Supporting the accords: Abbas did say that he supports the Abraham Accords, Israel's recent normalization agreements with the United Arab Emirates, Bahrain and Morocco, and added, "If there are other agreements, we will definitely support them."

Watch the full conversation here.
SELF-CARE
Caring for school leaders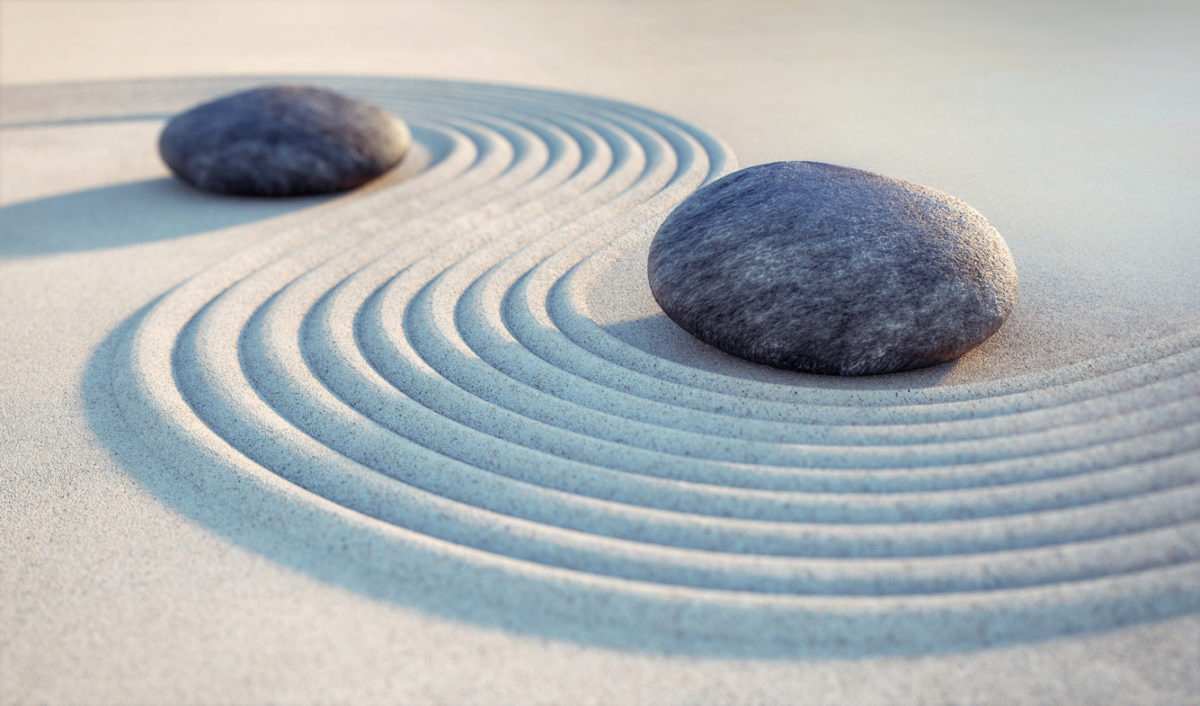 "Last week marked the shloshim, the 30-day period of mourning according to Jewish law, after my father passed away, so I have spent a lot of time recently thinking about what it is to care for yourself and others, and what it is to be cared for," writes Paul Bernstein, CEO of Prizmah: Center for Jewish Day Schools, in an opinion piece for eJewishPhilanthropy.
Minhag: "So much of our mourning tradition stems from minhag or tradition, so I realized that I was making a conscious choice to immerse myself in so many Jewish mourning practices. I found myself more deeply and intensely engaged than my pre-mourning self might have anticipated. Because of the gradual transition through traditional mourning stages, from grief to reentry to community, I have been able to accept the care and love of others around me and my family. The mourning structures helped me to accept their lovingkindness."
Structures: "In parashat Terumah, the Torah portion this week, we read in great detail about structures. The building of the Mishkan or Tabernacle is a monumental and crucial moment in Jewish history… There is no tax or obligation to give for the Mishkan. The entire project starts at the heart, with a kind of instinctual desire to participate…The same is true as you mourn. The structures are an extraordinarily important part of our lives. And yet, their impact is to help manifest what comes from your heart, and enable the heartfelt love and support of the community around you to come through."
Supporting our educational leaders: "As I think about how difficult it can be to support our educational leaders, I wonder how we elevate established structures, such as a head support committee, to provide the support educators most need, in these extraordinary times. The structures can best help if we can create an environment where school leaders, and those in the position to support them, are able to open their hearts, and put the structures to work for their mutual benefit."
Trusted approaches: "Caring for leaders is so critical to the future of the Jewish community. When it comes to the 'care and tending' of Jewish educational leaders — those who are responsible for one of the Jewish community's most treasured endeavors — there are trusted approaches, guidelines and patterns to emulate, just as in the construction of the Mishkan detailed in current and upcoming Torah portions."
Worthy Reads
Best Budgets Forward: Writing on Candid, Steven Green, the Jim Joseph Foundation's senior director of grant management and compliance, announced a new series of videos: "We offer what has worked for us and provide insight into why we think budgets prepared in this manner are effective. Even as we share these, we recognize that every situation has its own factors that inform the grant budget and application process. Over the last two years, for example, the Foundation took new steps to streamline a parallel application process through the Jewish Community Response and Impact Fund (JCRIF). The Foundation understood that some grantee-partners were facing unprecedented challenges caused by the pandemic and did not have time or resources for a normal grant application process. They also needed support quickly. In this instance and others, we heard from our partners and did our best to respond accordingly while also continuing to help them be the best versions of themselves." [Candid]
Young Climate Activist: Twelve-year-old Mira Berman of Haddonfield, N.J., a seventh-grader at Kellman Brown Academy, created a local chapter of the Jewish Youth Climate Movement (JYCM) called "the Kvutzah," Hebrew for "group." Ezra Solway writes in the Jewish Community Voice: "'I want people to understand that it's our own fate, that we're causing this to ourselves,' Berman said. 'We're polluting the environment, and it's going to be too late soon, so we might as well do something now. Cleaning our environment is Tikkun Olam.' Though she won't attend Jewish high school, opting for Haddonfield Memorial High School, Berman said that Jewish courses like Hebrew or Bible have come more naturally to her. 'My relationship with Judaism is very strong. I'm not going to stop practicing Judaism; it's going to keep with me as I grow. I don't want to leave it behind me.'" [JewishCommunityVoice]

Making a Difference: The Washington Jewish Week's Leenika Belfield-Martin interviews former Ambassador to Romania Alfred Moses about antisemitism, philanthropy and working with people across the aisle. "Just make up your mind and speak to people[, Moses said.] Go up to the Hill and talk to members of Congress. Also, write. You got to be an activist. You also have to bring people together, you can't do anything by yourself. This is particularly true in Washington." [WJW]
Community Comms
Be featured: Email us to inform the eJP readership of your upcoming event, job opening, or other communication.
Word on the Street
Dawn Arnall has been elected chair of the Simon Wiesenthal Center and its Museum of Tolerance…
The William Davidson Foundation donated $6.5 million to two of Detroit's cultural institutions — the Detroit Institute of Arts ($5 million) and the Detroit Symphony Orchestra ($1.5 million) — in memory of Byron and Dorothy Gerson, the brother-in-law and sister of the foundation's founder…
The Jed Foundation announced a $15 million grant from MacKenzie Scott in support of the foundation's efforts to address the mental health needs of teens and young adults…
Colgate University in Hamilton, N.Y., received a $25 million gift from alumni Chase Carey, his wife, Wendy, and their children, in support of renovating the Reid Athletic Center…
Through a partnership with Chevron, the Carlsbad Community Foundation recently awarded grants to 17 local nonprofit organizations…
Rabbi Simeon Maslin, a national leader in the Reform movement, died at 90.
Pic of the Day
Barnabas Szollos of Israel competes during yesterday's men's combined slalom event at the Beijing 2022 Winter Olympic Games at the National Alpine Skiing Center in Yanqing, China.
Birthdays
Best-selling author Judy Sussman Blume celebrates her birthday Saturday…
Friday: Los Angeles attorney, Shirley Cannon Munch… Journalist, writer and author of a Passover Haggadah co-written with his late wife Cokie Roberts, Steven V. Roberts… NYC-based gastroenterologist, Dr. Julio Messer… Former governor of Florida, Jeb Bush… Former member of Knesset, Eliyahu Michael "Eli" Ben-Dahan… ProPublica's editor-in-chief, Stephen Engelberg… Victorville, Calif., resident, Tricia Roth… Hospice and palliative care physician, Dr. Gary E. Applebaum… Principal at Buck Global, LLC, Alan Vorchheimer… U.S. Sen. Tammy Baldwin (D-WI)… Admin and special project coordinator for Jewish Renewal programs at JDC, Debbie Halali… Founder and president of RAINN and CEO of A&I Publishing, Scott Berkowitz… Lieutenant governor of Hawaii and physician, Joshua B. Green… Elected as a member of the Broward County (Fla.) School Board in the months following the death of her 14-year-old daughter Alyssa at the Marjory Stoneman Douglas High School shooting, Lori Alhadeff… Executive producer of the broadcast team at Salesforce, Rob Hendin… SVP of global public affairs at Blackstone, Ilana Ozernoy Mouritzen… VP of programming at City Winery, a pitcher for Team Israel in qualifying for the 2020 Olympics, Shlomo Lipetz… Former tight end on the NFL's Carolina Panthers, Mike Seidman… Republican strategist and president of Somm Consulting, Evan Siegfried… VP of global healthcare banking at Bank of America, David B. Stern… Director of enterprise solutions at Brightspot, Michelle Zar… Director of account management at Politico, Rachel Kosberg… Director of baseball development for MLB's Baltimore Orioles, Eve Rosenbaum… M&A associate at the NYC office of Cleary Gottlieb Steen & Hamilton, Alix Simnock…. Recent graduate of Yale Law School and author of two books on origami, he is a legal fellow for Greenpeace International, Scott Wasserman Stern… and his twin brother, working on the John Fetterman campaign for U.S. Senate from Pennsylvania, Eric Wasserman Stern… Johns Hopkins University computer science major, CY Neuberger… and YTC student Yisroel Neuberger… Executive director of Merkos 302, Rabbi Mendy Kotlarsky…
Saturday: Commercial director in the Inglewood and Beverly Hills offices of Keller Williams Realty, Gary Aminoff… Author, former member of Knesset and daughter of Moshe Dayan, Yael Dayan… Former prime minister of Israel, highly decorated IDF soldier and general, Ehud Barak… Periodontist in Newark, Del., Dr. Barry S. Kayne… Economist, physicist, legal scholar and libertarian theorist, son of Milton, David D. Friedman… Google's computer genius, author, inventor and futurist, Ray Kurzweil… Great-grandmother of Leah, Esther Dickman… Former co-chairman of Disney Media Networks and the president of Disney-ABC Television Group until 2019, Ben Sherwood.. Associate justice of the Supreme Court of the United States, Brett M. Kavanaugh… President and general counsel at The Louis D. Brandeis Center for Human Rights Under Law, Alyza Lewin… Film director, Darren Aronofsky… Comic book author and illustrator, Judd Winick… Comedian, actor and producer, Ari Shaffir… Deputy director for external affairs and communications at the Kresge Foundation, Christine M. Jacobs… Former MLB player, now the program director and owner of Centrefield Sports, Adam Stern… "Work & Life" columnist for The Wall Street Journal, Rachel Feintzeig… Visiting assistant professor at The Ohio State University Moritz College of Law, Michael Zuckerman… Director of research at the White House, Megan Apper… Associate in the DC office of Kirkland & Ellis focused on international trade and national security issues, Jeremy Iloulian… Senior manager of communications at Revel, Anna Miroff…
Sunday: Rabbi and Talmudic scholar, also emeritus professor of economics at NYU, Yisroel Mayer Kirzner… Former chair of the Toronto-based Mackenzie Institute think tank, Norm Gardner… Professor at American Jewish University in Los Angeles and scholar of biblical literature and Semitic languages, Ziony Zevit… Pamela Brown… Former talk show host of "The Jerry Springer Show" and former Democratic mayor of Cincinnati, Jerry Springer… Newsletter editor specializing in U.S. intelligence and foreign policy issues, Jeff Stein… U.S. Sen. Richard Blumenthal (D-CT)… Professor of anthropology at the University of Toronto, author of I Did Not Know You Were Jewish and Other Things Not to Say, Ivan Kalmar… Former CEO of the Cleveland Browns and president of the Philadelphia Eagles, Joe Banner… Radio broadcaster for the New York Mets, Howard "Howie" Rose… Former president of the United Jewish Community of Ukraine, Ihor Kolomoyskyi… Casting director, Amy Sobo… President and CEO of the congressionally chartered National Constitution Center in Philadelphia, Jeffrey Rose… Internet entrepreneur best known as the co-founder of Zynga, Mark Pincus… Immediate past chair of national women's philanthropy of The Jewish Federations of North America, Rochelle "Shelly" Kupfer … Former senior speechwriter for Treasury Secretaries Timothy Geithner and Jack Lew, Mark Cohen … Retired Israeli soccer player, Alon Harazi… Founding partner of Drowos Wealth Management Group of Wells Fargo Advisors, Bryan M. Drowos… Publisher of Southern California's Jewish Link Magazine, Dov Blauner… Corporate crisis correspondent at Reuters, Mike Spector… Director of communications at Columbia World Projects for Columbia University, Samantha Slater… Principal at Health Supply America, Jonathan Neuman… Director of philanthropy at LPPE LLC, Daniel Sperling… Founder and owner at Miami's Cadena Collective, Alejandra Aguirre…
Email Editor@eJewishPhilanthropy.com to have your birthday included.