Your Daily Phil: A new HIAS outpost in the UK + A shift in Israel-Diaspora relations
Good Tuesday morning!
Secretary of State Tony Blinken and Israeli Foreign Minister Yair Lapid discussed Israel's warming ties with the Arab world, rising antisemitism and the threat posed by a nuclear Iran in remarks on Monday at the American Jewish Committee's annual Global Forum in Manhattan.
In prerecorded video messages at the conference, held at Congregation Emanu-El of the City of New York, Blinken focused on "the alarming rise of antisemitism around the world" and on the United States' commitment to maintaining Israel's security, while Lapid discussed the Abraham Accords, Iran and the democratic values that link Israel with a wartorn Ukraine.
Blinken pointed to the historical connection between antisemitism and hatred of other groups. "Where antisemitism and Holocaust-denial spread, repression and democratic backsliding are, often, not far behind," he said.
The secretary of state reiterated the Biden administration's commitment to combating hatred worldwide, preventing Iran from acquiring or developing a nuclear weapon and expanding normalization with Arab states. He added, "Across these efforts, we're working to forge tangible improvements in the lives of Palestinians."
The plenary also included a panel of U.N. ambassadors from Israel, the United Arab Emirates, Bahrain and Morocco, who spoke about the 2020 Abraham Accords and ties between their countries.
Lapid discussed the common experience of Israelis and Ukrainians in resisting the violence of international aggressors to maintain their respective democracies. Recently, Lapid has issued among the most strident condemnations of Russian actions from within an Israeli government that has aided Ukraine while attempting to avoid aggravating Russia.
"This past year has reminded us that the biggest struggle in our world is not complicated," he said. "It is simple: There is a struggle between good and evil, between terror and violence on one side, and freedom and democracy on the other."
Lapid praised what he described as Israeli "liberal values," which he said persist despite perpetual conflict in the region. "They never caused us to give up on freedom of expression, the rule of law, our democracy or on liberal values of freedom of religion and defending minority rights," he said.
Referencing the one-year anniversary of Israel's governing coalition — whose future remains tenuous after Knesset member Nir Orbach, a member of Israeli Prime Minister Naftali Bennett's Yamina party, quit the bloc on Monday, placing the ruling coalition into the minority — Lapid said, "This is not just the government, but an exciting political experiment, which says we believe that even people who do not agree can work together for the common good."
ACROSS THE POND
HIAS continues international expansion by merging with UK's JCORE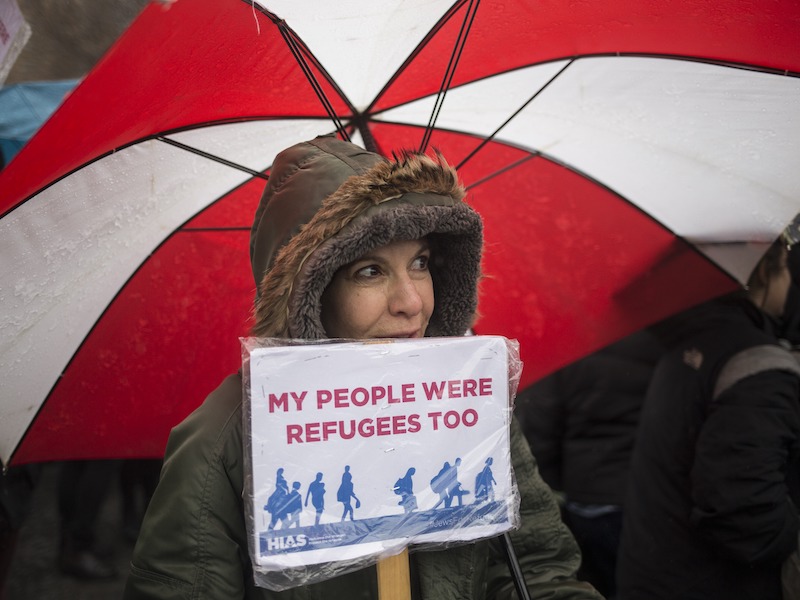 More than 140 years ago, the Hebrew Immigrant Aid Society was founded to welcome and resettle Jews into the United States. But about five years ago, when the government halted refugee resettlement, HIAS realized that it had to start looking beyond the U.S.'s borders. Now, HIAS is taking one more step in its international expansion. It announced yesterday that it is combining with the Jewish Council for Racial Equality (JCORE), a British group that combats racism and, like HIAS, works on refugee aid, reports eJewishPhilanthropy's Ben Sales.
A small addition: HIAS already has offices in 16 countries outside the U.S., including in the European Union. JCORE's budget of less than $300,000 will be added onto HIAS' annual $147 million budget, and its five employees will join HIAS' global staff of more than 1,600. Although HIAS is focused on refugee aid, JCORE's work against racism and on relations between Jews and other minorities in the U.K. will continue. HIAS is also in the process of opening offices in Poland, Moldova and Romania to directly serve Ukrainian refugees.
Cultural ties: "We've always been interested in engaging in the U.K. and the Jewish community there is similar in many ways to that of the United States in terms of having a significant part of it that is engaged in social issues and human rights issues," HIAS CEO Mark Hetfield told eJP. "[JCORE staff] engage synagogues on asylum seekers and refugees. They advocate through the Jewish lens on those issues."
COLLABORATIONS
It's time for a paradigm shift in Israel-Diaspora relations
"Looking at the first year of the new Israeli government, it is safe to say that not only is COVID-19 under control and the economy back on track, but [also that] this government [has] managed to restore trust and confidence in the Jewish state's alliance with world Jewry. Building on these achievements, now is the time for a paradigm shift," writes Idan Roll, Israel's deputy minister of foreign affairs, in an opinion piece for eJewishPhilanthropy.
Vital needs: "Strong Israel-Diaspora relations are vital for Israel. First and foremost, it is an inherent value of Israel as the home of the Jewish people. In addition, these relations have long been considered a pillar [of] Israel's national security. Traditionally, Israel relied on the financial and political support of Jews living abroad. Diaspora Jews, particularly in communities in the U.S. and Europe, are the 'first line of defense' against delegitimization and [boycott, divestment and sanction] efforts, which often include antisemitic characteristics. Jewish philanthropists are still the main contributors to social causes in Israel, and it is undisputed that Jewish individuals and groups are leading advocates for Israel within their countries. Israel's role has mainly involved assisting endangered Jewish communities and integrating Jews wishing to make aliyah," or immigrate to Israel.
Natural affinity: "A chief challenge that the Jewish Diaspora faces today is how to connect younger generations to their Jewish identity and Israel… A strong Jewish identity leads to a natural affinity toward Israel, and a deep connection to Israel creates a link to our people's history and tradition and [to] our current state of affairs. Therefore, it is clear that Israel has a stake in the matter and should take a more active role in tackling this challenge."
crisis mode
Fresh views on the ongoing teacher shortage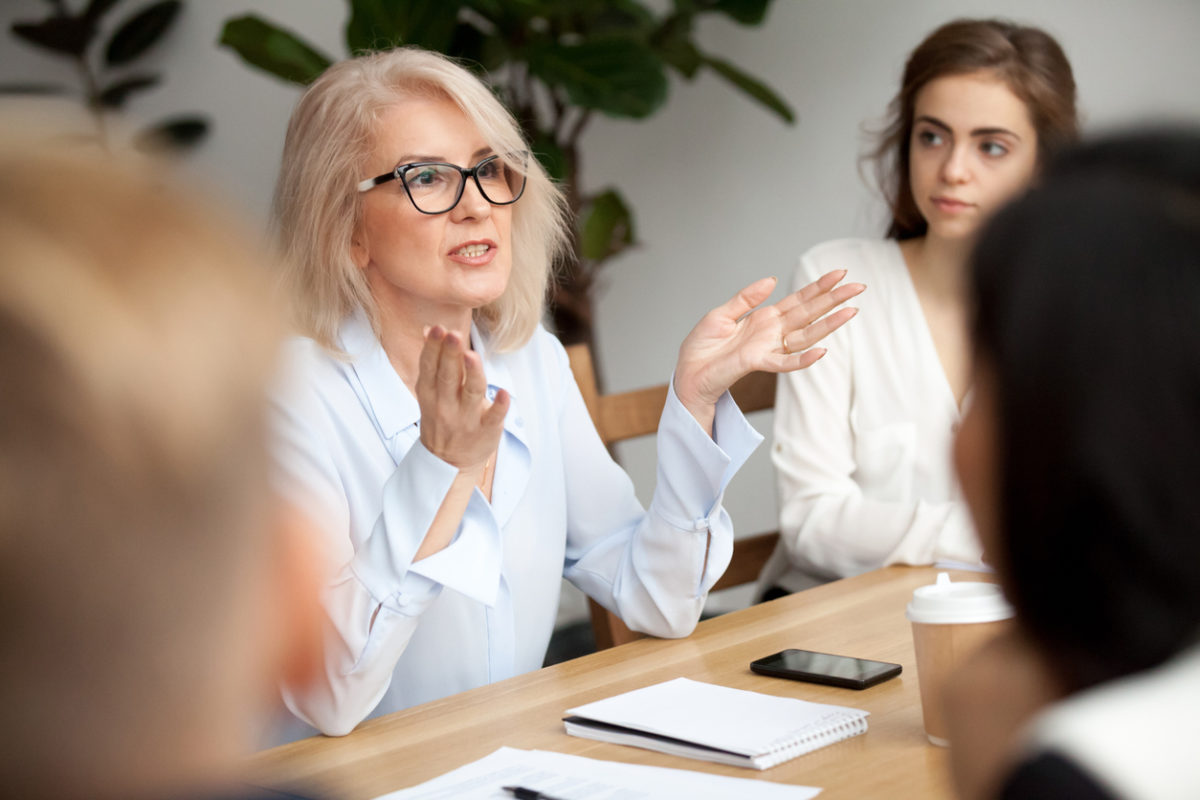 Over the past year, an important conversation began about the worsening shortage of teachers in Jewish day schools. The conversation was kicked off last summer by CASJE's seminal report on what it takes to launch and maintain a career in Jewish education, followed by several opinion pieces in eJewishPhilanthropy (e.g., here and here). Today, we reignite the conversation with pieces from Dana Sheanin, Aharoni Carmel, Yael Harari, Nina Bruder and Fayge Safran Novogroder.
*
Asking teachers what they need: "Perhaps we might start by simply asking teachers what they need today to do their jobs. What support might they prioritize? We need to recognize that teachers are not a homogenous group, but rather a set of unique individuals, doing uniquely difficult jobs. It is incumbent on us to treat them as the lifelong learners they are, and to offer them a continuum of support throughout their careers, from coaching to training to networking opportunities," writes Dana Sheanin, CEO of Jewish LearningWorks. Read the full piece here.
*

Building the educator pipeline: "Recognizing the crisis, we need to consider new methods to bring more people into the field in a systematic and thoughtful way. What is the right stage at which to begin planting seeds for a career in education? What are the optimal touch points? Who are the ideal candidates?" write Aharoni Carmel, founding CEO, and Yael Harari, chief operating officer, of TalentEducators. Read the full piece here.
*

Urging professional training: "Many factors go into attracting and retaining vibrant, creative, enthusiastic, empathic and knowledgeable people who love children and have a passion for teaching. Imagine if all Jewish day schools altered their hiring and retention criteria and expectations to include professional training, standards of practice and ongoing support, especially for those entering the field or taking on new roles," write Nina Bruder, executive director, and Fayge Safran Novogroder, senior manager, at Jewish New Teacher Project. Read the full piece here.
Worthy Reads
Bandaid Brand: Israeli artist Dede Bandaid is creating street art in the city of Cleveland to help the local community of artists, Amanda Koehn writes in the Cleveland Jewish News. Dede and his partner, Nitzan Mintz, visited the city on the invitation of the Jewish Federation of Cleveland. "He developed his installations to feature images of Northeast Ohio visual and performing artists and leaders. Into each image, he incorporated his signature band-aid graphics as a symbol for healing amid the trauma that's faced the art community as the pandemic shut down galleries and performances around the world. 'I think this project can fit anywhere,' said Dede, who conceals his face and identity to the public. 'The whole world has been affected by the pandemic and this was the inspiration for this specific project, when all the musicians and artists from different fields couldn't perform or exhibit their works or be seen – I felt at least. Me and Nitzan, my partner … we both felt very strongly the urge to be in touch with the audience, to keep sharing our concept, ideas.'" [ClevelandJewishNews]
Community Comms
Move forward in your Jewish community career. Discover Spertus Institute's MA in Jewish Professional Studies. Fellowship funding available. Preferred admissions through June 30.
Be featured: Email us to inform the eJP readership of your upcoming event, job opening, or other communication.
Word on the Street
The Japan-based Nippon Foundation is launching a fundraising drive to provide more than 1,200 Ukrainian evacuees in Japan with additional financial support for language studies and other needs…
Bates College in Lewiston, Maine, announced a $5 million gift to expand access to need-based financial aid for international students…
Malvern Preparatory School in Malvern, Pa., received a $20 million gift from the Howley Foundation in support of student scholarships…
Renowned Israeli novelist A.B. Yehoshuadied at 85. He was also a peace activist, and received the Israel Prize for Literature in 1995 and the French Prix Médicis in 2012.…
Lady Anna Cowen, the widow of former Australian Governor-General Sir Zeelman Cowen, died at 96…
Pic of the Day
Filmmaker Quentin Tarantino (center) received an honorary degree from the Hebrew University of Jerusalem at a ceremony on Monday during the university's board of governors meeting.
Birthdays
Former French diplomat and advisor to former French Presidents Chirac and Sarkozy, Jean-David Levitte…
Retired Soviet nuclear scientist, now writing from Skokie, Ill., on Jewish intellectual spirituality, Vladimir Minkov… Former Member of Knesset and twice Israel's minister of finance, Avraham "Beiga" Shochat… Retied U.S. district judge for the district of Maryland, Marvin Joseph Garbis… Beryl Geber… Joanna Lerner… Senior fellow at Project HOPE, Gail R. Wilensky… 45th president of the United States, Donald J. Trump… Television sportscaster and journalist, Len Berman… Russian-born businessman and philanthropist, he was knighted by Queen Elizabeth II in 2017, Sir Leonard "Len" Blavatnik… CEO at M+R Strategic Services, William Benjamin "Bill" Wasserman… President of Blue Diamond HR LLC, Michelle "Shel" Grossman… President of Williams College in Williamstown, Mass., Maud S. Mandel… VP of media partnerships at Meta/Facebook, Campbell Brown… Singer-songwriter with nine studio albums, Joshua Radin… Co-founder of Kelp, Daniel M. Gaynor… Australian fashion model and businesswoman, Kathryn Eisman… Pavel Khodorkovsky… Former deputy assistant secretary at HUD and then senior advisor at OMB, Paige Esterkin Bronitsky… Campaign coordinator in the recently successful recall election of San Francisco DA Chesa Boudin, Lilly Rapson… Copywriter at OnMessage, Julia Cohen… Recent J.D. graduate at Chapman University School of Law, Jacob Ellenhorn… Freelance writer specializing in European and Israeli politics, Liam Hoare…
Email Editor@eJewishPhilanthropy.com to have your birthday included.