What We're Hearing from the Field
April 25-May 8, 2020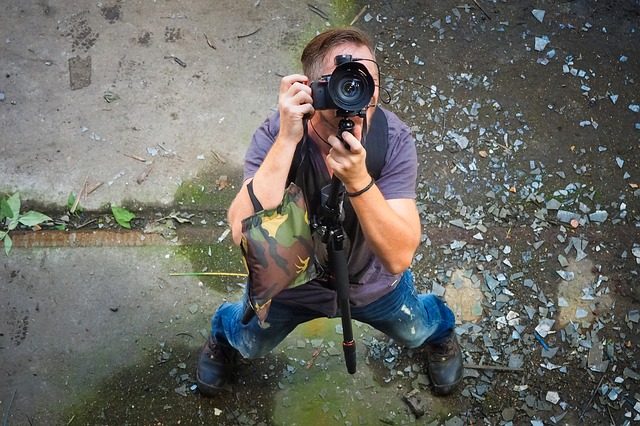 By Leading Edge, JPRO Network, UpStart, Jewish Social Justice Roundtable, and Board Member Institute for Jewish Nonprofits
Many of you have continued to ask what we've been seeing and hearing from Jewish nonprofits on the ground.
Each week, we speak with hundreds of funders, volunteer leaders, and professionals at all levels from across the Jewish community. The following is a synthesis of the prevailing themes we heard most frequently and urgently during the past two weeks (April 25 – May 8).
Please note: This situation is changing day by day. What follows is not an exhaustive list of themes, nor is it ever-green. This summary provides a "pulse" of what we see at this moment in time, with an emphasis on developments that are important and new. (For our last summary of themes, see here.)
Across the community, transcending every level of the organization, we hear an acute need for focused technical support to enable organizations to both "make it through" the crisis and find their role beyond it. Board members, executives, and staff are seeking immediate support around fundraising, strategic planning, financial modeling, contingency planning, as well as individualized coaching.
CEOS' Top Concerns and Needs:
As organizations contend with their role in the Jewish communal ecosystem, there is a growing awareness that collaborations, mergers, consolidations, and closures are both necessary and inevitable. As a result, some leaders are beginning to ask some difficult questions: "will my organization survive and should it?"
Many leaders are concerned that the progress that has been made in recent years to center conversations and initiatives around diversity, equity, inclusion, and justice (DEIJ) will begin to fall away or be deprioritized in this environment. Many CEOs are concerned that the rate of change and the pace of decision-making creates an environment that ignores the voices and needs of Jews of Color and multiracial members of our community. As organizations look forward, more and more CEOs are seeking full and meaningful processes that incorporate a DEIJ lens and consider the wants and needs of the full diversity of the community.
Amidst the stress of managing in this environment, there is also exciting innovation and experimentation happening as the Jewish community retools education, engagement, and more. Technology is enabling some who would not otherwise have access to programming to participate. Organizations are challenged to identify a path forward that leverages this creativity, visibility, and access when things begin to reopen.
CEOs are struggling to balance a multiplicity of internal and external voices – some of which want immediate action and others of which want a robust process of decision-making to determine what comes next.
Professionals' Top Concerns and Needs:
As layoffs and furloughs continue, professionals are thinking about how best to support the employees that remain – many of whom are carrying extra workloads or survivors' guilt, on top of challenging contexts at home. In some cases, there is a sense that the staff that remains does not necessarily have all the skills needed to fulfill the organization's mission. This has magnified the tension between senior and middle management, particularly in cases where there is a feeling on the part of the staff of a lack of transparency or equity in how difficult decisions have been made.
As we look toward week nine of this crisis, talent professionals are managing the felt impact of the crisis while also attempting to fulfill their daily talent management roles. Some issues that have risen to the forefront include: employee morale and motivation, preventing burnout, establishing a meaningful cadence and focus for performance management; and, maintaining strong interpersonal dynamics in a dispersed environment.
Professionals at all levels are eager to support those who have been furloughed or laid off. Local and national organizations are creating resources to help job seekers, promote mental health, establish communication protocols for maintaining connection, etc. Still, there is frustration that more needs to be done.
Boards' Top Concerns and Needs:
Boards are experimenting with different ways to work, meet, and hold retreats in a way that promotes generative and meaningful engagement.
Boards appear to be lagging behind professionals in understanding the opportunities to collaborate or consolidate. Many board members are focused on individual organizational needs instead of having a field-wide perch. There is a concern that boards will focus on the brand over the mission.
As the crisis stretches on, some board members are becoming disengaged. As organizational needs mount and board members are called upon to provide resource and human capital support, they are evaluating their immediate and long-term commitment to the organizations they serve.
In recent years, many boards have become large and, at times, unwieldy. As a result, there is a lot of discussion around the value and efficacy of shrinking the size of boards as smaller boards seem more poised to pivot quickly and nimbly as this moment demands.
This week ends with profound exhaustion and sadness throughout our community as organizations face furloughs and layoffs, as camps announce closures, and as the end date for this crisis seems to be further and further away. At the same time, we have heard professionals at all levels express feelings of great pride in their organizations and a deep connection to their purpose. By this, we are buoyed.
Leading Edge, Gali Cooks
JPRO Network, Ilana Aisen
Board Member Institute for Jewish Nonprofits, Alicia Oberman
Jewish Social Justice Roundtable, Abby Levine
UpStart, Aaron Katler