By Sherri W. Morr & Zvi Zobin
Growing up in a small town in Virginia, we went to temple frequently. It was not because of religion, but more so because it was a social activity. Norfolk, Va., in the 1950s was a Navy town where social events were commonplace. Clubs, organizations, the Azalea Festival, youth groups – even the Brownies – was all about socialization and a dose of goodwill, or what we refer to today as advocacy and social action. The First Families of Virginia Club echoed these class determinations as well. Going to temple was an act of "I am present." Where you sat in this Conservative temple mattered; you could be identified by where you sat. All seats on Rosh Hashanah and Yom Kippur were reserved and you had to show your tickets before entry. Guarding the doors was a heavy-set man, dark shirt, light tie, looking intimidating to all, even those in the front seats, those very best seats close to the bimah based on the high (many zeroes) level of their donations. Children were never allowed in the main sanctuary, no matter the excuse – and we kids tried them all. Sailors were directed to the balcony. Children could sneak onto the balcony. Some members rationalized the first few balcony rows were the best for total viewing of the huge sanctuary.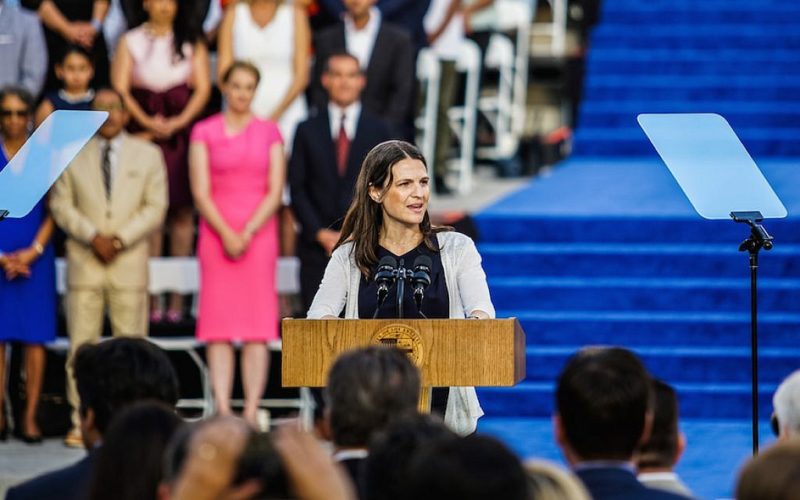 Today my husband and I are members of IKAR in Los Angeles. We met there and have now been married for five years.
IKAR is the opposite of the temple I grew up in. There are no reserved seats (except for the mayor of Los Angeles or other dignitaries). Instead of a burly guard, there is a welcome table staffed by volunteers asking if you are new and giving you a siddur and chumash to assist your praying. The service is in the Conservative mode, mainly Hebrew, but with much singing, foot-stomping & clapping and when the occasion calls for it, dancing in the aisles. It is spiritual and provocative. It is egalitarian, highly inclusive, independent, it fuses holy with chutzpah. The milieu is connected to the important issues of the day, and acts upon them with numerous programs operated by volunteers to assist those in need. It is a huge success among young people, starter families and many to be able to say, "Yes I have been to IKAR, it's so cool." Whether it's a simcha, a loss or a tragedy IKAR is there for you-they have you and hold you. Last year, IKAR's total membership reached more than 700 households – it has since topped 900 households. Even during COVID-19, IKAR continues to grow, as does involvement on all levels of social justice, morning minyans, Torah study as well as youth and teen programming.
And so last year, when COVID-19 hit our world and created total change in our lives, IKAR, like all organizations, had to pivot and figure out how to hold our community and maintain the intimacy and connection with our members since for so many IKAR is our connection, our mishpochah; without it many would be lost.
Members would not know where to say kaddish, or how Bnai Mitzvot would take place. Where would I go to see my community, to schmooze, to pray seated next to my husband, to hear words of wisdom from our four rabbis and to be motivated as an active Jew?
In a nano-second, IKAR went virtual. We learned Zoom. The aforementioned possible losses became reimagined, redesigned. Oh, how we missed the lovely scent of IKAR without touching, hugs, holding hands and especially communal praying. Because of COVID-19, healing circles were designed as means of determining who might need professional referrals. Virtual morning minyans give members the ability to check in before they start their day. There is the realization that families are overloaded with school at home for their children, work at home for adults and total lack of childcare breaks. Grandparents from afar cannot see their grandchildren in person. Everyone is stressed, lonely in households of five or more people, or simply one person.
Ten months in, IKAR is thriving. One of the areas that made that happen was "IKAR from Afar." Suddenly people from all over the United States, the U.K., Brazil and Canada are a part of our IKAR community. Drawn by the High Holy Days, many have stayed with us for Shabbat, for Havdalah and other programs including learning Torah with our clergy. These individuals have become a new chevra for IKAR. It matters not your color, your background or if you are newly Jewish. One needs not even be Jewish.
These individuals hold virtual Zoom calls together and share with IKARites or staff their own stories of how welcome they feel from IKAR even from hundreds or thousands of miles away.
During virtual services, new attendees are asked to raise their hands if they are new and are assigned to breakout rooms. In small groups, they speak to each other about how they found IKAR and how it makes them feel connected to something larger than their own lives. If finances are a concern, many join as Ezra members, allowing them to pay what they are able.
The age range of our members varies; some are young, many have recently relocated to a city to take a job or further their career. These individuals benefit tremendously; they discover resources simply by hearing others' stories. Senior Rabbi and IKAR Founder Sharon Brous and CEO Melissa Balaban also check in with new members.
Planning is already underway for a time when social distancing is no longer necessary. The IKAR membership committee will be integral in each and every touch, reporting back to IKAR's administrative team. If you are an IKAR attendee, a member, you are not the stranger in the room.
Now with the vaccine and COVID rates decreasing in some cities, we can only hope for an in-person gathering one day soon. It helps to look forward to that future. I know I fantasize about joy I will feel on that first IKAR Shabbat morning when, with tears and gratitude, we touch those we are grateful to finally see.
Sherri has spent the last several decades working & consulting in and out of the Jewish community as an expert in nonprofit management. She completed an MA & an Honorary Doctorate at Hebrew Union College in Los Angeles. She is on the Jewish Women's Theatre Advisory Council, the board of Yesh Tikva, and a member of the Steering Committee of Chai Village LA.
Zvi Zobin is the Membership & Community Engagement Manager at IKAR in Los Angeles. He moved to Los Angeles after six years in New York City, where he graduated from Yeshiva University with a B.S. in Business Management and worked as the Programming Director for Bnei Akiva of the US and Canada. Zvi's passion for the Jewish Community led him to become a Birthright Israel Fellow, BBYO Jewish Educator, and day camp director for Kosher Passover Holidays.