Opinion
Four Essential Ingredients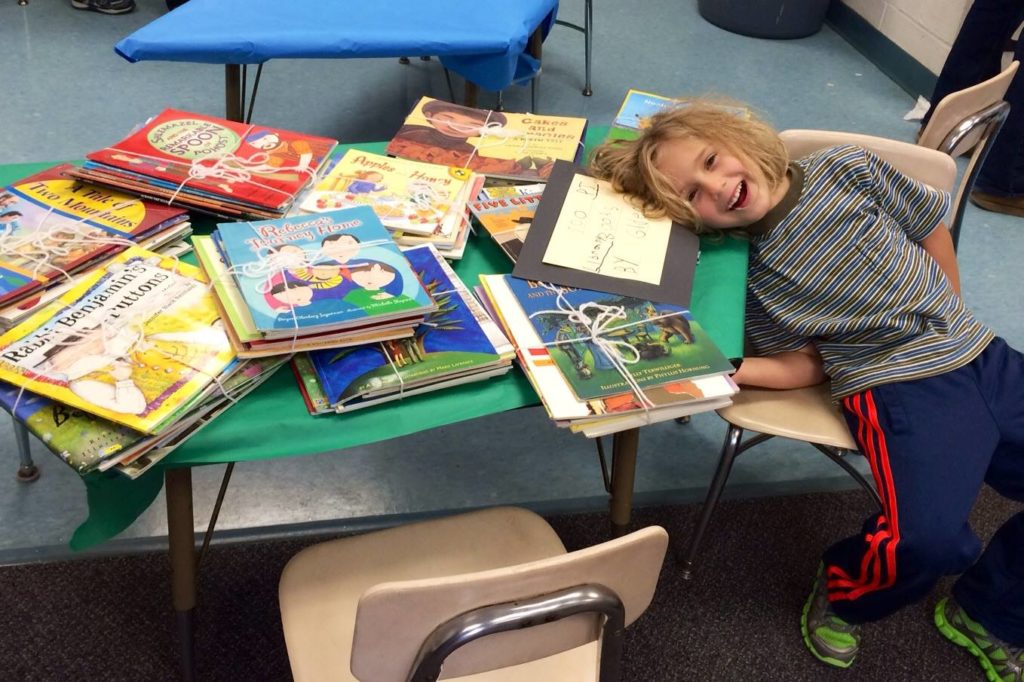 By Justine Saidman
At the beginning of April, I had the pleasure of attending the PJ Library Conference in Springfield, Massachusetts. For those who don't know, PJ Library is a not for profit organisation that sends the monthly gift of Jewish children's books to families across the world. The aim of the program is to encourage families to talk together about values and traditions that are important to their Jewish journeys.
The annual conference brings together PJ Library program professionals from across North America and Canada and representatives from PJ Library's global operations in Latin America, the UK, South Africa, Russia, Australia and Israel. It provides an opportunity for like-minded people to gather, recharge, engage and inspire each other to continue to seek excellence in the gritty work of connecting young families to the Jewish stories that constitute their heritage and to each other.
This year was my fifth conference and each year I marvel at the intensity of the exchange. For three days, in a place carved outside of time, these passionate individuals share their ideas, their successes and their challenges. There is not a moment that is not devoted to professional development. Meals are constructed around networking and knowledge sharing, sessions are crafted out of a combination of the brilliance and wisdom of PJ Library professionals and external professionals from organisations like M² or leaders like Dr Erica Brown. To an outsider it probably seems to be a flurry of chaotic action, often drowned out by the chords of song from PJ musicians Shira Klein and Rick Recht; however, to the insider, there is no question that the people at the Harold Grinspoon Foundation (HGF) know clearly how to structure spaces and environments so that people can perform at their best.
I travel 24 hours from Sydney, Australia to attend this conference. I leave behind my family, my other work commitments and just before we launch into the mania of Pesach, I throw myself into the space of PJ Land and I drown. Many who don't work in this space might say I am mad … but there is something incredibly rich born from the magic that is created at the PJ Conference that makes me and hundreds of others prepared for this sacrifice and it has led me to seriously consider what it is that HGF has that other organisations don't. The four lessons below are the result of my post-conference contemplation.
1. Inspired leadership. The PJ Conference would be incomplete without the presence of PJ Library's founder, Harold Grinspoon. Harold sits in on sessions, asks questions, dances with attendees, dines with them and spends his days surrounded by everything that he has built. At almost 90 years of age, Harold demonstrates his belief in the value of PJ Library with his time, his attention and his warmth. It is impossible not be inspired by Harold's tenacity, the thoughtful way that he connects with people and his driving goal to inspire generations of children to experience his passion for community and connection and for Jewish stories. Inspired leadership is essential for a Jewish communal organisation to thrive.
2. Investment – community, stakeholders, professionals. PJ Library is a not-for-profit organisation. It runs on an investment from HGF, an investment from local communities and the drive and dedication of hundreds of professionals across the world. It is impossible to work for PJ Library without this deep sense of investment in community and Jewish peoplehood, and without a commitment to the global network of PJ Library professionals. Nowhere is the notion that those who work for community do so for the sake of heaven (Pirkei Avot) clearer than amongst PJ Library professionals who live their lives always looking for the space to transform the lives of others. These professionals are so invested in their task that they are keenly aware that their success ultimately rests on their ability to constantly grow and evolve in order to keep challenging and developing the landscape of their community practice.
3. So that. One of the most powerful things that I learned at this year's conference was the value in understanding the essence of our mission. For an organisation like PJ Library which is often anchored in diverse communities and delivered by other parent organisations with very different basic missions, this is not always clear. Many of the organisations that fund PJ Library are invested elsewhere – for example, in the young adult space or in adult education. For these organisations, PJ Library should be a guiding light because it is about the stories that unite us and create community. It is about listening and understanding and being understood. It is about the conversations that arise between parents and children or grandparents and children about Jewish values and beliefs. And it is about the future. PJ Library exists so that there will be a Jewish tomorrow. Not just my version of Jewish or yours, but the version that arises each and every time a parent or carer sits with their child and reads PJ Library books.
4. Acceptance. At this year's PJ Library conference, I was fortunate to present a preconference session with two of my colleagues – Saskia Swenson Moss, who lives in Jerusalem and is an Engagement Officer with PJ Library, and Rabbi Yafa Chase, Director, Western Massachusetts Programs at the Harold Grinspoon Foundation.
Between us there are thousands of miles and three time zones, many children, work and study commitments and a host of other obstacles. Through the vehicle of PJ Library we overlook the differences that separate us – and there are many from our religious practice to our upbringing and beyond. However, because of PJ Library we have the pleasure of a space where we can collaborate, bringing the nuances of our knowledge and understanding together and the result is always an inspiring session that navigates Jewish practice from meditation to prayer, from text study to personal development, from the page to the community of professionals who attend our session.
It will be a whole year before I see these PJ Library professionals again but the value of what they give me over these three days will carry me through the minefield that is often community engagement.
Justine Saidman is Director of PJ Library in Australia.
PJ Library is Australia is delivered by Shalom and funded by JCA, the Victor Smorgon Charitable Fund, the Besen Family Foundation and the Pratt Foundation with support from the Australian Jewish Funders.