Your Daily Phil: A change to the ROI Summit + Philanthropy and tech
Good Tuesday morning!
In today's Your Daily Phil, we report on a change at this year's ROI Summit, and feature an op-ed by Doug Bitonti Stewart on philanthropic impact through tech. Also in this newsletter: Lynn and Stacy Schusterman, Joseph Deitch, Shana Bloom and Julie Morris. We'll start with Leading Edge's latest executive training program.

When Jesse Rosen became CEO of the Mandel JCC of the Palm Beaches in Southeast Florida in May 2019, one of the features of the job he most enjoyed was the ability to confer with, and learn from, fellow JCC executives who had been on the job decades longer than he had. Then, within his first year, Jewish institutions were hit with COVID-19 closures that became the great equalizer: No one had experienced anything like the pandemic before, and no one quite knew how to deal with it.

"We went into this mode of trying to repair an airplane while flying it in midair," Rosen told eJewishPhilanthropy."One of the things that got lost during that time is gatherings in person… and that cohort-based support and learning, which is something I really value about the field."

Rosen is one of 20 participants in the second and most recent cohort of Leading Executives, a CEO training program of Leading Edge, the Jewish professional development and workplace culture organization. The program's structure, which was piloted beginning in September, is one more sign that the legacy of COVID is continuing to shape Jewish institutions and the people who lead them, even as restrictions and changes to everyday life have largely faded away.

Unlike Leading Edge's CEO Onboarding — the 12- to 14-month-long predecessor to the current program — Leading Executives lasts for roughly six months. Instead of meeting in person three times over the course of the program, cohorts only gather face-to-face once; the rest of the training takes place on Zoom. Instead of 11 to 14 participants, there are 20. And for the first time, the program is open to CEOs with up to five years of experience in the position, rather than a cap of three — a recognition that the most severe pandemic years felt, in some ways, like an alternate timeline.

"The period of the pandemic was like a blip for people, so did they really get that same onboarding experience that many other people were getting?" Dena Schoenfeld, Leading Edge's chief program officer, told eJP. "It really disrupted time for them, and also because people were being pulled in so many different directions during the pandemic, professional development for many had to fall to the bottom of the priority list, because, frankly, if you're worried about feeding people, you're not worried about your own professional development."

The fellows each get an hour of professional coaching once every three weeks, and the curriculum covers four other areas: peer consulting with fellow cohort members; relationships with board members; a conversation with Leading Edge program alumni; and what's called a "360 evaluation," where they complete a self-assessment and get feedback on their performance from board members, partners and employees — something Rosen said "may be nerve-wracking" but that he was excited for.

Alongside Rosen, the fellows come from an array of Jewish organizations, from a federation to a school to a camp to a social service organization to activist groups. As he finishes his fourth year on the job, Rosen recognizes that relative to much of the rest of the cohort, he is now in a new position once again: the CEO with experience under his belt.

"I'll be one of the old guys around the table," he said. "CEOs now and CEOs of five years ago are [in] a totally different world. Our workforce is really different, we're dealing with things like hybrid work environments and remote work — that was never a thing in the JCC world before COVID… The things we talk about of culture and strategy have all been influenced by the world events of the last three years."
program shift
Schusterman to limit 2023 ROI Summit to existing members of the network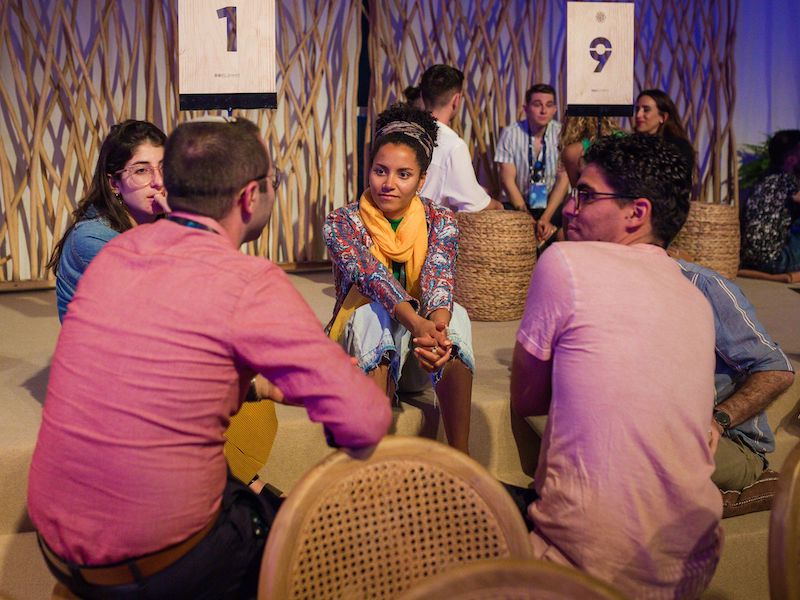 The annual ROI Summit, which brings together young Jewish activists, will not be welcoming a new group of peers to Jerusalem this year. Instead, the summit, taking place the first week in December, will invite some 80 to 100 existing members of the ROI Community to attend, reports eJewishPhilanthropy's Jay Deitcher.
A growing network: Nearly every year since 2006, the ROI Community's five-day summit in Jerusalem has welcomed 120 to 150 new members ages 25 to 40 from around the globe to join the ROI Community, a network of 1,700 Jewish activists and social entrepreneurs from more than 60 countries. The community, whose initials stand for "Return on Investment," is a project of the Charles and Lynn Schusterman Family Philanthropies and aims to create a community of "changemakers" who go on to start new initiatives in the Jewish world. Community members have access to Schusterman grants, professional development programs and connections to fellow members.
Deeper engagement: The decision to limit this year's summit to existing community members was driven by the disruptions of the COVID-19 era and wasn't financial, said Beri Rozenberg, director of the ROI Community and an ROI member since 2016. "It will cost us the same amount to have this different summit," he told eJewishPhilanthropy. "The issue was strategically thinking how we can engage our community members better."
Pandemic pauses: In 2020 and 2021, no summit was held, and no new members were welcomed. As an organization that thrives on connection, going virtual didn't seem like an option, Rozenberg said. In 2022, the event ran as normal, but this year, rather than welcoming a new cohort of members, Rozenberg said, "We want to strengthen the current connections and have a meaningful conversation about topics that are interests of our community and, of course, the broader Jewish communities."
rippling out
Embracing tech to spur economic justice and global Jewish connectivity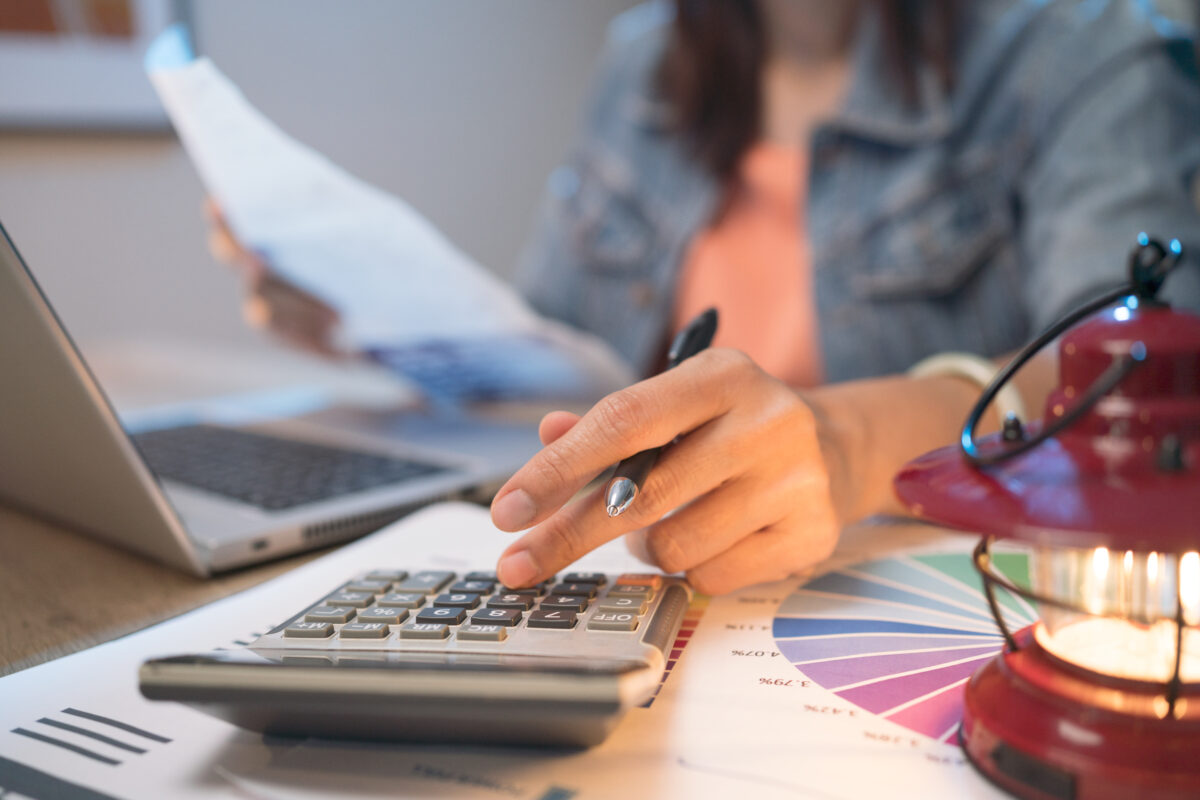 "In 1965, four years before program-related investments (PRIs) were codified in the U.S. Tax Code, Max Fisher rallied 11 American life insurance companies to craft a $50 million loan to the United Jewish Appeal (UJA) and The Jewish Agency for Israel to, in his words, 'save lives, and to build lives.' Backed by the good faith and credit of the American Jewish community, this unprecedented support contributed toward the global efforts of the UJA and The Jewish Agency to help more than 3 million distressed Jews on practically every continent. With the cash needed immediately to do the work, the fundraising teams had the time they needed to raise the funds to pay back the 15-year loan," Doug Bitonti Stewart, executive director of the Detroit-based Max M. & Marjorie S. Fisher Foundation, writes in an opinion piece for eJewishPhilanthropy.
Ingenuity and justice, toward real impact: "At its core, the loan was not about what we might call 'charity' in the U.S. Instead, it was centered on tzedek – justice. Providing resources to back up those who were dedicated to the work of repairing the world through assisting Jews who needed critical help — that was truly justice work. The team's spirit of ingenuity and justice that brought about the historic loan is reflected in the Max M. & Marjorie S. Fisher Foundation's recent three-year, $600,000 commitment to SparkIL, bringing our total support for the venture to $1.1 million. Established in collaboration with The Jewish Agency for Israel and The Ogen Group, SparkIL enables people from around the world to participate in crowdfunding interest-free loans that make a real, measurable and continuing impact across Israel."
Worthy Reads
Foresight for Site Visits: Site visits can be helpful in understanding how a current or prospective grantee works, but donors who wish to see their support in action can ensure their visit does not disrupt the work of the organization, Joanne Florino writes in Philanthropy Roundtable, offering a number of suggestions. "Make the executive director or CEO of the organization your first point of contact. That person will likely choose to be present for the site visit and can also help you identify other key individuals who should be present, including board members. In addition, you should identify those who will be attending on behalf of the grant maker and keep this group small. Provide a brief outline of your mission and why you are drawn to the work of the organization and, if relevant, what specific program or project appeals to you. Where appropriate, ask for an opportunity to see service delivery in action. Classrooms and job training programs, museums and libraries, some health care and research facilities and community centers are among the venues where this may be possible. Work with the nonprofit to plan the site visit agenda to understand each other's priorities. Read the grant application thoroughly before you visit so you can avoid asking for information that has already been provided. Instead, use this opportunity to understand the values and personal passions that drive the organization as well as the challenges it is facing." [PhilanthropyRoundtable]

Tipping Point: Is leaving a gratuity on every transaction really necessary? Haleluya Hadero reports in The Associated Press that many Americans are experiencing tipping fatigue as the request comes with most digital transactions these days. "Unlike tip jars that shoppers can easily ignore if they don't have spare change, experts say the digital requests can produce social pressure and are more difficult to bypass. And your generosity, or lack thereof, can be laid bare for anyone close enough to glance at the screen — including the workers themselves… Traditionally, consumers have taken pride in being good tippers at places like restaurants, which typically pay their workers lower than the minimum wage in expectation they'll make up the difference in tips. But academics who study the topic say many consumers are now feeling irritated by automatic tip requests at coffee shops and other counter service eateries where tipping has not typically been expected, workers make at least the minimum wage and service is usually limited… Some of the requests can also come from odd places. Clarissa Moore, a 35-year-old who works as a supervisor at a utility company in Pennsylvania, said even her mortgage company has been asking for tips lately." [AP]
Around the Web
Forbesannounced its list of "America's Top Givers," a roster of the 25 most philanthropic billionaires. Lynn and Stacy Schusterman, of the Charles and Lynn Schusterman Family Philanthropies, are the only members of the list to identify "Jewish community" as an area of philanthropic interest. Their net worth is listed at $3.2 billion and lifetime giving at $2.52 billion…
Elevate Prize Foundation chairman and founder Joseph Deitchannounced that the annual prize of a $300,000 unrestricted grant and $200,000 in additional support services — usually given to a maximum of 10 organizations — would be distributed to 12 nonprofit winners. The winning organizations are based in the United States, Kenya and Belgium, and cover a range of issues from aid to immigration and refugees to raising the cultural visibility of underrepresented groups…
A gala hosted by the American Friends of the Hebrew University on Jan. 13 in Palm Beach, Fla., raised more than $1 million for the Hebrew University's Center for Computational Medicine in Jerusalem…
Avodah: The Jewish Service Corps is partnering with the Foundation for Jewish Camp for the second cohort of the Avodah Institute for Social Change, a program that will develop the social justice skills of camp staff members. The first cohort, in partnership with Hillel International, focused on campus Hillel staff…
Shana Bloom has been named chief program officer of Repair the World. She was previously the group's senior director of community impact…
Julie Morris, a Hadassah national board member for 30 years who also served as the organization's national vice president, died at 79. She was also elected to the board of the Hadassah Foundation, where she served a two-year term as president, and spent many years on the boards of directors of Temple Beth Shalom in Spokane, Wash., and the Spokane Area Jewish Family Services…
Pic of the Day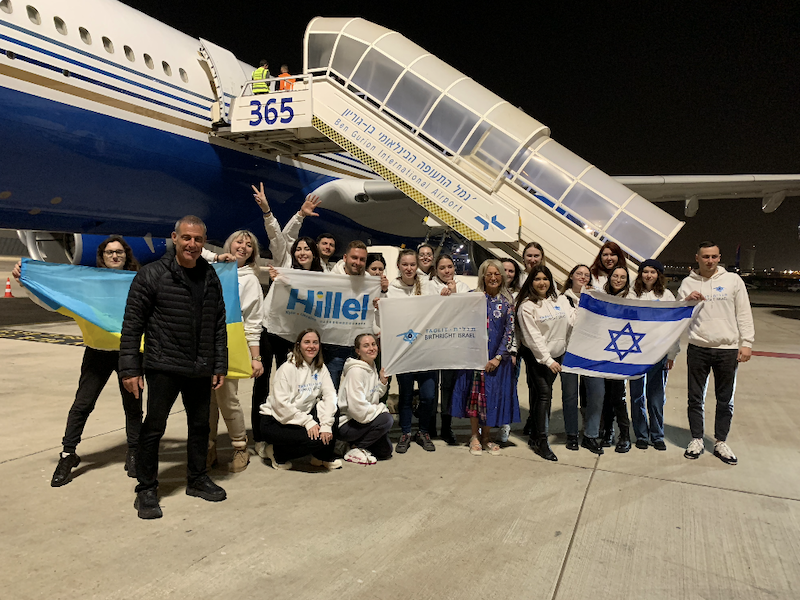 Twenty-four Ukrainian Jews arrived in Israel for a 10-day Birthright trip last night, the first from the country since Russia's invasion 11 months ago. The group flew to Tel Aviv on a private jet belonging to Miriam Adelson.
Birthdays
Singer-songwriter and one of the world's best-selling recording artists of all time, Neil Diamond…
Born in Tel Aviv, 2011 Nobel Prize laureate in Chemistry, professor at Technion and Iowa State University, Dan Shechtman… Chairman of the Sazerac Company and of Crescent Crown Distributing, two of the largest domestic bottlers of spirits and beer in the U.S., William Goldring… Professor of modern Jewish history at New York University, Marion Kaplan… Senior fellow at the Council on Foreign Relations, he was previously an official in the Reagan, Bush 43 and Trump administrations, Elliott Abrams… Ukrainian-born comedian, actor and writer, emigrated to the U.S. in 1977, noted for the catchphrase "What a country," Yakov Smirnoff (born Yakov Naumovich Pokhis)… Conductor, violinist and violist, who has performed with leading symphony orchestras worldwide, Yuri Bashmet… VP of strategy at LiveWorld, Daniel Flamberg… Founder of an online software training website which was acquired by LinkedIn in 2015, Lynda Susan Weinman… Burlingame, Calif.-based surgeon at Peninsula Plastic Surgery, Lorne Rosenfield, M.D…. Beryl Eckstein… Former senior correspondent for Fox News, Rick Leventhal… Former CEO of Ford Motor Company, now CEO of Hertz, Mark Fields… B'nei mitzvah coordinator at Temple Beth Am of Los Angeles, Judith Alban… Former HUD secretary, OMB director and candidate to be mayor of NYC, Shaun Donovan… Co-founder and executive director of Protect Democracy, Ian Bassin… Associate attorney at Stonehage Fleming Law, Joshua Runyan… Sporting director for Hapoel Jerusalem of the Israeli Premier League and the Champions League, Yotam Halperin… Founder and CEO at TACKMA, Jeffrey Schottenstein… Regional director of synagogue initiative at AIPAC, Miryam Knafo Schapira… J.D. candidate at Brooklyn Law School, Michael Krasna…