Your Daily Phil: : Will the new day school students remain post COVID? + The case for more Hillel programming for grad students
Good Thursday morning!
For the national Jewish organizations focused on security — the Jewish Federations of North America (JFNA), the Secure Community Network (SCN) and the Conference of Presidents of Major American Jewish Organizations — late winter is the season for helping nonprofits apply to the Department of Homeland Security's (DHS) security grant program. The $180 million pool of funding is the biggest since the program was founded in 2004 — and double what it was last year.

SCN CEO Michael Masters told eJewishPhilanthropy,"We are doing no less than eight national webinars this year — last year, we did one," referring to the training the organization co-hosts with JFNA and the Conference of Presidents. The bigger numbers include members of other faith and demographic groups: Christian, Muslims, Black and Latino, Masters said.

Nearly 1,000 people have registered for today's training, Rebecca Dinar, JFNA's associate vice president for strategic marketing and communications said, adding that the federation system also created Live-Secure.org as a clearinghouse for information about the program, and is offering a help desk for grant seekers with questions about the process.
Looking forward
Will day schools' new students stay post-pandemic?
For Jewish day schools, yesterday was the anniversary of the pandemic — on March 3, 2020, remote learning started in three schools located in New Rochelle, N.Y., one of the first COVID-19 epicenters. Parents noticed that quick pivot, and day schools experienced an unexpected surge of interest despite their price tag. Now the schools are trying to hold onto their new students. "Will it stick? Schools are working to retain the students who have come this year, to make ourselves attractive to more, to address the affordability question," Paul Bernstein, CEO of Prizmah, a day school support organization, told eJewish Philanthropy's Helen Chernikoff.
Uptick: Among non-Orthodox schools, the average increase in enrollment was 4% — a reversal in the long-term decline in day school enrollment. Prizmah doesn't yet know how many of this year's new students are re-enrolling, said Bernstein, but the competitive advantages that drew them persist. At first, new families were drawn by the higher quality of the remote learning, said Alex Pomson, principal and managing director at Rosov Consulting, which advises Jewish organizations on evaluation, strategy and fundraising. Day schools like the ones in New Rochelle had made that transition relatively quickly due to widespread interest over the last five years in what educators call "blended learning," which combines in-person and online education. "They weren't starting from scratch," he said. "They had hardware."
Financial Health: The investment in professional development and equipment that made day schools' quick switch to remote learning possible has a downside, however, Lapson said. It's also one of the reasons they're so expensive. "That drives up costs," she said. "We're competing with private schools." Even before the pandemic, day school tuition averaged $23,000 a year, and can cost up to double that amount in some urban areas, according to "Jewish Education and the Pandemic," a Commentary article by Pomson and Jack Wertheimer, a professor of history at the Jewish Theological Seminary. The August survey showed that COVID-19 drove up costs, as well. Schools predicted an average increase in expenses of $669 per child, and an average increase in their tuition assistance of 16%, in the 2020-2021 school year.
Looking Up: A more recent Prizmah study of school fundraisers, however, conducted in January and released on Wednesday, showed that many supporters responded directly to the problems wrought by the pandemic. Eight in 10 of the schools said they received COVID-19 relief from the local federation or other Jewish organizations, while more than 40% of schools reported an increase in contributions from both major and other donors. Almost half of the schools found more than 10 new donors by running emergency campaigns.
Student networks
The case for more Hillel graduate networks and professionals
Hillel's campus footprint extends to over 550 campuses but the number of graduatestudents engaged by those Hillels is small, writes Jenna Ferman in an opinion piece for eJewishPhilanthropy.
Need: Data shows that graduate students have high rates of depression and anxiety. Poor mental health is widely accepted as a fact of life in graduate education. Graduate networks can, and do, work to change that by providing robust Jewish life opportunities, community, networking, and so much added value at a level where there is no institutional hand-holding.
Outcome: Hillel graduate networks provide so much more than funding for programs, which already exist amongst some other Jewish graduate initiatives. The unique aspect of any Hillel graduate network is the staff member, a trained experiential Jewish educator dedicated to building relationships with each Jewish graduate student. Those mutual relationships are what create the engagement, the innovative programs, and the warm community so desperately needed. It is that person — the campus Hillel professional — who makes the magic happen.
Spending wisely
Synagogue budgeting and financial sustainability: tips for uncertain times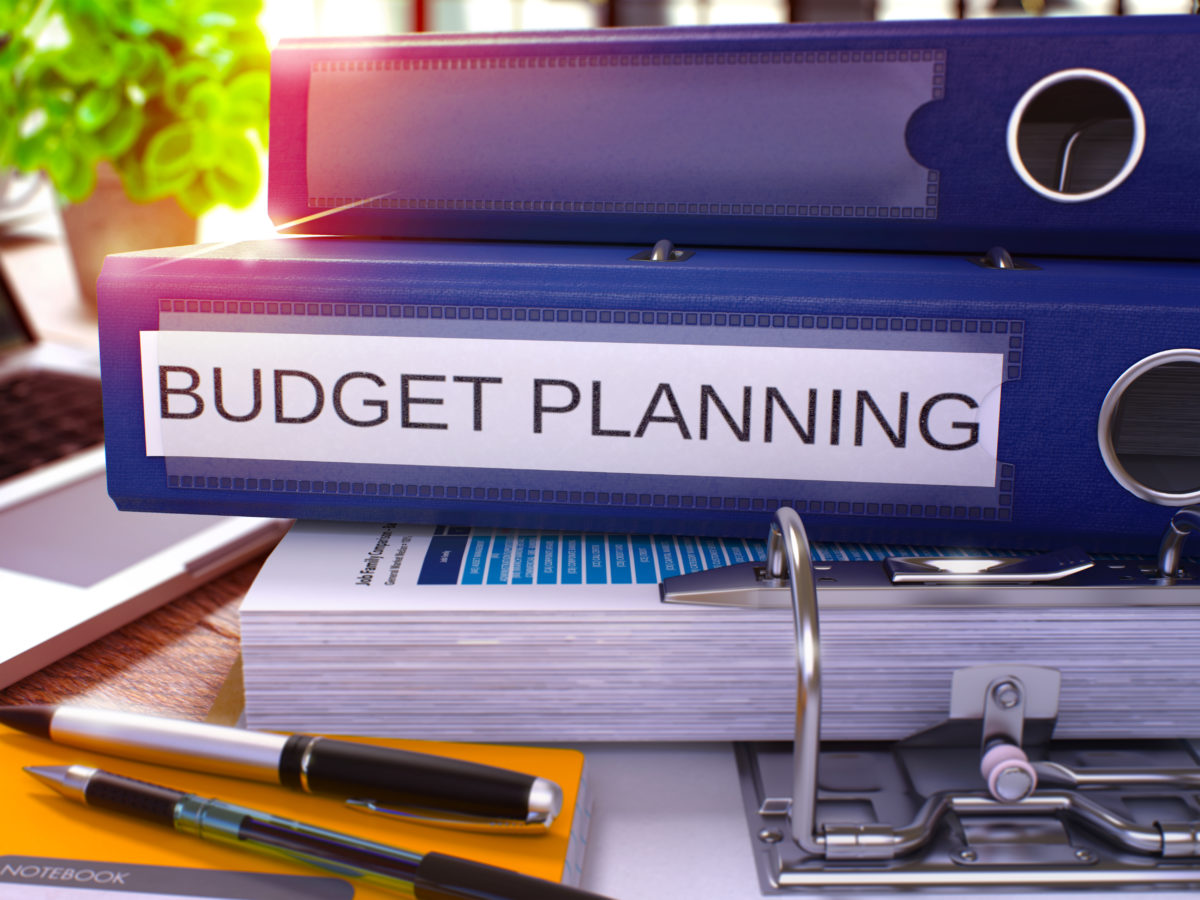 With most synagogue operations based on a July 1-June 30 fiscal year, it's budget time again. In an opinion piece for eJewishPhilanthropy, Barry Mael offers recommendations for how to proceed in a year with so many financial unknowns.
Background: It is approaching a year since our synagogues across the continent abruptly had to shut their doors immediately following Purim. In quick succession we went from discussions about how to hold safe services, to are we still serving Kiddush, to should Purim Megillah readings be held in person? As our synagogues moved into the virtual space, major budgeting issues arose.
Changes: Having now finished a full annual cycle under these new conditions, we have learned more about opportunities for revenues and savings, and more than we ever thought we would learn about PPP loans and the SBA! How do we translate this new, broader vision of what the future of our synagogues could look like into a budget with detailed workings?
Worthy Reads
Members Only: If you hurry and work hard, maybe you can figure out how to be the next big thing on Clubhouse, teases Peter Kafka in Recode. Everyone from Paris Hilton to Black activists, French speakers to Katie Couric are in there now, talking about everything from bitcoin to … the future of Clubhouse. "What's Clubhouse going to be? How do people become power users on Clubhouse? What existing company or industry will Clubhouse blow up?" asks user Laurel Touby. She founded MediaBistro, but she didn't recognize the potential of Twitter until it was too late, and is determined not to make the same mistake twice. [Recode]
The Influencer: Vaccine participation among Israel's Bedouin community in the Negev desert was extremely low, in sharp contrast to the rest of the country, but Dr. Mohammed Al-Nabari had a strategy, he writes in Newsweek. Al-Nabari, who is also the former mayor of the Bedouin town Hura, knew that he had to "cut bureaucratic red tape" and see that the Imam of a nearby village, Sa'wa, got the shot as soon as possible, even though at age 46 he was not eligible in the early stages. "Vaccinating the people of Sa'wa depended on Hassan, and he was eager to lead by example," he wrote, and it worked — after the Imam got the shot, more and more people signed up. [Newsweek]
Just Giving: When the pandemic hit, Jane Wurwand, a skincare entrepreneur and the co-founder with her husband Raymond of a family foundation, knew that the last thing small businesses needed was more debt in the form of the microloans they had offered in the past through their FOUND/LA initiative. Instead, the Wurwand Foundation started offering — "a no-strings-attached lifeline to get these businesses to the other side of a crisis they could not have planned for and did not cause," she relates in the Chronicle of Philanthropy. They hired two nonprofits to run the program to ensure that the grants meet International Revenue Service rules, and granted each group $500,000 to disburse. [ChroniclePhilanthropy]
High Stakes: Champion poker player Igor Kurganov, who earned $18.7 million before retiring last year, has also helped give almost $15 million to charity since 2014, when he and three other poker players started an organization called "Raising for Effective Giving." The group is notable for emphasis on "effective altruism" — using data and analysis to make philanthropic decisions — and only supports groups already approved by those aligned with that philosophy, such as GiveWell and the Open Philanthropy Project, reports journalist Marc Gunther in Nonprofit Chronicles. [NonprofitChronicles]
Community Comms
Apply! Want to join the team at Jewish Insider/eJewish Philanthropy? We're looking for a top-notch philanthropy editor. Learn more here.
Be featured: Email us to inform the eJP readership of your upcoming event, job opening, or other communication.
Word on the Street
Peer-to-peer fundraising revenues for the 30 largest U.S. programs dropped 33.9%, or $401.2 million, to $900.1 million during 2020 … Yeshiva University's men's basketball team is riding a 35-game winning streak … The Center for Disaster Philanthropy has released "Philanthropy and COVID-19: Measuring one year of giving" … Avodah, the Jewish social justice leadership organization, will launch JOC Bayit, designed, built, and run by Jews of color for Jews of color …
Pic of the Day
A nurse care manager (in blue mask) hugs a patient in Los Angeles' Martin Luther King Community Hospital, one of five local organizations that received part of a $1.3 million grant from the Jewish Community Foundation of Los Angeles, announced March 2. The grant helped the hospital convert space into a clinic for follow-up care for COVID-19 patients.
Birthdays
Brazilian entrepreneur and software engineer who co-founded Instagram in 2010, Mike Krieger…

Tennis player who won both the Australian and Wimbledon men's singles championships and was ranked World No.1 in 1951, the first-ever Jewish athlete to appear on the cover of Time Magazine, Dick Savitt… Composer and conductor, founder of the U.S. Army's Seventh Army Symphony Orchestra, Samuel Adler… U.S. District Court Judge for the Northern District of Illinois, Judge James Block Zagel… Broadcast journalist and author, Lynn Sherr… Board member at New York City Center, Ballet Hispánico and other non-profits, Perry B. Granoff… British concert promoter, Harvey Goldsmith… Screenwriter and director, she is the mother of actors Maggie and Jake Gyllenhaal. Naomi Foner Gyllenhaal… CEO of LCH Clearnet LLC, David A. Weisbrod… Director of public affairs for Agudath Israel of America, Rabbi Avi Shafran… U.S. Senator Tina Smith (D-Minnesota)… Founder and CEO of Success Academy Charter Schools and a former New York City Council member for the Upper East Side, Eva Moskowitz… President of the New England Patriots, Jonathan Kraft… U.S. Senator James Lankford (R-Oklahoma)… New York State special counsel for ratepayer protection, previously a member of the New York City Council and a New York State Assemblyman, Rory I. Lancman… Evan L. Presser… Staff writer for The New York Times Magazine and a senior fellow at Yale Law School, Emily Bazelon… Former Goldman Sachs fixer, Russell Horwitz… Former member of the Knesset, Sharren Haskel… VP of government and community affairs at Unibail-Rodamco-Westfield, Abby Jagoda… Singer and composer, Aryeh Kunstler… Israeli-born basketball player who starred at Wichita State, played for the NBA's Dallas Mavericks and New Orleans Pelicans, now playing for a Spanish team, Gal Mekel… Model and actress, Erin Heatherton (born as Erin Heather Bubley)…