Your Daily Phil: Rachel's Table goes independent + Pivoting as philanthropy changes
Good Monday morning!
Ed. note: The next edition of Your Daily Phil will arrive on Monday, Aug. 21.
In today's edition of Your Daily Phil, we report on the spinning off of a food insecurity nonprofit in Massachusetts, and feature op-eds from Avrum Lapin and Dr. Hal Lewis. Also in today's newsletter: Oprah Winfrey, MacKenzie Scott and Antonia Steinberg.
During the COVID-19 pandemic, the number of households in Massachusetts experiencing hunger doubled, to 16.8%; afterwards, as COVID crisis funding vanished and food prices rose, a local food justice program in the state is increasing the quantity and quality of available healthy food, especially through gleaning from and growing with the community.
Rachel's Table has existed as a program of the Jewish Federation of Western Massachusetts since its founding 30 years ago. Now, a year after the federation's board of trustees approved its spinoff, it is functioning as an independent stand-alone organization, eJewishPhilanthropy's Esther D. Kustanowitz reports. The process of transition to becoming a fully independent entity as well as a constituent agency receiving support and partnering with the federation to serve the local community took roughly a year.
The Western Massachusetts federation serves approximately 35,000 Jewish residents, according to its CEO, Nora Gorenstein, although Rachel's Table's programs are available to anyone, regardless of their religious affiliation or lack thereof.
There was "a clear need" for the program to become an independent nonprofit, Gorenstein told eJP. "It enables Rachel's Table to focus on its specific mission, which is related closely to the mission of the Jewish Federation, but is distinct in its focus on food and individuals, not only in our Jewish community, but all individuals in need in our community," she said.
how we give
Trust the process? Maybe not
"As Philadelphians, we have been encouraged for the past decade by one of our local professional sports franchises to "Trust the Process"; that there was a plan in place that, implemented over time, would somehow advance the team from worst to first…The question is if we wait for the plan to kick in, do we make every effort to influence or redirect the plan, or do we move on to other options?" fundraising consultant Avrum Lapin writes in an opinion piece for eJewishPhilanthropy.
How to succeed in philanthropy: "As fundraising professionals who operate in an ever-evolving and hypercompetitive environment, we do not have many choices. We must act. We must stay connected to and aware of the trends and changes of the philanthropic marketplace. And we must stay proactive and contemporary in our project and campaign design, planning and implementation. So, where does that leave us? What it means is that to succeed in today's charitable arena, an organization and its leadership must be smart, innovative, ethical, transparent and entrepreneurial. The old mode of saying how great you are without entering the fray is over; and organizations that hewed to that way of working are paying the price."
Philanthropic trends: "Philanthropy is changing, with personal goals expressed through redirected charitable priorities and through the ever-expanding use of family foundations and Donor Advised Funds as platforms for personal giving. Giving directly from individuals, as reported in the GivingUSA study, is steadily decreasing – 81% in 1983, 76% in 2002 and 67% in 2022 – so knowing how to approach a donor, and being equipped with the right knowledge about what is moving a donor, and the tools that they are using, is increasingly important – more so every day."
follow the leader
Of critics and rebels: Tales of leaders and followers
"Ongoing events in Israel and the U.S. have brought renewed attention to questions of leadership and followership during times of duress. For instance, what is the nature of the leader-follower relationship during extraordinary crises? Can 'in extremis leaders' (or followers) justify behaviors that are otherwise unacceptable during periods of so-called normalcy?" asks Dr. Hal M. Lewis, the immediate past president and CEO of the Spertus Institute, in an opinion piece for eJewishPhilanthropy.
Torah teachings: "In a world rife with division, the Torah offers a great many insights for both leaders and followers, particularly in extremis. Leaders, even the humblest (Numbers 12:3), need to remember that not all opposition is mutinous. They are well advised to distinguish between self-aggrandizing rebels, wishing to undo the enterprise, and those with legitimate concerns, designed to enhance and improve. At the same time, leaders in crisis have a duty to lead and do what they believe is right, even at the risk of infuriating their stakeholders."
Worthy Reads
The Heat is On: The Chronicle of Philanthropy's Eden Stiffman looks at how grantmakers are approaching the challenges associated with rising temperatures in urban areas. "Foundations have supported a wide range of solutions to help cities respond in the near and long term, instituting new climate adaptation and mitigation efforts as well as a new job category: chief heat officer. As the mercury continues to rise, more donors are getting involved. Grant makers like the Barr and Kresge foundations have funded community-based efforts to help cities plan and prepare before a heat wave strikes. Environmental justice groups and community foundations are helping to raise public awareness of the stealth danger of extreme heat and educate more people to respond to heat-related illness. Climate grant makers like ClimateWorks and the Waverley Street foundations are backing efforts to adapt urban environments to reflect heat and develop new technologies to reduce the need for energy-intensive air conditioners." [ChronicleofPhilanthropy]
She Loved Camp So Much, She Bought It: The New York Times' Casey Schwartz spotlights Antonia Steinberg, the granddaughter of Diane von Furstenberg who at age 23 is the director of Buck's Rock, an untraditional New England summer camp. "Ms. Steinberg has been grappling her whole life with the implications — and obligations — of her family's celebrity and wealth. She is strikingly direct when discussing her family's buying power. 'It's the truth,' she said. 'It would be weird if I lied about it, and it would be a shame not to use it.' And so, two years ago, with the camp in crisis, she decided to rescue her childhood refuge and transform it into a nonprofit. Forty-three percent of campers are now on partial or full scholarships, the camp said, so they might have the chance to experience summer as Ms. Steinberg always had… She said the camp cost just under $3 million a year to run. Tuition for both sessions (an eight-week stay) is $14,000, but many campers come on partial or full scholarships. Buck's Rock now must secure donations and corporate partnerships to continue on as Ms. Steinberg intends. In the sewing shop, there are bolts of DVF jersey fabric donated by her grandmother." [NYTimes]
Around the Web
Community Security Initiative, a local security agency that operates under the auspices of the Jewish Federation of Greater Los Angeles, was instrumental in tipping off local authorities about an extremist who had made threats against the Jewish community…
MacKenzie Scottmade a $3 million donation to the Georgia Early Education Alliance for Ready Students…
Oprah Winfrey, who is a part-time resident of Maui, announced she will make a "major donation" to wildfire recovery efforts on the Hawaiian island…
Philanthropist Joan Kaplan Davidson, who for 16 years served as president of the J.M. Kaplan Fund established by her father, died at 96…
Polish Holocaust survivor Nechama Tec, whose book about the Bielski partisans was adapted into the movie "Defiance," died at 92…
Pic of the Day
Construction workers work on Berlin's Memorial to the Murdered Jews of Europe, which after nearly two decades is in need of repair. Many of the more than 2,700 concrete stelae of the Holocaust memorial near the Brandenburg Gate now show cracks.
Birthdays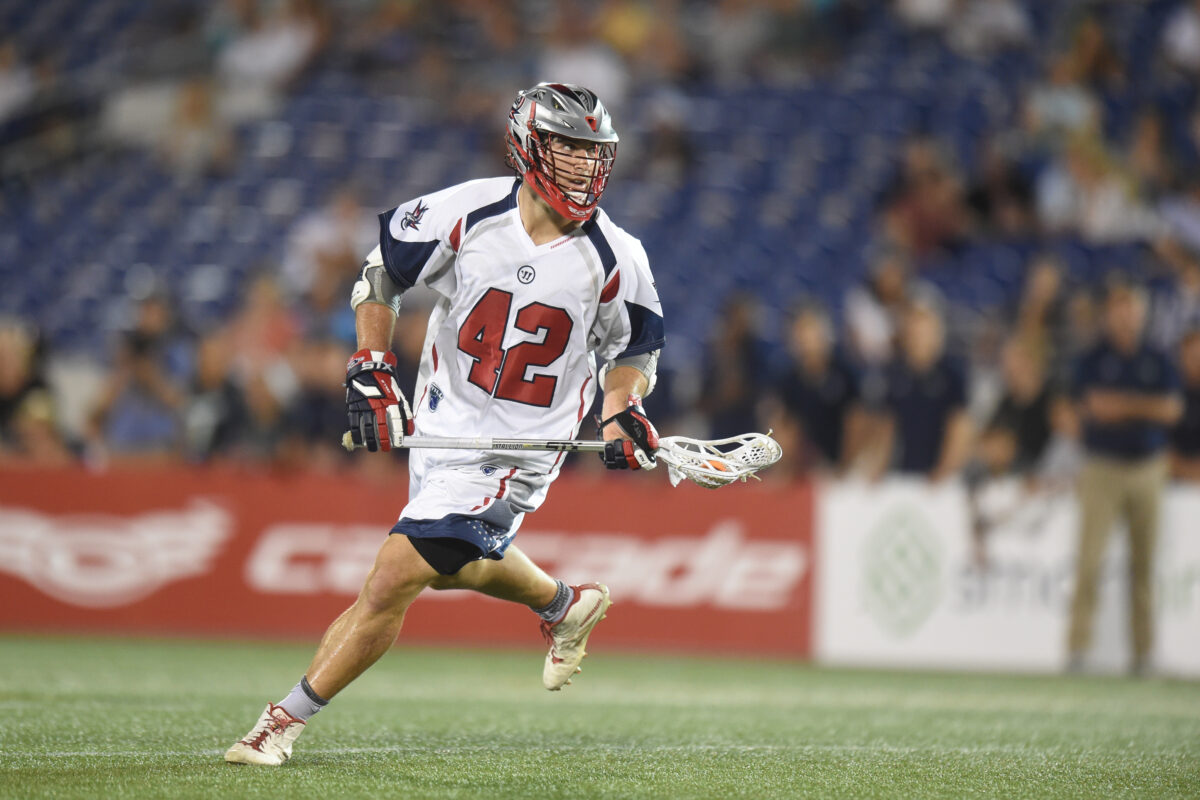 Retired lacrosse player, he played for 10 seasons in Major League Lacrosse and for Team Israel at the 2018 World Lacrosse Championship, Maxwell (Max) Oren Seibald…
Former attorney general of New Jersey and chairman of the Port Authority of New York and New Jersey, David Samson… President of the Hampton Synagogue and former board member of the UJA Federation-New York, Carol Levin… Member of the New York State Assembly since 2005, Charles D. Lavine… Professor of international and public affairs at Columbia University's School of International and Public Affairs, Ester R. Fuchs… Chairman of the Department of Neurosurgery at Johns Hopkins, Henry Brem, M.D…. U.S. District Court Judge in South Carolina, he is the co-author of a book on the early Jews of Columbia, S.C., Judge Richard Mark Gergel… Turkish-born economist and professor at Harvard's Kennedy School of Government, he is also a general editor of the academic journal Global Policy, Dani Rodrik… U.S. senator (R-TN) since 2021, Bill Hagerty… Home fragrance and décor guru, Harry Slatkin… Founder and CEO of Citizen Congress, Martin J. Sweet… Filmmaker and producer, she is the executive director of DOC NYC, Raphaela Neihausen… Financial advisor at UBS Financial Services, Jeremy Wynes… Professional tennis player for 15 years, primarily a doubles specialist, now a coach, Scott Lipsky… Strategic advisor for coalitions on the Trump 2020 Campaign, Boris Epshteyn… Ukrainian-born actress, she moved to Los Angeles at the age of 7 and has appeared in dozens of films, Mila Kunis… Principal at Marcus & Associates Executive Recruiters, Jacob Lefkowitz… Ryan Smith… Dylan Cooper… Tim Carney…