Your Daily Phil: JCRIF offering new $10 million grants + National Council of Young Israel replaces entire board as it shifts away from politics
Good Monday morning!
This week, House Democrats are hoping to push through the draft $1.9 trillion COVID-19 relief bill that was released late last week. But some Jewish groups hope that further changes will be made before the final vote. Unless new legislation is passed soon, an estimated 11.4 million people will lose their unemployment benefits between mid-March and mid-April, according to a study by The Century Foundation. The bill extends two major unemployment benefits programs until Aug. 29.
The rushed process is itself a sign of bigger problems, Jay Sanderson, CEO of the Jewish Federation of Greater Los Angeles, told eJewishPhilanthropy. He's tracking the bill closely because the federation system is a provider of human services like food and financial assistance to vulnerable people in both the Jewish and wider communities.
"The problem with bills like this is that they throw in the kitchen sink," he said. "What will be the long-term impact? I'm not sure how well-developed the ideas are." Distribution of relief on both the national and state level, and by both parties, has been flawed thus far, he said.
SCoop
National Council of Young Israel Replaces entire board in pivot away from politics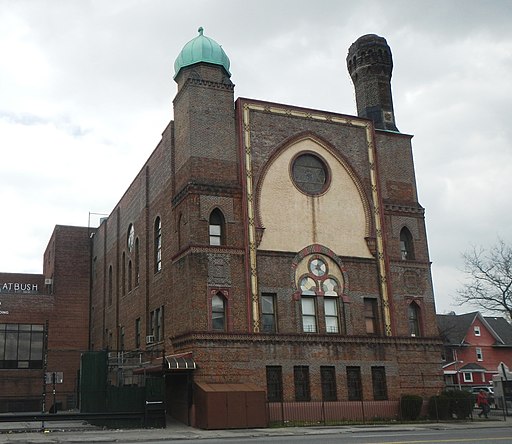 In a dramatic change of direction for the National Council of Young Israel (NCYI) — an umbrella organization consisting of more than 100 synagogues across the United States — an entirely newly elected board of directors is vowing to downplay political advocacy and put a new emphasis on service to its member synagogues. The new president of the board, David Warshaw, spoke with eJewishPhilanthropy's Helen Chernikoff about the campaign to shift the council's direction.
Mission critical: The effort to replace the board, which has 17 members, started about six weeks ago, said Warshaw, who has worked professionally as the director of Young Israel synagogues in Brooklyn and on Long Island, and is a member of Young Israel of Oceanside, where he has served on the board. Warshaw said that many felt advocacy had crowded out other important aspects of the organization's mission.
Reaching out: The synagogues that initiated the campaign also said they were feeling isolated as local entities, and they wanted more connection and cooperation with each other and the national organization, he said. "Young Israel was a national movement, and they felt that was no longer true," he said.
THE BIG IDEA
With $10 million grants, the Jewish community's rescue fund eyes the future
Even as the United States reports more than 500,000 coronavirus deaths, the number of cases is falling sharply. A funder collaborative that has helped to buoy Jewish organizations during the pandemic believes that now is the time to start thinking about what post-pandemic Jewish life will look like — and they've created the "Reset Grants" to put up to $10 million behind big ideas. Felicia Herman, the director of that new effort, spoke with eJewishPhilanthropy's Helen Chernikoff about the thinking behind it.
Future forward: Among the biggest donors in the Jewish community, the five funders — the Charles and Lynn Schusterman Family Philanthropies ,the Jim Joseph Foundation, the Maimonides Fund, The Paul E. Singer Foundation, and the Jack, Joseph, and Morton Mandel Foundation — backed the Jewish Community Response and Impact Fund (JCRIF), which was created in the early days of the pandemic to protect Jewish institutions. JCRIF's emergency funding — called the "Aligned Grant Program," which Herman also directs, — will continue for a second year, as well.
Silver lining: "The pandemic has both created new challenges and opened up new opportunities," Herman said. "We're hoping these grants encourage people to draw on the lessons of the last few months."
TEEN OUTREACH
Pals in a Pandemic
In an opinion piece for eJP, Mussi Sharfstein writes about Michael Mandel, a twelfth-grader in Toronto, who has secured grants and spearheaded volunteer projects to assist seniors in his community.
Background: Mandel and his Chabad Teen Network (CTeen) friends decided to tackle the extreme loneliness being felt by the seniors in his community. Mandel originally applied for $750 from Rising Action, but the program was so impressed with Mandel's plan that they gave him twice the requested amount. With the money, the teens bought ten computer tablets, distributed them to elderly and homebound members of the community, and the "Senior Pals Program" was born.

Outcome: They taught the seniors how to use the devices and arranged Zoom events for them to attend. They regularly call the seniors, some of whom are Holocaust survivors, to check in and chat. For a virtual Hanukkah party, the teens dropped off packages of traditional holiday food, literature, greeting cards and a Bingo board to play during the virtual event. Fourteen seniors and seven teens logged on.
Sponsored
Including All Learners, Even From a Distance
When schools shut down last March there were many challenges. Educators had to shift to an online model and struggled to connect with their students. They worried about supporting their students' academic growth from afar, while also being sure to hold student fears and anxieties about the world around them, write Chevi Sabo and Amanda Pogany in a sponsored post celebrating Jewish Disability Awareness and Inclusion Month.
Background: At Luria Academy, the transition out of the school building was particularly tough. In our inclusive classrooms, teachers partner with special educators and related service providers to successfully give every child what they need. Figuring out how to do that remotely has been a test for even our most skilled and seasoned educators.
Challenge: How do special education teachers work within an integrated model that honors our commitment to educate our learners amongst their peers without compromising the integrity of our class pods, carefully designed to limit student exposure to COVID? How do classroom teachers and support teams work together when their classrooms are no longer intentionally crafted and ultra-prepared environments, but rather, Zoom rooms? How do we differentiate digital content and make our lessons accessible to struggling learners and accelerated learners alike? How do we work as a multi-disciplinary team and integrate related service providers when they can't enter the school building?
Worthy Reads
Philanthropic Fruit: Sommelier Garth Hodgdon, who worked in famed restaurants such as French Laundry, saw philanthropic potential in wine cellars whose owners had no plans for bequeathing their bottles at the end of their lives, reports Eden Stiffman in Chronicle of Philanthropy. "Legacy Cellar Foundation" manages the sale of the wine; the donor picks the charity that will receive the proceeds. The pandemic has intensified interest among oenophiles. [ChroniclePhilanthropy]
On The Grid: The U.S. Department of Energy calls the country's power system "the largest interconnected machine on Earth," writes Michael Kravate in Inside Philanthropy, yet last week, blackouts in Texas highlighted its weaknesses. Only a small number of philanthropists are funding organizations who are working on updating and replacing the electrical grid, but that might change. Experts say an overhaul is necessary to accommodate the widespread push to electrify everything, such as cars, in order to reduce carbon emissions. [InsidePhilanthropy]
Shakshuka Sunday: When the president of Temple Ner Tamid in Bloomfield, N.J. started to think about post-pandemic life, he realized that Bob's Brunch Cafe, the weekly pop-up restaurant run by congregants every Sunday, was as important as prayer. Originally the product of an anonymous $10,000 grant made to support a "big idea," the cafe had blossomed into a highlight of Ner Tamid's congregational life, drawing about 120 guests each week and generating a small profit. Now, planning for its return is on the table, writes cafe co-founder Jodi Rudoren in The Forward, where she is editor-in-chief.[TheForward]
Higher Learning: The National Education Equity Lab, a nonprofit based in New York, started in 2019 as an online experiment that enrolled underprivileged students across the country in a popular Harvard University class — "Poetry in America: The City from Whitman to Hip-Hop." More than 300 students took the class; 89% passed. Now the group of universities offering such courses includes Yale, Howard and the University of Connecticut, writes Erica L. Green in the New York Times. The program shows leaders of higher education a way to find diverse, talented students, which the schools say that they want.[NYT]
Community Comms
Apply! Want to join the team at Jewish Insider/eJewish Philanthropy? We're looking for a top-notch philanthropy editor. Learn more here.
Be featured: Email us to inform the eJP readership of your upcoming event, job opening, or other communication.
Word on the Street
The Conference of Presidents of Major American Jewish Organizations has criticized as antisemitic a joke in this past Saturday's SNL broadcast… Ariela Lowenstein and Nitza Ben Dov, both University of Haifa professors, have been named recipients of the prestigious 2021 Israel Prize… JFN's Social Venture Fund has awarded $887k to 24 Israeli groups advancing shared society between Arab and Jewish citizens… The Johns Hopkins Center for Civil Society Studies reports the nonprofit workforce remains down by nearly 958,000 jobs compared to February 2020 levels… A survey from the U.K.'s Cystic Fibrosis Trust says people are speaking less with their friends and families than before the pandemic…
Pic of the Day
Minister of Health Yuli Edelstein announced that Israeli citizens who have recovered from coronavirus or have been vaccinated will be issued a green passport granting them the right to exercise in a gym, swim in pools, and go to theaters and movies.
Birthdays
Winner of NBC's Last Comic Standing in 2008, Iliza Shlesinger…

Poet, essayist and educator, the first ever poet laureate of New Jersey, Gerald Stern… Retired justice and deputy president of the Supreme Court of Israel, Shlomo Levin… 1969 winner of the Eurovision Song Contest, Helena "Lenny" Kuhr… Former White House Counsel to President Obama, now a professor at NYU School of Law, Bob Bauer… A distinguished senior fellow at the Institute of Politics at the University of Chicago and a CNN commentator, David Axelrod… President of the New York Yankees since 2000 and executive producer for the YES Network, Randy Levine… Winner of five major golf championships and 24 LPGA Tour championships, a member of the World Golf Hall of Fame, Amy Alcott… Former member of the Knesset for the United Right party, Moti Yogev… Director of administration and special projects at Cincinnati's Center for Holocaust and Humanity Education, Lisa Shusterman… Writer, editor and publisher, Clifford Lawrence Meth… Senior rabbi at Herzl-Ner Tamid Conservative Congregation in Mercer Island, Washington, Rabbi Jacob Herber… Actress, comedian and former cast member of Saturday Night Live, Rachel Dratch… Past leader of the Israeli Labor Party and former CEO of Bezeq, Avi Gabbay… Television producer, a showrunner for four seasons of The Office, Paul Lieberstein… Actor, author and academic, Ari Hoptman… Israeli soccer player and businessman, Haim Michael Revivo… U.S. Senator Ben Sasse (R-NE)… Senior associate in the appellate practice of Norton Rose Fulbright, Peter B. Siegal… Senior director of customer experience at Israel-based cosmetics firm IL Makiage, Miranda R. May…