Your Daily Phil: Genesis Philanthropy founders resign from board + Celebrating the bat mitzvah's centennial
Good Monday morning!
When Judy Kaplan thinks about her "bas mitzvah," as she calls it, using the Ashkenazi pronunciation, she is "#stressed," she tells her Instagram followers in a series of videos.
She's been practicing, but her father is very demanding regarding her pronunciation of the blessings on the Torah, and she's overheard her grandmothers arguing about whether she should even have a bat mitzvah. She's nervous, excited and eager to share her thoughts online.
In other words, Judy is a regular 12-year-old — except that she lived a hundred years ago. The Instagram account in question, @JudithKaplan1922, is a dramatization of the first bat mitzvah in American Jewish history, celebrated by Judith Kaplan a century ago, on March 18, 1922.
The Instagram account is one of many initiatives, events and panels put on in celebration of the centennial of Kaplan's bat mitzvah.
On Thursday, March 17, 450 people gathered virtually and in person for a commemoration event held at SAJ, the same Manhattan synagogue where Kaplan celebrated her coming of age. SAJ, previously known as The Society for the Advancement of Judaism, was founded by Rabbi Mordechai Kaplan, the founder of Reconstructionist Judaism and Judith's father.
The event was the kickoff for a milestone weekend at the synagogue featuring performances and remarks by rabbis, scholars, and elected officials, including New York Gov. Kathy Hochul, the state's first female governor. On the Friday night and Saturday morning of March 18-19, at least 150 congregations across the country and world marked the occasion in their services or programs.
STEPPING DOWN
Three founders of Genesis Philanthropy Group, under sanctions, resign from its board
Three founding members of the Genesis Philanthropy Group (GPG), a Jewish charitable foundation established by moguls from the former Soviet Union, have resigned from the foundation's board after they were placed under sanctions due to their associations with Russian President Vladimir Putin, reports eJewishPhilanthropy's Ben Sales.

Next steps: The group announced the resignations of the three men — Mikhail Fridman, Petr Aven and German Khan — in an email on Friday. All three are on a lengthening list of Russian billionaires sanctioned by the European Union and United Kingdom due to their relationships with Putin, in retaliation for Russia's invasion of Ukraine that began nearly a month ago. The email, signed by GPG Chairman Gennady Gazin and CEO Marina Yudborovsky, called the men "the drivers of our ability to strengthen Jewish engagement around the world." It continued, "In order to assure the ability of GPG to stay true to its mission and build on the foundation we have created over the past 15 years, all three have resigned from the Board of Directors."

Signaling opposition: GPG had taken steps to indicate its opposition to Russia's offensive, donating $10 million to aid Ukrainian Jews in late February. Fridman spoke out at that time against the invasion, writing in a public letter, "This crisis will cost lives and damage two nations who have been brothers for hundreds of years. While a solution seems frighteningly far off, I can only join those whose fervent desire is for the bloodshed to end." GPG likewise wrote in its email that it is "horrified by the war in Ukraine and dismayed by the needless loss of life and destruction the continued fighting is inflicting on the region."

Read the full story here.

Elsewhere: Yuri Milner, a Russian venture capitalist in Silicon Valley with links to Putin, has also distanced himself from the Russian invasion, reports Bloomberg Businessweek. While Milner declined to personally comment on Putin, his firm and nonprofit have both issued statements condemning the offensive, and he and his organizations have pledged $11.5 million to relief initiatives for Ukrainians.
MUSINGS
What is to be done?
"When the novel What Is to Be Done? written by the 19th-century Russian philosopher and activist Nikolay Chernishevsky, came out in 1863, it became an instant classic, a blueprint for enlightened Russian intelligentsia's attempts to bring about a reform in the Empire's very essence in how it dealt with the common folk, with the economy and with their moral standards. Many years later, Vladimir Lenin used Chernishevsky's phrase to pose and answer the question about revolutionary strategy for the Bolsheviks. The phrase became something of a refrain in the discourse of the 'thinking class' in years since — everyone I knew in my parents' circles as I was growing up in the Soviet Union used the phrase as the conversations would go on about everything from emigration to distribution of samizdat to more mundane questions of life in the USSR," writes Misha Galperin, president & CEO of the Weitzman National Museum of American Jewish History, in an opinion piece for eJewishPhilanthropy.
What is to be done? "I have had the phrase ringing in my head over the last few weeks as Putin's aggression in Ukraine proceeds and the besieged country's brave defenders put up resistance while millions are forced to flee and the world watches in awe and disbelief. What is to be done, indeed?"
PEOPLE OF THE BOOK
Jews: Still the educational exception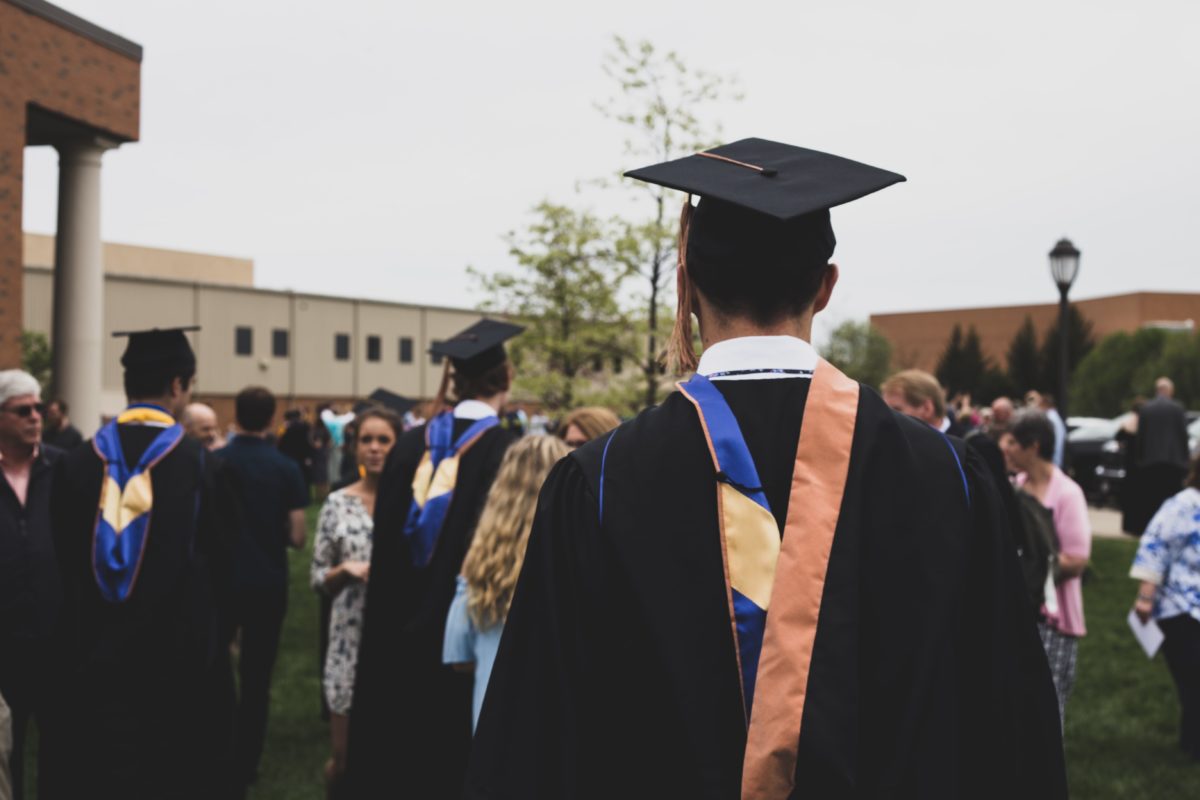 "Education has long been the top priority in the Jewish community, so much so that the Shulchan Aruch, a 16th-century code of Jewish law, famously requires that each Jewish community pay the salary of a teacher to work with its children to learn to read. In contemporary Jewish life in the United States, this priority strongly emerges once again when it comes to continuing one's education beyond high school to a college or university," writes Samuel J. Abrams, professor of politics at Sarah Lawrence College, in an opinion piece for eJewishPhilanthropy.
Were you expected to attend college? "New data reveals that education still maintains a preeminent position in Jewish culture today. A new national survey of over 5,000 Americans conducted by the Survey Center on American Life demonstrates this centrality and asks a simple question: Growing up in your family, was it generally expected that you would go on to college?"
In the Jewish community: "As for the Jewish community, a full 80% were expected to pursue a degree at a four-year school. Not only is this figure twice the national average, but it is also far larger than those of other faiths: Less than half of (41%) of Protestants and Catholics (42%) report having faced a similar expectation, despite the latter having a huge network of colleges and universities. Among religiously unaffiliated identifiers, the numbers are higher: Sixty-four percent of atheists report expectations about going to a college or university and 58% of agnostics believe the same. Members of the Mormon/Latter-Day Saints Church, a group that has shown a significant focus on higher education through Brigham Young University, are notably lower at just 57%."
Worthy Reads
Organizational Efforts: Julia Entin, paralegal at Bet Tzedek Legal Services, is part of the "intricate web" of Jewish and non-Jewish grassroots organizations working to ferry vulnerable Ukrainians out of the war zone, Deepa Bharath writes in the Associated Press: "In a time of crisis when Jewish people from Ukraine are attempting to flee to Europe and Israel, groups such as the Jewish Federation of Los Angeles and partner organizations such as Entin's, have been helping families stateside who want loved ones extricated. Many, Entin said, have reached out to her directly because [of] her work with Holocaust survivors. ??Entin has been calling survivors in Ukraine, usually with a family member or friend on the line. It can be challenging to establish quick rapport with older people — many with serious health issues — huddled in their homes during wartime… The work of evacuating Holocaust survivors in Ukraine is continuing as bombings have escalated this week. On Tuesday, Entin said she was working to help three couples — all Holocaust survivors — who were struggling after a night of more shelling and devastation in Kharkiv." [AP]
Community Comms
Be featured: Email us to inform the eJP readership of your upcoming event, job opening, or other communication.
Word on the Street
An airlift of child refugees from Ukraine will arrive in London today following an operation involving British humanitarian Sally Becker and Magen David Adom U.K. Most of the 52 children, aged 2 to 15, were taken to safety in Poland by Dnipro Kids, a charity established by fans of the Scottish football club Hibernian that supports orphanages in Ukraine. Separately, the British government is preparing for 100,000 Ukrainian children to enter the U.K.'s school system…
Nineteen-year-old Harvard University neurophilosophy undergraduate Avi Schiffmann has set up an international website that matches Ukrainian refugees with people willing to host them in their homes all over the world. On Monday, addressing security concerns for refugees, he announced that the initiative had added a process to verify hosts' identities and would soon introduce background checks…
Steven Windmueller, professor emeritus of Jewish communal studies at Hebrew Union College's Jack H. Skirball Campus in Los Angeles, has been appointed interim director of the college's Zelikow School of Jewish Nonprofit Management, effective March 21. Windmueller succeeds Erik Ludwig, who is the newly appointed president and CEO of the Jewish Federation of Orange County.…
Frances Messano will be promoted from president to CEO of the NewSchools Venture Fund in January. She will be the first woman of color to lead the $80 million venture philanthropy group…
Melanie Cohen, a fundraiser for the Jewish Home Foundation who spearheaded successful capital campaigns that enabled the construction of the Jewish Home at Rockleigh (N.J.), Jewish Home Assisted Living and a new Center for Rehabilitation Excellence opening this month, retired in February; she will be succeeded by Kevin Leopold, former Northeast executive director of Americans for Ben-Gurion University, which raised more than $250 million…
The Bender JCC of Greater Washington received a legacy gift from Dr. Stuart Lessans to rename Camp JCC as Lessans Camp JCC…
The Michael and Susan Dell Foundation announced a commitment of $15 million in support of organizations on the ground in Ukraine that are focused on medical needs for families and resettlement support for refugees…
Glasswing International received a $13.2 million grant from the Howard G. Buffett Foundation to pilot a youth service corps in Guatemala and Honduras. Glasswing's Central American Youth Corps is inspired by the AmeriCorps program in the United States…
With an initial $60 million commitment from the funding collaborative Blue Meridian Partners, the Thurgood Marshall College Fund, United Negro College Fund and Partnership for Education Advancement launched a collaborative effort to drive tangible, long-term progress across historically Black colleges and universities and boost the Black economy…
Rabbi Chaim Kanievsky, one of Israel's most prominent Haredi rabbis, died at 94. His funeral on Sunday drew hundreds of thousands of people…
Younes Nazarian, an Iranian-Jewish community leader and self-made billionaire philanthropist, died at 91…
Pic of the Day
The American Jewish Joint Distribution Committee (JDC) evacuated more than 300 Ukrainian Jews last Friday from the heavily bombarded city of Chernikiv, and three dozen others from Kharkiv — including elderly Jews served by its Hesed social service centers — to safety in Moldova with support from Ukrainian politician Georgii Logvinskii. JDC has assisted in the evacuation of more than 10,000 Jews from Ukraine to neighboring European countries and to Western Ukraine since the conflict began.
Birthdays
James Beard Foundation Award-winning chef from Miami who is known for her culinary skills as an expert in Latin-style flavors of cooking, Michelle Bernstein…
Yale Law School graduate in 1954, in 1978 she became the first woman appointed to the Connecticut Supreme Court, Ellen Ash Peters… Rabbi emeritus of Manhattan's Congregation Kehilath Jeshurun and longtime past principal of the Ramaz School, Rabbi Haskel Lookstein… Harvard professor, biochemist, physicist, molecular biology pioneer and winner of the 1980 Nobel Prize in chemistry, Walter Gilbert… Scholar of Jewish mysticism and founding dean of the non-denominational rabbinical program at the Hebrew College in Boston, where he serves as the rector of the rabbinic school, Arthur Green… Far Rockaway, N.Y., resident, Samuel Gross… Istanbul-born entrepreneur, hotelier and real estate developer, he is president of NYC-based Alexico Group LLC, Izak Senbahar… First Jewish member of the U.S. House of Representatives from New Hampshire, later served on the boards of the ADL and NJDC, he is of counsel to the law firm of Shaheen & Gordon, Paul Hodes… Former executive director of The Charles Bronfman Prize, Jill Collier Indyk… President of NYC- and Singapore-based Asia-focused consulting and business development practice KWR International, Keith W. Rabin… Retired director general of the Israeli Ministry of Foreign Affairs, he was previously Israel's ambassador to Australia, Yuval Rotem… Co-founder of Wynnefield Capital Management, Joshua H. Landes… Award-winning film, stage and television actor and singer whose roles include the title role in "Ferris Bueller's Day Off" (1986) and the adult voice of Simba in Disney's "The Lion King" trilogy, Matthew Broderick… Israeli rock musician and record producer, he is best known for being the guitarist and one of the songwriters in the rock band Mashina, Shlomi Bracha… Hedge fund manager, philanthropist and former chairman of the board of the New York City Opera, Roy Niederhoffer… Partner and chair of the private education practice group at the Los Angeles office of Liebert Cassidy Whitmore, Michael Blacher… Founding editor of The Dispatch, Jonah Goldberg… Co-anchor of CNN's "New Day," John Berman… President and founder of Bully Pulpit Interactive, Andrew Bleeker... Founding partner at Plant Medicine Law Group serving the psychedelic and cannabis space, Hadas Alterman… Staff attorney at Dayton, Ohio-based Advocates for Basic Legal Equality, Addison Caruso…
Email Editor@eJewishPhilanthropy.com to have your birthday included.