Your Daily Phil: 3D printing at Jewish day school + sharing stories to honor loss
Good Friday morning!
When he arrived in New York City seven months ago, Israeli Consul General Asaf Zamir had a bumpy landing. He began the job solo, without his family. Then he and a dozen other consulate employees got COVID, all while he was enduring his first New York winter.
Now, Zamir has settled in — though he acknowledged that he still misses Tel Aviv's fresh produce and his parents. Zamir, 41, spoke to eJewishPhilanthropy this week ahead of Sunday's Celebrate Israel Parade, the first since 2019.
Zamir told eJP that he appreciates the American Jewish community's lack of uniformity, especially when it comes to religious practice. "It comes in all shapes and sizes, and everything is equal, and everyone can define their way of being… That's something I think Israel has a lot to learn from the Jewish community in America."
Zamir became consul after serving in the Knesset for two years in now-Defense Minister Benny Gantz's centrist Blue and White party, including a stint as tourism minister. Zamir said he's focused on making Israel's case to young people, particularly young Jews.
"My major aim is the younger generation," he said. "It could be the younger generation of other minorities, but it's primarily the younger generation of all Americans and the younger generation of American Jewry which is somewhat disconnected from its Israeli identity and sometimes from its Jewish identity."
Zamir said his goal isn't to outright win or lose a PR war, but to move the needle in Israel's direction. "The aim is to finish our term with more people understanding the importance of the relationship between Israel and the United States, and more people understanding the complexity of the Israeli story over in the Middle East."
Part of that campaign, he said, is advancing an expansive definition of what it means to support Israel — one that includes Jews who criticize Israeli policy, as long as they still believe Israel should be a Jewish state. In that vein, this year's parade will include a contingent of progressive marchers, reported the New York Jewish Week.
"I think that there is room to broaden the tent of activists Israel works with," he said. "And it should include people who sometimes also have criticism toward Israel, as long as we agree on the basic lines of Zionism — meaning there is room for the Jewish state in our homeland of Israel."
Zamir hopes the parade will serve as an opportunity for a similarly wide spectrum of New York Jews to unite around the common denominator of supporting Israel, whatever shape that takes.
"The Jewish community in the United States is a very strong and very passionate community but in some cases also a divided community," he said, adding that the parade can show that "when it comes to Israel generally, in general support of it, we're all behind that idea."
TECH EDUCATION
A '21st-century shop' class teaches Jewish day school kids to 3D print
Kovi Ressler, an eighth grader at Westchester Torah Academy, has been to New York City's Celebrate Israel parade before. But he's especially excited to go on Sunday — and to bring a drum and maraca that his class designed and 3D-printed. The instruments come out of a program at Westchester Torah Academy (WTA) in New Rochelle, N.Y., in which students learn tech skills and graphic and computer-assisted design while building products ranging from toys to Jewish ritual objects, reports David I. Klein for eJewishPhilanthropy.
Practical knowledge: The project is the result of the first year of WTA's "Practical STEAM" program, which aims to give students grounding in Science, Technology, Engineering, Arts and Math while teaching them the programming and computer science skills that will be essential for the jobs of the present and future.
From Wi-Fi to mezuzot: "In traditional STEAM programs, they really focus a lot on coding and robotics," David Merel, WTA's director of operations and technology, told eJP. Merel tries to take a more useful route than other schools — which he hopes is equally fun — teaching students everything from how to build their own PCs to plumbing and deploying a Wi-Fi network. Earlier this year, the students designed and printed their own mezuzot.
The right moment
Grief, love and loss: A year in Jewish stories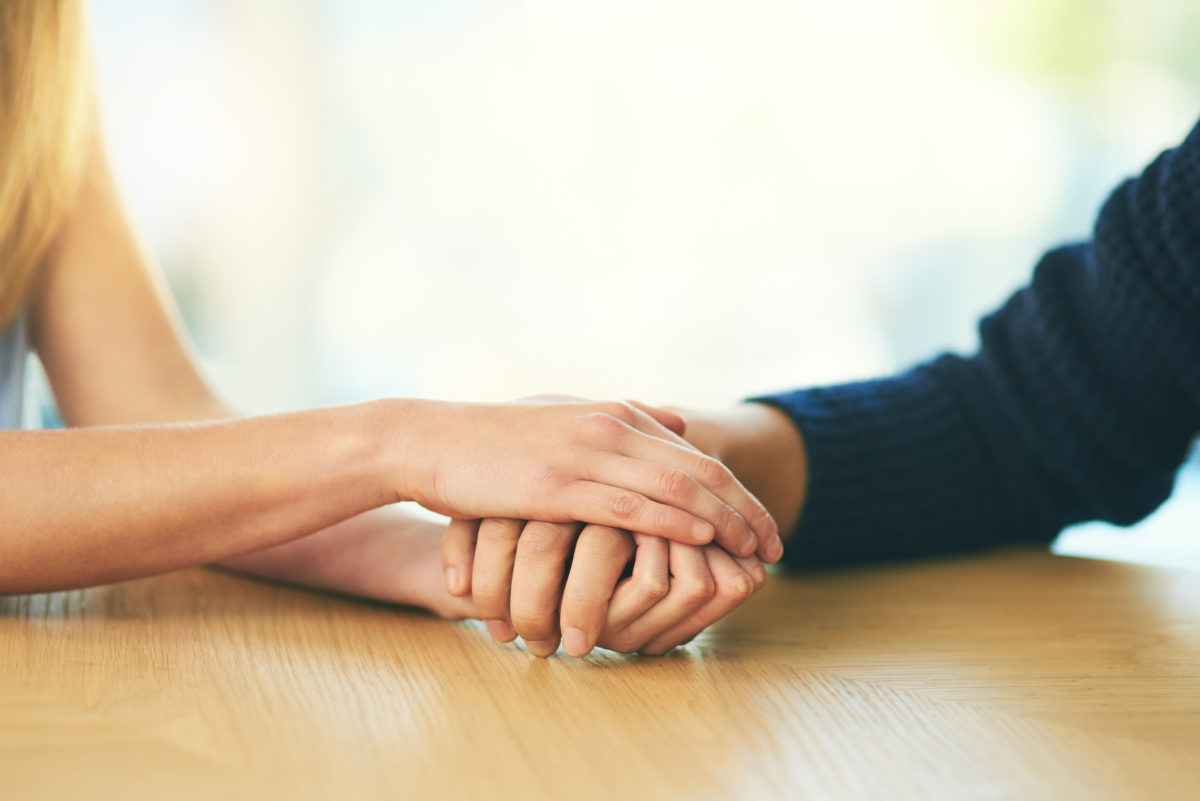 "As pandemic restrictions recede into the background, how do we make space to honor loss and recognize that many of us are still grieving?" asks Jory Hanselman Mayschak, co-founder & CEO of BaMidbar, in an opinion piece for eJewishPhilanthropy.
Loss of life: "We have grieved the loss of personal space, travel and water cooler small talk. We've missed major milestones like births, graduations and weddings. And more than 1 million people in the U.S. have now died from COVID-19. As in-person programs return, masks disappear and people talk of 'returning to normal,' some of these losses have started to feel like a thing of the past. Despite this, many of us still feel the gaping hole left by loss of life. I count myself in this collective."
Sharing stories: "In May 2021, a dear friend tragically and unexpectedly passed away in a climbing accident at the age of 31. After his funeral, I asked his fiancee if there was anything I could do to help. She asked me if I would share Jewish stories that I thought might resonate, provide comfort or offer wisdom. In the days after, I decided I wanted to send a different story before Shabbat each week for the following year. The journey of grief is a long one, and while I knew my friend's fiancee was surrounded by love and support at that moment, I also knew that support might be less present as shiva and shloshim passed and the weeks turned into months. Every Friday since, I've ended my workday early and spent an hour or two reading Jewish stories, reflecting on the topics of grief, love and loss and selecting a single story to share."
Worthy Reads
Closer Look: MacKenzie Scott's generosity is to be commended, especially when she supports groups with undeniably worthy missions, such as New City Kids, a New Jersey-based foundation that combats child poverty and delinquency, writes Aron Ravin in National Review. Yet many of her donations — like those that support land reparations to Native Americans — are more political, less traditionally philanthropic and also unlikely to actually achieve real change, Ravin states. "Charity has stopped being something we volunteer for our communities or to people in desperate need. It's just becoming yet another low-risk method for people to engage in politics." [NR]
Jews in the Desert: The ICSC real estate conference in Las Vegas, which begins this weekend, is also host to a robust Jewish scene, reports Gabby Deutch for Jewish Insider. "Multiple hotels offer morning minyans for the Shacharit prayer service, and they don't need to worry about hitting the 10-person prayer quorum; more than enough people show up… In 2018, many of ICSC's biggest dealmakers skipped the conference when it coincided with Shavuot. Others who are not observant Jews reflected that their absence would be obvious: 'If you know the popular kids are not going to the party, then you are not going to go,' Jonathan Adelsberg, a partner at the New York law firm Herrick Feinstein, told real estate site The Real Deal at the time." [JI]

Hand-ups, not Handouts: "Twitter philanthropy" offers immediate financial support to a small number of people reaching out for assistance over social media, and is illuminating the holes in the safety net, writes R.J. Rico in the Associated Press. "People send photos of their eviction notices, tearful videos of their empty refrigerators, screenshots of the paltry sums they have in their bank accounts. And, nearly every day, [multimillionaire Bill] Pulte responds. He gave $500 to a man who sent a video of his missing teeth. He gave $125 for a woman to pay for gas so she could make the long drive to her brother's funeral. 'I call them hand-ups, not handouts,' said Pulte, who has grand visions of disrupting the traditional philanthropy model by using social media to help form an online army of donors to help people in crisis… His largest single donation so far is $50,000, according to his records of the more than $1.2 million he has spread among more than 2,200 followers over the past three years." [APNews]

Have BDS Efforts Failed?: Although Boycott, Divestment and Sanctions (BDS) campaigns against Israel are present on college campuses, "the movement has mostly failed," writes Steven A. Cook in Foreign Policy. "BDS activists have clearly failed to force global firms to unwind their operations in Israel. Israel and Israeli firms are too well integrated into global business for international companies to walk away from the country… Settlers can do without Ben & Jerry's, and Israelis will survive not getting to see Pink Floyd's Roger Waters or any number of other artists who support BDS perform live in the country, but Microsoft, Apple, Google, and the others all benefit from Israel and aren't likely to leave anytime soon." [ForeignPolicy]
Community Comms
Be featured: Email us to inform the eJP readership of your upcoming event, job opening, or other communication.
Word on the Street
The Andy Warhol Foundation for the Visual Arts has committed $350,000 to several organizations providing emergency relief to the visual arts community in Ukraine…
New York Times journalist Jodi Kantor, noted for exposing sexual abuse allegations against film mogul Harvey Weinstein, was awarded an honorary degree by Tel Aviv University…
Karyn Ullman nas been named chief philanthropy officer at the Jewish Federation of Greater Houston…
Rabbi David Straus will retire as senior rabbi from Main Line Reform Temple in Wynnewood, Pa., on July 1. Rabbi Geri Newburge, a member of the synagogue's rabbinic staff, will succeed Straus…
Dr. Beverley Jacobson, chief executive of Norwood, a U.K.-based nonprofit that serves people with learning disabilities and autism, is stepping down…
The Fred A. And Barbara M.Erb Family Foundation in Royal Oak, Mich., announced that it is transitioning from being a perpetual foundation to one that has a planned spend-down approach over the next 12 years…
Pic of the Day
Spring 2022 graduates from Spertus Institute's master's program in Jewish professional studies celebrate their graduation this week in Chicago.
Birthdays
Israel's first special envoy for combating antisemitism and delegitimization, actress, author, producer, model and singer, Noa Tishby, celebrates her birthday on Sunday…
FRIDAY: CEO at Kings' Care – A Safe Place, operator of multiple drug and alcohol rehabilitation and treatment centers, Ilene Leiter… Canadian businesswoman and former elected official, Elinor Caplan… Former member of the New York State Assembly, Ellen Jaffee… Former member of the U.S. House of Representatives from Connecticut's 2nd District, he was born in a DP camp in Germany after WW2, Sam Gejdenson… Chagrin Falls, Ohio, attorney, Robert Charles Rosenfeld… CEO emeritus of the Jewish Community Relations Council of New York, Michael S. Miller… Seamstress and weaver, Bernice Ann Penn Venable… Producer and writer who has worked on "Saturday Night Live," "PBS' Great Performances," and "It's Garry Shandling's Show," Alan Zweibel… U.S. Sen. Mike Crapo (R-ID)… Former director of international affairs, policy and planning at the Conference of Presidents of Major American Jewish Organizations,Michael Alan Salberg… Author and professor at Tulane U, he retired as president of the Aspen Institute in 2017, Walter Isaacson… Born in upstate NY as Michael Scott Bornstein, former Israeli ambassador to the U.S., Michael Oren… Chief legal analyst for ABC News and founder of Mediaite, Dan Abrams… NYC location scout and unit production manager for feature films and television commercials, David Brotsky… EVP of Resolute Consulting, Ami Copeland… Emmy Award-winning singer and songwriter, Rachel Platten… Manager of privacy issues for Amazon's state and local public policy team, Philip Justin (PJ) Hoffman… Program officer at the Michigan-based William Davidson Foundation, Vadim Avshalumov… Founder and CEO of Berkeley, Calif.-based Caribou Biosciences, a genome engineering company, Rachel Haurwitz…. Floor director and legislative director for Rep. Debbie Wasserman Schultz (D-FL-23), Lauren D. Wolman… Senior communications advisor at the U.S. Department of State, Susan Sloan… SVP at Austin-based digital agency Harris Media, Josh Canter… Miss Israel 2014, she is now legal counsel for Safe School Analytics, Doron Matalon… American University student, Aylon Berger… Conservative political activist, he is a survivor of the Marjory Stoneman Douglas High School shooting, Kyle Kashuv…
SATURDAY: U.S. postmaster general under Presidents Reagan and Bush 41, Anthony Melchior Frank… Former U.S. senator from Minnesota, Al Franken… Guitarist and composer, Marc Ribot… EVP of American Friends of Bar-Ilan University, Ron Solomon… Chief rabbi of Mitzpe Yericho and dean of Hara'ayon Hayehudi yeshiva in Jerusalem, Rabbi Yehuda Kroizer… CEO of the Boston-based hedge fund Baupost Group, Seth Klarman… Legal analyst at CNN, Jeffrey Toobin… Founder of City & State NY, Thomas Allon… Director of antisemitism education and associate director of the Israel Action Program, both at Hillel International, Tina Malka… Actress and playwright, Lisa Edelstein… Former head of Dewey Square's sports business practice, now a freelance writer, Frederic J. Frommer… President and CEO of the Michigan-based William Davidson Foundation, Darin McKeever… University chaplain for NYU and chief rabbi of the Jewish Council of the Emirates, Rabbi Yehuda Sarna… Senior principal at Cityfi, Brandon Pollak… Professor of computer science at the University of Texas at Austin, Scott Joel Aaronson… SVP and general counsel at Sinclair Broadcast Group, David Gibber… President of Mo Digital, Mosheh Oinounou… Los Angeles-born, raised in Israel, international fashion model for Versace, Sharon Ganish… Chief brand strategist at Kivvit, Steve Miller… Windsurfer who represented Israel in the Olympics (Beijing 2008 and Rio 2016), she is now a project manager at SolarEdge, Maayan Davidovich… Player on the USC team that won the 2016 NCAA National Soccer Championship, she is now in the 2022 class of UC Irvine law school, Savannah Levin…
SUNDAY: Senior fellow at the Hudson Institute, Irwin M. Stelzer… Award-winning staff writer at The New Yorker since 1989, Connie Bruck… Former Skadden partner and then vice-chair at Citibank, J. Michael Schell… Cognitive scientist and CEO emeritus of Haskins Laboratories in New Haven, Philip E. Rubin… Director emeritus of policy and government affairs at AIPAC, Ambassador Bradley Gordon… Gloria Woodlock… Charles Scott… Former member of Knesset from the Zionist Union party, Eyal Ben-Reuven… Chair of the Conference of Presidents of Major American Jewish Organizations, Dianne F. Lob… Former Democratic member of the U.S. House of Representatives from Arizona's 1st district (1993-1995), now a business and transactional attorney in Phoenix, Sam Coppersmith… CEO of Our Common Destiny and a senior consultant as to philanthropy at private equity firm Cresset Capital, Sandy Cardin… U.S. Sen. Lisa Murkowski (R-AK)… General partner of Google Ventures where he co-leads the life science investment team, David Schenkein… Former head coach of the NBA's Cleveland Cavaliers, David Blatt… British writer, philanthropist and documentary filmmaker, Hannah Mary Rothschild… Partner at Sidley & Austin, David H. Hoffman… Former Major League Baseball relief pitcher, Alan Brian "Al" Levine… Harvard Law School professor since 2007, Noah Feldman… Israeli cookbook author and TV cookery show host, Shaily Lipa… Israel's minister of communications, Yoaz Hendel… Executive director of American Compass, Oren Cass… Co-founder of Facebook, Dustin Aaron Moskovitz… Retired slot receiver and kick returner for the NFL's New England Patriots, member of three Super Bowl winning teams, Julian Edelman… White House correspondent for McClatchy, Michael Wilner… Former youth advisor to the mayor of Baltimore, Alex Friedman… JD candidate in the class of 2022 at the University of Virginia School of Law, Peter Walker Kaplan… Emma Kaplan… Aryeh Jacobson… Rebecca Weiss… Benjamin Weiss…
Email Editor@eJewishPhilanthropy.com to have your birthday included.