Robert Kraft Named 2019 Genesis Prize Laureate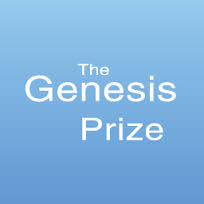 The Genesis Prize Foundation has named American philanthropist and owner of the New England Patriots football team, Robert Kraft, as the 2019 Genesis Prize Laureate.
The annual $1 million Genesis Prize, dubbed the "Jewish Nobel" by Time magazine, honors extraordinary individuals for their outstanding professional achievement, contribution to humanity, and commitment to Jewish values and Israel.
In keeping with the Genesis Prize tradition, Kraft has chosen to forgo the $1 million monetary award so that funds can be granted, in his honor, to initiatives combatting anti-Semitism and other forms of prejudice as well as attempts to de-legitimize the State of Israel.
The award comes during an alarming resurgence of anti-Semitism and other forms of ethnic- and racially-motivated hate crimes.
As of 2018, anti-Semitic incidents (including those not involving physical violence) were being reported in France and Germany at an average rate of four per day. And the UK has experienced record levels of anti-Semitic incidents which have stretched from street level incidents to mainstream politics.
Most dramatically, 2018 saw the deadliest anti-Semitic attack in US history, when eleven Jewish congregants were killed at Pittsburgh's Tree of Life Synagogue in October.
For decades, Kraft has spoken out publicly and donated generously to organizations combating prejudices, including anti-Semitism and the de-legitimization of the State of Israel.
Noting the disturbing trends in the U.S. and Europe, Kraft recently made a public pledge that he would further his efforts to help combat anti-Semitism and all hate crimes. As part of this  effort, Kraft's Major League Soccer team, the New England Revolution, will host Chelsea Football Club (UK) in a benefit match at Gillette Stadium in Foxborough, Massachusetts in May. All the proceeds from the match – as well as an additional $1 million personal contribution from Kraft – will be granted to initiatives to combat prejudices, including anti- Semitism.
"I am honored to receive the Genesis Prize and thank the Genesis Prize Foundation for its recognition and willingness to direct my prize monies to such worthy causes," said Kraft. "This award amplifies my ability to raise both awareness and additional funds to fight anti-Semitism, attempts to de-legitimize Israel and other forms of prejudices. It is important that we continue to support organizations that focus on combatting prejudices by building bridges and uniting people of different backgrounds."
Robert Kraft becomes the seventh Genesis Prize Honoree. Previous honorees include U.S. Supreme Court Justice Ruth Bader Ginsburg, who received the Lifetime Achievement Award; former New York City Mayor Michael Bloomberg; actor, producer and peace activist Michael Douglas; "fiddler to the world" maestro Itzhak Perlman; sculptor and advocate for refugees Anish Kapoor; and actress Natalie Portman.