Your Daily Phil: UJA-Fed. of NY gets new leaders + President Herzog's new dialogue initiative
Good Tuesday morning!

Ed. note: We are excited to welcome Haley Cohen on board as a news reporter; she comes to us after stints with The Jerusalem Post and The Forward. We would also like to take this opportunity to bid farewell to and express our deepest appreciation for Dan Brown, the founder of eJewishPhilanthropy, who is enjoying a much-deserved retirement.

In today's edition of Your Daily Phil, we report on a new initiative by Israeli President Isaac Herzog to encourage dialogue in Israeli society, and feature an op-ed from Michelle Friedman. We'll start with the appointment of Linda Mirels and Marc Rowan to the leadership of UJA-Federation of New York.

The two newly tapped lay leaders of UJA-Federation of New York — President Linda Mirels and Board Chair Marc Rowan — bring deep experience in the fight against antisemitism as they step into their posts amid skyrocketing rates of anti-Jewish incidents, reports eJewishPhilanthropy's Haley Cohen.

"I've worked shoulder to shoulder with UJA's dedicated staff and nonprofit partners for years and have seen their tireless work on behalf of our community," Mirels, a former board chair of the charity, said in a statement. "Now, in the face of rising antisemitism, we are uniquely positioned with our expertise and resources to respond."

Rowan, the CEO of the private equity fund Apollo Management, has made combating antisemitism a priority and was a founding supporter of UJA's Community Security Initiative, created by UJA and the Jewish Community Relations Council of New York.

Mirels and Rowan, who previously held the top volunteer positions in the organization, succeeded outgoing President Amy Bressman and Board Chair David Moore, whose three-year terms expired at the end of last month.

Eric Goldstein, UJA-Federation's CEO, expressed eagerness to work with Mirels and Rowan. "Having had the privilege of working with Linda when she previously served as UJA chair from ?2013 to 2016, I've seen firsthand how she approaches every issue with intellectual rigor, a willingness to respectfully hear all sides, and singular vision," Goldstein said in a statement. "Marc's exceptional commitment to the Jewish community and our neighbors, combined with his renowned business leadership, will amplify UJA's work around the world."

Read the full story here.
Can't we get along?
Israeli president launches new dialogue project to get country out of current 'nosedive'
In April, Israeli President Isaac Herzog launched a new initiative, Kol Ha'am, to address growing tensions between Israel and Diaspora Jewry. Now, he is looking inward with a new program meant to mend the expanding rifts within Israel itself. "If we can only know how to prepare the infrastructure that will allow us to meet with each other, talk with and listen to each other, we will be able to exit this nosedive into which we have fallen, and to build up the country for generations to come," Herzog said in a speech at a launch event for the new program at the President's Residence in Jerusalem yesterday, reports eJewishPhilanthropy's Judah Ari Gross.

Get to the people: This five-year program will be done in partnership with the Israel Association of Community Centers, a government body that runs a network of community centers – commonly known by the Hebrew acronym Matnas, standing for Culture, Youth and Sport Centers – throughout the country. "[The president] doesn't have the ability to reach everyone, so we are using our partnership with the matnasim," Adaya Leibovitch, director of the President's Office, who is spearheading the effort, told eJP. "They can reach different populations, in different areas and of different ages."

Starts at home: Leibovitch explained that this initiative is "inward facing," looking to address divisions and rifts within Israeli society, whereas Herzog's "Kol Ha'am," which he launched in April, is more outward facing, looking to bring Jews and Israelis in the Diaspora closer to Israel and vice versa. The "Dialogue in the Community" program will include "hundreds of initiatives, events, and meetings to encourage respectful dialogue within and between communities" over the next five years, the president's office said in a statement.

Read the full story here.
Embracing difference
The benefits of inclusive camp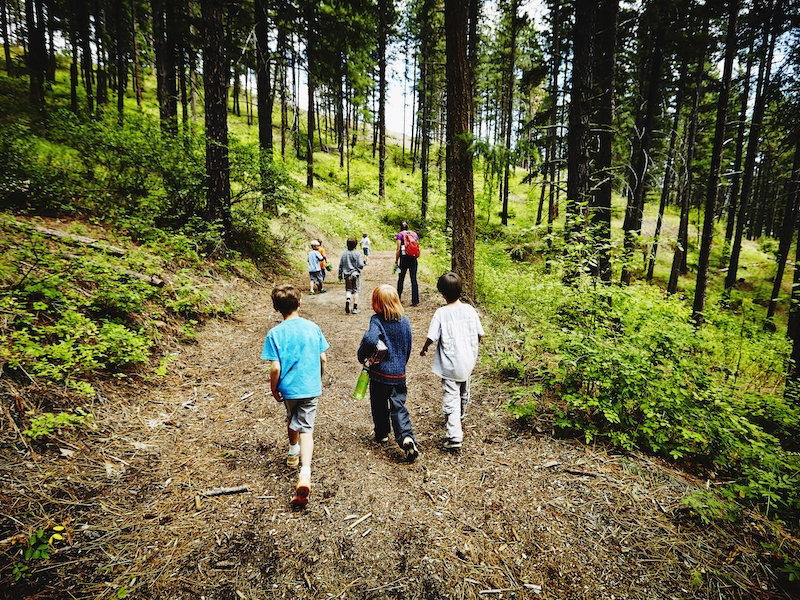 "In today's society, inclusivity is becoming increasingly important. Creating an inclusive environment in all aspects of life, including recreational activities, has a profound impact on individuals with disabilities and the community at large. One such remarkable setting where inclusivity thrives is an inclusive camp. These camps foster an environment that welcomes both disabled and non-disabled campers, providing unique and transformative experiences for all participants," writes Michelle Friedman, board chair of Keshet in Chicago, in an opinion piece for eJewishPhilanthropy.

Integrated, not segregated: "In the last few years while serving on the board of Keshet, I have seen a very different kind of camp experience… Keshet supports children and young adult campers in day and overnight camp, offering them full inclusion with their non-disabled peers. This means that kids with disabilities are in groups and bunks with their non-disabled peers; they participate in all activities alongside their non-disabled peers; and they have all the same opportunities. Kids with disabilities are not segregated, but fully integrated into camp life."

Good for all: "Inclusive camps have immeasurable benefits for both disabled and non-disabled campers. By embracing diversity and breaking down barriers, these camps foster empathy, self-confidence, social skills, personal growth and a commitment to inclusivity. The transformative experiences gained at inclusive camps have a lasting impact on individuals' lives, promoting understanding and acceptance beyond the camp setting. As we strive towards a more inclusive society, inclusive camps stand as powerful examples of what can be achieved when individuals of all abilities come together, supporting and empowering one another."

Read the full piece here.
Worthy Reads
Our Cousins Across the Ocean: For the Israeli newspaper Israel Hayom, reporter Eli Barak sets off to New York to discover American Judaism, finding things that amaze and horrify him. "About 150 years ago, the Jewish People split in two directions – one (and as mentioned, a very small part at first) chose to go east to Palestine, and another chose to travel west to America. The first question that arises is to what extent will these two communities, which today constitute the main sectors of the Jewish people, continue to be connected in future generations. And the second question is: evolution, as we know, believes in the mechanism of natural selection. The successful part in terms of survivability and culture continues on and survives, while those who don't – don't. Will natural selection wipe out one of the major currents of Judaism today?" [IsraelHayom]

Getting Better But Still Not Good: In The Chronicle of Philanthropy, Sara Herschander reports on how the current economic uncertainty, despite some financial improvements, is still affecting nonprofits. "Nonprofits are still struggling to recruit workers and are being hit with higher-than-normal prices, despite signs that inflation is easing and the labor market is cooling down. Mixed economic signals, which have puzzled economists, have left nonprofits on edge over the possibility of a recession… At times when the future seems uncertain, 'do not take your donors and your funding sources for granted,' says Brian Kearns, a partner at UHY who specializes in nonprofit finances. He recommends that nonprofits work to strengthen relationships with donors to make sure they'll still be there if the economy sours." [ChronicleofPhilanthropy]

Watching More Than 1,000 People Per Day: In the Pittsburgh Jewish Chronicle, David Rullo reports on the additional security efforts being deployed in the city in light of the ongoing trial of the Tree of Life synagogue shooting. "The Secure Community Network has set up a temporary command post down the hall from Shawn Brokos, security director for the Jewish Federation of Greater Pittsburgh. A rotating team has been scouring the dark web for activities or phrases that might pose a threat to the community. Of particular interest are phrases that refer to the trial, Tree of Life, or other terms that might relate to Pittsburgh… SCN National Security Director Brad Orsini — who formerly served as the director of community security for Pittsburgh's Federation — noted that the organization monitors between 1,000 and 1,200 people of interest every day. 'We're happy to share that number,' he said, 'because I think it's important. These are real numbers. These are real people. This is actionable intelligence that we're monitoring and feeding back out to security directors and law enforcement, just to make sure everybody's connected.'" [JewishChronicle]
Around the Web
Tens of thousands of Israelis took to the streets today to protest the advancement of the government's proposed judicial overhaul that would curb judges' powers. The American Jewish Committee, along with other American Jewish groups, expressed concerns about the bill's initial passage…

Jews and Muslims held a ceremony yesterday in Bosnia-Herzegovina to mark the 28th anniversary of the Srebrenica massacre. The event, which was organized by the World Jewish Congress and the Srebrenica Memorial Center, focused on preserving the memory of genocide victims and confronting Holocaust and genocide denial…

The Steven and Alexandra Cohen Foundation donated $35 million to NewYork-Presbyterian Hospital to expand behavioral health services for children and adolescents….

Dr. Munr Kazmir, vice president of the American Jewish Congress, was made a member of the New Jersey Lottery Commission last month…

A plurality of Israelis – 45% – identify themselves religiously as "traditional," as opposed to secular, religious or Orthodox, a new survey by the Jewish People Policy Institute found…

The Jewish Federations of North America called for Israel to be added to the United States's Visa Waiver Program, which would allow Israelis to visit the country for up to three months without a visa…

Frank and Barbara Resnek donated $25 million to Boston's Brigham and Women's Hospital to support research into primary sclerosing cholangitis, a chronic liver disease. This is on top of previous donations totaling $20 million toward researching the disease…

HateAid, a German group that campaigns for human rights online, and the European Union of Jewish Students have filed lawsuits in German court against Twitter for refusing to remove tweets with racist or antisemitic content…
Pic of the Day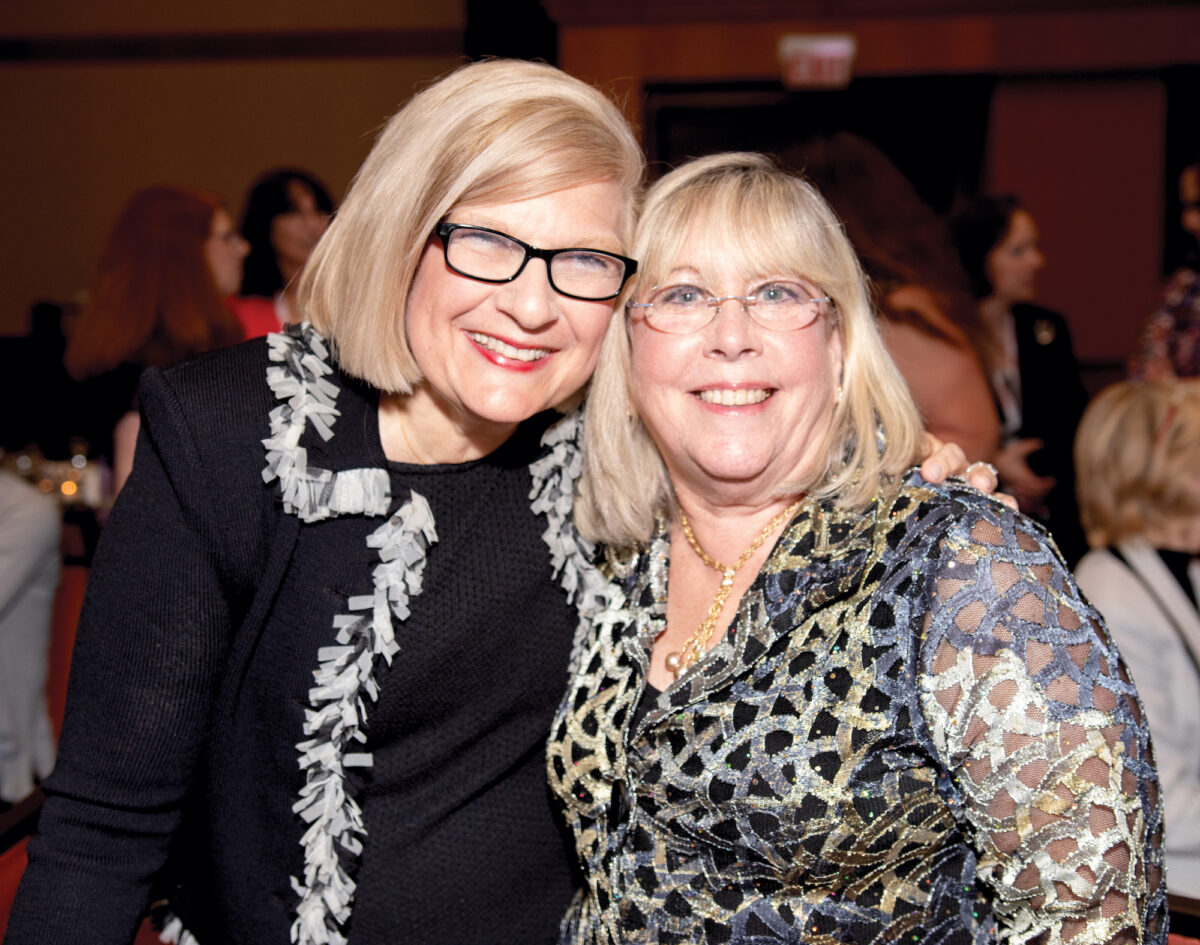 The incoming president of Hadassah, Carol Ann Schwartz, left, poses with her predecessor Rhoda Smolow, who has served in the role for the past three years, at Hadassah's annual National Business Meeting in Chicago last night.

Schwartz, who will be Hadassah's 28th national president, is a fourth-generation Hadassah member, and her election comes after 30 years of service in the organization.
Birthdays
EVP of the Milken Family Foundation and past chair of the Board of Trustees of JFNA, Richard V. Sandler…
Investment banker, civil servant and political advisor, Stephen Berger… Developmental psychologist at Harvard, Howard Gardner… Member of the U.K.'s House of Lords, he was PM Tony Blair's special envoy to the Middle East for nine years, Baron Michael Abraham Levy… U.S. Sen. Ed Markey (D-MA)… Journalist covering classical music, he is the author of Genius & Anxiety: How Jews Changed the World, 1847-1947, Norman Lebrecht… Founder in 1992 of Schnur Associates, Zeesy Schnur… West Orange, N.J., resident, Jeffrey Maas… Actress, she portrayed Frau Farbissina in the "Austin Powers" film series, Mindy Lee Sterling… Singer-songwriter, known by his stage name "RebbeSoul," Bruce Burger… Founder and CEO of Sidewalk Labs, he was previously CEO of Bloomberg L.P., Daniel L. Doctoroff t… Los Angeles-based group EVP of public relations for Discovery Channel and Science Channel, Laurie Goldberg… Executive chairman of Aston Martin and the owner of the Aston Martin Formula 1 Team, Lawrence Stroll… Radiation oncologist at the Dana-Farber Cancer Institute and Brigham and Women's Hospital, Harvey Jay Mamon, MD, Ph.D…. Managing member at Samuel Capital Management, Barry Mannis… Former member of the Knesset for the Likud party, Yaron Mazuz… Former commander of the IDF's Southern Command, now in the IDF Reserves, Major General Shlomo "Sami" Turgeman… Judge of the U.S. Court of Appeals for the Eleventh Circuit since 2014, Judge Robin Stacie Rosenbaum… Retired tax attorney, Adina Tamar Spiro Wagman… Executive editor of The City, Alyssa A. Katz… Senior program and community engagement director at the Los Angeles-based Smidt Foundation, Lindsey Caren Kozberg… Consultant focused upon social impact strategies, Joshua D. Wachs… Actor, podcaster and lead singer of the band Sun Spin, Michael Owen Rosenbaum… Ukrainian-born computer scientist and internet entrepreneur, Max Levchin… Founder and CEO of Wisconsin-based Good Karma Brands, Craig Karmazin… Principal at Civitas Public Affairs Group, Celine Mizrahi… Chabad rabbi at Washington University in St. Louis, Rabbi Hershey Novack… Comedian, podcaster and political commentator, Katherine Rose "Katie" Halper… Screenwriter and executive producer, Theodore Beren Bressman… Professional ice hockey forward, he played for 19 seasons in the U.S., Canada and Europe, Jacob Micflikier… Chief of staff for Rep. Nikki Budzinski (D-IL), Anne Sokolov… and her twin sister, a co-founder at Social Goods, Kate Sokolov… Retired offensive guard in the NFL for eight seasons, his Hebrew name is Gedalia Yitzhak, Geoff Schwartz… Assistant U.S. attorney in Los Angeles, Matthew J. Rosenbaum… Bryan Stone…