Your Daily Phil: March of the Living in Poland + What to do about dropping Hebrew school enrollment?
Good Wednesday morning!

In today's edition of Your Daily Phil, we report on yesterday's March of the Living in Poland to mark Israel's Holocaust Remembrance Day and review a new survey by the Jewish Education Project on dropping Hebrew school enrollment in the United States. We also feature op-eds from Jeffrey Schoenfeld, Shawna Goodman Sone and Jonah Rothstein. We'll start with the opening of the World Zionist Congress in Jerusalem.
An "extraordinary" World Zionist Congress opened on Wednesday in Jerusalem, with some 2,000 people from around the world in attendance to mingle, learn, debate and vote on resolutions, eJewishPhilanthropy's Judah Ari Gross reports.
The three-day event is not necessarily "extraordinary" in the positive, "amazing" sense of the word, but is instead literally out of the ordinary, being held as an add-on to the WZO's 38th Zionist Congress in 2020, which was held in an online format because of the COVID-19 pandemic. During the 2020 congress, the attendees elected a new chairman, Yaakov Hagoel, and other portfolio officers, but refrained from holding discussions and voting on new resolutions. This "extraordinary" congress also offered the opportunity to mark Israel's 75th Independence Day, Yom Ha'atzmaut.
Despite the ongoing protests in Israel over the government's proposed judicial overhaul, the WZO has largely succeeded in keeping its congress above the fray, likely due to a conscious decision by Hagoel to not invite political leaders of any party to speak at the event, unlike in previous congresses when the prime minister and other ministers were invited to give addresses throughout the gathering.
But that is not to say that the congress will shy away from addressing the burning issues of the day. On Wednesday evening, committees will meet to debate a wide range of resolutions, many dealing with topics currently being debated in the Knesset and in Israel in general. And on Thursday, votes will be held on the resolutions that make it out of committee.
"We're hoping that this will be an opportunity to celebrate the 75th anniversary [of the founding of the State of Israel], but also to have people from all the different viewpoints coming together to better understand each other's positions and concerns about the different issues," Hebert Block, the head of the American Zionist Movement, the umbrella organization of U.S. Zionist organizations, told eJP.
Alongside the congress, the World Zionist Organization also organized a one-day event, the Herzl Forum for Social and Economic Entrepreneurship. Over 300 people will participate in the Herzl Forum, which will include discussions of a variety of initiatives addressing environmental issues and sonsible investment and philanthropy.
Holocaust Remembrance Day
Jewish leaders mark 80th anniversary of Warsaw Ghetto Uprising in this year's March of the Living
More than 9,000 people from around the world arrived in Poland this week for the annual March of the Living from Auschwitz I to Auschwitz-Birkenau to mark Israel's Holocaust Remembrance Day, Yom HaShoah, eJewishPhilanthropy's Judah Ari Gross reports.
Dignitaries: The participants included philanthropists Robert Kraft, Miriam Adelson, Ari Emanuel, David Zaslav, Iris and Haim Taib, Eitan Neishlos and Mati Kochavi, as well as Italian President Sergio Mattarella, Israeli Education Minister Yoav Kisch, U.S. Ambassador to Israel Tom Nides and his predecessor, former Ambassador David Friedman, Jewish Agency Board of Governors Chair Mark Wilf, Jewish Agency Chair Doron Almog and Keren Kayemet Le'Yisrael-Jewish National Fund Chair Ifat Ovadia Luski, CNN anchors Wolf Blitzer and Dana Bash, and rapper Meek Mill, according to March of the Living.
Jewish heroism: This year's march was given the theme "Honoring Jewish Heroism in the Holocaust," to mark the 80th anniversary of the Warsaw Ghetto Uprising. The march was led by 42 Holocaust survivors, including Halina Birenbaum, who was a child during the uprising and was hidden in a bunker until Nazis liquidated the ghetto. She was deported to Majdanek and later to Auschwitz, March of the Living said. Birenbaum walked alongside the grandchildren of Jewish resistance fighters, Eyal Zuckerman, the granddaughter of ZOB commanders Zivia Lubetkin and Yitzhak (Antek) Zuckerman, and Nir Yaari, grandson of resistance fighter Bela Hazan Yaari.
Tunisian Jewry: At the main ceremony of this year's March of the Living in Auschwitz, torches were lit marking the fight against antisemitism, in honor of the State of Israel and — for the first time — in memory of the persecution of Tunisian Jewry during the Holocaust, the organization said.
Hebrew school blues
Census: Hebrew school enrollment plummeted over 40% from 2006 to 2019
Supplementary Hebrew school enrollment in the United States decreased by over 40% from 2006 to 2019 and the total number of Hebrew schools dropped by more than a quarter during the same period, according to a new study released Wednesday by the Jewish Education Project, eJewishPhilanthropy's Judah Ari Gross reports.
Still significant: At the same time, the census found that supplementary schools – also known as Hebrew schools or Sunday schools – are still the most significant way that non-Orthodox American Jewish children receive their Jewish education."They are still the largest place where the most number of non-Orthodox kids are getting their primary form of Jewish education," TJEP director David Bryfman told eJP ahead of the report's release. "As a community, that's a responsibility for us. We cannot ignore it and keep saying, 'Well, we heard it's bad, it used to suck, it's still going to suck.' We have to say to ourselves, 'No, that's where the kids are, that's where the Jews want to be, and therefore it's our obligation, our responsibility to fund and resource them adequately to do that work."
Design principles: In addition to releasing the full 53-page census, which was conducted in partnership with Rosov Consulting, TJEP also released a condensed report on the findings. Bryfman said the report was a "call to action," encouraging educators to focus their efforts around six "design principles": elevating cultural identities; adding value to a family's life; affirming diverse people and families; putting family at the center; prioritizing caring and purposeful relationships; and redefining the role of teacher and learner.
What kids deserve: Bryfman said the census was also meant to serve as a wake-up call for Jewish philanthropists and community organizations. "We believe that it is incumbent upon the Jewish philanthropic world to begin to reconsider the importance and primacy of the place where the largest number of non-Orthodox Jewish kids still continue to get their primary form of Jewish education," he said. "And there's a strong call in this report whether it's implicit or explicit for federations and foundations and individual philanthropists to start investing in the change necessary to give these kids what they deserve."
Showing support
The General Assembly of davka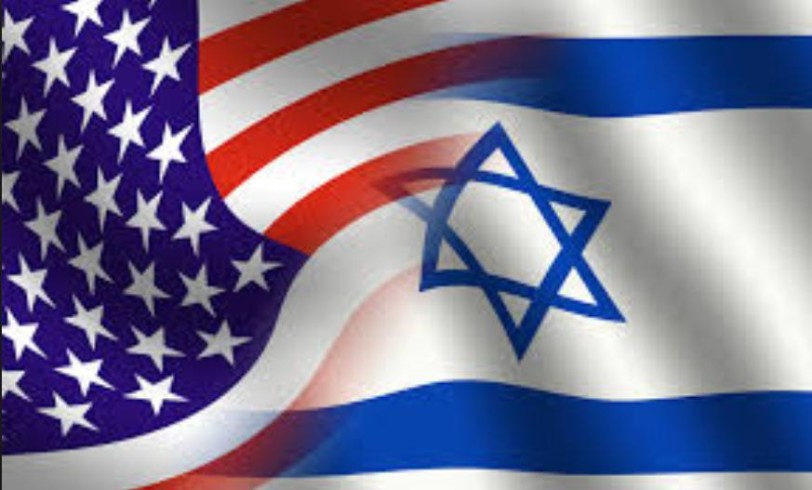 "Over 2,000 representatives of Jewish Federations in North America are preparing to journey to Israel this week for The Israel at 75 General Assembly," write Jeffrey Schoenfeld and Shawna Goodman Sone, co-chairs of the GA, in an opinion piece for eJewishPhilanthropy.
Showing solidarity: "They will display a deep commitment to and solidarity with Israel at a time when the country is riven by a deep political and philosophical divide over how the political different branches of the government should function. It might seem like the least opportune time to visit the Jewish state, but the two of us agree that there is no better word than 'davka' to sum up our sacred mission, the feeling of being in exactly the right place at precisely the right time."
Two-way marketplace
Creating a new, digital marketplace for the Jewish gig economy
"I was introduced to Matt Grossman, CEO of BBYO, about a year ago by a former colleague of mine at Moishe House. Matt described to me BBYO's need for a technological solution that could pair educators, song leaders, program facilitators and others who have contract relationships with BBYO, to their chapter and regional staff members," writes Jonah Rothstein, designer and site administrator for jewishgigs.com, in an opinion piece for eJewishPhilanthropy.
Automated solution needed: "The process of pairing these folks up manually via preexisting relationships with BBYO's team was time consuming, and he wanted an automated solution to what has been a more analog process."
Scaling up an internal process: "We began to discover that what grew first as a solution to an internal organizational process issue could also have merit and use cases throughout the Jewish professional world. Through my conversations with freelancers and organizations, we saw a need for a digital tool that organizes service providers and temporary job opportunities in service of enhancing the work of Jewish nonprofit organizations."
Worthy Reads
Secrets of Singapore: As he was lingering in a Singapore synagogue one day, Mordy Miller started absentmindedly thumbing his way through an old tome, which led him to uncovering a trove of information about a long-overlooked Jewish community, according to Israel's Shalem College. "The book he had picked up, he realized, was more than a hundred years old: Printed in Baghdad — the origin of most Singaporean Jews, who arrived from their then-home in Calcutta in the late-18th and early-19th centuries — it told the history of Singapore's Jewish community, but from a religious standpoint. 'There's lots of research about this community, but almost exclusively from an economic, political, or sociological point of view,' explains Miller, who is pursuing his doctoral thesis on Kabbalah and Israeli politics as a Kreitman Scholar at Ben-Gurion University of the Negev. 'This book, though, described the community's unique religious traditions; so far as I knew, there was nothing else like it. I asked the synagogue's rabbi if there might be any more, and when he said yes—I couldn't resist.' What happened next was a months-long 'real' treasure hunt, Miller says, to boxes underneath stairwells and in the synagogue's basement. The search — since titled the Singapore Genizah Project— eventually extended to the city's other synagogue, too. In the end, Mordy and a team of community volunteers managed to unearth nearly 700 volumes — the world's most authoritative collection on the city's Jewish history." [ShalemCollege]
Around the Web
The U.K.'s Liberal Judaism and Movement for Reform Judaism announced a merger to create a unified Progressive Jewish movement in the country. Liberal and Reform Judaism have been separate movements in the U.K. for over 120 years. Rabbi Josh Levy will become the CEO of the Movement for Reform Judaism, partnering with Liberal Judaism CEO Rabbi Charley Baginsky…
The New York-based Claims Conference launched a new digital campaign called "Our Holocaust Story: A Pledge to Remember." The campaign illustrates the importance of passing on the Holocaust survivors' testimonies to younger family members as the number of survivors dwindles…
Antisemitic incidents in Canada dropped 1.1% in 2022 from the record high of 2,799 incidents in 2021, and violent incidents dropped from 75 in 2021 to 25 in 2022, according to B'nai B'rith Canada's just-released Annual Audit of Antisemitic Incidents…
In a new eight-part documentary created for PBS, billionaire philanthropist David Rubenstein explores America's history through an examination of iconic national symbols such as the Hollywood Sign, Fenway Park, American cowboys and the Statue of Liberty. The series premieres on April 26… 
Tom Perriello, executive director of Open Society Foundations-U.S., will be stepping down from the role in mid-July. Taking over will be Laleh Ispahani, who has been serving as co-director alongside Perriello…
The Audacious Project, a collaborative funding initiative launched in 2018 by TED, the nonprofit devoted to "ideas worth spreading," announced commitments totaling more than $1 billion in support of its 2023 cohort…
Purdue University in West Lafayette, Ind., announced a $10 million commitment from alumni Norman and Karen Blake to establish an ethics center within the Mitchell E. Daniels, Jr. School of Business…
Dartmouth College and a donor's charitable foundation are engaged in a legal dispute before the New Hampshire Supreme Court over the fate of a multimillion-dollar bequest from two decades ago…
The Florence Melton School of Adult Jewish Learning will host a four-day roundtable event with a lineup of Jewish educational practitioners, renowned speakers and social media content creators. The event, Melton's Conference of Learners; Blueprint for A Jewish Tomorrow, will take place at the Spertus Institute for Jewish Learning and Leadership in Chicago from May 1-4…
Pic of the Day
A replica of a World War II-era cattle car sits in New York's Times Square yesterday as part of the "Hate Ends Now Cattle Car: Stepping in and Out of Darkness" exhibit organized by the Orthodox Union's Southern NCSY youth group for Israel's Holocaust Remembrance Day.
Birthdays
Award-winning film, television and theater actor, his official bar mitzvah was in 2015 at age 37, James Franco…
U.S. diplomat from 1962 forward, then president of the Council on Foreign Relations, ultimately becoming the under secretary of state for political affairs, Peter Tarnoff… Literary theorist, legal scholar, author and public intellectual, he has taught at Cardozo School of Law, Florida International University and University of Illinois at Chicago, Stanley Fish… Prominent Israeli criminal defense attorney who also served as the Attorney General of Israel, Yehuda Weinstein… Rebbi of the Vizhnitz hasidic dynasty based in Bnei Brak, Rabbi Yisroel Hager… Head of strategic human resources at Elliott Management Corporation and Jewish philanthropist, Terry Kassel… Investor and hedge fund manager, Jacob Ezra Merkin… Comedian, actress and mental health campaigner in the U.K., Ruby Wax… VP of GEM Commercial Flooring Company in Kansas, Gloria Elyachar… Angel investment fund manager, he won three Super Bowls during his 12-year NFL career, Harris Barton… Law professor at Arizona State University and senior fellow at the Foundation for Defense of Democracies, Orde Félix Kittrie… Historian, author, screenwriter, political commentator and senior lecturer at the Hebrew University, Gadi Taub… Israeli entrepreneur best known as the founder and former CEO of Better Place, Shai Agassi… Attorney general of Michigan, Dana Nessel… French stand-up comedian and actor, during 2019 he starred in "Huge in France" an American comedy series on Netflix, Gad Elmaleh… Author of five books and a frequent columnist in The New Yorker, Rivka Galchen… Toronto-based CEO and co-founder of Klick Health, Leerom Segal… Actress, author and fashion entrepreneur, she co-founded Fabletics, Kate Hudson… Managing director of development at NYC's Metropolitan Council on Jewish Poverty, Brian Tregerman… Rabbi, philosopher, poet, coach and entrepreneur, he writes a weekly Torah commentary on Substack, Zohar Atkins… MBA candidate at the Yale School of Management, Seffi Kogen… Investment banking analyst and investor, Jake Gerber…