Opinion
Jewish education today
In Short
Too often, parents, community leaders and funders rely on memories or inaccurate portrayals and fail to invest in our leaders and learners.
With the release of The Jewish Education Project's report "From Census to Possibilities" we find ourselves reflecting on the changes in Jewish education since the 2008 census and marveling at the strength and diversity of Reform Jewish education. While the census focused on students enrolled in weekly, supplementary Jewish education, the field and its leaders encompass many more forms and settings.
Reform Jewish education happens in worship experiences, immersive family programs, social justice opportunities, after-school programming, summer camp, home engagement and online experiences. Educational leaders have abandoned one-size-fits-all models and are working toward individualized Hebrew learning, meaningful B Mitzvah preparation and relevant family-centered engagement. Their work has created collaborative endeavors, forged community partnerships and emphasized an experimental atmosphere amongst congregations, summer camps and early childhood centers.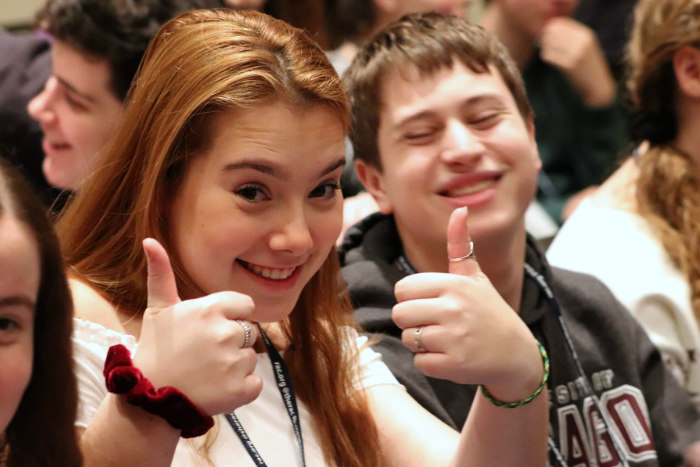 The number of students enrolled in supplementary schools reflects this shift as we expand how and where Reform Jewish learning takes place. This transition was showcased in 2015, when the National Association of Temple Educators (NATE) changed its name to the Association of Reform Jewish Educators (ARJE). This change recognized the changing roles of Reform Jewish educators. Today's educators lead life-long congregational education, youth and family programming in local, communal and national organizations. A more complete story celebrates Reform Jewish educators as innovators, dreamers and extraordinary role models. Our educators deeply impact the communities they serve, the relationships they build and the Jewish students they nurture.
The shifting work of Jewish educators can be seen in the Union for Reform Judaism (URJ)'s Values, Vision, and Mission statement updated in Fall 2022. The URJ's staff and lay leaders train leaders to create accessible, engaging and creative Jewish learning in all spaces. The URJ Camps and Immersives staff partner with congregations and communities to instill joy, compassion and Jewish pride in our children while nurturing their desire to make a difference in the world.
Many of these significant changes in the landscape are lost in old narratives around religious schools that dim the bright spots we see. Too often, parents, community leaders and funders rely on memories or inaccurate portrayals of this work and fail to invest in our leaders and learners. The census reveals how many North American children are being educated in supplementary Jewish schools while illuminating ways more funding and greater accessibility could help more learners deepen their connection to Jewish life. The continued success of supplemental Jewish education depends on a deeper look at the diversity of Jewish educational settings and a continued investment in our learners and leaders. We thank those who encourage our educators and learners with funding and support. We also celebrate the Reform Jewish educators who understand what students need to meaningfully engage with Jewish life in 2023 and beyond.
Rabbi Stacy Rigler, RJE, is the executive director of the Association of Reform Jewish Educators.
Lisa Langer, RJE, is an associate director of congregational innovation and education at the Union for Reform Judaism and a clinical faculty mentor for the executive M.A. program in Jewish education at the Hebrew Union College-Jewish Institute of Religion.