Opinion
We Are Building Something More:
Jewish Education & Engagement in 2020 and Beyond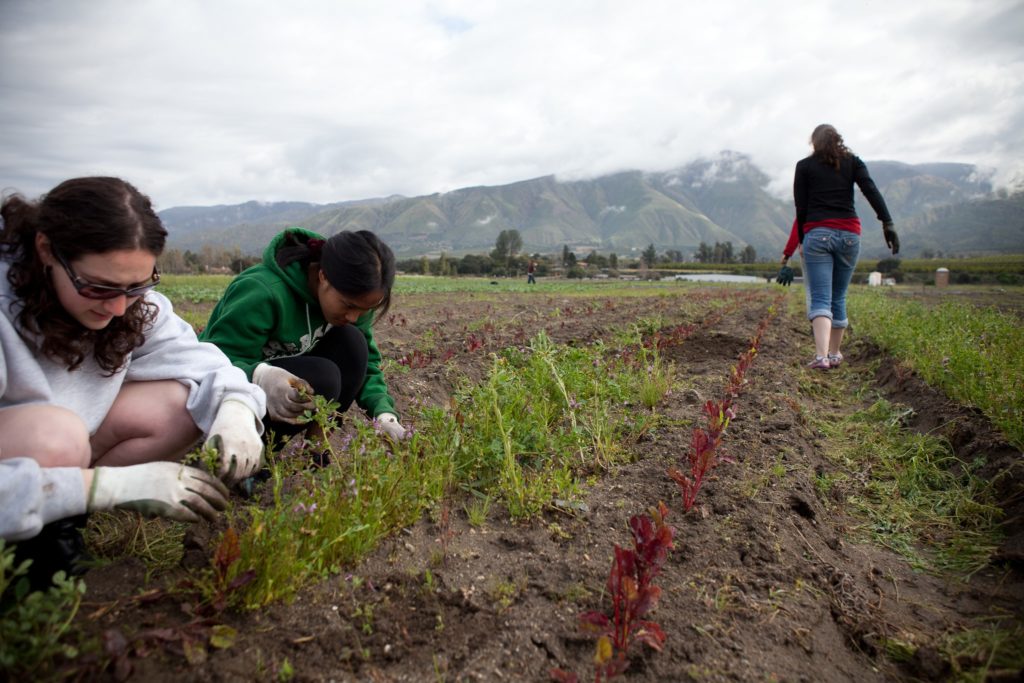 By Dr. Beth Cousens
In late August, Erica Brown shared a piece on this blog ("What Are We Talking about When We Talk about Engagement?") suggesting that the language of Jewish "engagement" has become overused, empty of meaning.
We at JFNA have been thinking about this too – one of the questions we talk about most often with Jewish Federation leaders is: What do we mean by Jewish engagement, and how do we differentiate it from Jewish education?
As we share in this white paper, we don't really want to differentiate between the work of Jewish education and of Jewish engagement. Each puts human beings in rigorous dialogue with the Jewish narrative, in their process of growth and becoming.
This description, of course, is an aspiration. That is, our lived experience to date is that in the Jewish communal vernacular, Jewish "education" refers to classroom activities and to cognitive learning, and Jewish "engagement" refers to activities outside of the mainstream that emphasize experiences. Yet, this is a dichotomy that is unhelpful at best and self-destructive at worst. Dr. Brown's article points out how this dichotomy and simultaneous lessening of the concepts of education and engagement weaken their potential. If engagement is only the opening of the doors to social activities, it is a squandered opportunity. If education is only cognitively driven, it is irrelevant (for most) in the 21st century.
For sure, there are many families and parts of the Jewish world that are eager for Jewish education as we have known it during the 20th century. But the discussion here is about the meaning and role of Jewish engagement in Jewish life today. The question engagement poses is, How do we expand who is living Jewishly today? It's about breadth. It's also about depth, but the foundational premise of engagement is breadth.
There are no simple answers, but that cannot keep us from asking profound and urgent questions. At JFNA lately, we're putting this into practice by convening 850 Jewish Federation leaders and organizational partners in Washington DC next week for FedLab, an experiment in communal learning. Typically, JFNA convenes during this coming week our General Assembly. But this year, given the weight of the work to do and the way the world has changed (bottom-up, not top-down), we thought we'd try on a meeting of Jewish Federation leaders that helps each participant work directly on a particular body of work and its implications for our communities. These 850 leaders will meet in three tracks: Anti-Semitism and Empowerment, Action for Good, and #engageJewish.
In the #engageJewish track, we began intuitively to practice the work we would be discussing. If our goal of engagementis to connect more people with Jewish living, we want to enable everyone to access Jewish celebration – to spread opportunity and to break down the dichotomy of insiders and outsiders. That process, then, must be bottom-up, in networks, relying on the centrality of relationships and mentors over information and teachers, recognizing the importance of inclusivity and diversity.
A community infrastructure that practices these ideas includes not only a Jewish Federation's typical web of beneficiary agencies but also its broadening network of entrepreneurs and activists, organizations and projects small and big. The #engageJewish experience will involve 250 Federation stakeholders and also 100 partners. The hats they wear are too numerous to name – participants' leadership represents, for example, legacy organizations like day schools, Hillel, synagogues, and JCCs; global partners including JAFI and JDC; newer national partners like Trybal Gatherings and JQ International, Olam and Bechol Lashon, Base and Jews In All Hues; participants (Moishe House residents, Honeymoon Israel alumni, OneTable activists); local partners leading after-school Hebrew schools and hyperlocal projects (that deserve expansion, like SketchPad and GatherDC); collaborators and capacity-builders like UpStart, M², and Kenissa; activists – human beings – doing the work of engagement in their own living rooms and through genuinely grassroots work.
This list is incomplete (there are many more who will be there!). Still, its diversity is energizing. And that's the point. Particularly because engagement works best when it's inclusive, when personal Jewish expressions are valid and validated, engagement needs to be everyone's business. (And if you want more information about what happens beyond FedLab, we invite you to join the conversation here.)
The specifics of the invitation list aside, the larger point is this. In thinking about who would help create this conversation about Jewish engagement, we knew that while the goal is to expand Jewish living, the strategy is to immerse in Jewish ideas – and, there are countless settings that look superficially like Jewish "education" but that are interpreting network-based Jewish life in highly instructive ways. Educators and engagers, they're all at FedLab. And this brings us back to the first point.
Good engagement is about practicing a new way of educating, that is learner-centered, rooted in doing, life-based, and radically accessible (this isn't really so new, but that's another article).
The premise of engagement is breadth, but the question is, How do we expand who is living Jewishly? The point isn't just numbers. The point is an authentic, beautiful, meaningful encounter with Jewish tradition. This conversation, about a blended practice that is relevant and increasingly accessible in the 21st century, is just beginning in Jewish organizational life, and we can't wait to dive in next week at FedLab.
For three days we'll meet in small groups, facilitate ourselves through structured conversations, and think together about how to design Jewish communal life to be owned by and accessible to everyone. We'll take cues from the business world and from organizational literature, studying shifts from centralized work (Encyclopedia Brittanica and the television industry) to collaborative and individualized experiences (Wikipedia and Netflix). And we'll dive into some of the most sticky engagement challenges – the consumer culture of engagement, pipeline issues (working with people on their own journeys, rather than starting over with each program), and building one unified practice of education and engagement. We'll do this by (as Heifetz and Linsky writes) giving the work back to the group, focusing together on restructuring our system (not brainstorming new programs). We don't have answers. We need to develop ideas together.
We are launching the FedLab #engageJewish experience – led by Naomi Less – with a mash-up of a niggun, the words "Tiftach Libi B'Oraita" ("open my heart to wisdom," as Lab/Shul translates), and the English words "We Are Opening," borrowed from The Rainbow Gathering. I am listening to a recording while typing now. I have the chills. It is so authentically Jewish, bringing the music of Jewish history into my living room, connecting me to the Torah service in its Hebrew. And in its borrowing of its English refrain it reminds me that I can blend my commitment to all of humanity and my Jewish particularism.
Isn't that engagement – the blending of where each of us sits with meaningful, historical, rooted Jewish content, and the grappling of who we are and can be when situated in each of these narratives? And isn't that substantively, meaningfully Jewish?
Dr. Beth Cousens is the Associate Vice President of Jewish Education and Engagement at The Jewish Federations of North America. #engageJewish is being planned with Darim Consulting, Lisa Colton, President.