JCC Early Childhood Educators Accepted into JCCA's Sheva Center Leadership Institute
JCC Association of North America has announced the inaugural Sheva Center Leadership Institute for Early Childhood Professionals with the acceptance of 31 educators into a program created to build a pipeline in the field of early childhood education of prepared leadership.
The Fellows are all currently educators and administrators in JCCs throughout North America. While participating in the three-year Sheva Center for Leadership Institute (SCLI) initiative, they will take part in six, week-long retreats and two international study tours through Israel and Reggio Emilia, Italy, each of which will incorporate aspects of the Sheva Framework – a toolbox for creating excellence in early childhood Jewish education – and the new "Growing Jewish ECE" platform, developed to nurture the entire JCC community along with the fellow. There will be monthly virtual learning seminars between the retreats.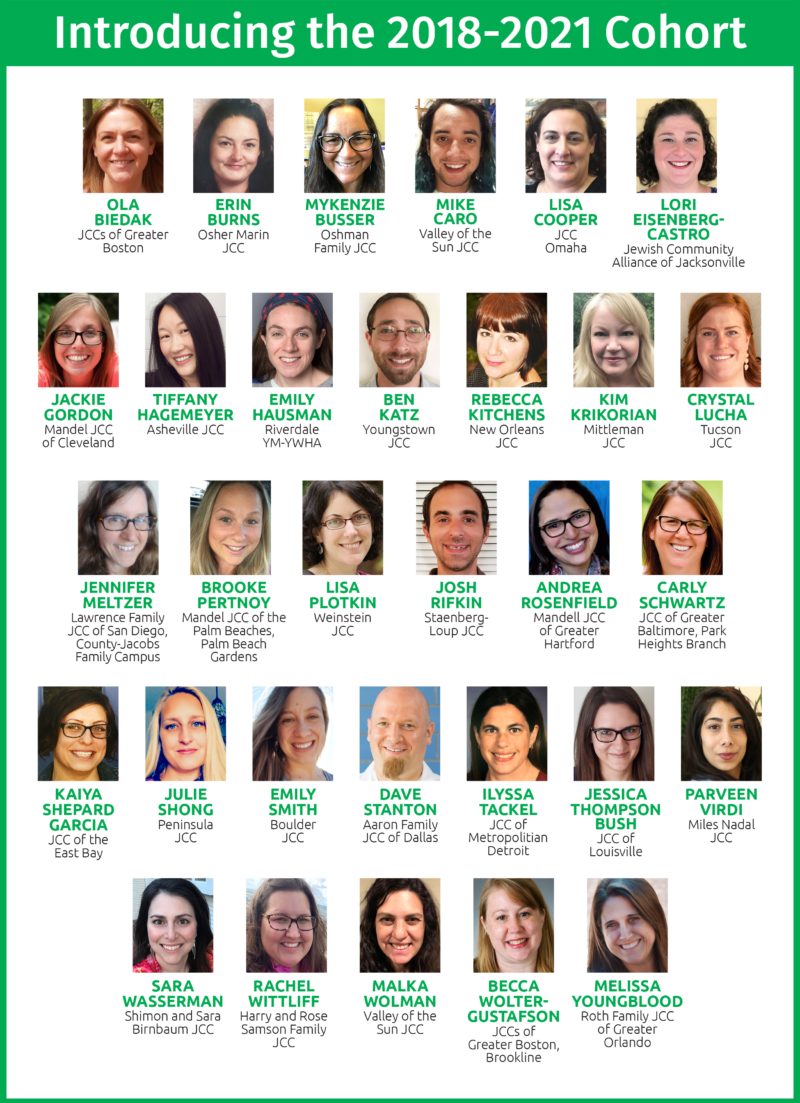 The institute, funded with a $1.9 million grant from the Jim Joseph Foundation (JJF), builds on earlier investment by the Covenant Foundation, which founded the Sheva Covenant Directors Institute in 2014. That work showed the importance of advancing the professional development of educators in the field of Jewish early childhood education, paving the way for the expanded program funded by JJF. One goal of this institute is to build advocacy skills within the group – along with those in the Covenant-funded cohort – for continuing work in the field, focused on teacher recruitment and retention, salaries and benefits, and more.
Fellows will also focus on exemplary education practices in such areas a marketing, enrollment conversion and family satisfaction and retention. A personal mentor will work with each fellow and with the fellow's JCC. The fellows, in turn, will complete a National Director Credential from the McCormick Center for Early Childhood Leadership at National Louis University.
The program required deep buy-in from the JCC's that nominated their fellows. Each JCC is required to create a leadership team that will be supported during the three years by JCC Association. The team includes the JCC's executive director, ECE director, the fellow, a JCC professional who works closely with the school, lay leaders, and parent and faculty representatives.