Sponsored Content
Opinion
Including All Learners, Even From a Distance
By Chevi Sabo and Amanda Pogany
[This is the final article in a 4-part series sponsored by The Covenant Foundation and written by Covenant Foundation Award recipients and grantees.]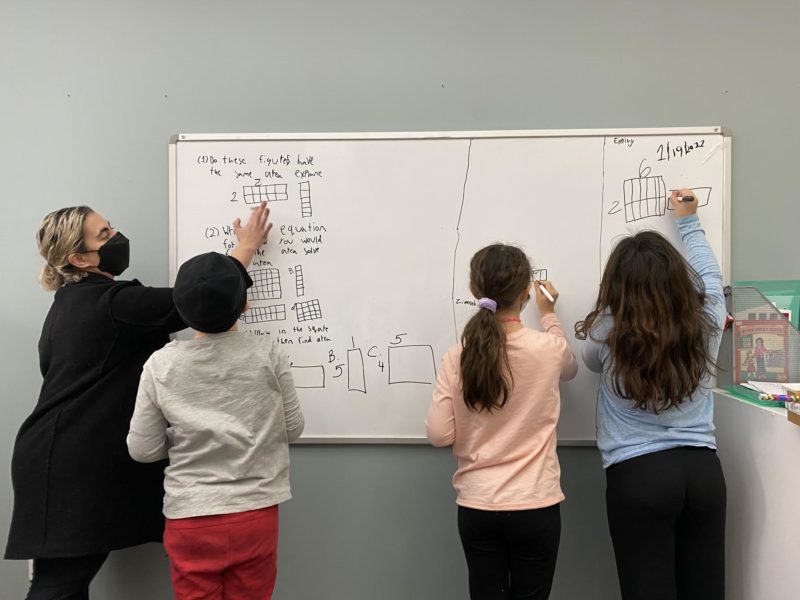 When schools shut down last March, there were so many challenges. Educators had to shift to an online model and struggled to connect with their students. They worried about supporting their students' academic growth from afar, while also being sure to hold student fears and anxieties about the world around them. And while many students found the distance-learning model challenging, the students who experienced the most difficulty were our students with learning differences.
At Luria Academy, a school committed to a model of inclusive classrooms where learners of all abilities are welcomed and integrated, the transition out of the school building was particularly tough. In our inclusive classrooms, teachers partner with special educators and related service providers to successfully give every child what they need. Figuring out how to do that remotely has been a test for even our most skilled and seasoned educators.
But challenging moments are best handled not by shying away from our core values but rather by grounding ourselves in them. And so our team of educators faced this challenge head-on, brainstorming, testing ideas, learning from our failures, and jumping right back in, always committed to doing everything possible to give each of our learners what they need.
How do special education teachers work within an integrated model that honors our commitment to educate our learners amongst their peers without compromising the integrity of our class pods, carefully designed to limit student exposure to COVID? How do classroom teachers and support teams work together when their classrooms are no longer intentionally crafted and ultra-prepared environments, but rather, Zoom rooms? How do we differentiate digital content and make our lessons accessible to struggling learners and accelerated learners alike? How do we work as a multi-disciplinary team and integrate related service providers when they can't enter the school building?
Our goal for distance learning was to do everything possible to recreate the collaboration, co-planning, and communication between classroom teachers and support teams. It was a priority to not only include all learners but make learning meaningful. Teachers and leadership collaborated with psychologists, learning specialists, and providers to develop a virtual and in-person learning experience that promotes sensitive, sustainable, and meaningful practices. Teachers broadened their skills to develop digital content utilizing platforms like Seesaw that create practical student, teacher, and family connections. Teachers and students worked synchronously and asynchronously to develop the skills necessary to be successful remotely. Support teams joined Zoom lessons as co-teachers, communicating feedback to teachers in real-time and pulling small groups of students into breakout rooms to reinforce challenging concepts, just like they would in our physical classroom.
And our providers worked collaboratively with our leadership to create a therapeutic experience that extended beyond their in-person work, using technology as a tool to facilitate connection. Therapists provided tangible therapeutic materials that allowed students to manipulate, practice, and explore, the same way they did in school. While students are physically present in their classrooms but their providers are not, we have found ways to bring them into the students' homes and classrooms. Tablets on portable tripods with adjustable heights create the experience of a therapist sitting with their students, pushing into the classroom, where they can see the work the students are doing, and direct them and guide them, but also allow the students to simultaneously remain full members of the classroom community.
When you're committed to inclusion because you believe it is best for all the learners in your community, you do everything you can to make it work, even in the most challenging moments. When teachers get creative and are not afraid to try new things, students learn and thrive. We have a long way to go before our classrooms look and feel the way they used to, but if we are going to give our students the education they deserve, we're going to have to look at our current circumstances not as a hindrance but as an opportunity.
Chevi Sabo is the Associate Director of Support Services at Luria Academy of Brooklyn
Amanda Pogany is the Head of School at Luria Academy of Brooklyn. She is a recipient of a 2020 Covenant Award.