Your Daily Phil: Real estate and scholarships in Israel + Defining empowerment
Good Tuesday morning!
In today's Your Daily Phil, we report on the lifespan of a Jewish dads' support group in Connecticut, and feature an op-ed by the Greater Toronto federation's Yael Bendat-Appell on Jewish empowerment. Also in this newsletter: Laura Lauder, Caroline and Daniel Katz, Rabbi David Schuck, Leonie Lewis and Conan O'Brien. We'll start with a real estate deal that could boost a scholarship program for disadvantaged Israelis.

In downtown Jerusalem near Jaffa Street, less than half a mile from Zion Square, a plot of land that now houses a parking lot and a collection of aging buildings may soon enable thousands of low-income Israeli students to receive scholarships to the nation's premier colleges and universities — and a ticket to jobs in the country's vaunted tech industry.

The two-and-a-half-acre piece of land is owned by the estate of Albert Benin, a real estate developer and businessman who died in 1999. But this year, following a lengthy rezoning process, it is going on the market. After the sale is completed, the price it will pull in — likely nine figures in dollars — will become an endowment for a nascent initiative called the Benin Scholars Program, run by the UJA-Federation of New York, which currently provides full financial support and professional coaching to disadvantaged students at three Israeli academic institutions.

The initiative, now in its second year, has an annual budget of $2 million, which is funded by previous real estate sales and the parking lot income, and covers tuition, room and board, professional coaching and psychological support for 180 students. But after the sale, that number is slated to increase to 700.

"[The land] is expected to generate a significant amount of money that will significantly increase the size of the scholarship program," Irvin Rosenthal, UJA-Federation's recently retired CFO, who is consulting on the sale and the endowment, told eJewishPhilanthropy. "As far as we know, it's the largest undeveloped tract of land in the center city of Jerusalem."

As of now, the program, which is named for Albert Benin's parents, Rachel and Selim, is expanding. This year, it added 30 students at Ben-Gurion University in the southern city of Beersheva. Other scholarship awardees are at the Hebrew University in Jerusalem and Sami Shamoon College of Engineering, also in Beersheva.

According to Itzik Shmuli, UJA-Federation's director general in Israel, students qualify economically for the program if they meet the requirements for a full scholarship at the university they're attending. The scholarship recipients cut across Israel's demographic cross section, he said, though UJA-Federation could not provide exact numbers. Another goal of the program is to draw a wider range of people into Israel's tech sector, which has been criticized for being insufficiently diverse.

"That kind of hand-holding, to the extent that they need it, is there for them," said Yael Israel-Cohen, director of planning and strategy for UJA-Federation's Israel office. "Many are the first generation [of their family] in higher education, and that additional person making sure they feel confident and fit in is a very important part."

Read the full story here.
dads dish
How an uncommon group for Jewish fathers formed — and folded — in Connecticut
When Rabbi Dovid Hordiner pitched the idea for a fathers' support and study group to his boss, Aviva Deren, the founding director of Gan Yeladim Early Childhood Center, a Stamford, Conn., Chabad school, she thought it would bomb. But she decided to give it a chance, reports eJewishPhilanthropy's Jay Deitcher.
Eight years: For eight years, the fathers' group that seemed unlikely to last became a small-scale success story for the school, drawing a consistent crowd of dads to a program focused on their experiences that, organizers and others say, is a rarity in Orthodox spaces. But by 2016, Fathers First was gone, and an attempt to recreate it elsewhere fizzled — even though educational professionals told eJP there should be more groups like it.
More support needed: There is "a dearth of parenting [support] in general, and for fathers in particular," Tricia Stern, a psychotherapist and the vice president of Child and Adolescent Mental Health for the Network of Jewish Human Service Agencies, told eJP. "Even before COVID — parenting is hard. Raising children is hard. And I just wish [support] was more normalized."
A homey feel: "It was heimish," Hordiner said, using a Yiddish term connoting hominess, informality and warmth. "People would come into the house and there would be socializing, food, drink, a little bit of hanging out." His goals for the program were to create "a place where fathers can get together, get to know each other, be part of a community, build friendships." The makeup of the group crossed denominations; some participants were Orthodox, others were not.
knowledge is power
Jewish empowerment: developing language to aim higher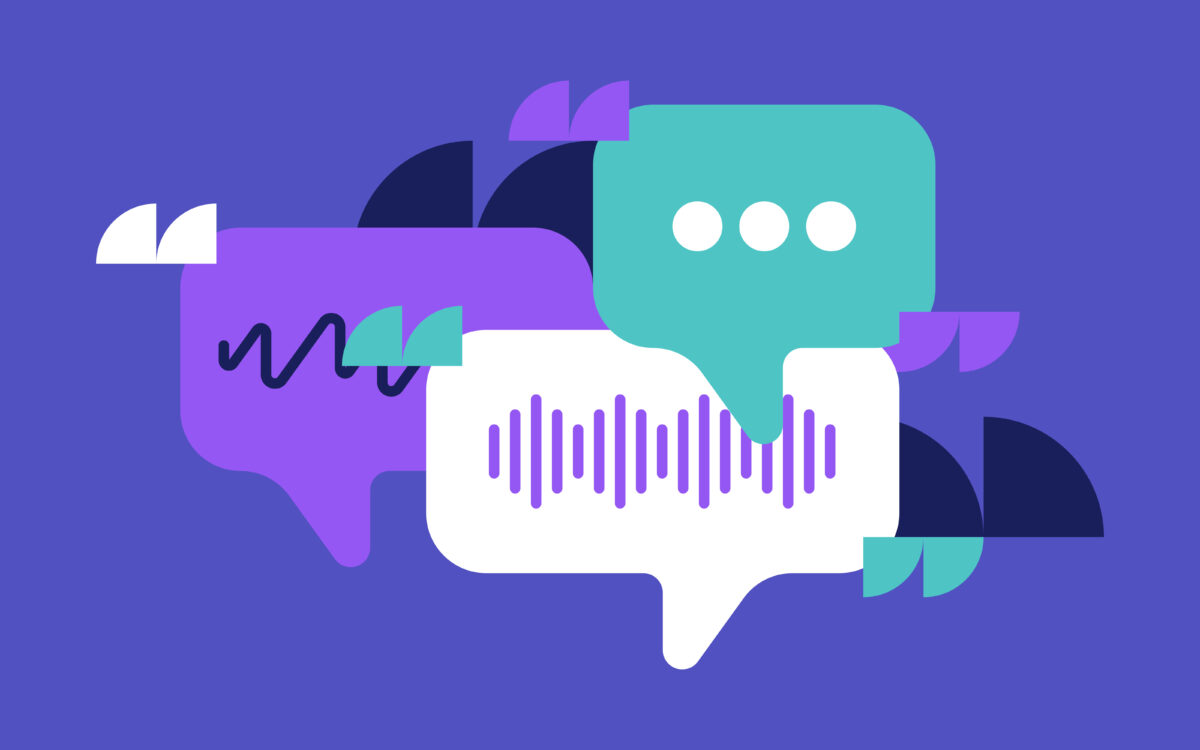 "Two terms have become ubiquitous in our language marketing Jewish programs to both prospective participants and funders: "engage" and "empower." While the last several years have borne rich discussions about what engagement means — especially in relationship to education — we still lack a common definition of empowerment, both of its process and its outcomes. Standing on the shoulders of those whose contributions have laid the groundwork in naming, leading and articulating a vision for empowerment, I'd like to suggest a framework for building towards advancing greater empowerment in the Jewish community," writes Yael Bendat-Appell, vice president for Jewish education and engagement at UJA Federation of Greater Toronto, in an opinion piece for eJewishPhilanthropy.
Active participants in Jewish expression: "At UJA Federation of Greater Toronto, defining empowerment became pressing when we identified it as one of our 2022 strategic priorities for strengthening our Jewish community. We realized that while engagement remains an essential priority, simply taking attendance and counting the number of 'heads in beds' doesn't suffice. We ought not be shy about articulating the need for a community in which people feel that they are a welcomed, integral part and in which they are equipped to be enactors of Jewish culture, ritual and other domains of Jewish expression and living. To this end, our strategic plan calls for us to both reach the greatest number of Jews and to empower them to lead a Jewish life."
Empowered Jewish living: "To be empowered Jewishly is to have agency to enact or produce Jewish practices, broadly defined. We often rely on others to enact our Judaism – clergy to lead synagogue services; Jewish programmers to organize activities; grandparents to host Passover seders; professional organizations to engage in activism and advocacy; and even — one could argue — subtitles to translate Israeli television shows like 'Shtisel.' Empowered Jews do not need to rely on the offerings and invitations of other individuals or organizations to be proactive participants in Jewish living — rather, they have the motivation, skills/knowledge, commitment and the sense of self-efficacy to enact ritual, cultural and social Jewish practices for themselves, their families and others."
Worthy Reads
Teach Your Children Well: Students in "Philanthropy and the Common Good," an experiential course at Notre Dame University, allocated $75,000 to five causes this year, writes Erin Blasco in Notre Dame News. Jonathan Hannah, the adjunct assistant professor of political science who teaches the course, told the publication, "'Over the past four years, 94 students have taken this experiential learning course. They have collectively awarded grants totaling $283,680 to South Bend area nonprofits. These grants are funding remarkable organizations that do amazing things in the community, such as feeding food-insecure children, sheltering the homeless and allowing refugees to start the American dream.' As part of the grant-making process, the students researched and visited local nonprofits, requested and reviewed funding proposals and worked as a board of directors to award tens of thousands of dollars to deserving organizations in the South Bend-Elkhart community." [NotreDameNews]

Nonhuman Nonprofit: With the rise of tools like ChatGPT, which auto-generates text from a collection of keywords, nonprofits may decide to use artificial intelligence in their operations and donor outreach, author and nonprofit expert Beth Kanter writes on her website: "As with any technology moving from emerging to mainstream phases, it takes time to become fluent and this might lead to new job requirements, skills or even jobs. It should not lead to replacing people or their jobs with the technology because to be effective these tools require human oversight. Creator tools can redesign fundraiser and nonprofit staff jobs and reengineer workflows to enable people to focus on the parts of work that humans are particularly well-suited for, such as relationship building, intuitive decision making, empathy, creativity and problem solving… What if the fundraiser is fully prepared and knowledgeable about the implications of smart tech creator tools and uses the tool to generate a first draft letter to a donor. Then uses their human skills – empathy and knowledge – to revise the draft. The creative tool saves them time by writing the first draft and also allows the fundraiser to repurpose that saved time in building a deeper and better relationship with other donors in their portfolio. Or maybe not have to work overtime and embrace some work-life balance." [BethKanter]
Around the Web
One thousand leading pro-Israel donors and activists have gathered yesterday and today at the American Israel Public Affairs Committee's Political Leadership Forum, AIPAC's first major gathering in three years. Israeli Prime Minister Benjamin Netanyahu addressed the conference yesterday…
Some 75,000 people made aliyah in 2022, the largest number of immigrants to Israel in more than two decades. The bulk of the immigration was driven by Russia's invasion of Ukraine and its regional impacts: More than three-quarters of the arrivals came from Russia, and almost 20% from Ukraine, according to the Times of Israel. Immigration from North America dropped to around 3,500 — down from 4,400 in 2021…
Honeycomblaunched its new inclusion guide, with advice, examples and best practices for creating an inclusive environment for different types of students in Jewish youth philanthropy programs. To create the guide, Honeycomb partnered with Gateways: Access to Jewish Education and The Jewish Teen Foundation of Greater Boston. The guide was funded by Laura Lauder and the Maimonides Fund through Honeycomb's Foundation Board Incubator initiative….
The Well, NEXTGen Detroit and the Women's Philanthropy Tikkun Olam Volunteers (TOV) at Jewish Federation of Metropolitan Detroit are partnering to fundraise for Dignity Grows Totes — bags that are filled with a month's supply of personal hygiene products and essential period items…
The Oriya Girls High School, a religious Zionist school in the Israeli settlement bloc of Gush Etzion, will now be named for the family of Caroline and Daniel Katz of Boca Raton, Fla., who gave a multimillion-dollar gift to the school…
Rabbi David Schuck of New Rochelle's Conservative Beth El Synagogue Center appeared on the Dec. 29 episode of "Conan O'Brien Needs A Friend," where he discussed his job leading a congregation…
A fundraising campaign to honor the work of late London community stalwart Leonie Lewisexceeded its target goal of £36,000 (roughly $43,700) and increased its goal to roughly $80,000. Lewis, who died in April 2022 at 66 after a sudden diagnosis of lymphoma, was a trustee and council member of the Faith Forum for London, joint vice president of the United Synagogue and former co-chair of United Synagogue Women, among other roles. She was awarded an MBE by Queen Elizabeth II for services to the Jewish community in 2017…
Pic of the Day
Some of the more than 1,000 participants at the Prizmah conference in Denver pose for the camera. The conference began Sunday and concludes today.
Birthdays
Longtime president of the Combined Jewish Philanthropies of Greater Boston for 30 years, now a professor at Brandeis, Barry Shrage…
Founder of the Center for Research on Institutions and Social Policy, Adam Walinsky… Conservative columnist and author, David Joel Horowitz… Physician and medical researcher, Bernard Salomon Lewinsky… Executive editor of Denver's Intermountain Jewish News, Rabbi Hillel Goldberg, Ph.D…. Former president of the Supreme Court of the United Kingdom, Baron David Edmond Neuberger… Musician, singer-songwriter and co-founder of the Rock & Roll Hall of Fame band Steely Dan, Donald Fagen… World-renowned Israeli cellist, Mischa Maisky… U.S. senator (R-MO) until one week ago, Roy Blunt… Longtime editor at Bantam Books, Simon & Schuster and Crown Publishers, Sydny Weinberg Miner… Retired executive director at Beta Alpha Psi, Hadassah (Dassie) Baum… Founder and CEO at Los Angeles-based Quantifiable Media, Rose Kemps… Fellow for religious freedom at the Freedom Forum Institute after 33 years at AJC Global, Richard Thomas Foltin… Professor of American Jewish history at Brandeis University, Jonathan D. Sarna… Majority owner of the NBA's Golden State Warriors, Joe Lacob… Member of the Knesset for the United Torah Judaism party, Uri Maklev… U.S. Sen. Chris Van Hollen (D-MD)… Member of the U.K.'s House of Lords and advisor to the government on antisemitism, Baron John Mann… Actor with a recurring role in "Sex and the City" and author of two books on his recovery from acute myeloid leukemia, Evan Handler… Vice chair of the Jewish Federation of Greater Naples, Beth Ellen Wolff… Author and journalist best known for his novels Gangster Nation, Gangsterland and Living Dead Girl, Tod Goldberg… Member of the Knesset for Likud, Galit Distel-Atbaryan… Film director and screenwriter, Joe Nussbaum… Caryn Beth Lazaroff Gold… Jared Kushner… Advisor and speechwriting director for Steny Hoyer (D-MD) until last week, Adam David Weissmann… Spokesperson on terrorism and financial intelligence at the U.S. Treasury, Morgan Aubrey Finkelstein… Israeli rapper, singer and songwriter, Michael Swissa… Andrew Tobin… Debbie Seiden…