Your Daily Phil: How Jewish organizations are planning to come back to the office
Good Thursday morning!
Most of the Union for Reform Judaism's (URJ) 835 North American congregations are increasingly resuming pre-pandemic activities, including worship, classes and social gatherings in their synagogue buildings, Amy Asin, URJ's vice president and director of its Strengthening Congregations program, told eJewishPhilanthropy.
Most congregations still don't know what the High Holidays will look like, however, Asin said. "Our congregations are a reflection of the larger society, and there's still a hesitancy to be in groups of people you don't know," she said.
The large majority of Reform synagogues will offer the option to participate in High Holiday services virtually, she said, and the question congregations are grappling with is whether they will be at full capacity in their congregations: "Everybody wants to be in-person to some extent."
A minority of congregations, mostly in the South, have completely reopened due to the relatively early relaxation of local COVID-19 regulations, Asin said, but at most URJ synagogues, attendance at services is still limited by capacity restrictions. Some clergy are still conducting services from their homes if they or a family member are especially vulnerable to COVID-19.
The URJ encourages vaccination, and in providing guidance to congregations, cites a resolution from the movement's rabbinical arm, the Central Conference of American Rabbis. The resolution states that vaccination is also a matter of collective responsibility, which supports a communal institution's right to require a record of immunization. The URJ also recognizes the need for individual congregations to make their own decisions on vaccination, given variation in vaccination rates and COVID-19 prevalence, Asin said.
NEXT NORMAL
Most Jewish groups are giving hybrid work a try, come fall
As organizations shift to a post-pandemic work environment, many are reevaluating their internal cultures and structures to better suit a workforce that has spent the last 15 months largely in a remote capacity, nonprofit leaders told eJewishPhilanthropy's Helen Chernikoff.
Biblical break: "It's a way of saying thank you," said Young Judaea CEO Adina Frydman, whose organization is giving its employees an unsolicited, paid vacation in September, between Yom Kippur and Simchat Torah. "It gives our staff renewal, reflection and relaxation. It's like our own mini-Shmita," she added, referring to the Biblical concept of the sabbatical year, in which Jews are required to let their land rest every seventh year. The next Shmita starts on Sept. 7. According to Gali Cooks, CEO of Leading Edge, most Jewish organizations are not planning to return to their pre-pandemic norm. "This is a paradigm shift in the way we see office work," Cooks said.
Pick a lane: While some big corporations, including banks like Goldman Sachs and Morgan Stanley, have either signaled or made explicit the expectation that workers will return to the office full-time, others are trying some form of hybrid arrangement that combines in-person and remote schedules. More than half of workers say they want to keep working from home, according to a survey by the Pew Research Center. The Jewish nonprofit world does include some organizations that intend to restore a full-time, office-based work culture, Cooks said, but they are in the minority. Employees at the Jewish National Fund-USA (JNF-USA), a fundraising organization, will work either remotely or in an office, but not both, said CEO Russell Robinson. "If you're working within an area where we have an office, you have to come into the office," he said. "The spontaneous, five-minute meetings are the most important."
New schedule, new year: Prior to the pandemic, many of Young Judaea's U.S.-based employees worked in an office space the organization leases in Manhattan, Frydman said. When the High Holidays and their mini-sabbatical is over, those who live in or near New York will likely meet once or twice a week, and the organization will bring everybody else together for quarterly retreat-style meetings. The Jewish United Fund of Metropolitan Chicago (JUF), the city's federation, is planning a schedule that will include up to two remote days a week, JUF Chief of Staff Jim Rosenberg said.
TOLERATING CRITICISM
Israel and young adults
"None of us is representative of the entire population, and if we hear a common story over and over again, it may be because that story is repeated by the loudest voices, not because it is the most common story," writes Matthew Boxer, an assistant research professor at Brandeis University, in an opinion piece for eJewishPhilanthropy.
Common story: "[F]or at least 30 years, the American Jewish community has told itself a story about 'today's young adults' losing their connection to Israel… As some of my colleagues at Brandeis University have shown, emotional attachment to Israel for the past few generations of American Jews has tended to increase as they aged, largely tied to opportunities to travel to Israel and establish personal ties to Israelis… The 'disenchanted' youth of today become the stalwart supporters of Israel of tomorrow."
No guarantees: "Of course, that is not a guarantee that the same pattern will hold for today's American Jewish young adults, who by many accounts seem to be more critical of Israel and more willing to voice their criticism publicly than earlier generations of American Jews… The pattern of growing connection to Israel as American Jews age also does not mean that we can expect young adult Jews to stifle their criticism of Israel. Criticism doesn't inherently mean disconnection… But instead of tolerating criticism, too often, we attempt to stifle it. If we insist on telling young adults that their critical views on Israel have no place in Jewish communal discourse, we should not be surprised if they take us at our word and decide to have nothing to do with the Jewish community as we define it."
Bookshelf
Ensuring financial stability is more important than ever before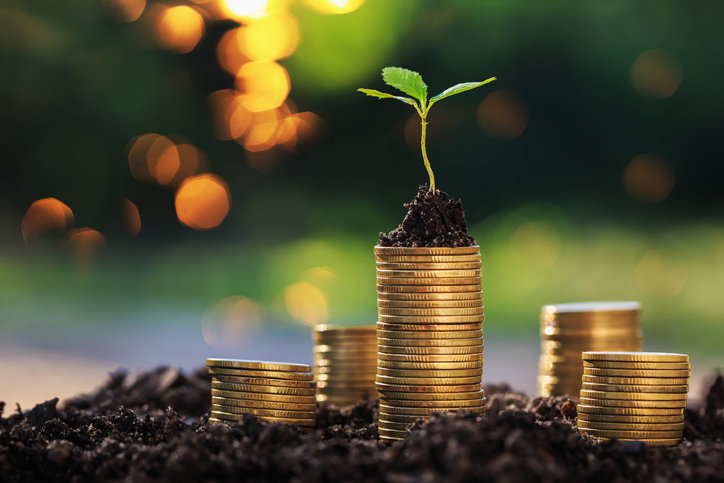 "Dr. Deborah Kaplan Polivy has written a very important book that should be read by anyone involved in financial resource development in nonprofit organizations," writes Dr. Stephen G. Donshik, a retired member of the faculty of Hebrew University's program in management of nonprofit organizations, in a review of The Time for Endowment Building Is Now: Why and How to Secure Your Organization's Future for eJewishPhilanthropy.
Purpose: "The book opens with a discussion of the purpose of an endowment fund and what it means to raise money for it. She tackles head-on the lack of clarity in the fundraising field regarding endowments. There is confusion around the purpose of endowment funds, how to classify funds that are raised for endowments, and how funds from unrestricted legacies—wills and bequests—are allocated by nonprofit organizations when received as a result of someone's death."
Take-away: "One of the important take-aways from the book is that the organization has to devote time and effort to clarifying and conceptualizing the purpose and structure of the fund so that the endowment message is communicated clearly to all involved — the professional staff, potential donors, and the community at large."
Worthy Reads
Systems Thinking: Activists who have been successful in making a specific change need to understand that the broader system in which they are working needs attention as well, lest it "snap back," writes John Kania in the Stanford Social Innovation Review. In the aftermath of a success, changemakers should endeavor to strengthen it by reaching out to their former opponents to build relationships. "Why has progress been accompanied by so many setbacks?" Kania asks. "The answer is that the manner in which things shake out is about more than just people: it's about the system surrounding people, the context and conditions that prevent or support social change." [SSIR]
Time Out: While foundation professionals should enjoy a moment of hope after a year of work inspired by the death of George Floyd at the hands of police in Minneapolis, they must also seek out and listen to feedback such as that presented in the Center for Effective Philanthropy's (CEP) recent report, which conveys the disappointment of Asian, Middle Eastern, and Native American communities who continue to feel philanthropy could better serve them, writes Kara Inae Carlisle on a blog post on CEP's website. Funders and philanthropists must also seize the moment offered by the shareholder vote at ExxonMobil in which two directors were forced off the board in the interest of a more ambitious climate strategy. "At the individual foundation level, let's deliberately take the time to reflect. Board members, management, staff, grantees, and partners, have a unique opportunity to provide a holistic view of what worked, what fell short, and what we're still unclear about," Carlisle writes. [CEP]
Looking Back: In the Chronicle of Philanthropy, Ben Francisco Maulbeck and Marco Antonio Quiroga reflect on lessons learned from the creation of the Contigo Fund in the immediate aftermath of the Pulse nightclub shooting in Orlando, Fla., that killed 49 people. Contigo does participatory grantmaking, and Maulbeck and Quiroga say their experience with this philanthropic method has shown them that it's a way of working that elevates underrecognized grassroots leaders and produces results: in their case, policing alternatives programs, and the formation of a municipal trans advisory committee. "The wisdom of those closest to the crisis will increase the efficacy of your response — and the participatory process will be an instrument of healing and change in its own right," Maulbeck and Quiroga write.  [ChroniclePhilanthropy]
Community Comms
Apply! Want to join the team at Jewish Insider/eJewish Philanthropy? We're looking for a top-notch philanthropy editor. Learn more here.
Be featured: Email us to inform the eJP readership of your upcoming event, job opening, or other communication.
Word on the Street
Among the groups receiving grants in the latest round from MacKenzie Scott are many U.S. philanthropy ecosystem and infrastructure bodies… Dr. Zev Eleff has been selected as the new president of Gratz College; current president Dr. Paul Finkelman will transition into the newly created position of chancellor… Rabbi Moshe Isenberg has been named NCSY's national director of major gifts… Richard Buery, Jr. has been named chief executive officer of Robin Hood… The Latino Jewish Congressional Caucus has relaunched… A group of 35 British Reform and Liberal leadershas come out in support of a newly ordained Orthodox female lecturer who lost her role at the London School of Jewish Studies after 16 years… An analysis by the Johns Hopkins Center for Civil Society Studies finds the rate of job recovery in the nonprofit sector rebounded in May after slowing significantly in April…
Pic of the Day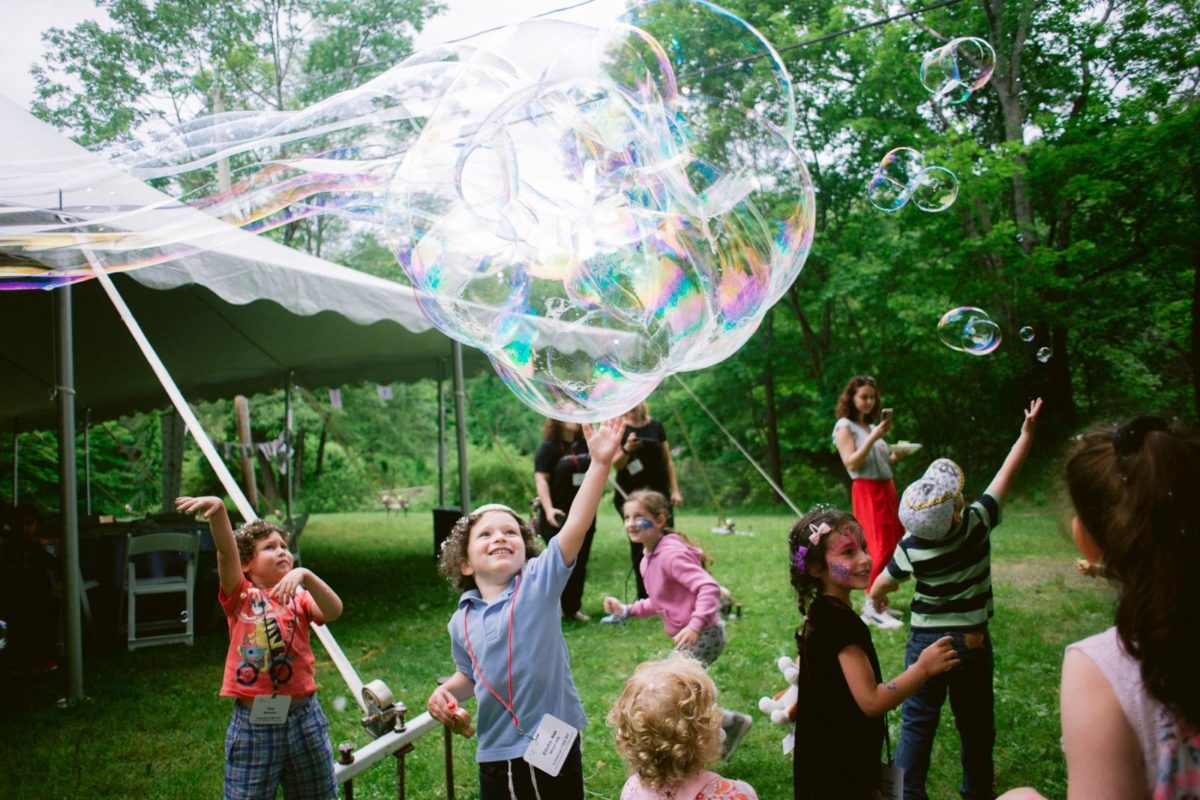 The first in-person Limmud conference in North America since 2019 was hosted by Limmud FSU in Briarcliff Manor, N.Y., on Sunday.
Birthdays
Fashion designer Tory Burch…

Former Undersecretary of State for International Security Affairs in the Carter administration, Matthew Nimetz… Winner of the 2001 Nobel Prize in Economics and a professor at Georgetown and UC Berkeley, he is married to Treasury Secretary Janet Yellin, George Akerlof… One of the world's best-selling singer-songwriters, Barry Manilow, born Barry Alan Pincus… Former member of the Knesset for the Zionist Union party, Eitan Broshi… Former chairman of the Federal Trade Commission, now counsel at the law firm of Davis Polk, Jon Leibowitz… Deputy administrator of the Federal Highway Administration, Stephanie Pollack… Member of the San Francisco Board of Supervisors, Aaron Dan Peskin… Fashion designer Tory Burch… Rabbi Yakov Meir Nagen… Founder and chairman of Shavei Israel, Michael Freund… Deputy editor of the World edition of The Spectator, Dominic Green, Ph.D…. Counsel at Chicago-based Beyond Advisers, David Elliot Horwich… SVP for the economic program at Third Way, Gabe Horwitz… Director of government affairs for the Conservation Lands Foundation, David Eric Feinman… Rabbi of the Elmora Hills Minyan in Union County, NJ, Rabbi Michael Bleicher… Writer for The Hollywood Reporter, Alexander Weprin… Founder and executive director of the Zioness Movement, Amanda Berman… Manager of strategic partnerships at Avodah, Alexander Willick… Award-winning college football reporter for The Athletic, Nicole Auerbach… Member of the U.S. Ski Team's alpine skiing program, Jared Goldberg… Art director at HuffPost, Rebecca Zisser… Shortstop in the Colorado Rockies organization, he played for Team Israel at the 2017 World Baseball Classic, Scott Burcham… DC-based freelance foreign media consultant, Mounira Al Hmoud…
Email Editor@eJewishPhilanthropy.com to have your birthday included.