What We're Hearing from the Field May 22 – June 5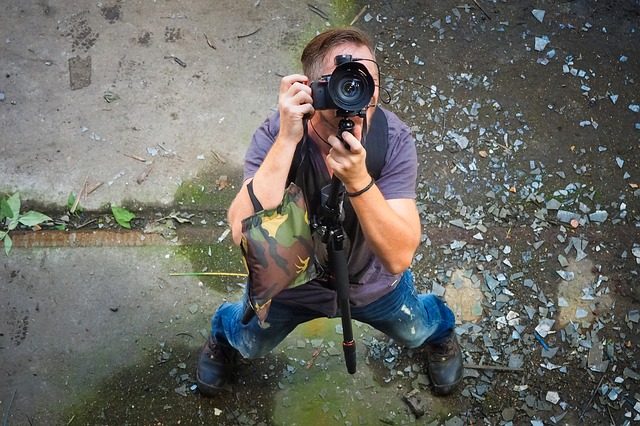 By Leading Edge, Jews of Color Initiative, JPRO Network, UpStart, Jewish Social Justice Roundtable, and Board Member Institute for Jewish Nonprofits
Each week, we speak with hundreds of funders, volunteer leaders, and professionals at all levels from across the Jewish community. The following is a synthesis of the prevailing themes we heard most frequently and urgently during the past two weeks (May 22 – June 5). For our last summary of themes, see here.
Across the Community:
This has been a terribly difficult week in the United States. The murder of George Floyd, Breonna Taylor, and others pushed issues of race and racism to the forefront in ways we have not seen before as peaceful protests, along with rioting and cases of police brutality, moved across the country.
It was also a week where more people across our community came to understand that racism is *our* problem. We, as individuals and institutions, are responsible for examining our policies, actions and biases that have been contributing to racism against People of Color, Jewish and non-Jewish alike.
For some organizations, this week was an opportunity to focus on a complicated issue in the Jewish community and in the country at large. For others, it led to difficult conversations within and between organizations about their responsibility to act and react to this moment. In all cases, boards, CEOs, and professionals continued the hard work of managing during the pandemic; responding to personal and professional demands at a pace they have never known with very little relief.
As we look around us and try to make sense of the senseless, we are inspired by the concept of kevod habriot (human dignity), which asks us to recognize the infinite uniqueness and worth of each human being. We each hold a variety of identities that shape who we are in the world and we remember that we are each only experts on our own lived experience. And as we continue living through unbelievable times, we strive to respect, with care and grace, every member of our community.

CEOs Top Concerns and Needs:
CEOs grappled with how to appropriately and adequately respond to the issues of race and racism and take meaningful steps in what they know will be an ongoing journey. Key questions that emerged for CEOs during this unprecedented time include:

How to provide meaningful support to their employees of color and create spaces for dialogue and learning among the full staff and with partners.
If/How to make meaningful statements and demonstrations of solidarity. Many CEOs felt driven to speak out during this defining moment but are hesitant to do so – individually or organizationally – lest it lead to a political and potentially polarizing position.
How to demonstrate shared leadership with their board chairs when they were not necessarily in agreement on the role and responsibility of the organization in light of current events.
How to determine what they – as individuals, within their organizations, in the community – must start doing or do differently to be actively anti-racist.

An increasing number of states and provinces are allowing non-essential businesses to re-open. Deciding when and how this will happen, along with the unknowns of a possible second wave of the pandemic, is a challenge for all organizations, particularly those with multiple office locations. CEOs are making plans that strive to anticipate this variability and balance the physical and mental safety and wellbeing of their teams.
As we heard in recent weeks, the PPP funds were a stop-gap to prevent layoffs for a time. As July 1 nears, that time is running out and all are bracing for another wave of layoffs, which has already begun.
Professionals' Top Concerns and Needs:
As we round the three-month mark of this pandemic, professionals are experiencing new levels of exhaustion. With a light shining on yet another virus in American society – racism – many employees are overwhelmed, scared, angry, ashamed, and emotionally spent – but determined to keep going. During these ever-challenging times, professionals at all levels need something different to be energized and recharged. Nourishment comes in a variety of ways, and HR professionals and leaders are asking how to support each individual within their organization.
Supporting colleagues of color and feeling challenged to do and say the right thing is front of mind for professionals across the sector. We are acutely aware that our colleagues of color are not okay right now and that everyone in our community must be mindful of how we are having conversations, providing support, and engaging with / learning more about the issues of systemic racism.
As organizations make plans to return to the workplace and logistical requirements are clarified, there is increased attention on the human needs of this transition, including:

Accessible and meaningful employee assistance programs, since we know so many are feeling traumatized by all that is happening.
Policies that are flexible enough to meet individualized needs, meet organizational needs, and ensure equity for all staff. For example, what if an employee does not feel safe to return to the workplace after there is an official "reopening?"
Maintaining an organizational culture if remote work continues indefinitely. As an increasing number of organizations consider remaining fully virtual, professionals are being asked to adapt accordingly with open questions about appropriate policies and new strategies to build teams.
Boards' Top Concerns and Needs:
Board members, like professionals, are grappling with what to do following the murder of George Floyd, Breonna Taylor, and others. They have been asking themselves whether it is the role of organizations to make a statement and whether a statement needs to "speak directly" to the mission of the organization. Many also questioned if all Jewish organizations should stand together on the issue of racism, since we all have an interest in equity and fundamental human rights no matter what the daily "work" of our organization.
There was some board discussion of senior professionals' personal social media use as a platform for expression of their own beliefs. The conversation questioned whether senior leaders (CEOs/EDs), who are seen as the public face of the organization, would be seen as speaking on behalf of the organization and the potential dangers of that.
Boards are struggling with how to evaluate CEOs and adjust performance metrics and compensation expectations given the pandemic, which brought unanticipated changes to programming, finances, and more. Boards are also struggling with how to set performance metrics and goals for the upcoming year, particularly when they feel the goalposts are continually moving.
We wish for a peaceful week for all,

Leading Edge
Board Member Institute for Jewish Nonprofits
Jews of Color Initiative
Jewish Social Justice Roundtable
JPRO Network
UpStart