Switching to Remote Work? Welcome to the Club.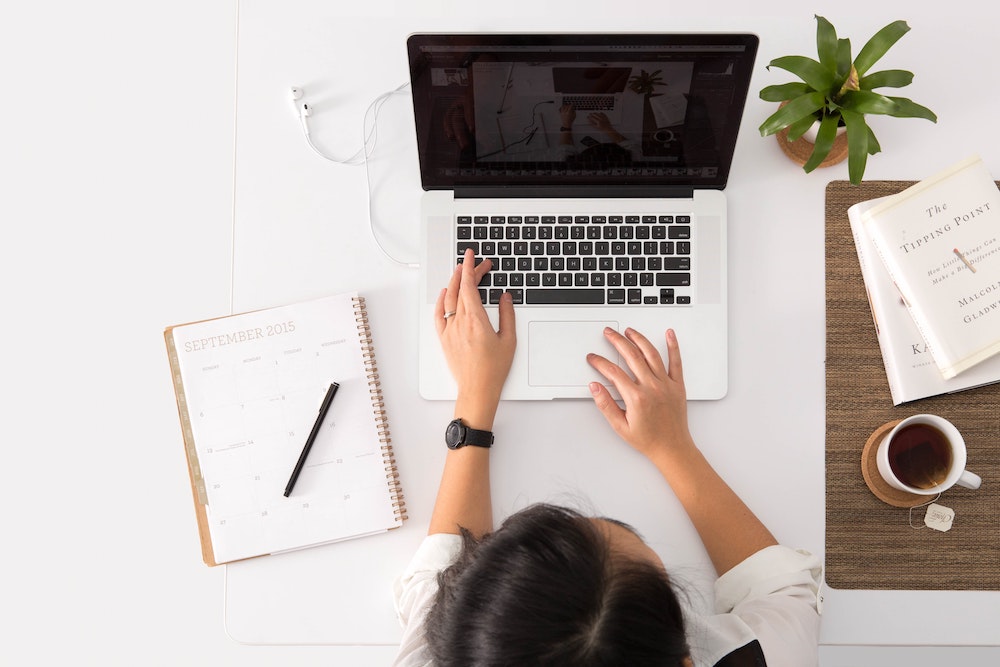 By Aviva Zucker Snyder
During the current coronavirus pandemic, many Jewish and nonprofit organizations may be seriously looking at remote work for their teams for the first time.
With organizations like ours, relationships are paramount. So how do you create and maintain meaningful relationships if you're not in the facility that serves your people?
Hillel International has made significant shifts to pivot to a less headquarters-focused remote work culture. Beta-tested by a few professionals like me and in full force since the hire in 2015 of Mimi Kravetz as our Chief Talent Officer, based in San Francisco, we have slowly hired the best talent at all levels of our work regardless of location, and allowed them to work wherever and however they work best.
This shift in our work culture has changed our organization for the better. Today, we're positioned closer to the Hillels we support globally and can better understand their range of experiences due to our geographic diversity. Our headquarters, the Schusterman International Center, has become more client-centric and able to respond to change because our people are no longer confined to one space.
Going remote has helped the entire movement of local Hillels work across silos and departments. We're operating using best practices and technology that support remote work and facilitate our distributed campuses working in a more connected way across distance. And our field-wide staff is now agile enough to move between in-person and online modalities of learning and convening, and our non-campus-based professionals can do excellent work from home.
Never has this mindset been more needed than during the current crisis.
Within days of the announcements that students may move to remote learning across hundreds of college campuses, Hillel professionals across the country mobilized ideas, took best practices from working remotely and began to apply them to thinking about how to effectively engage Hillel for tens of thousands of students – online!
This week, we're rolling out Hillel@Home, an online platform to provide students with community, connection, meaning, or even just a way to pass the time, with dynamic speakers, small group interactions, and 1:1 engagements with our talented Hillel professionals and students around the globe. We were able to launch this pilot project quickly because we're building from what we know about making remote work successful.
Changing to a remote work culture may seem daunting. To help ease the transition for you, here are four guiding principles to consider when going remote:
Build a client–centered focus and ways to implement this focus online: Identify what your client needs, and keep that as your guiding light as you figure out how you can deliver it with excellence using the tools available online. Notice what's missing and be willing to build it to help them receive great resources from you.
Help your professionals thrive by giving them the right tools: To enable virtual work, people need their technology to work well, for their offices to be secure, and for their environment to look and feel right. Be sure you get that for every remote employee whether through updating their Wi-Fi or checking to ensure their workplace has a door, and then teach them to use the tools and operate in this new way.
Gather your team remotely in meaningful ways: Help your teams be more productive by giving them the smart co-working platforms to communicate in real time and build on each other's work. By setting expectations about remote meetings, holding clear space to come together to just celebrate milestones and talk at the virtual watercooler, remote won't replace relationships.
Work–life integration makes employees happier and more productive: Giving professionals options of where to work and having supervisors model partial or complete work from home scenarios gives others space to ask for flexible work setups if they need it for the short or long term. Create policies and procedures and tweak over time so that all levels of employees have latitude to craft schedules and flex time requests. At Hillel, this has led to a marked increase in employee engagement.
By embracing remote work culture, your organization will reap the many benefits we have – bringing employees closer to their clients and working in ways that help employees stay engaged and productive. And when a crisis like this one hits and interdepartmental collaboration is critical, you'll be ready.
Aviva Zucker Snyder is a campus support director for Hillel International.