Opinion
One year later, Hillel Ontario reflects on its investment in the well-being of its staff
In Short
The organization prioritized better working conditions, and its leaders say it was a bumpy ride, but paid off
Twelve months ago, in this very publication, we announced a series of pilot projects Hillel Ontario was undertaking in an effort to safeguard our investment in the talent that drives our work forward. In doing so, we prioritized our staff members' well-being and wagered that providing space over the summer to recharge would yield positive results for the coming academic year, our first in the "new normal" on campus.
In describing the experiment, we wrote: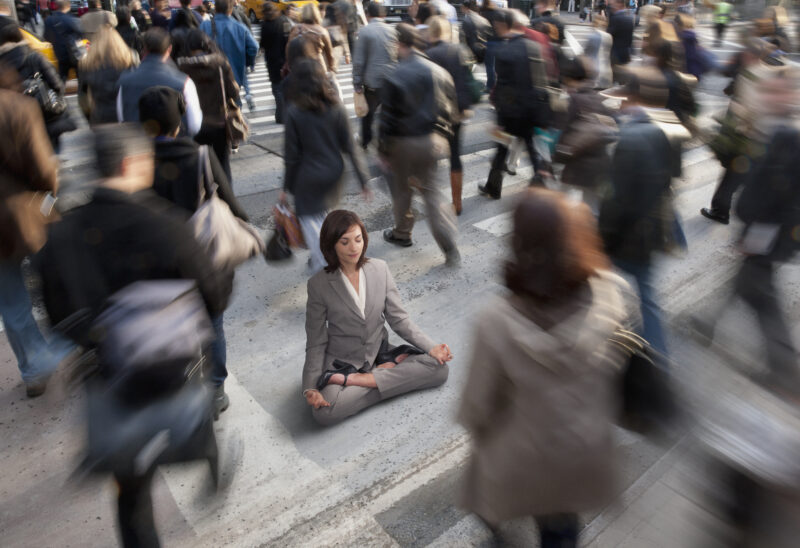 "Prioritizing our team's physical and mental health requires more than just platitudes. It requires action… This summer, we are leaning in, and providing space for our team to recharge, recalibrate and reenvision. From May through July, we will be piloting a summertime four-day workweek and encouraging our staff to use each Friday to breathe — to take a yoga class, get out into nature, or enjoy time with friends and family they have not been able to see in far too long. We are also carrying over up to one unused week of vacation time from the past year through the summer, and vigorously encouraging our team to use them."
To be sure, there were some who questioned the wisdom and the efficacy of the strategy – including some of our staff. There was concern that productivity would suffer, outcomes would be reduced and overall hussle would diminish.
Full transparency — it wasn't all sunshine and rainbows, and there were definitely some adjustments along the way. Mondays through Thursdays were jam-packed, and booking meetings with more than two people became challenging. And, days where numerous staff were off on vacation at the same time – a reality that historically peaked in June – stretched throughout May, June and July.
Overall, though, our experiment paid off. Now, one year later, having had the chance to pour over our organizational key performance indicators, the story is a lot more positive than the critics might have expected.
Above all, Hillel is a student engagement organization. Building relationships, mentoring and counseling, and creating meaningful opportunities for Jewish students to take on leadership roles is core to our mission. This is work that would simply be impossible if not for the ruach (spirit) of our professional team.
Our staff members are our program, and this year they delivered.
Our annual student engagement rose – increasing 6% over the past year – to the highest level since well before the pandemic. In fact, on a per-staff basis, we engaged more students than in any other time in our organization's history. Across Hillel Ontario, we generated more than 17,000 student touch points, served more than 6,500 meals, educated 1,000 students through Holocaust educational initiatives and empowered 230 student leaders on Hillel boards.
A similar trend was evident in our work fighting antisemitism.
Jewish students – and their families – are rightly concerned about the global proliferation of antisemitism. So too is the Hillel movement.
As part of Hillel Ontario's engagement efforts, we prioritize a rigorous advocacy agenda that seeks to push antisemitism and anti-Zionism to the margins of campus discourse. This year, we activated 1,900 students in advocacy initiatives, which represents a 52% increase over last year, and a 375% increase since 2021.
From a financial standpoint, this has also been our most successful year in recent memory: We shepherded a 31% increase in revenue from the previous year, recognized from fundraising. Our development professionals have brought a turbocharged sense of energy and determination to their work, which allowed us to secure new and critical relationships with key foundations and stakeholders, and renew the support of our most important and long standing donors.
At the same time, staff satisfaction reached an all-time high.
Every second week, we survey our team – everyone from the CEO on down – and ask a series of questions to help us better understand the needs of our talent. This year, our staff satisfaction ranked over 80%, with particularly high marks for management-staff relationships, feedback and communication, and personal growth paths, demonstrating that we are doing (at least) some things right. Moreover, we continue to aggressively push an organization-wide right-to-disconnect policy, supervise with a coaching lens, and treat each member of our team as a whole person.
While the realities of nonprofit compensation continue to present challenges to retaining top talent across our industry, as we prepare for our second annual summer shmita, we remain committed to doing everything we can to foster a culture in which our staff feel valued and appreciated for their exemplary efforts. And, as the evidence demonstrates, we believe it pays off.
Beverley Shimansky is Hillel Ontario's chief campus & culture officer, and Jay Solomon is the organization's chief advancement officer.